Capture Summer's Spirit With Ole Lynnggard's Playful Combinations
Known for her playful style and distinctly feminine touch, Charlotte Lynggaard, lead designer for OLE LYNGGAARD COPENHAGEN, has once again uniquely captured summer's spirit with her newest collections: Life and Nature. Designed to gorgeously complement each other, her new stackable bracelets are a must-have this season and year round.
Her first new collection, Colorful Life, was made to celebrate all of life's most exciting adventures. Each vibrant bracelet will compliment the hours you spend exploring the beach and the desert, when diving, dancing, and riding – or just relaxing with loved ones. They feature an 18k yellow gold hook for extra security when navigating the road less taken. As an added bonus, Charlotte's color palette was hand-dyed, hand-woven and hand-knotted by her team of artisan craftsmen so no two are identical.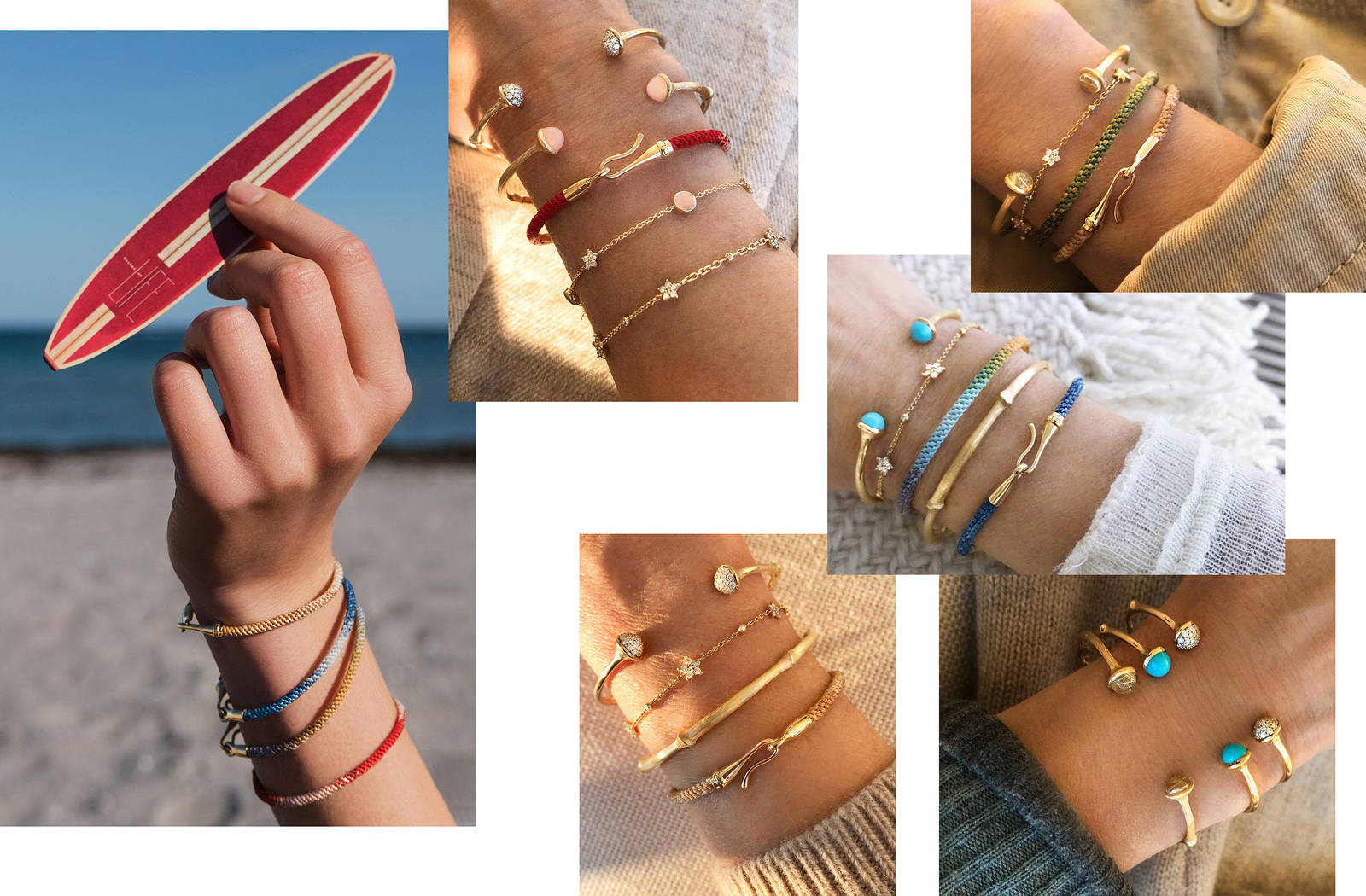 Her second collection, Nature, contrasts the first in that all the bracelets are open rather than clasped. Each piece is crafted from 18k gold and available in either a simple matte or beautifully polished appearance. Charlotte gives you the option to choose between those that are clean, all gold and those that are hand-set with precious stones. In fact, you can choose between 15 different gemstones (including coral, turquoise, aquamarine, grey moonstone, white moonstone, blush moonstone, serpentine, rutile quartz, London blue topaz, amber, pearl, diamond pave, lapis lazuli, green tourmaline, and red tourmaline) to create the stackable bracelet to match the California sunset.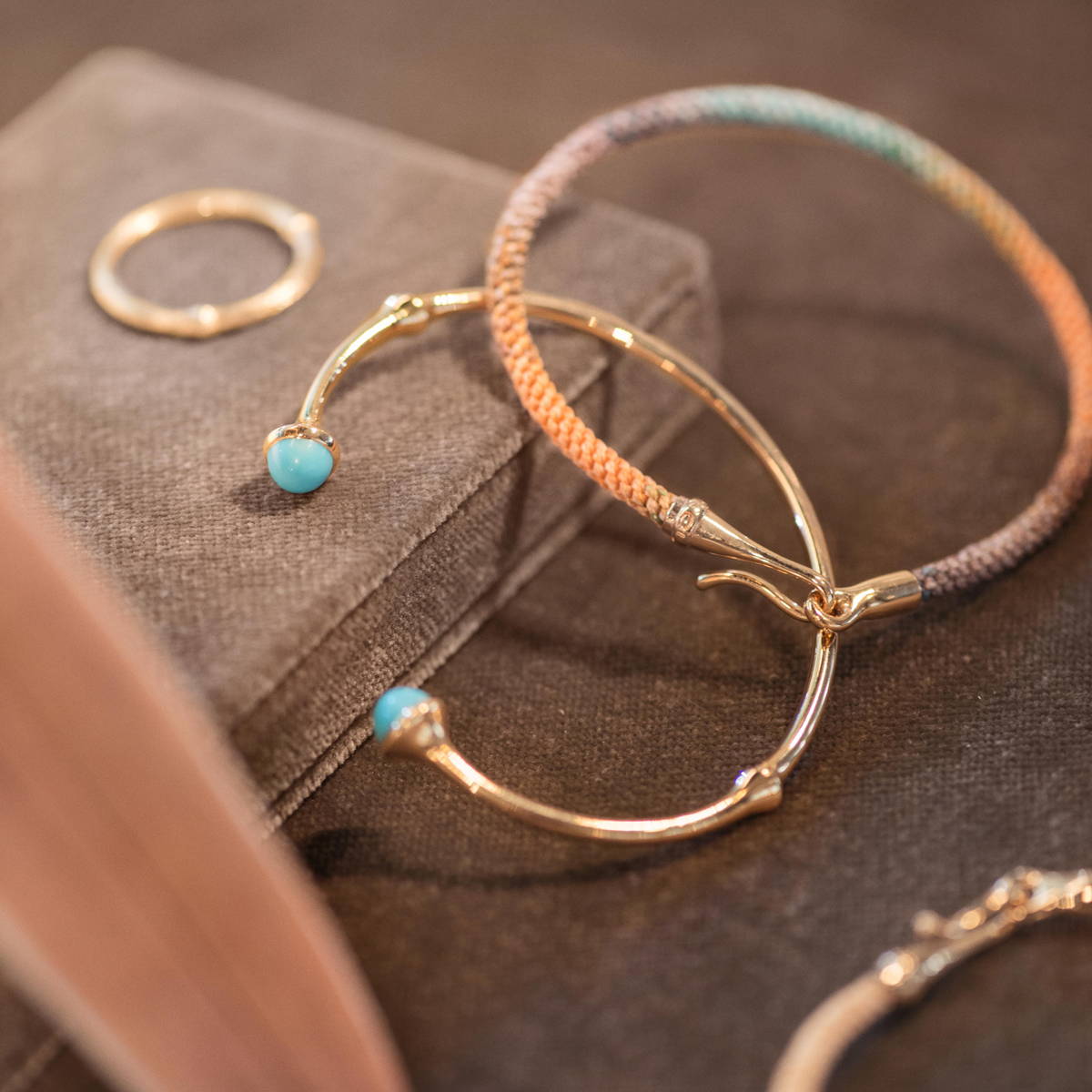 Charlotte chose to craft each of these pieces in 18k gold because of its diversity of color and the endless possibilities in shape and finish. With gemstones added along, Charlotte designs jewelry that is compelling, eloquent and evocative. Everything created is put to the test with the sensitivity and skill of a true artist.