Don't Let the Summer End - Our Favorite Any Time, Any Season Pieces from Marco Bicego
Bright colors and an airy look. Sounds like it's something that should be put away for the fall, but Marco Bicego pieces can (and should!) be worn year round.
Bicego's work and style are inspired by his Northern Italian roots. Along the north eastern coast, you find 118 islands dotting a lagoon. Each connected by more than 400-some bridges. The Venetian area of Italy appears to be a disordered collection of land and canals. But, you soon notice how it is all brought together.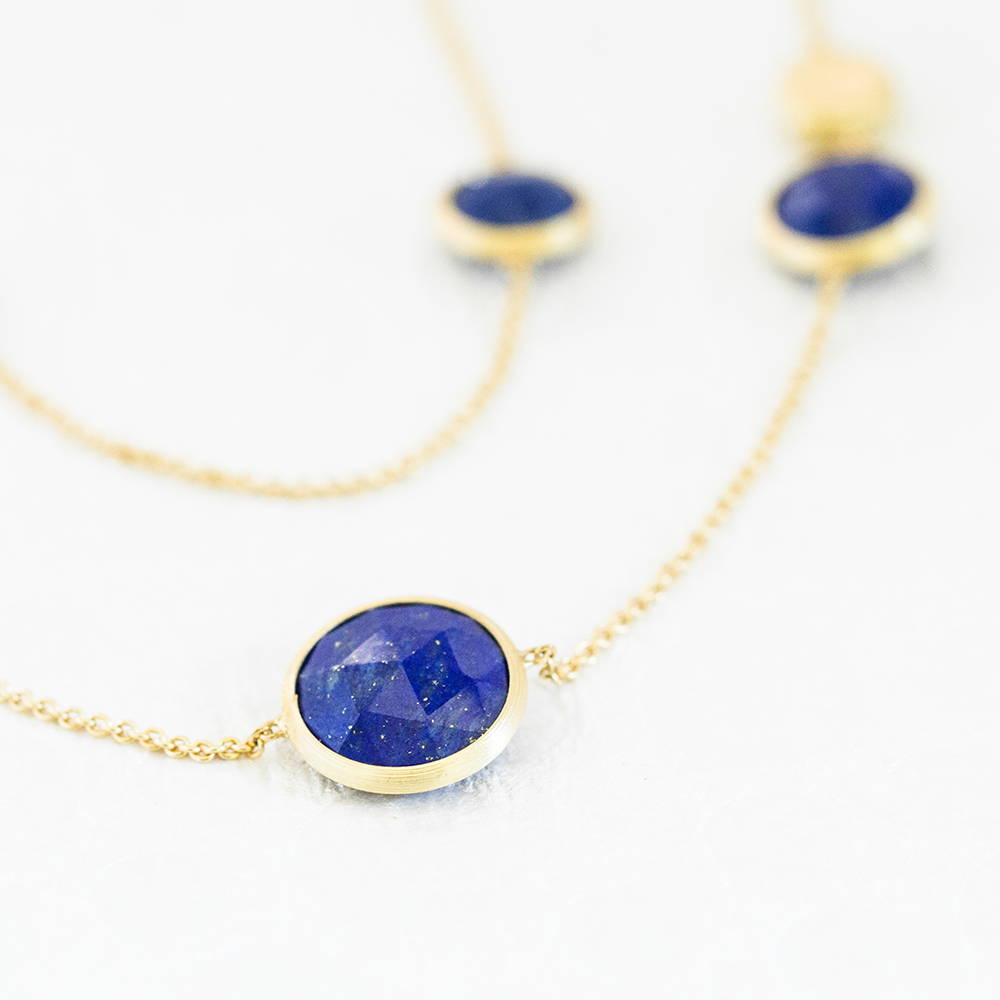 One is reminded of this when looking at the Marco Bicego Jaipur Lapis Necklace. You see imperfect shapes in disks of lapis. The distinctiveness of hand textured yellow gold punctuations appear, at first, to be out of place. But, look at it again. You begin to see the artist at work. A rhythm of shapes purposefully placed, like the beats in a jazz song.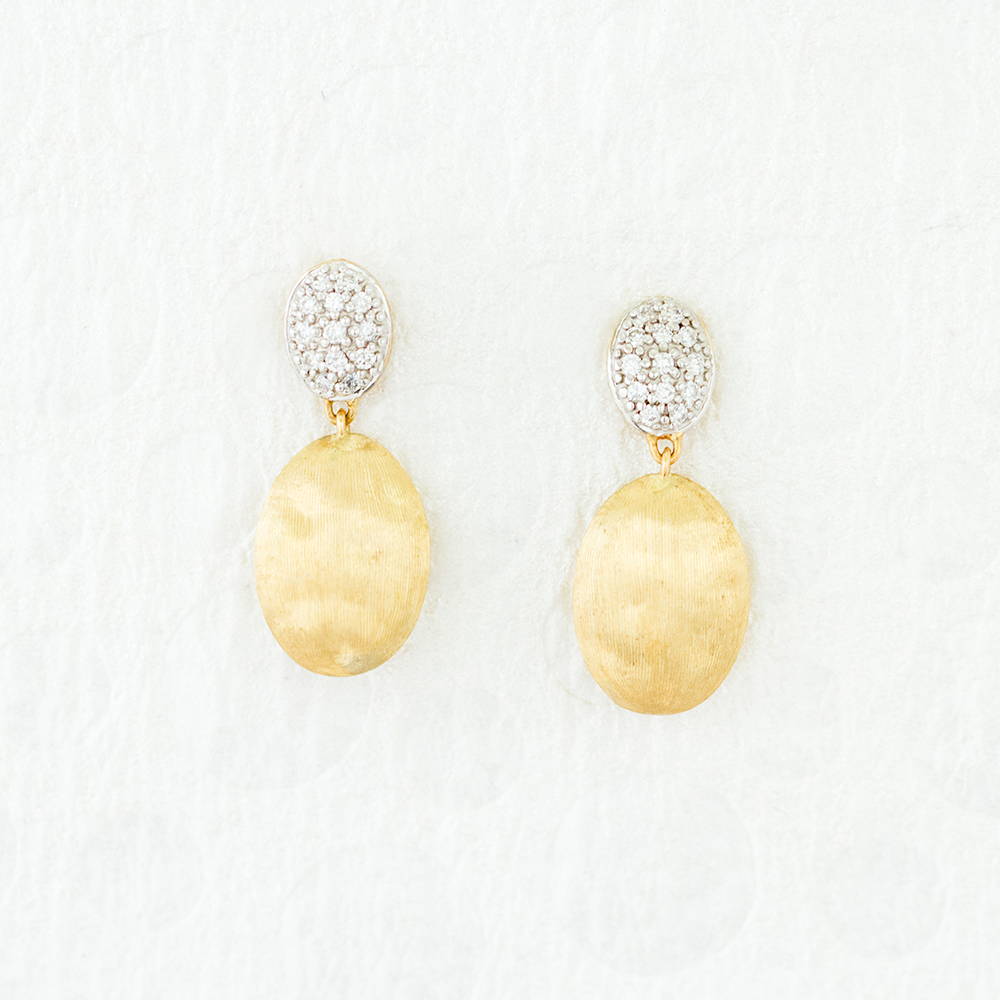 Marco Bicego knows many of the secrets of Italian jewelry design. Nobody knows if these secrets are written somewhere, or just passed from artist to artist. But, the effect is recognizable the moment you see it. Look to Bicego's Diamond Lunaria Double Drop Earrings. The hand engraved designs in 18 carat gold show that these were made not by a machine, but by a master at his craft.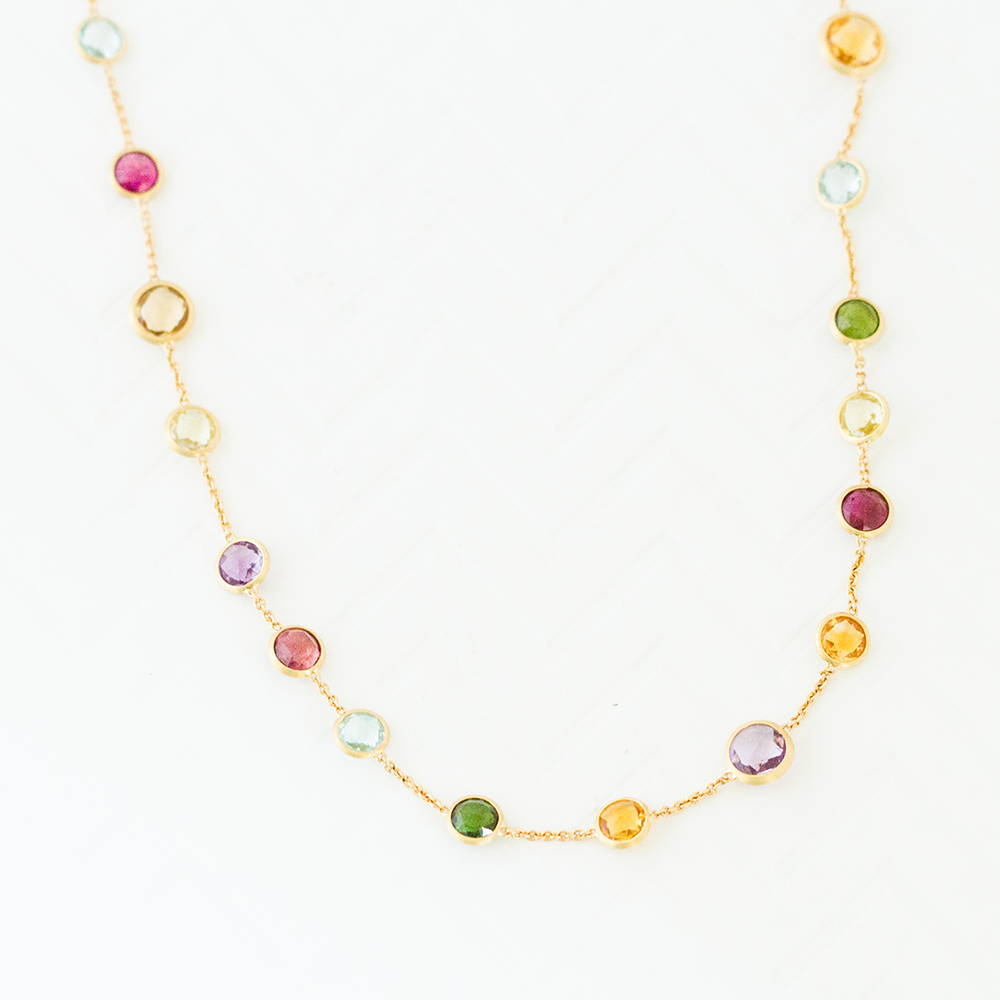 The Jaipur Station Necklace also holds unexpected patterns. An 18 carat yellow gold chain holds over a dozen stones. The reasons for the pattern and spacing are known only to Marco, but when you see the stones float along in hand-engraved gold, you begin to appreciate the beauty of the unexpected.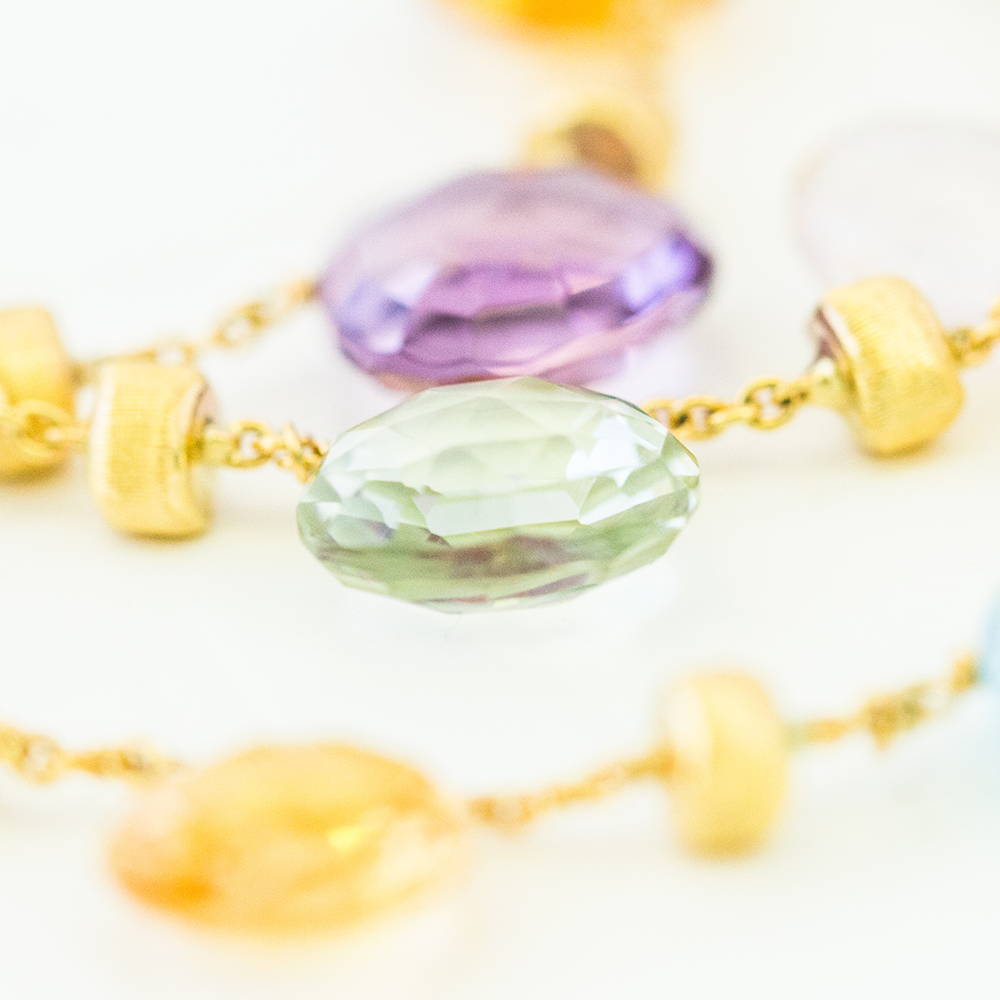 Women have spent the summer enjoying these light and colorful works, but Marco Bicego tells us you can enjoy these special works year round. As with many of the jewelry fashions at Shreve and Company, we always encourage you to wear the things that make you feel great. Where once there were stuffy rules, we find that flaunting the rules is now the new rule.
The slightly unexpected make the Marco Bicego line of jewelry appropriate for day or evening wear. Casual or sophisticated. But, don't bother asking how he does it. It's just as much a mystery to us as it is to you. Come visit our stores and we'd love to show you his great creations.