Everyday Pieces that Should Be on Your Wish List this Holiday Season
When you get that tap on the shoulder and someone says "So, what would you like for Christmas this year?" we encourage you to email/print/send this post to the person asking that question. We're about to make this shopping easy for everyone with some of our favorites styles for the seaon.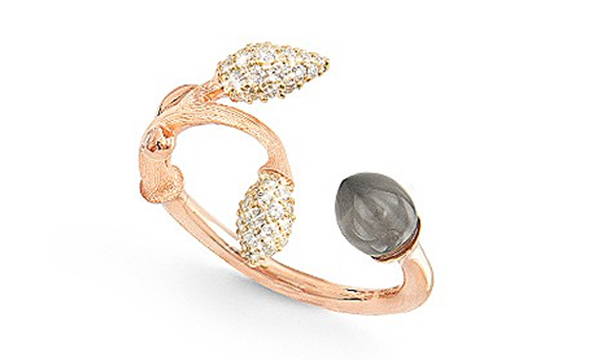 Blooming Ring from Ole Lynggaard Copenhagen
This ring in 18 carat yellow gold with rose gold leaves is the kind of piece that can be worn by any woman any day. Charlotte Lynggaard designed the collection as a reminder of nature's wonders. As Ms. Lynggaard has done with other works, the Blooming Ring is part of a collection that can be worn alone, or in combination with the set. A subtle fusion of Art Nouveau and Art Deco styles bringing out the colors of the stones and delicate, organic curves in the design. The Blooming Ring is available with or without diamonds and ranges between $1400 and $2950.
Optima Diamond Bangle from Hearts on Fire
This bangle from the Optima Collection has four dazzling Hearts on Fire diamonds. It's a bangle bracelet that can be worn day or night, and it sets each diamond in an intricate twist. The subtle detail is dramatic enough to be worn alone, or as a compliment to your other favorites. The 18K yellow or white gold 4 station bracelet has 4 full cut Hearts on Fire diamonds, each grabbing and dancing with the light. A great gift for $2400.
Penny Preville Diamond Cluster Necklace
This necklace has a curved cluster of 13 round, pear, and marquise cut diamonds. While it certainly can stand alone, it is particularly special when layered with other necklaces. The adjustable chain can go from 16 inches to 18, allowing you to customize your look. As part of the Stardust Collection, this necklace comes in 18K white or yellow gold for $2695.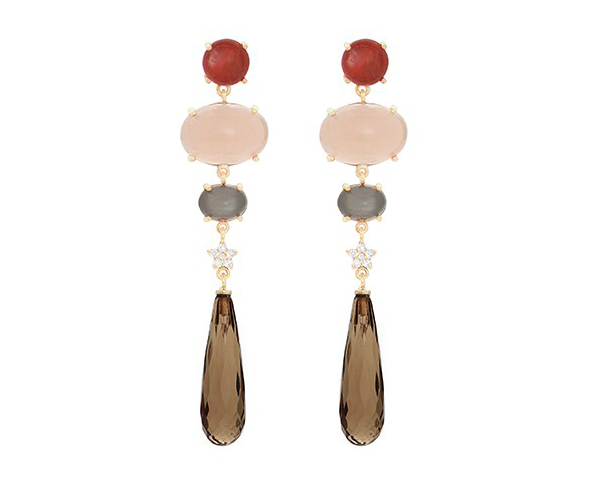 Shooting Stars Earrings from Ole Lynggaard Copenhagen
Charlotte Lynggaard makes our list a second time with these earrings from the Shooting Star collection. 12 diamonds are the stars of the earrings set in 18 carat yellow gold. Along with the carnelian, blush, grey moonstone, and smoky quartz, you'll have a minimalist design of uncontrived luxury. Ms. Lynggaard originally designed these for herself to wear as she one the style icon of the year award at the Elle Style Awards in 2015. The bottom of the earrings can be removed to give you two different looks and are a proud addition in the Shooting Stars collection. A unique gift at $4650.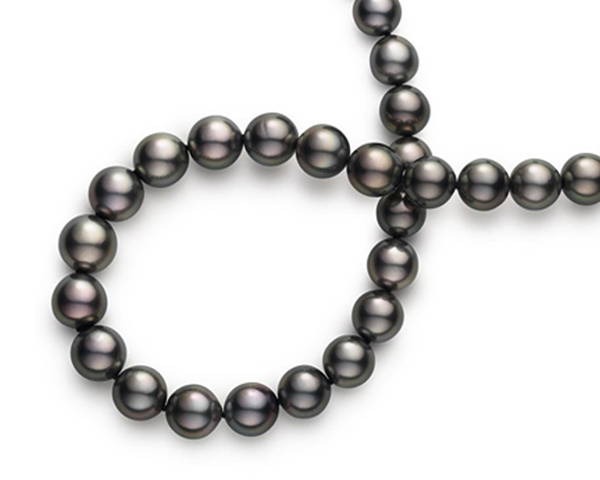 Mikimoto South Sea Black Pearl Necklace
Make a confident statement with black pearls. It's not something people see all that often, and that's what makes this necklace so special. Black pearls have the amazing of ability to show a hidden range of colors through the day depending on the light around them. They go well with a pant suit or little black dress and create a sophisticated look every time. 47 black South Sea pearls sit in line along an 18 carat while gold necklace. This gift makes an undeniable statement at $6500.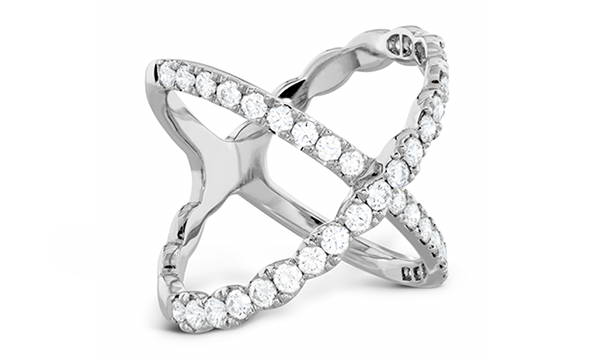 Lorelei Criss Cross Ring from Hearts on Fire
This one always catches eyes. Designer Ilaria Lanzoni brings together two rows of diamonds that overlap in a design that is both classic and chic. As with all of the Lorelei Collection, this design was inspired by modern trends, integrated with traditional elegance. The 18 carat gold criss-cross ring features 38 full cut diamonds, woven upon each other in a way that is both vibrant and feminine. A welcomed gift at $4490.
These gift ideas we're easy to choose because they are some of the most requested by our customers and will be loved by most any woman.