Pilots know the importance of wearing quality watches. In days past—prior to the modern navigational technologies—it was a pilot's watch that allowed him to keep precise track of time zones while in the cockpit. In other words, these watches provided fashionable options while both on and off the plane, giving pilots both a smart aesthetic, as well as the function that was necessary to successfully navigate their work.
Today, IWC continues to create these outstanding watches. Yet now, they have gone above and beyond to offer a watch that meets a specific need: a watch specially-designed for left-handed pilots.
While only 12 percent of the world's population is born left-handed, it's estimated that approximately 40 percent of pilots are lefties. That's what makes the IWC Big Pilot's Watch Edition "Right Hander" so special—it's suited for the precise needs of those left-handed aviators. And yet it's beautifully designed to be a stylish addition to anyone looking for incomparable quality in a watch.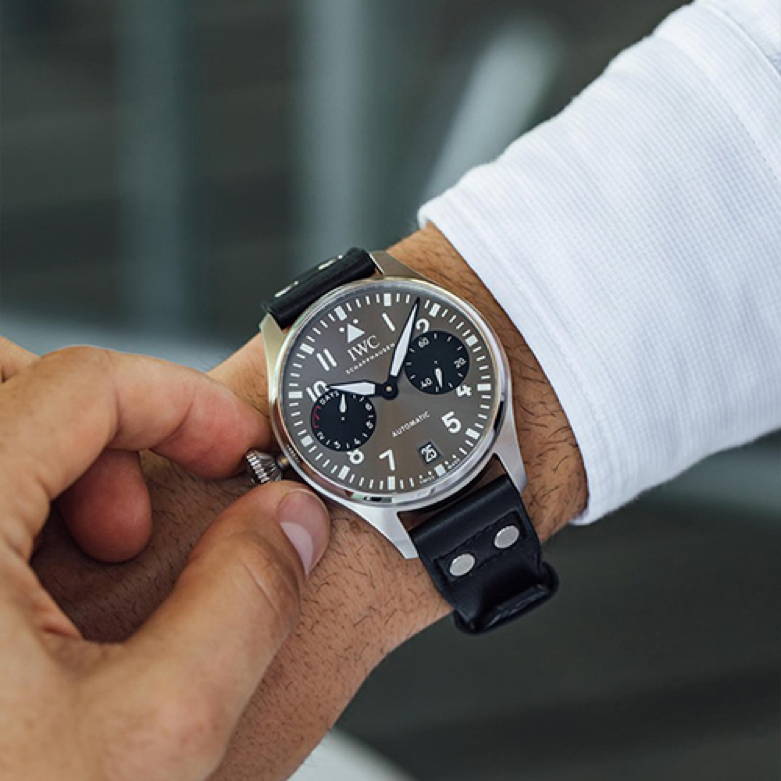 The Right Hander's unparalleled design is striking. The watch is designed with the crown on the left side of its stainless steel, 46.2 mm case, which makes it easier for right-handed wrist wear, particularly for pilots wearing thick gloves and suits. Its sleek, slate grey dial includes black accents and includes large Arabic numerals as well as luminous hands and hour markers. At the 6 o'clock mark, the watch displays the date, while the seconds and the status of its seven-day power reserve are found at the 3 and 9 o'clock marks. It also features a black calfskin strap with rivets and is water-resistant to 60 meters.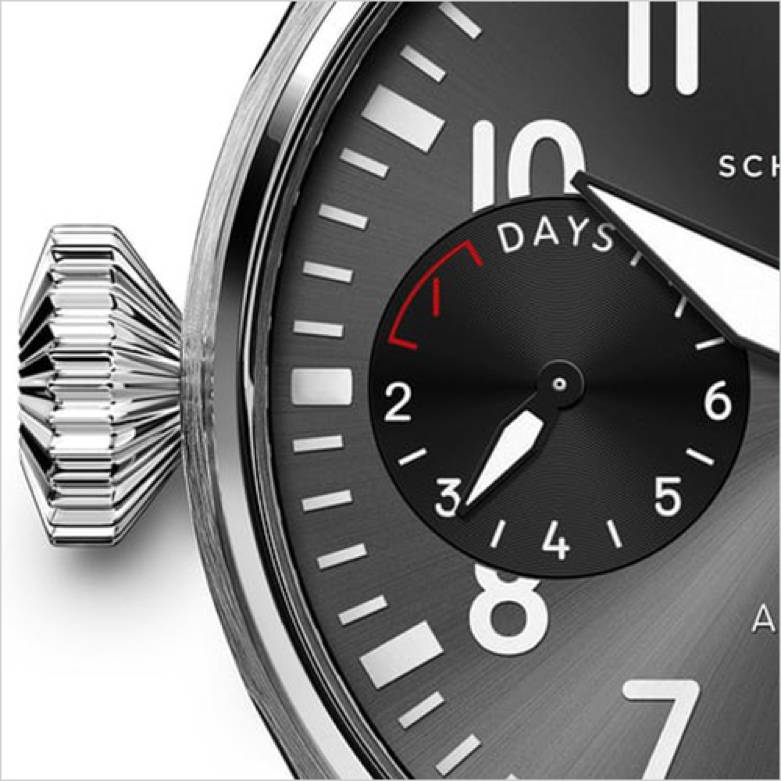 The modern, in-house caliber movement of the Big Pilot Watch has a Pellaton automatic winding system with 31 jewels, hacking seconds, and a soft-iron inner case that protects against magnetic fields. The watch, which includes just 250 pieces, was available exclusively in France and Australia before its current release in the US. Not only has IWC created a watch that's unique to the specific needs of left-handed pilots, but IWC is well-known as a maker of iconic watches. Since 1868, the International Watch Company has been committed to excellence and craftsmanship. Their watches are handcrafted in their workshops using precision engineering, extraordinary design, and ethically sourced materials.
This limited-edition watch is sure to be the pride of your collection and we look forward to sharing it with you.