Four Break Out Jewelry Brands You Should Know About
Some have said "there's nothing new under the sun," or "they just don't make 'em like they used to." Those people haven't been introduced to these 4 jewelry brands that are making a big splash!
Sethi Couture
Growing up, Pratima Sethi would spend days sifting through her parents' collection of rare gems and her mother's collection of vintage jewelry. Her parents inspired her appreciation of natural colored and exquisitely cut old world diamonds. These impressions at a young age, along with her sister Prerna, formed Sethi Couture as we know it today. While the sisters have undeniably contrasting personalities, their eclectic and artistic styles always complement each other. Today, Sethi Couture is found in the most selective stores with an equally noteworthy celebrity following.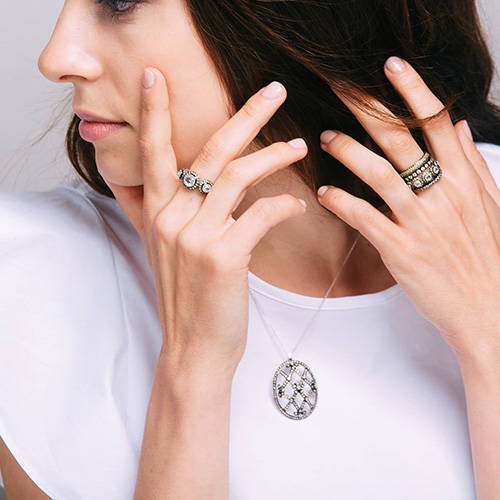 Temple St. Clair
Formed in Florence in 1986, Temple St. Clair's mission is to continue making jewelry the way the goldsmiths of Florence had for hundreds of years. Living in one of Italy's oldest cities guided St. Clair to look to history before forging jewelry for the future. Her love of exploring history is matched only by her keen eye as an artist. Temple St. Clair's works are recognized by iconic rock crystal amulets, triple granulation, and archer's granule. She celebrates a connoisseur level of gemstones with one-of-a-kind pieces made from the rarest stones in the world. It's common to find Lightning Ridge Australian Black Opal, electric blue Brazilian Paraiba Tourmaline, fiery African Tsavorite, and her iconic Royal Blue Moonstone. Bringing together old-world techniques with a splash of whimsy makes Temple St. Clair one of our favorite break-out brands.
Ole Lynggaard Copenhagen
Ole Lynggaard Copenhagen has been quickly gaining international recognition. However, Scandinavians have known of this brand since 1963. Within a workshop in Copenhagen, you'll find artists, designers, and craftspeople who work seamlessly toward a common goal. It's a goal of dedication, inspiration, and innovation. When this daily collaboration of creativity and craftsmanship is brought together, the result is elaborate pieces of artistry. You'll find soft organic shapes and hand-satinised surfaces. Magical renderings of flora and fauna. Spectacular statement jewelry. Practical Adornment, and lavish special pieces. Ole Lynggaard is for the collector looking for pieces that can be passed from generation to generation.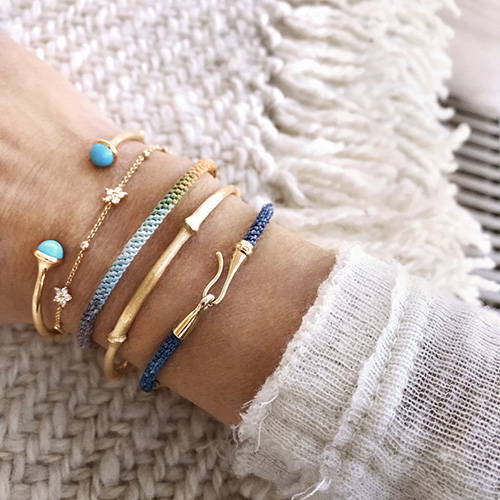 William Henry
William Henry is an American brand creating luxury accessories and gifts for men. From pocket knives, money clips, and writing instruments, William Henry has found an artistic way to combine art with function. William Henry first gained fame with award-winning pocketknives by transforming the archetype of all tools into a superb piece of functional jewelry. By integrating classic natural materials with precious metals, gemstones, and state-of-the-art alloys, William Henry has proudly retained the aura of an artisan workshop.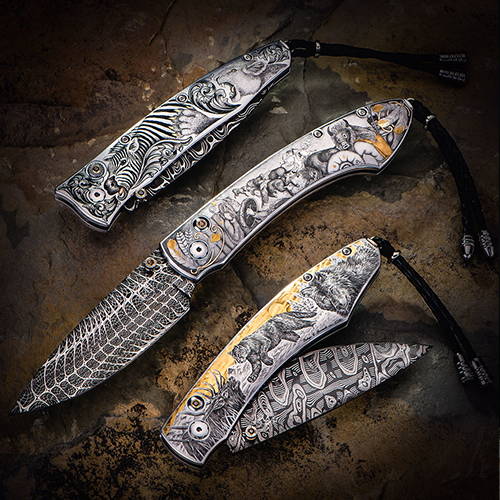 These are just 4 of the jewelry brands we think you'll love. Find even more at our store today!