Our First New Store Since 1906: Grand Opening of Shreve & Co.'s Flagship Store
Our first permanent new location in 109 years is celebrating its grand opening and you're invited.
The Full Story
A month before the great earthquake of 1906, the already half-century-old Shreve & Co. moved into the now-historical Shreve Building on post street. Fortunately, the building featured the latest in architectural technology of its day, include earthquake protection, which left it one of the few downtown buildings still standing after the quake. We rebuilt the interior of the store and stayed at that location until 2015 — 109 years, just in that location.
Here's what the old building looked like immediately following the earthquake of 1906:
And here's what it looked like post-quake, following the renovation: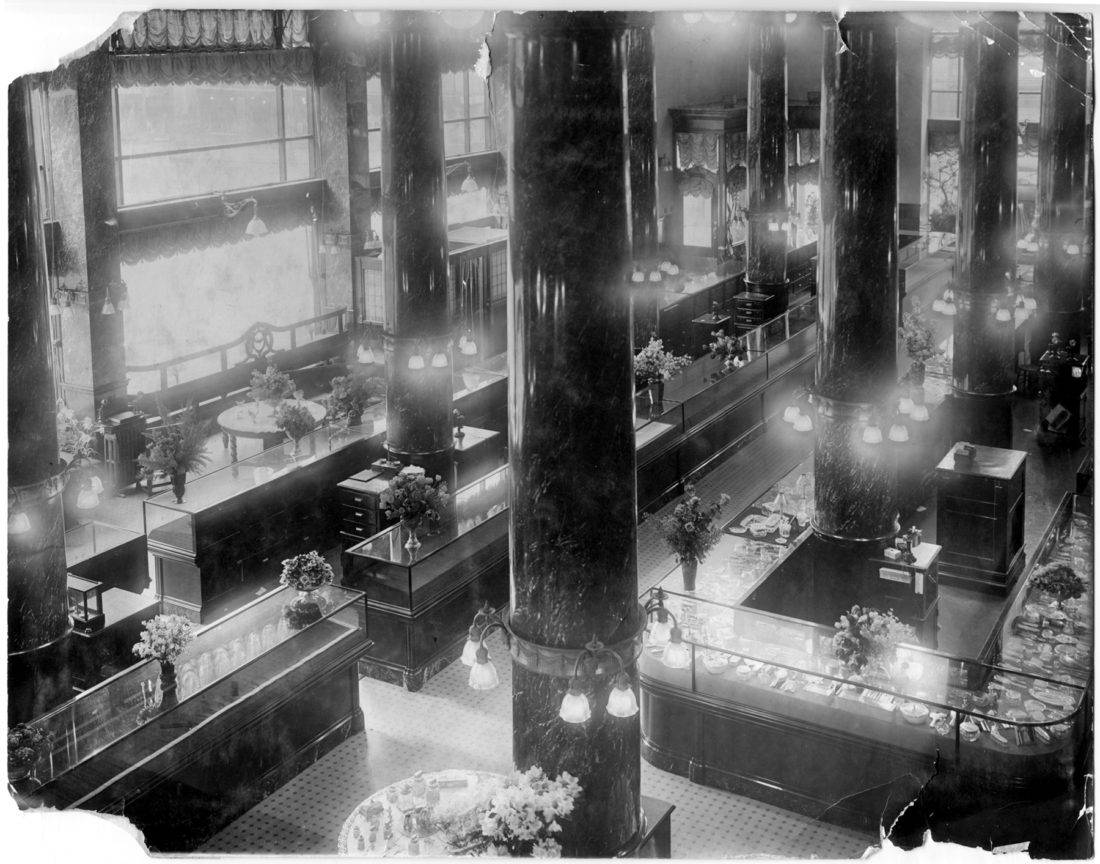 And here's what the Shreve Building still looks like today: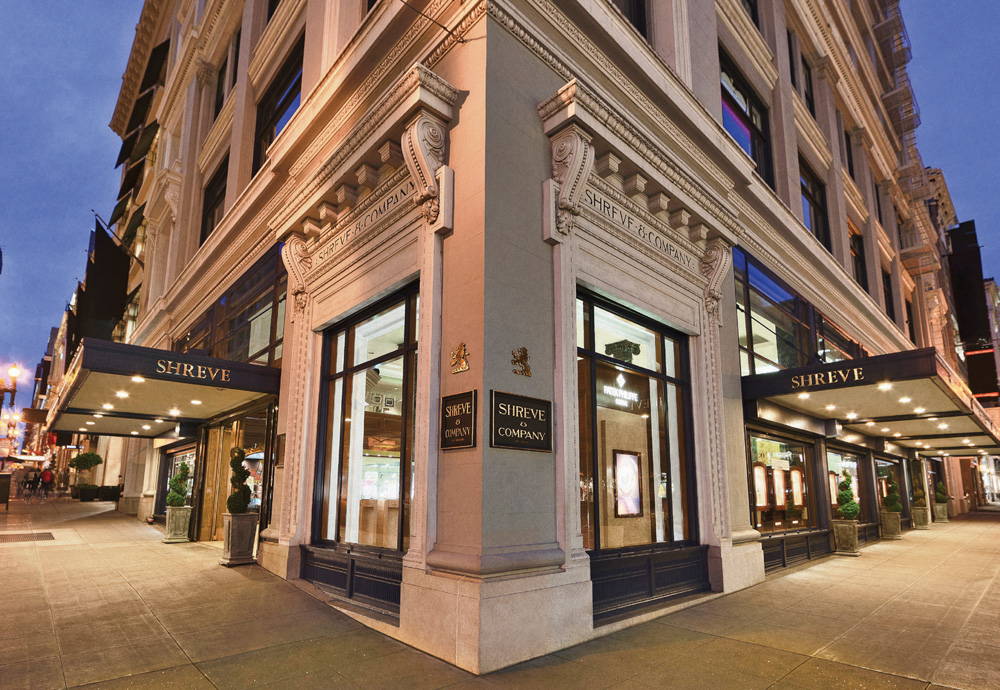 Magnificent Architecture PLUS a Personal Touch
But as impressive as that old store was, and as state-of-the-art as it was for 1906, our new flag- ship store at 150 Post Street (literally 63 feet from the old building) is even more impressive. We've worked with the renowned Locate Architectural Group to designed a store that retains the opulence of the old store, but that brings forward all the features, amenities, and customer focus of today's luxury, fully in-sync with the heart of San Francisco. "We are thrilled to present the reimagined and enhanced Shreve experience. Our goal is to cater to all of our clients' needs and this new store does just that." said Shreve Co-Owner, Lane Schiffman.
The new stores distinctive interior elements include three chandeliers and a cascade of lights and crystals suspended from the 30-foot ceiling designed exclusively by Yellow Goat to enhance and capture indoor and natural light.
The store also has a magnificent spiral staircase, two floors of display cases, and special in- store boutiques including Patek Philippe, Rolex, IWC, Harry Kotlar, Mikimoto, Marco Bicego and more. The new space will also feature Shreve's own collection of exclusive pieces such as internally flawless diamonds, high complication watches, rare pearls and signed estate jewelry.
"We are creating and designing a new flagship store that will offer a more approachable platform with all the modern amenities and tailored customer service based on our customer and vendor relationships," said Lane Schiffman. "In addition, all services will be on premise, from a dedicated watchmaker to an estate jewelry appraiser and consultant."
Another key element of the new store design are the private viewing suites for personalized consulting as well as an entertainment room complete with all the technology to communicate with our customers from around the world.
In addition, Shreve & Co. has expanded its service staff to include expert watchmakers and estate jewelry appraisers so you can explore our collections while having your valuables serviced, cleaned and maintained – the luxury experience you expect.
A Sneak Peak at the Interior
These are the architectural renditions created for the new store by the Locate Architecture Group: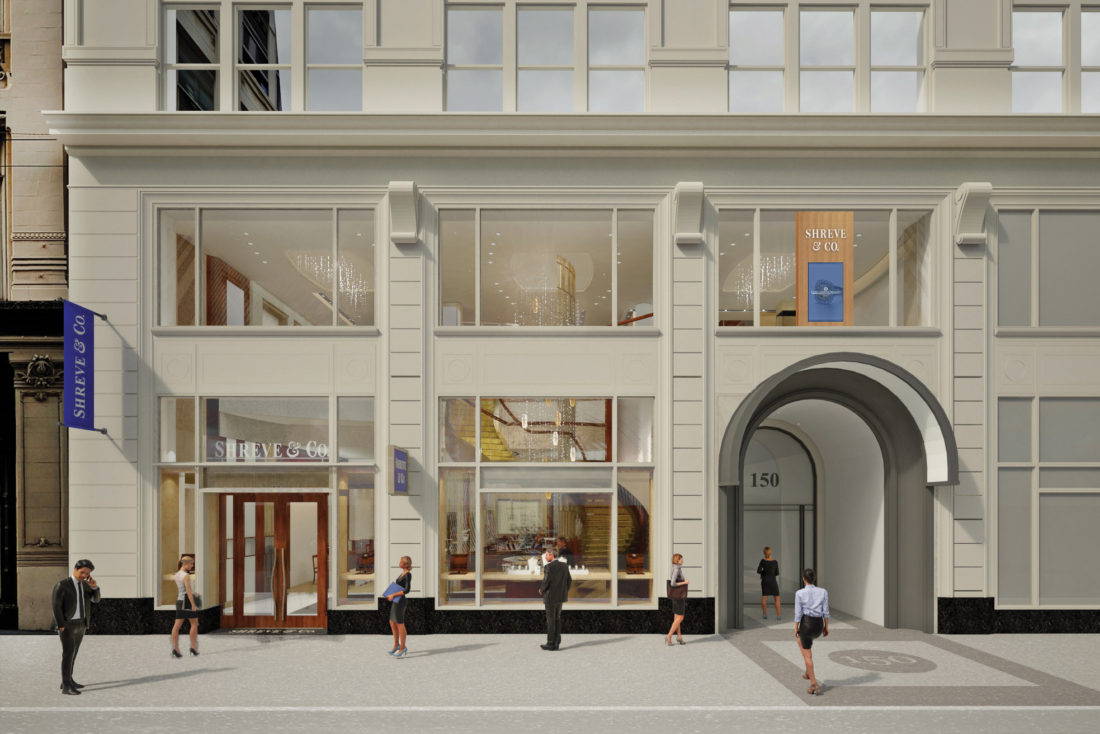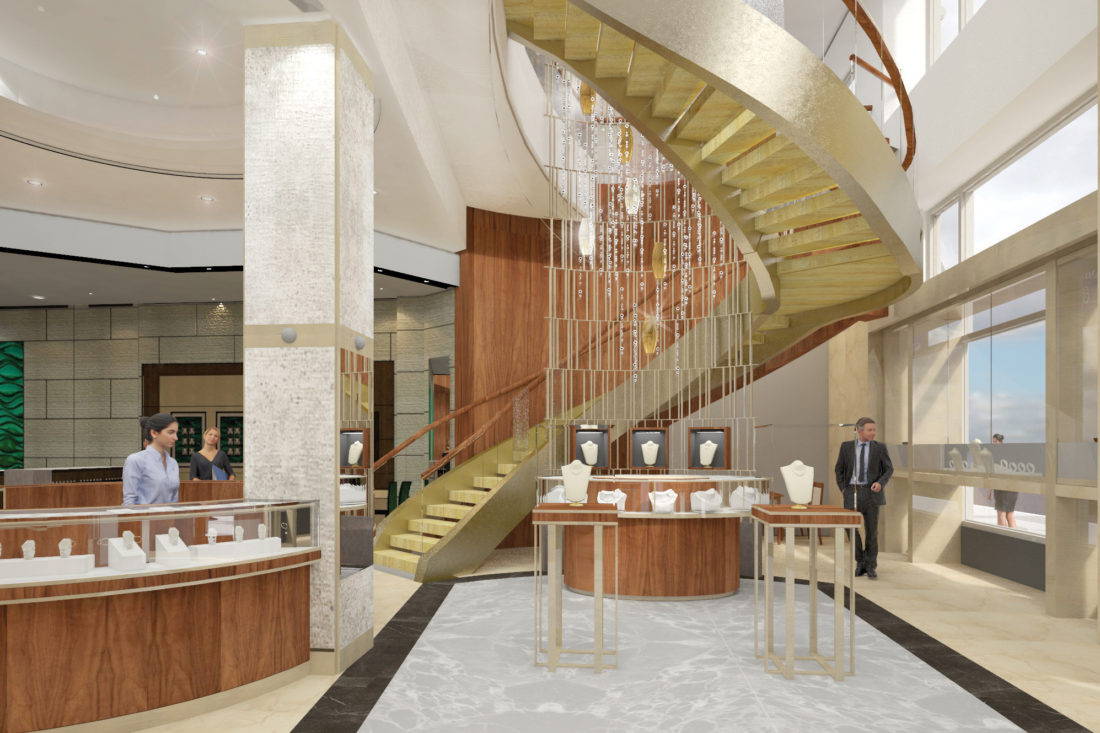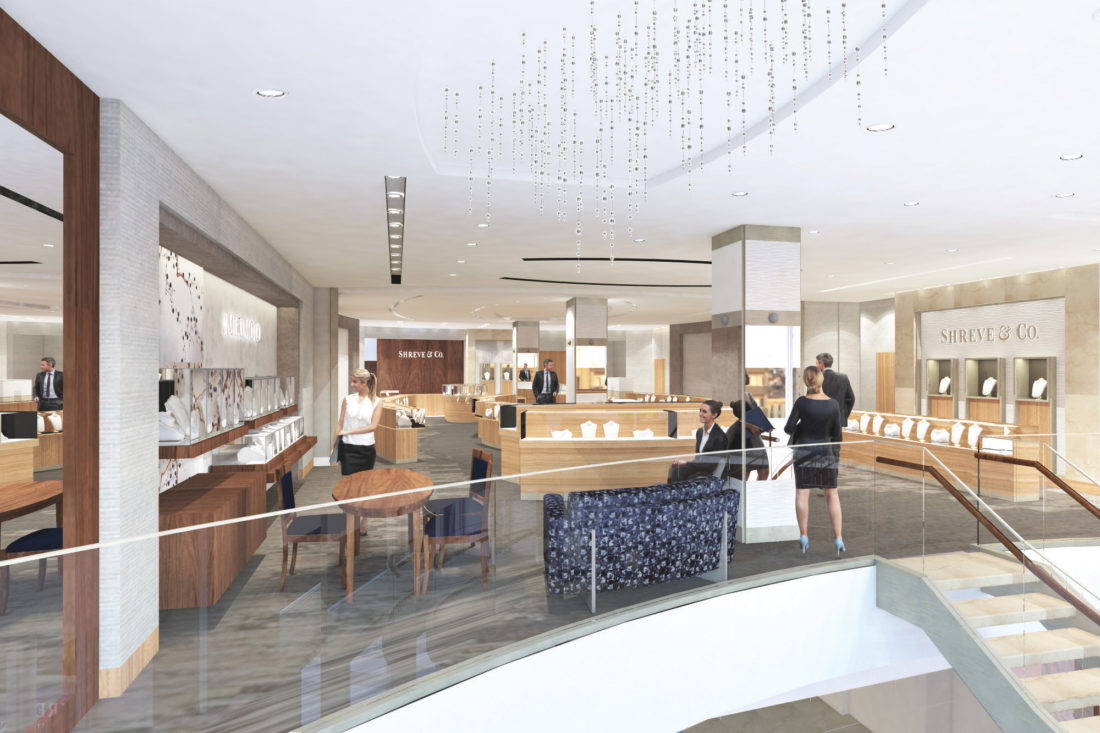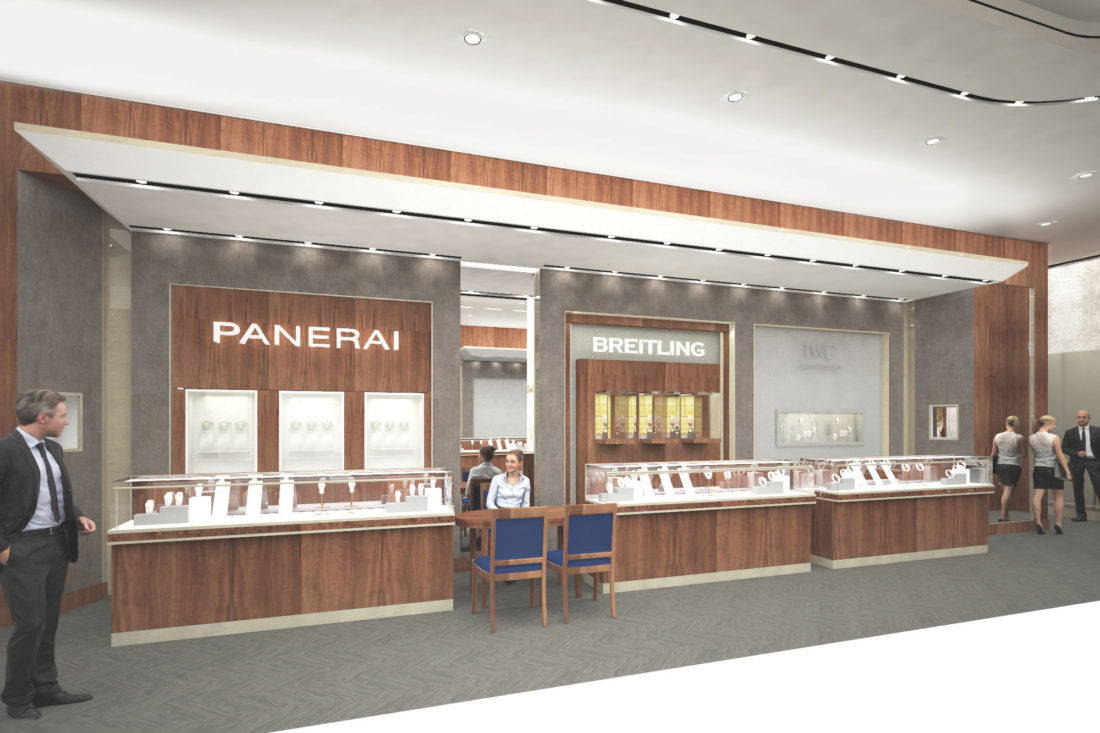 But don't settle for pictures, come see the new store for yourself today.