Looking for a way to add some intrigue to your jewelry collection? One of our favorite trends we've spotted this fall is right out of Art History: unique earrings that look like they belong in a gallery. Intricately crafted by some of the world's most innovative jewelry designers, we've been fully inspired by what could easily be mini works of art. The hottest trends this fall feature geometric shapes and include bright, buoyant, and bold colors of gemstones and distinct metals.
If you're a person who appreciates a distinctive look that stands apart, the following designers have truly unique earrings that will add a new level of allure to your collection.
Paolo Costagli - Very PC Earrings
As a contemporary jewelry designer based in New York City, Paulo Cosagli is known for his modern and clean geometries—so much so that his work has permanently been on display at the Museum of Arts and Design since 2009. His Very PC collection is known for its embodiment of bold angles and reverse-set gemstones.
Cosagli plays with dimension and brilliant color with his 18k yellow gold Very PC Earrings. This reversed design and emerald-cut setting transforms 38k of sky blue topaz into a vivid, memorable creation. Two carats of diamond-cut white sapphires and its butterfly back create an elegant, highly desirable earring.
Temple St Clair - 18K Double Whirlpool Earrings
The work of Temple St. Clair isn't just whimsical. It is a work of art itself, which is evident beyond its permanent representation in the Museum of Decorative Arts at the Louvre in Paris. The designer, who started her company in Italy, is known for choosing the highest quality materials and for exploring themes that are incredibly meaningful to her: particularly, history, nature, and, of course, art.
The 18k gold work of the Double Whirlpool Earrings from Temple St. Clair illustrates a common theme in her work: the stories of the earth and cosmos. The earrings are adorned with .38k diamonds and include a post back. At 24mm/0.9" in length and 10mm/0.4" wide, this design is highly collectible for anyone interested in a representation of artistry.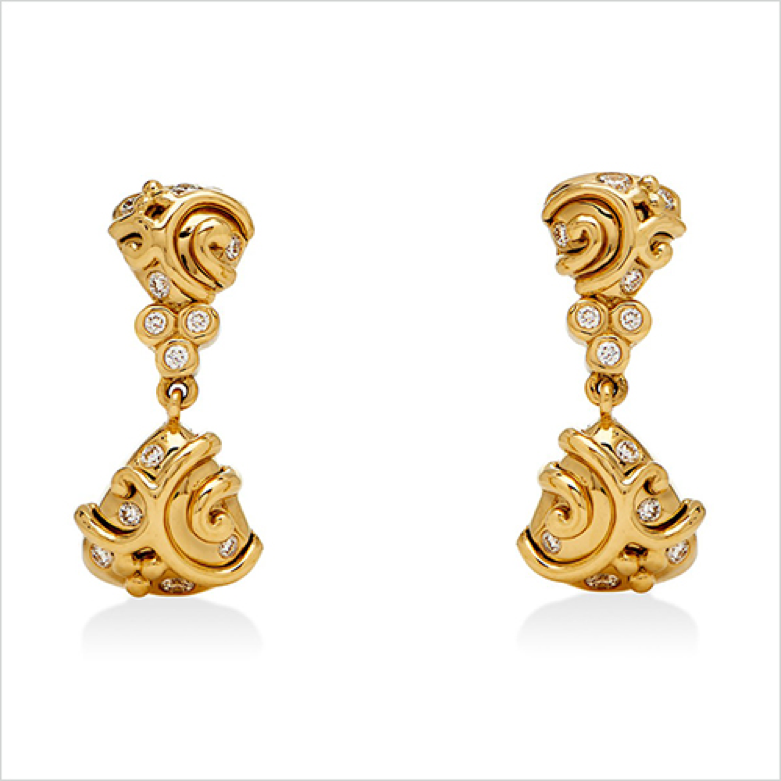 Sethi Couture - Black Diamond Fringe Earrings
San Francisco designers and sisters Pratima and Prerna Sethi built their brand from the influences of architecture, travel, and their inspired youth. Their designs mix old-world charm with contemporary glamour in a way that is incredibly unique. Today, Sethi Couture is found in only the most selective stores and is adored by an impressive list of Hollywood icons.
The Black Diamond Fringe Chandelier Earrings feature 18k blackened gold and are purposefully designed to elevate the everyday while also serving as a piece that can be handed down for generations. These earrings tell a story of rich history and timelessness.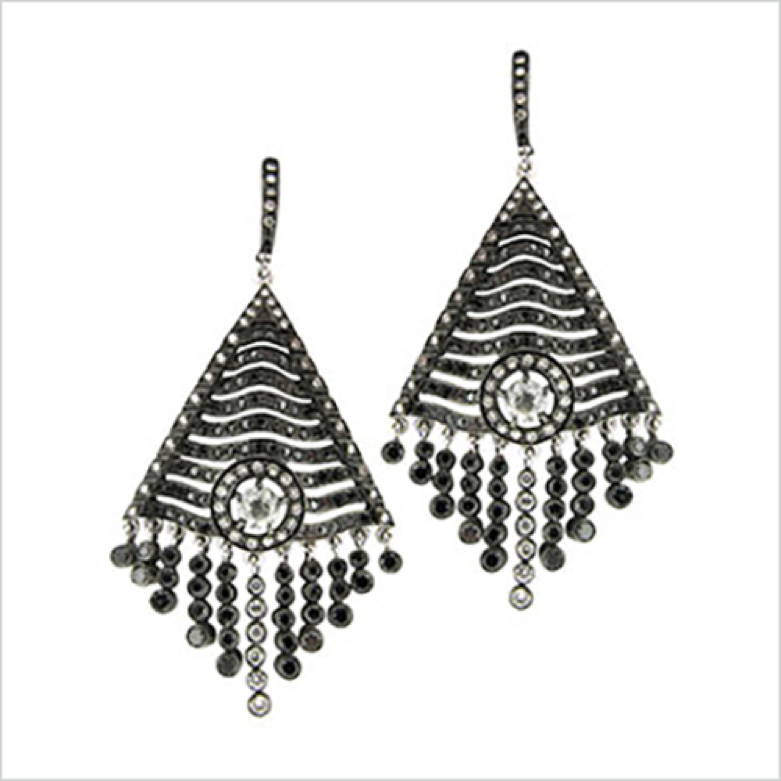 Alex Sepkus - Ocean Earrings
New Yorker Alex Sepkus' imaginative designs are playful, quirky, and completely irresistible. His detail work is unparalleled, with microscopic elements that form a magnificent mosaic of colors. An icon in his home country of Lithuania, he has created a name for himself across the globe thanks to his stellar craftsmanship and designs that draw you in for further inspection.
The Alex Sepkus Ocean Earrings are beautifully detailed, much like the depths of the ocean. Handcrafted from 18k gold, they feature diamond and sapphire stones and measure 16.5x18mm. They're sure to bring distinction and intrigue to your ears.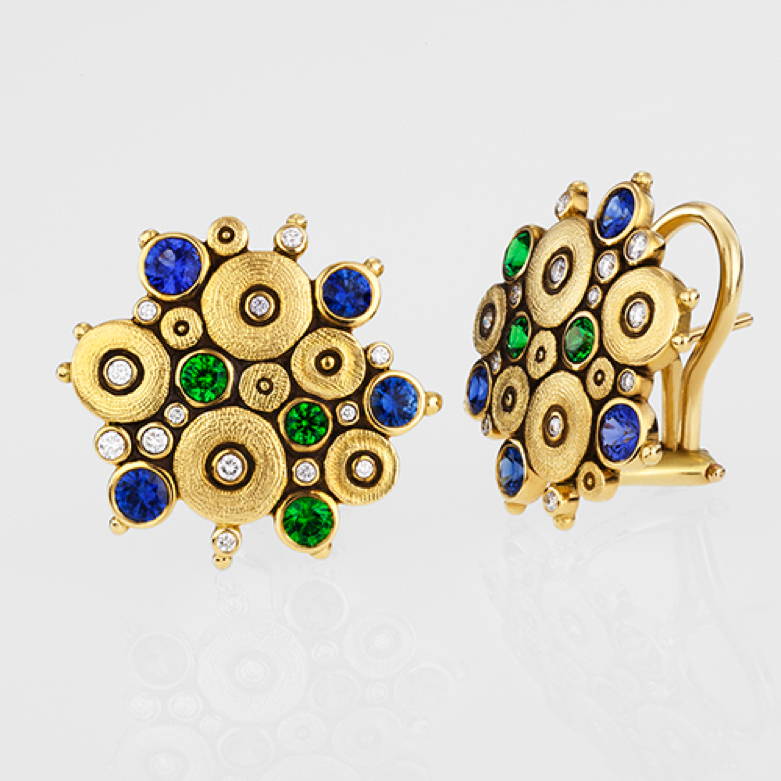 Alex Sepkus - Blooming Hill
Also from Alex Sepkus are the Blooming Hill earrings, which come from his Secret Garden Collection. It's easy to see his earthy inspiration when you explore the details of this 18k gold earring set. Diamonds, tourmaline, and garnet stones create depth and tantalize the imagination, giving you a look that will create visual interest for years to come.