Watches are designed for legacy. Often passed from generation to generation, great watches share a design that seems to defy time. Fashions and technology may change, but a well-thought design never grows old.
In 1954, Tudor introduced the reference 7922 Submariner, which started one of the most storied lines of watches in the 20th century. These watches found their way onto the wrists of war heroes, casual divers, and everyday men and women. It's an iconic watch that has lived many lives over the years, and in 2012, Tudor's most recent incarnation of the Submariner came in the Tudor Black Bay Collection.
The common thread that unites all Tudor Black Bay watches is the strong connection to Tudor's unique design language and the traits that have always set these watches apart from the rest. Looking at each watch in this collection, you are sure to detect the stylings that go back to the 1950s.
The most prominent design feature you're sure to notice is the snowflake hands, which first appeared in 1969 on watches that were intended for military use. These kinds of broader hour hands and luminous weight on the second hand made for better legibility underwater.
Today's watches in the Tudor Black Bay collection echo back to the original 1950s design that didn't yet have the crown guards that would appear in the '60s. The so-called "big crown" is a unique aspect of Tudor and was intentionally made oversized to allow for easier manipulation and greater water resistance. Today, the big crown carries both flourish and functionality, with different colored crown tubes complementing the different designs.
The current Black Bay Collection can be divided into three categories:
• Modern – Watches that recall the Tudor Submariners of the mid-20th century
• Modern Classic – A reinterpretation of the classic form with new materials and complications
• The Classics – Simple time-only watches for any occasion
Modern
These watches are the ones that made the Black Bay the modern icon it is today. You'll find both throwback elements of the legendary dive watches of yesterday and modern tool-watch making at its finest.
• Black Bay Black
• Black Bay Midnight Blue
• Black Bay Burgundy
• Black Bay Steel
• Black Bay Fifty-Eight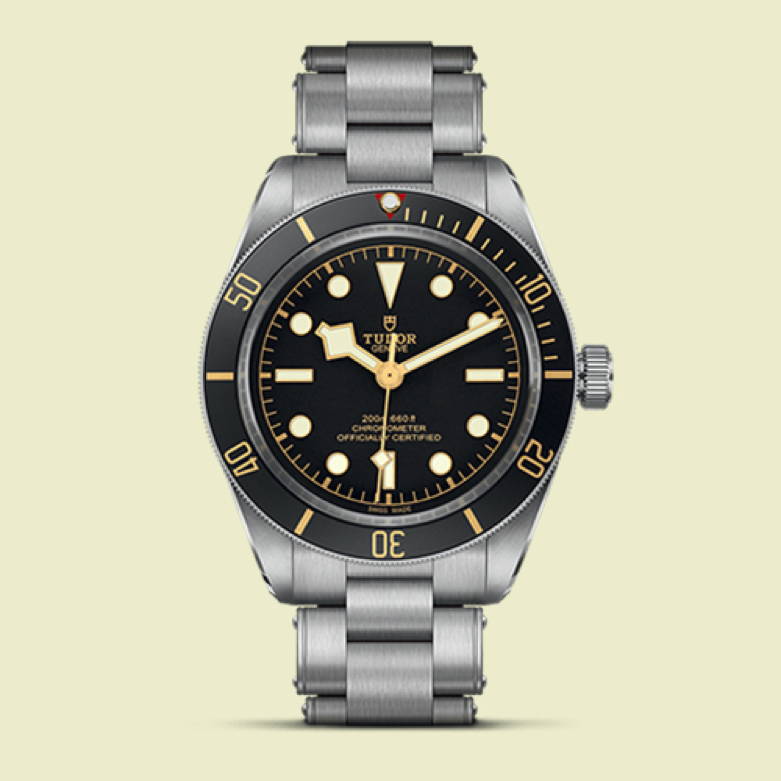 Modern Classic
Building on the Black Bay foundation, these watches reinterpret the classic dive watch with innovative materials and new complications like the chronograph that will make them indispensable everyday companions.
• Black Bay GMT
• Black Bay Dark
• Black Bay Bronze
• Black Bay Chrono
• Black Bay Chrono S&G
• Black Bay PO1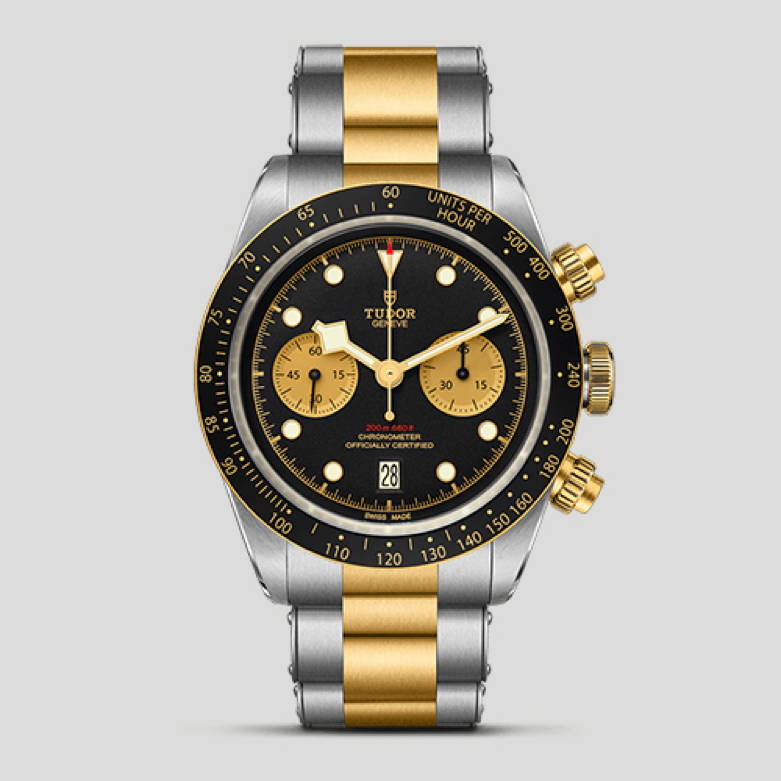 The Classics
By focusing on a three-hand design that boils the Black Bay down to its most pure elements, this collection shows that sometimes less truly is more. Like a chameleon, they look great in just about any setting. With different sizes and metals, there's a perfect fit for everyone.
• Black Bay 41
• Black Bay 41 S&G
• Black Bay 36
• Black Bay 36 S&G
• Black Bay 32
• Black Bay 32 S&G