Why Diamond Studs are Always the Perfect Gift
February 14th is coming up fast, and yes, you should get her something stellar. Now, we know that's easier said than done. We also know there's one item designed to make every woman smile: diamond stud earrings.
If there has ever been a piece of jewelry you can't get wrong, it's this one. Diamond stud earrings are the pantry staple of a woman's jewelry box - always classic and always in style. She can wear these earrings day or night with any and every outfit. The best part? It's impossible to buy the wrong size. Seriously, in 165 years, not one person has returned a pair and said, "they don't fit."
To get you started, here are 3 of our favorites: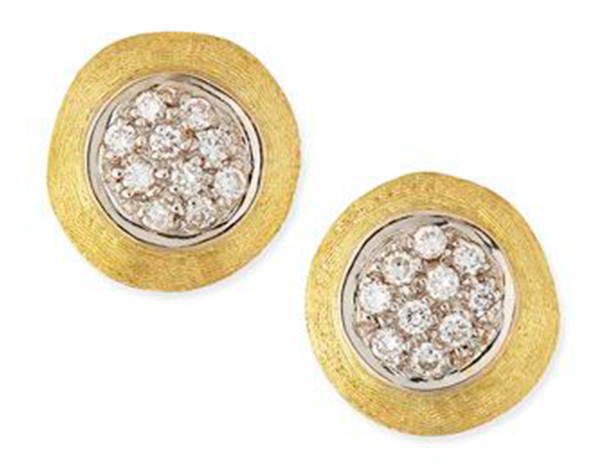 Marco Bicego Delicati Earrings
The Delicati earrings were made with traditional Italian craftsmanship using old world techniques and modern technology. Bicego showcased his talent with this design. The center featured 20 pave set full cut diamonds (with a total weight is about 0.15 carats for both earrings) that are encircled by a ring made of 18k yellow gold and hand-engraved by Italian artisans. Trust us, these won't mirror any other earrings her friends will get this year.