If diamonds are a girl's best friend, then Shreve's Diamond Event might just be the equivalent of finding your soulmate. Join us for our premier diamond jewelry event, which will be held Thursday, October 24 at our Palo Alto store, and Saturday, October 26 at our San Francisco store.
You can view diamonds to your heart's content at each of these incredible events. Search for the perfect stone from a wide selection of loose diamonds. Explore various styles, stone options, and diamond cuts of engagement rings. Find extraordinary diamond jewelry like pendants, necklaces, bracelets, earrings, and statement rings. Plus, discover expanded selections like the ones from the featured brands below.
Hearts On Fire
Hearts On Fire diamonds are incredibly rare—so rare, in fact, that only one-tenth of 1 percent of the world's rough diamond crystals can earn this designation. As the World's Most Perfectly Cut Diamond, Hearts on Fire diamonds are cut from a proprietary formula to highlight each diamond's physical properties and in a way that its inherent beauty shines with the exact angles for a brilliant sparkle. These diamonds are hand-selected based upon rigorous standards—free of knots, of the highest quality, and always pristine. They are also ethically sourced from conflict-free locations across the globe—including South Africa, Botswana, Namibia, Angola, Russia, and Canada. With a Hearts On Fire diamond you'll know you have the most beautiful diamonds on the market.
At our Diamond Event, this Hearts On Fire bracelet will exceed all of your expectations.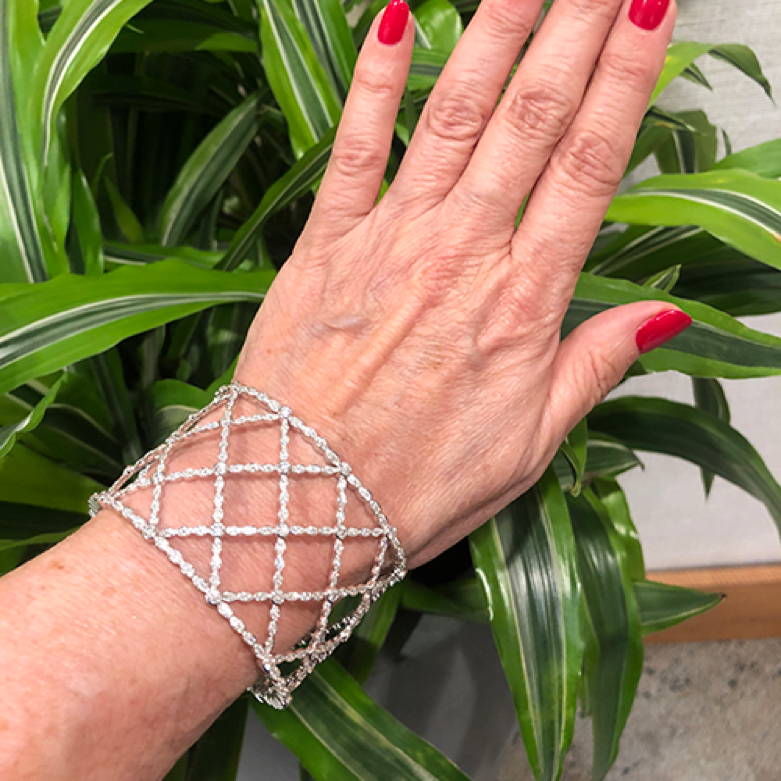 Robert Procop
Robert Procrop is known as one of the world's most knowledgeable experts for diamonds and gemstones. His jewelry, which trends toward intricate and feminine, is inspired by everything from vintage Hollywood to Parisian couture to today's most glamorous red carpets. His passions include searching for the most flawless rare gems—like diamonds, rubies, sapphires and emeralds—to create stunning pieces of jewelry. A Robert Procrop customer tends to be one who collects high end, distinct jewelry or limited-edition statement pieces.
True to form, this Robert Procop piece is unforgettable.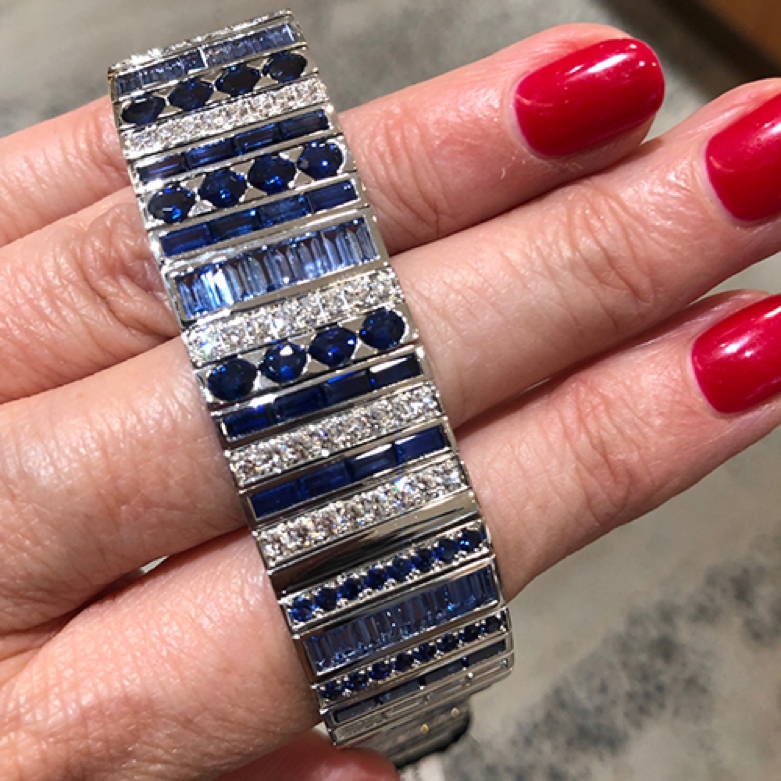 Suna Bros.
The Suna family has been creating precious jewelry in the heart of Manhattan since the Suna brothers emigrated there from Europe in the 1930s. Today, Suna pieces continue to set a standard for luxury designs that are brilliant, vivacious, and extraordinary. And as trends come and go, a Suna piece is a classic mainstay in the jewelry industry. Suna pieces are one-of-a-kind. They are designed to be heirlooms that stand the test of time.
Suna again strikes a chord with the spectacular gold and diamond dragonfly pin.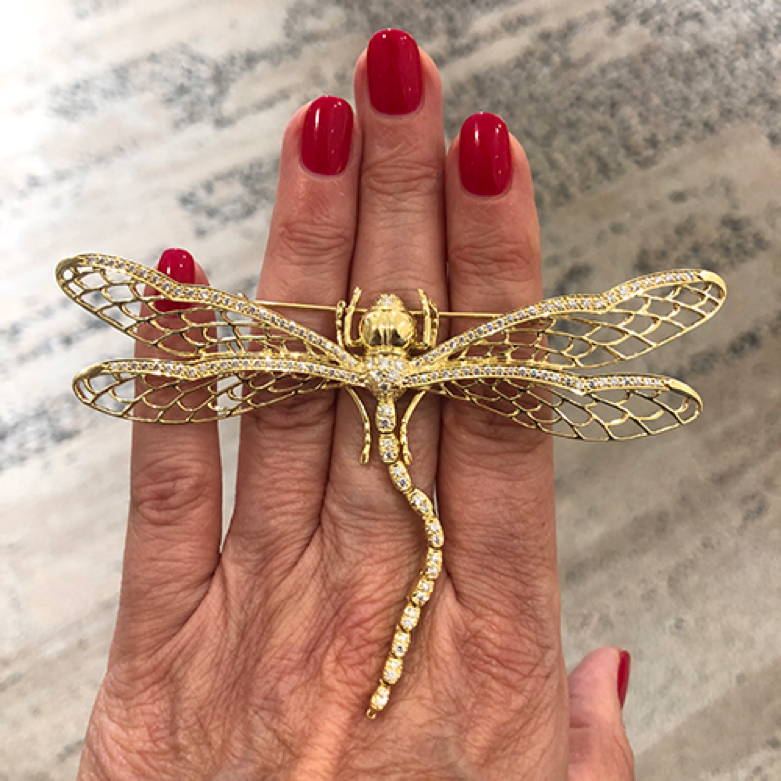 Kwiat
Since 1907, the Kwiat family has focused on creating diamond jewelry that is timeless, beautifully cut, and expertly crafted. With over a century of diamond-cutting expertise, a Kwiat diamond is known as one of the most beautifully cut diamonds in the world. Kwiat collections are modern and distinct, yet classically designed. And each piece is specifically crafted around the beauty of the diamond to create jewelry that is extraordinary and brilliant.
You'll instantly recognize the splendor of the Kwiat XXX.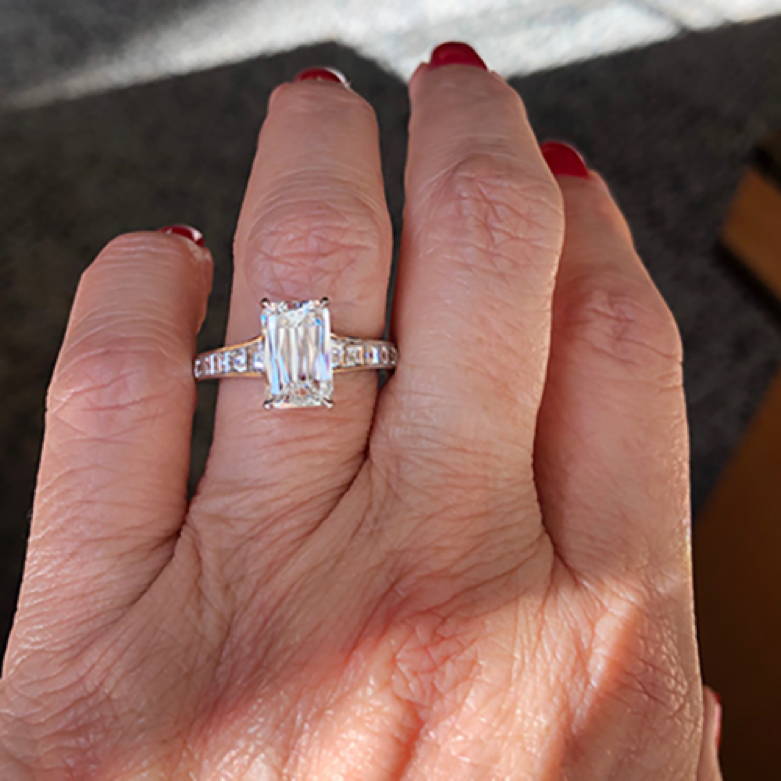 Harry Kotlar
The Harry Kotlar name has long been established as an icon among the world's design houses. The renown designer creates pieces with old-world artistry and modern sophistication. Each piece is handled by just four artisans—a forger, a carver/setter, a polisher, and a quality control expert—to keep the integrity of its craftsmanship. This ensures that the jewelry remains strong and beautiful for a lifetime.
As always, this Harry Kotlar platinum ring is an extraordinary piece that will take your breath away. It features an oval-cut diamond that weighs 10.06 carats that rated an E in color and VS1 in clarity. It's accented by six tapered baguette diamonds on the side that weight approximately 1.25 carats. It's a covetable ring you'll cherish for a lifetime.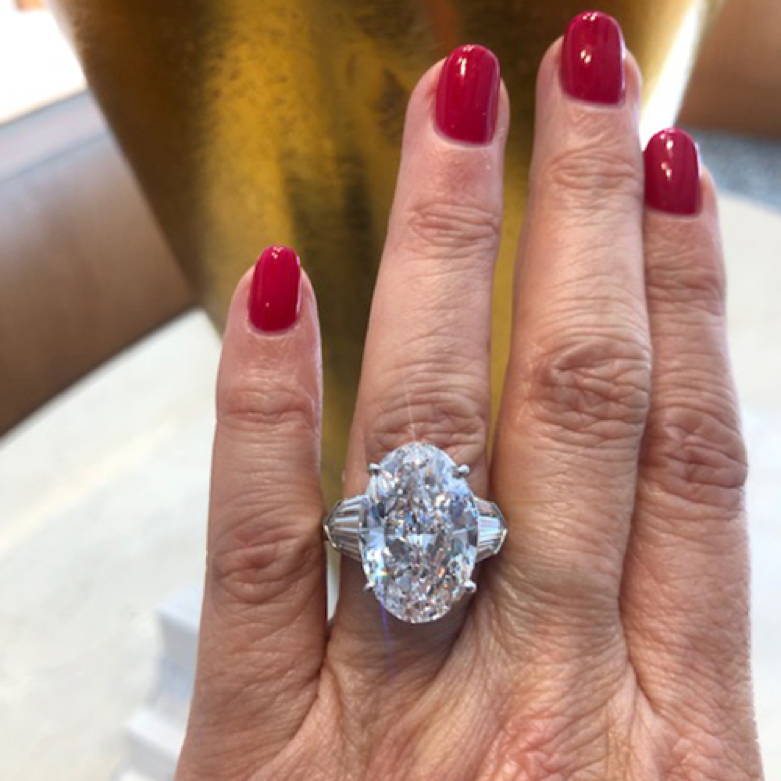 Luxury awaits at Shreve's Diamond Event. And to thank you for shopping, we have a spectacular way to say thanks: a thank you gift for making a purchase during the event, as well as special financing for qualified buyers.