A Wish of Love, Health, and Good Fortune to Mom on Mother's Day
To be invincible, the Burmese believed, one just had to insert a rare ruby into the flesh. The Chinese Emperor Kublai Khan once offered an entire city to one who would bring him a rare ruby. The Egyptians said a ruby would bring health, happiness, and long life to the wearer. And, if you want to protect yourself from the Wicked Witch of the West, you just need a pair of ruby slippers.
Rubies have always been a prized gemstone. Some cultures valuing them more than diamonds. Artist and fashion designer Roberto Coin shared the same love of the ruby.
While the beauty of a ruby is undeniable, Roberto was equally compelled by the stories of the ruby. The ancient legends guided him to create jewelry with a story to tell.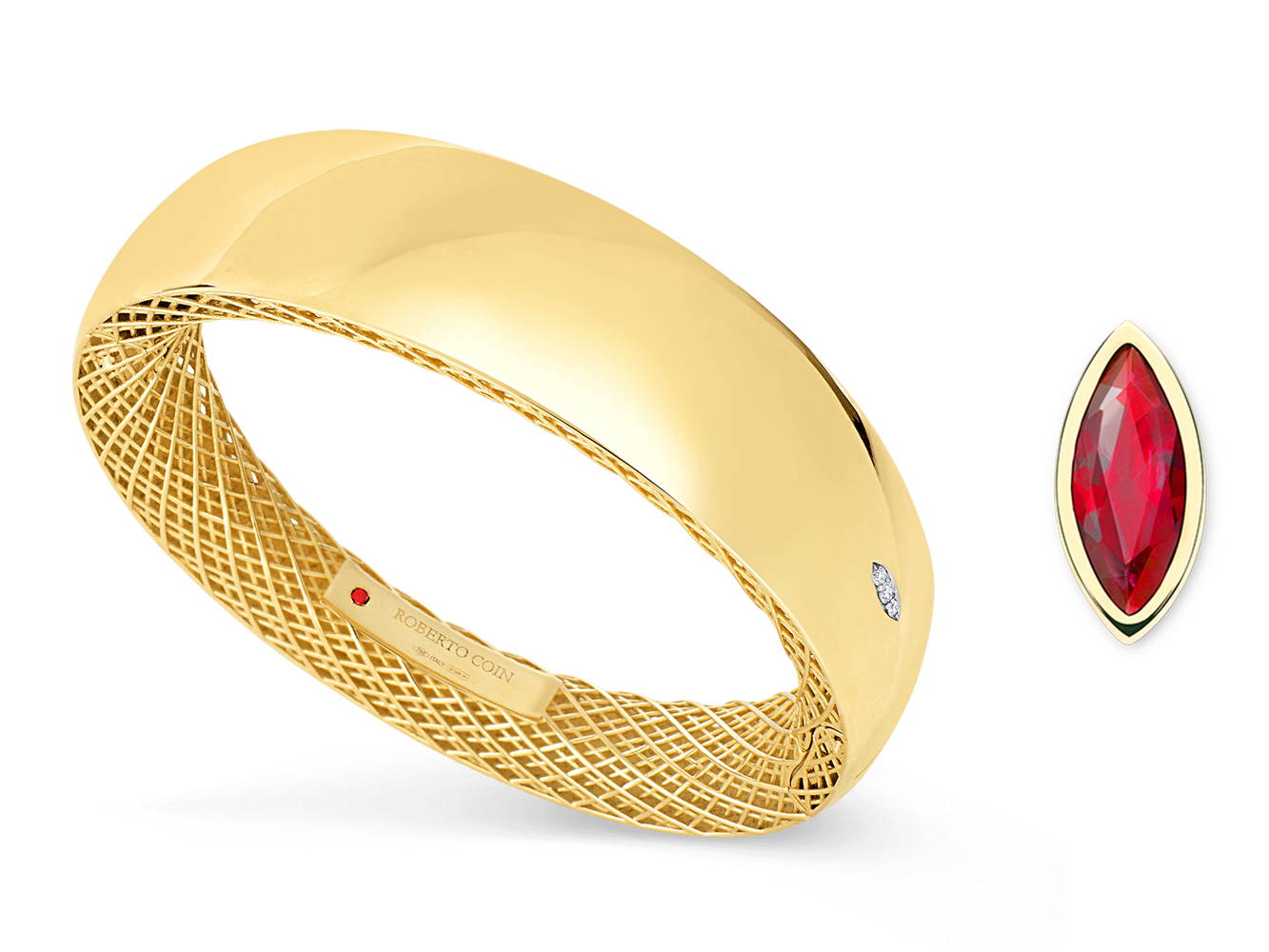 The Roberto Coin ruby is his signature on each of the 600-plus pieces he creates each year. Most may never see this unique trade-mark. It is set on the inside of the jewelry so that the ruby comes in contact with the skin of the wearer. The connection with the skin taps into a legend reaching back several millennia. From that delicate contact, the wearer is blessed with health, happiness, peace, and a long life.
Sharing one of Roberto Coin's works with someone on Mother's Day is as meaningful as it is beautiful. It tells her that your wish for her is nothing more than a happy, peaceful life. It's a story she can tell others, or it can be something the two of you only know.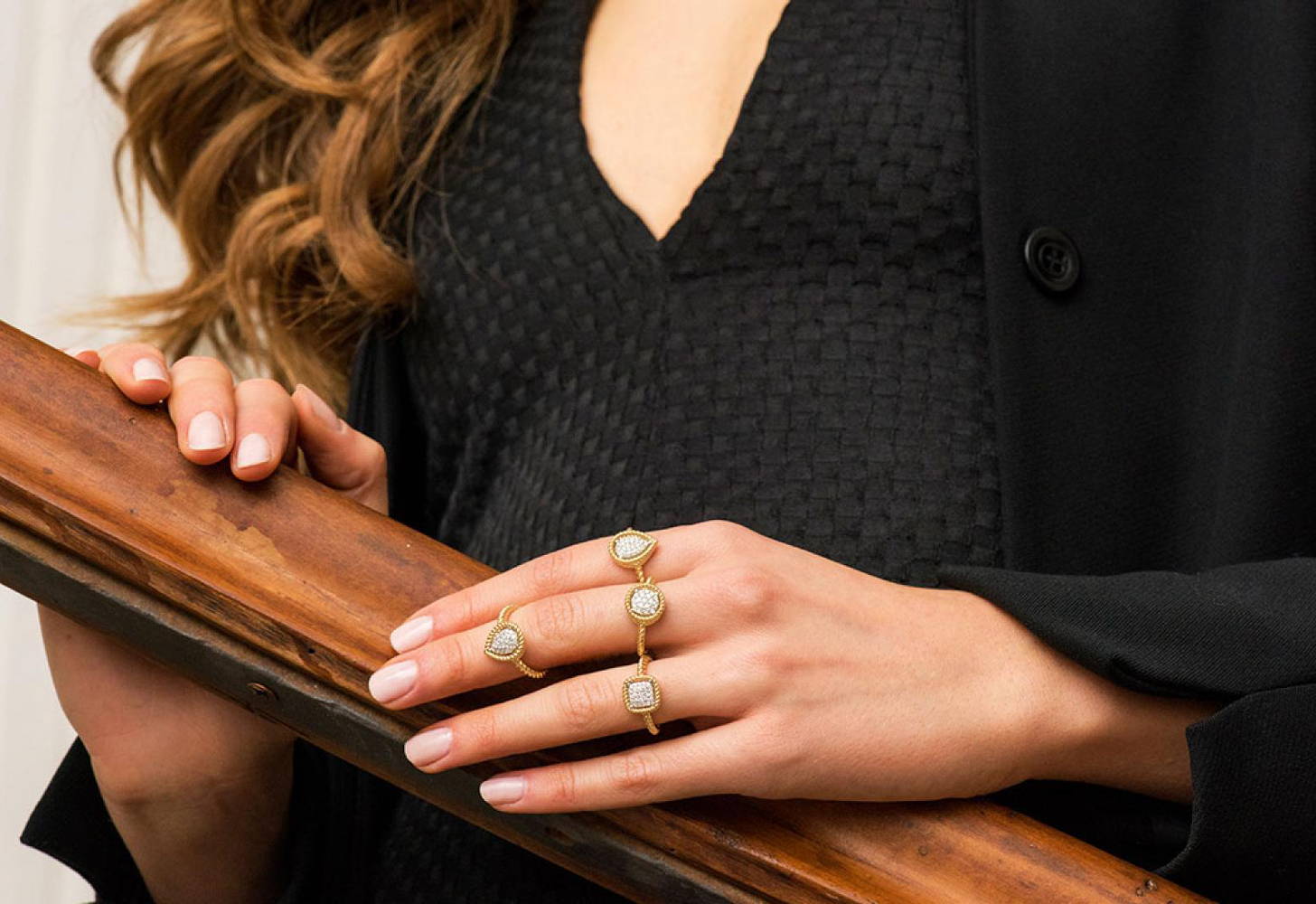 The ruby seems to have served Mr. Coin well. Against all odds, Roberto Coin went from less-than-modest beginnings as an orphan in boarding houses in Switzerland. Always fascinated by art, he would grow to eventually own a hotel in England. It was his crisp attention to detail and love of the creative side of his job that directed him into a life of jewelry. While others were handed a good career… Roberto Coin created the life he wanted. And the ruby was always there.
What may seem to some as a fanciful myth, has granted one Italian artist a life of peace and prosperity. Maybe, just maybe, there's something to the legend.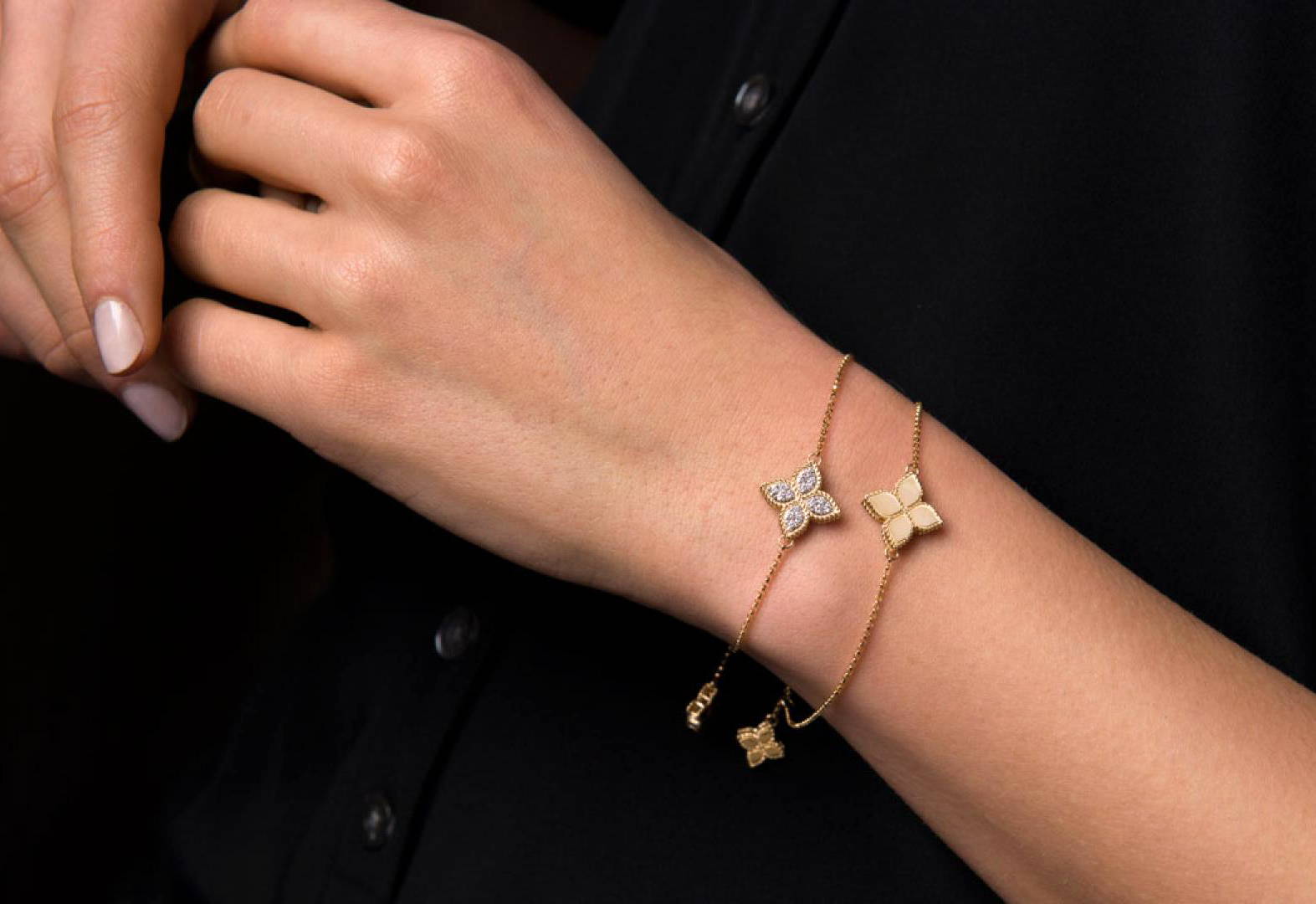 Either way, a piece of Roberto Coin jewelry will make for a truly meaningful Mother's Day gift. Shreve & Co. will expose you to pieces that will show your endless love and appreciation for her – not to mention, the magical ruby hidden within. A story that is as timeless as the bond of motherhood.
We believe every gift should tell a story. Give something that is more than just a present. Introduce yourself to Roberto Coin Jewelry at one of our Shreve & Co. locationsbefore Mother's Day.
If you're like me and always wait till the last minute, schedule a private viewing and one of our expert staff will happily help you quickly find the perfect piece for mom.