All Mixed Up: How to Wear White, Yellow, and Rose Gold Jewelry Together
We've been told not to "wear white after Labor Day," but…what happens if you do? As far as we know, nobody has ever been charged in court with violating this offense, but this "law" seems to still live on the books.
Like fashion, jewelry also has some "unwritten" rules. One persistent one says that you can only have one color of metal on at any given time. If you're wearing a gold necklace…you'd better get out the gold rings and bracelets, too. But like the crack in the Liberty Bell, sometimes a little surprise is the very thing that makes all the difference.
4 Tips for Mixing and Matching
Stack the Hues
For the past few years, the stacking trend has opened the door to mixing different metals. The secret here is to keep the styles the same. For example, don't mix a chunky silver bracelet with delicate estate yellow gold earrings. You can mix the colors, but find some commonality in the styles.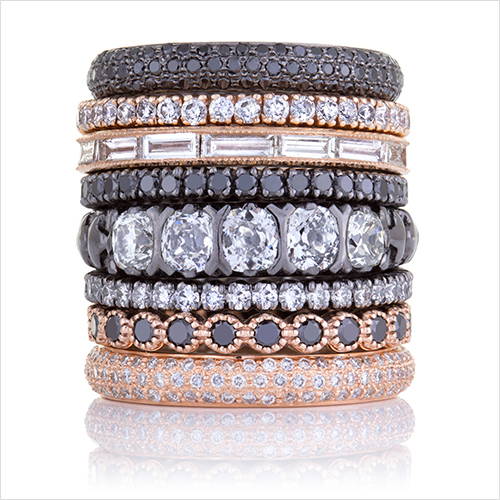 Pay Attention to the Color Ratio
A little accent goes a long way. Instead of trying to do half white-gold and half yellow-gold, choose just a little of one to contrast a lot of the other. The famous 80/20 rule works here, too. A little bit of orange with a lot of green…or a little red with a lot of blue. The trick is to accent, not overwhelm.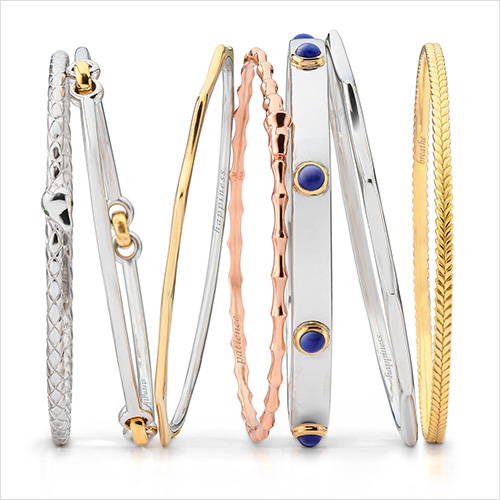 Invest in a Mixed Metal Piece
You've probably seen different pieces of jewelry out there that already have a mix of colors. Options like bracelets that intertwine yellow-gold and silver, or necklaces with both white and rose-gold. Using a piece that already has a mix of colors can guide you by being the foundation of what to wear with it.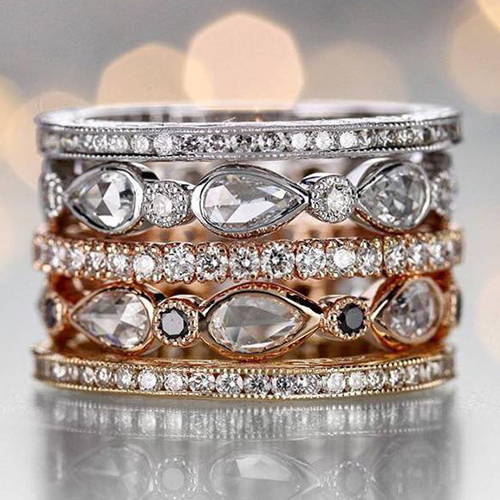 Experiment Until You Find "Your Look."
Jewelry is meant to make you feel like "you." The best advice is this: give it a shot and see if you like it. If the look feels like something you'd wear…keep doing it! If not, keep experimenting until it feels right. Just like "wearing white after Labor Day," there are no real rules in fashion.