Anything is Possible: The 2018 Wellendorff Ring of the Year
Each year, Wellendorff announces its Ring of the Year. It's a ring that is more than a design. It holds an important message and meaning.
The theme this year is "Anything Is Possible," and has arrived at a most pivotal time. The 2018 Wellendorff Ring of the Year is a representation of inner strength. It calls to your own true potential again, and again. It's a message from Wellendorff to women everywhere who strive for more.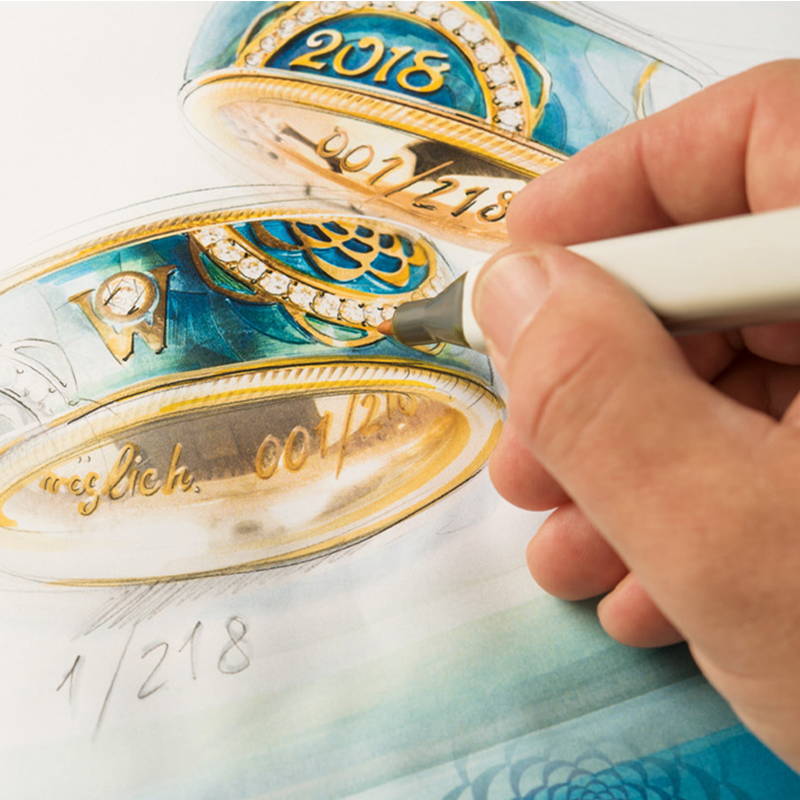 Inspiration for the design comes from the unwavering lotus flower. A flower that grows in the murkiest of waters, yet stands with unmistakable beauty and strength. Each year, the lotus flower renews itself with a seemingly unlimited life force.
This year's ring is limited to only 218 worldwide, making it as unique as the person who wears it. The lotus blossom, stylized in yellow gold, shines forth with radiant, crystal clear tones of aqua and turquoise. You'll notice a hand-made color gradient that makes each ring a one-of-a-kind, while each individual blossom is beautifully highlighted by an arc of fine, brilliant white diamonds. Each diamond has a sparkle like dew on a morning lotus leaf.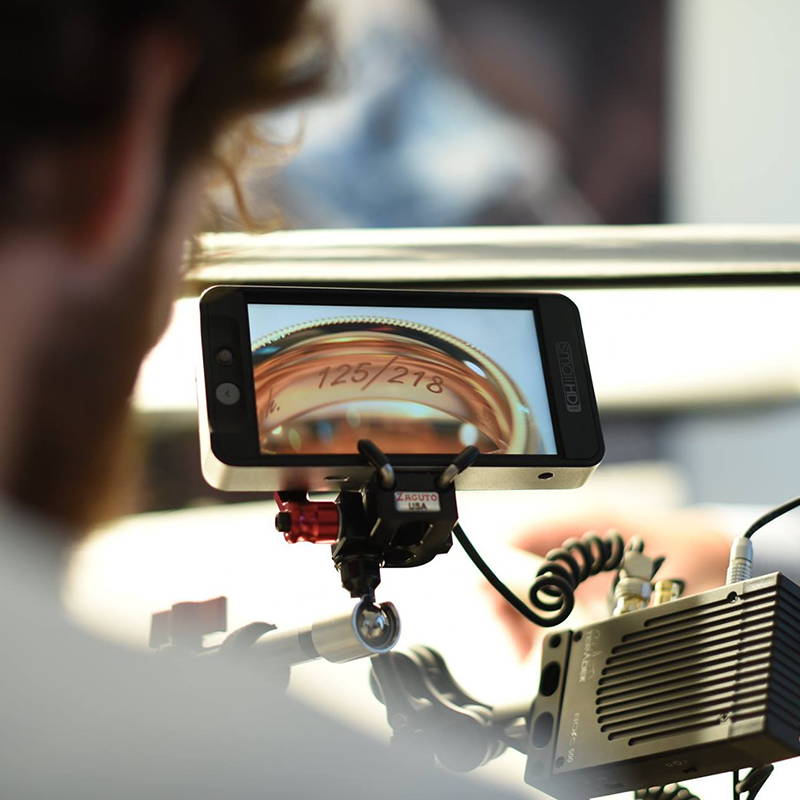 Composed of four individual rings made from 18-karat gold, each ring magically rotates independently of the others. The gentle movement is a constant reminder to the wearer of her own strength and force.
Wellendorff has added a couple other hallmarks that make each ring special. First, inside the ring you'll find the limited edition number between 1 and 218. Next to it, you'll see "Alles ist möglich," a German phrase meaning "Anything is possible." A golden 2018 is embedded in the lotus blossom, and Wellendorff's trademark Diamond W shines in the midst of powerful, crystal blue cold enamel.
As the company marks its 125th anniversary, the 2018 Wellendorff Ring of the Year, like its predecessors, will only be available to 218 women around the world, and will be one of the most valuable in the series.
We still one ring available at our Palo Alto location - make a appointment now to see it in-person before its gone.