Aquamarines: The History Behind the March's Birthstone
Those with birthdays this month are infinity lucky and not just because of St. Patrick's Day. They are fortunate to have one of the world's most beloved gemstones as their birthstone - the aquamarine.
This precious stone was originally named to honor the ocean and its many shades of blue as it often reminds our customers of tropical waters and enchanting lagoons. Aquamarine actually translates to the "water of the sea" - a name coined in the early 1700's during the Georgian era. It was also once known as the "Sailor's Stone" because sailors once believed that March's birthstone would defend them from high seas and stormy weather. This belief was held far into the 20th century as the US Navy commissioned a coastal patrol boat called the USS Aquamarine during World War II in honor of the birthstone and it history with the sea.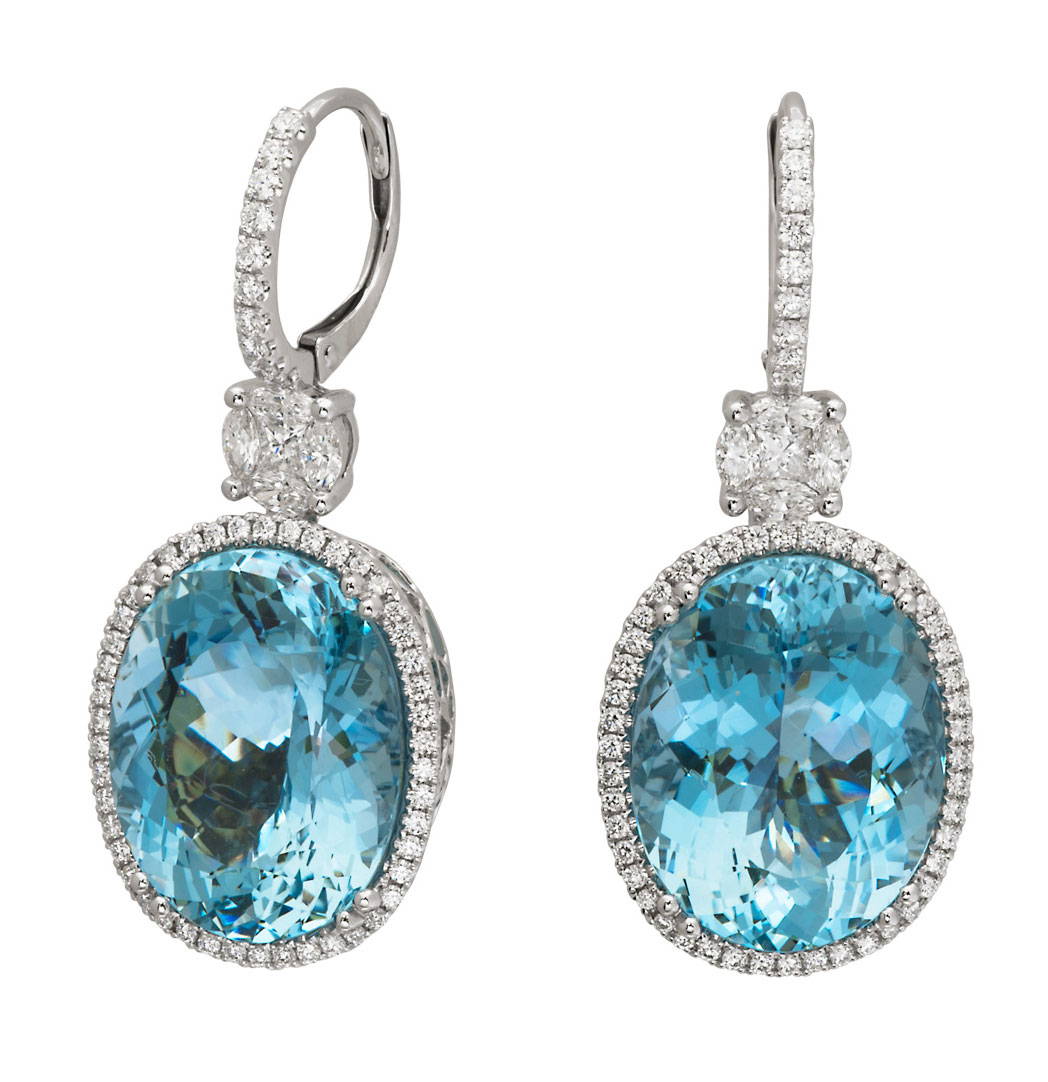 Aquamarines are most commonly mined for in Brazil, Africa, Asia and in Colorado (where it's the state's gemstone). This precious stone's color ranges from pale blues to dark blue greens and often has superior clarity in its rawest form. Often aquamarines are confused with blue topaz but trust us that the original is far more valuable due to its natural attributes. In fact, the aquamarine is a member of the beryl family of minerals which also includes a variety of emeralds.
March's gemstone has a hardness scale score of 8, meaning that it is tolerant of daily wear but shouldn't be exposed to rough conditions (leave them off the construction site!). They are also unforgiving towards extreme heats.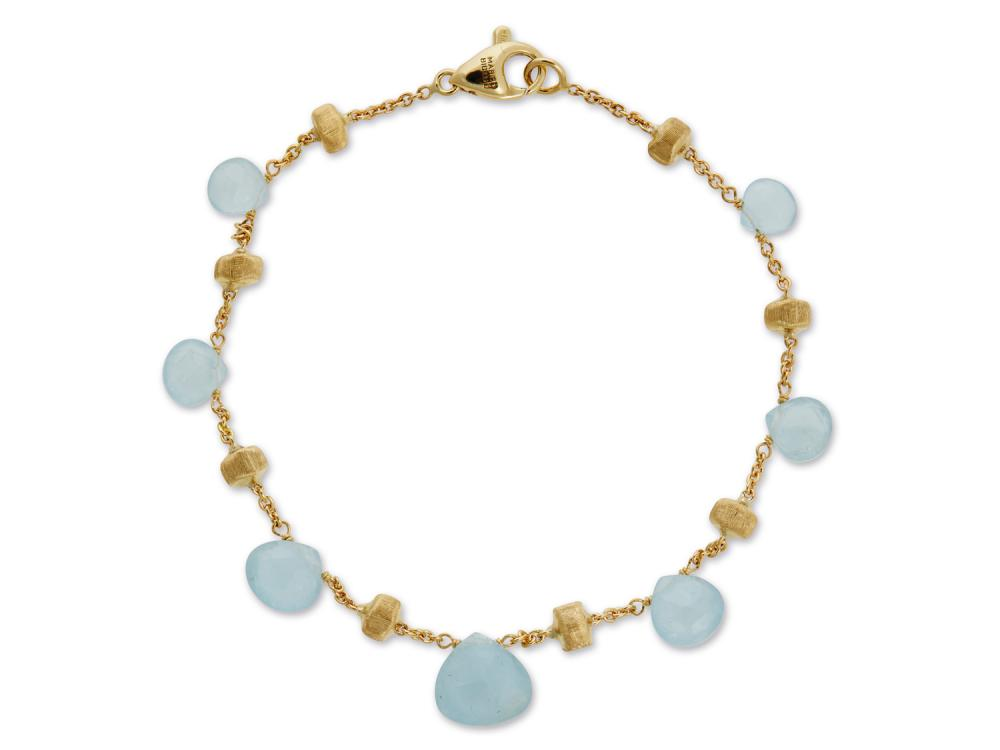 A few of the most famous aquamarines belong to the Queen of England, Elizabeth II. She was given a stunning necklace and matching earrings at her coronation in 1953 by the president of Brazil. The Queen adored the gift so much that she had a matching bracelet, brooch and even a tiara handmade to complete her collection.
Today, aquamarines are extremely popular in engagement rings. In fact, one of the most popular engagement ring combinations for millennials is an aquamarine set in rose gold as the colors act as compliments for each other. Even Justin Timberlake had two aquamarines added to his wife's, Jessica Biel, engagement ring in honor of her March 3rd birthday (Happy Belated Birthday!).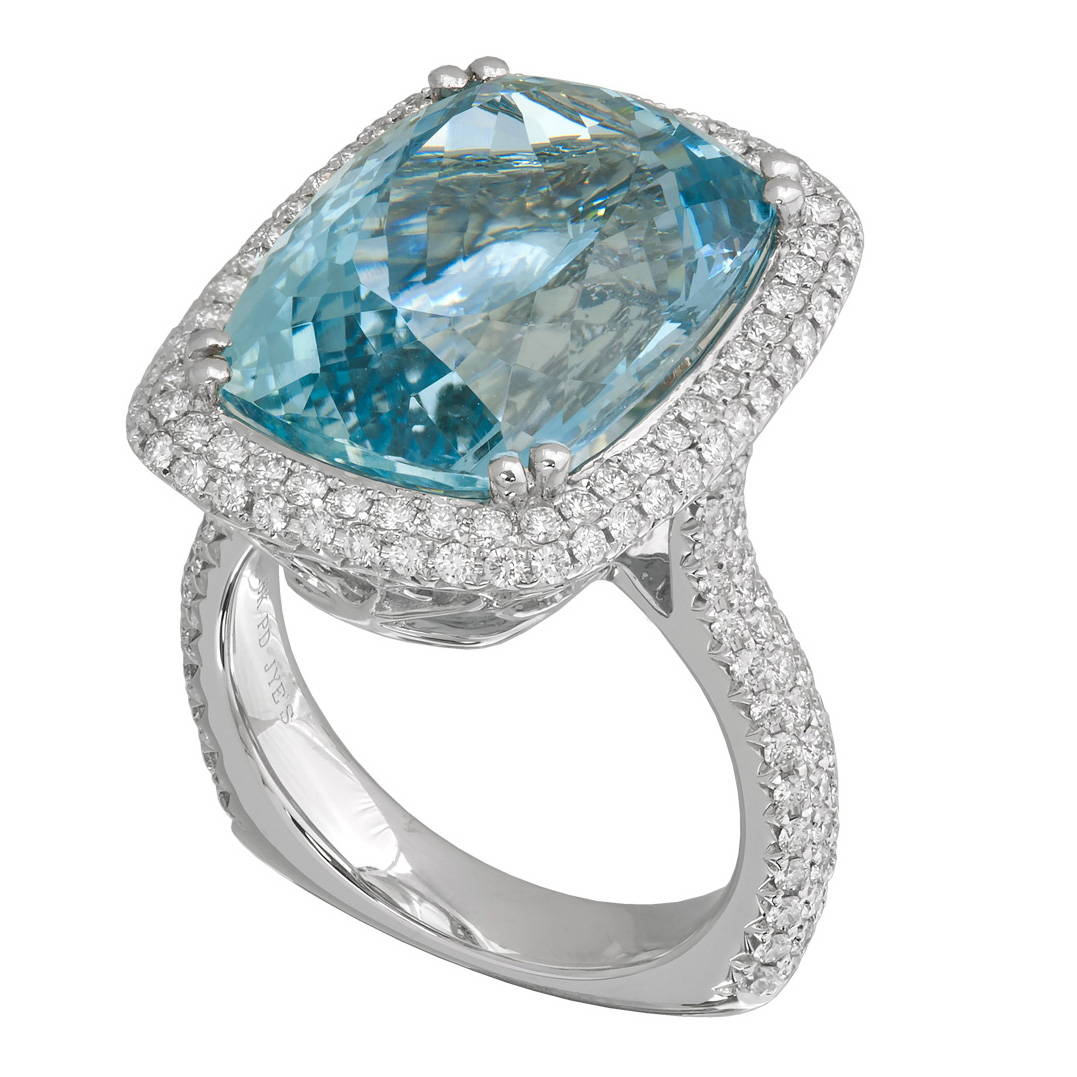 March's birthstone is best worn with neutral colors like black and white, navy blue and warm brown. They are a terrific accent if your everyday work attire includes more formal work wear - such as blouses, pencil skirts - and even out to dinner with your favorite LBD.
Our conclusion? You can go wrong with an aquamarine in your jewelry box - whether you have a March birthday or not.