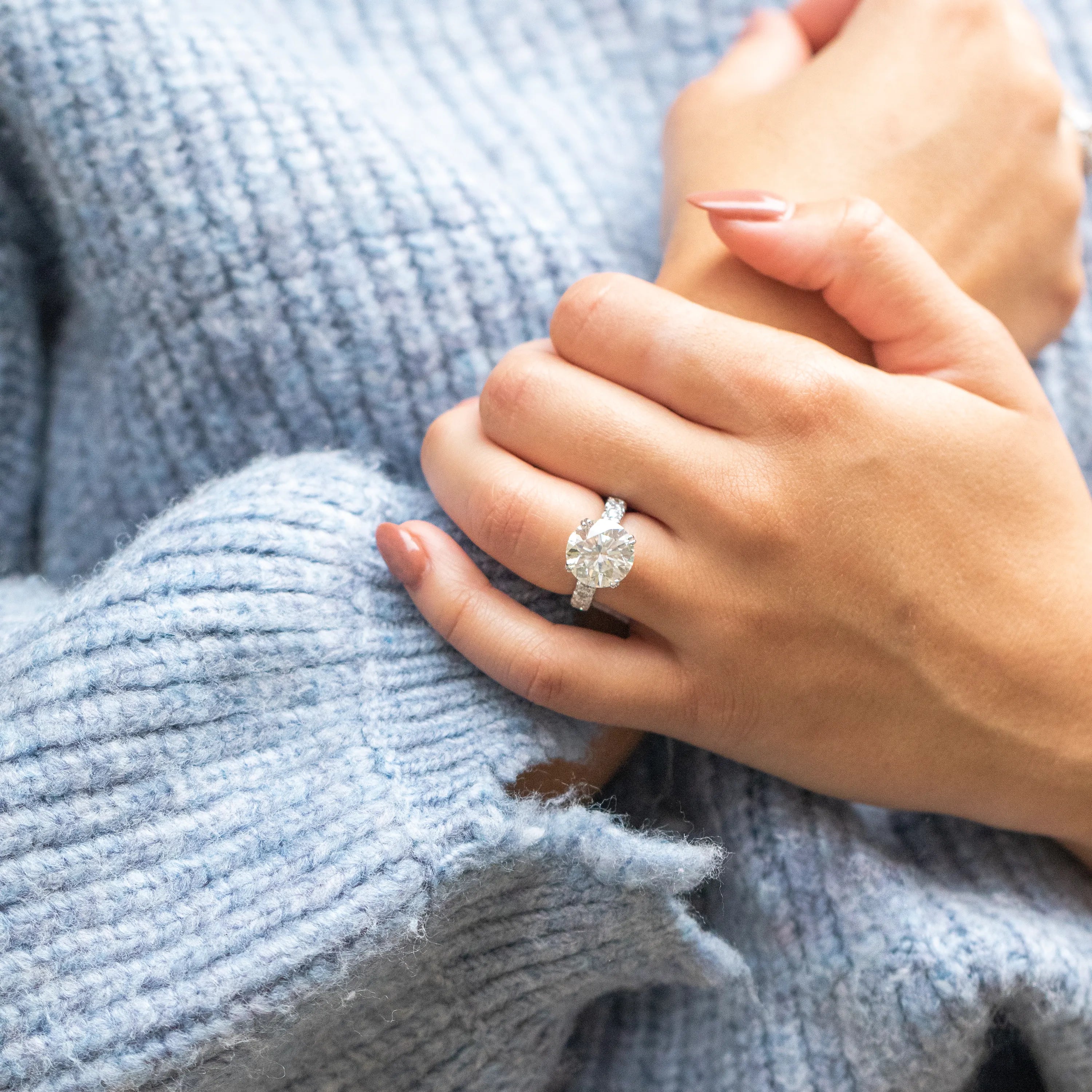 You've found the one and you want to propose. Where to start? With a ring, of course! An engagement ring is exceptional because it is the most sentimental piece of jewelry you'll ever purchase and yet, one of the most expensive investments you'll ever make. With that in mind, it's important to remember to champion rationale over emotion. It's easy to get caught up in the romance of planning but knowing how you will pay for it can be quite a different story. It's a decision that will require extensive research, diligence and commitment. Here are some helpful tips to guide you in the decision-making process!
Do I Need to Spend Two Months' Salary?
Start by ditching the social convention that you need to spend two months' salary, and instead, get a complete picture of your finances. A ring is unique to the two people getting engaged and the purchase should be tailored to their budget.
Are you and your fiancé-to-be looking at purchasing a house? Are you planning a honeymoon after the wedding? How much of the wedding will you be paying for?
Consider any loans you or your spouse-to-be may have. Are you still paying for school or auto? Take everything into account and work backwards from there to determine the amount you can spend.
Can I Tell my Partner?
As unromantic as it may seem, consider discussing with your partner. Nowadays, more couples are making the ring purchase a joint decision. Yes, it takes away some of the element of surprise, but it does ensure open and honest communication, as well as what may be your first steps toward creating a budget together. Consider setting aside a little each month together and hold each other accountable as your work toward your goal. Don't let this be a conversation just about budgets, engagement rings are joyful investments, after all! Hear from your partner what they prefer in regard to stone size, band color, setting, quality, and value.
Can I Use a Credit Card?
Any good financial planner will advise against taking a loan out for a ring. Again, rationale over emotion! This logic also applies to placing the purchase on a credit card. While credit cards offer viable transaction records, they may also include transaction fees. A good rule of thumb: unless you plan to pay it off in full immediately, consider saving cash and buying when you are ready. Maybe you're utilizing credit to rack up SkyMiles for your honeymoon? Perfect, you still need a plan to pay off the card in full as soon as possible. A diamond can be worth a lot as an heirloom, but never worth going into debt over and especially not as you are starting a life with someone.
Can I Ask for Help?
Don't hesitate to find a jeweler you can trust with all your questions. A good jeweler will walk you through making your big purchase, explaining the craftsmanship, quality, and 4 Cs of your ring. They can also help you with an insurance policy to protect your investment, as well as discuss payment options.
Now that you've got those questions answered, it's time to start looking! Visit one of our locations in Palo Alto or San Francisco, California and allow us help you find the perfect ring!