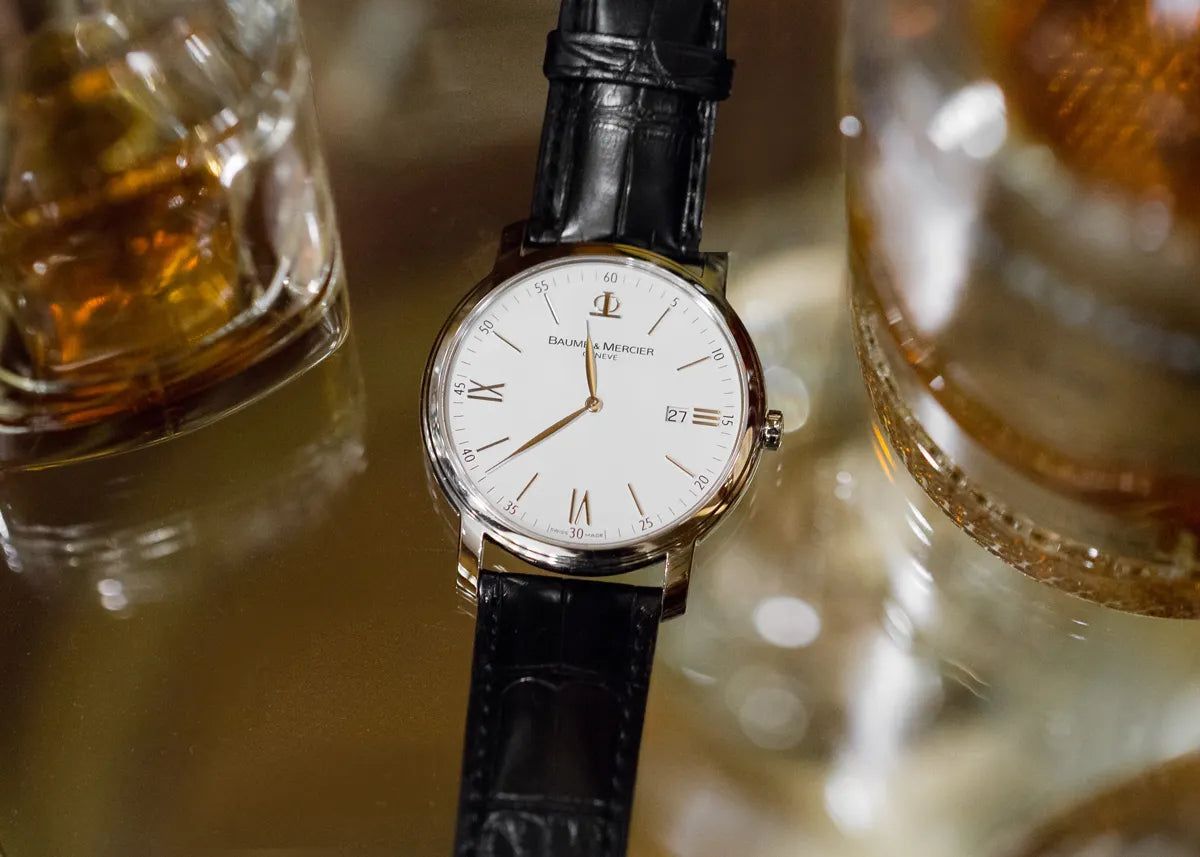 Since starting our blog last year, we've found that our most compelling content comes straight from the source – our customers. And since the boom of tech companies making themselves at home in Silicon Valley, we've had more and more requests for affordable luxury timepieces. I say this with caution as I find it difficult to discuss the term "affordable" in the luxury market because its meaning is different from collector to collector.
With that, I thought I'd aim to showcase more diverse watches at more diverse price points here on our blog. But don't say I didn't warn you, once you get in the luxury watch game, you'll never want to collect anything else.
For most of you, the added cost of Uber serge pricing, artisanal cocktails and rent, makes you look even closer at how you spend each and every dollar. Am I getting the best value? I can promise you that's what we at Shreve & Co. specialize in – giving you the best experience and value for your budget. When you try one (or all of these) of these watches on, you can feel the difference in craftsmanship from the first touch.
Today, I've selected five timepieces all priced under five thousand dollars from Baume & Mercier – a company I believe consistently makes some of the best value watches (for both men and women) on the market. While these are just a few of my favorites, the full collections at our San Francisco and Palo Alto locations have something to accommodate your style.
Other than the fact that they make really impressive, classic watches, Baume & Mercier's timepieces are perfect for first-time watch buyers who want something new, simple, and only want to stretch a little financially (a relative term).
But let me be clear, this family owned company makes watches for all budgets. In fact, Steve Jobs, Co-founder, Chairman, and CEO of Apple, was often seen wearing a 18K gold Baume & Mercier wristwatch with a brown lizard skin band during his short life.
So, with out further hesitation – let's take a look at a few picks.
Pick #1 – The Classima 10097
Every man should collect a timepiece with a leather or alligator strap at some point in his life. Versatile and designed for business casual, the Classima 10097 features a stainless steel 39mm case with a quartz movement. The anti-scratch crystal protects the opaline dial, Roman numerals and date is sapphire and is coated with a film to reduce reflection. Did we mention it's water resistant up to 50 meters? All of this for $1,350.
Pick #2 – The Clifton 10340
Looking for something something a little more modern? The Clifton 10340 is designed for the man who wants to look professional but who's style is slightly sportier. Powered by a Swiss-made mechanical self-winding movement, this timepiece features a 42mm stainless steel case, a black dial and hands with Superluminova® and 3 row polished bracelet. As an added touch of style, dial features a date complication and contrasting orange seconds hand. Unlike our previous pick, the Clifton 10340 is water resistant up to 100mm and is priced at $2,100.
Pick #3 – The Hampton 10155
A quintessential timepiece for urban living – the Hampton 10155 highlights the Golden Ratio principal at it's best. This timepiece is simple and sophisticated and features a rectangular case with an automatic Swiss movement. It's also showcases an off-white dial with blue steel hour, minute and second hands – one of the brand's iconic characteristics. Sapphire crystal, a 42 hour power reserve and date complication are just a few on the many features this watch offers. It is also water resistant for up to 50mm and priced at $2,650.
Pick #4 – The Classima 10275
With it's window in the dial and sapphire crystal case back showcasing the watch's automatic movement – the Classima 10275 will no doubt impress your friends. This timepiece has a big look at a relatively entry-level price point of $3,050 as it features a silver guilloche dial, blue steel seconds, minute and hour hands and a polished and satin stainless steel bracelet. The stainless steel case is 40mm in diameter but is also available in 39mm and 42mm diameters.
Pick #5 – The Capeland 10067
Inspired by one of Baume & Mercier's flagship models from 1948, the Capeland 10067 aims to impress with its 44mm stainless steel case and finely-crafted automatic mechanical movement – the La Joux Perret 8120. This timepiece features two graduated scales – one tachymetric (with white markers) and one telemetric (with contrasting red markers) as well as chronograph, tachymeter, telemeter, date complications. Like the Classima 10275, the Capeland 10067 has a transparent sapphire crystal case back but instead of the stainless steel bracelet it comes standard with a brown alligator strap.
Now, you're ready to start collecting. Or maybe you have a few more questions?
Feel free to come into a Shreve & Co store and find the right luxury timepiece for your lifestyle. All of the staff can help you try on each one of our picks or anything else from Baume & Mercier's collection but if you really want to hear about the brand, ask for Jeff in our San Francisco location or Tony in our Palo Alto location. You can also schedule an appointment online today.