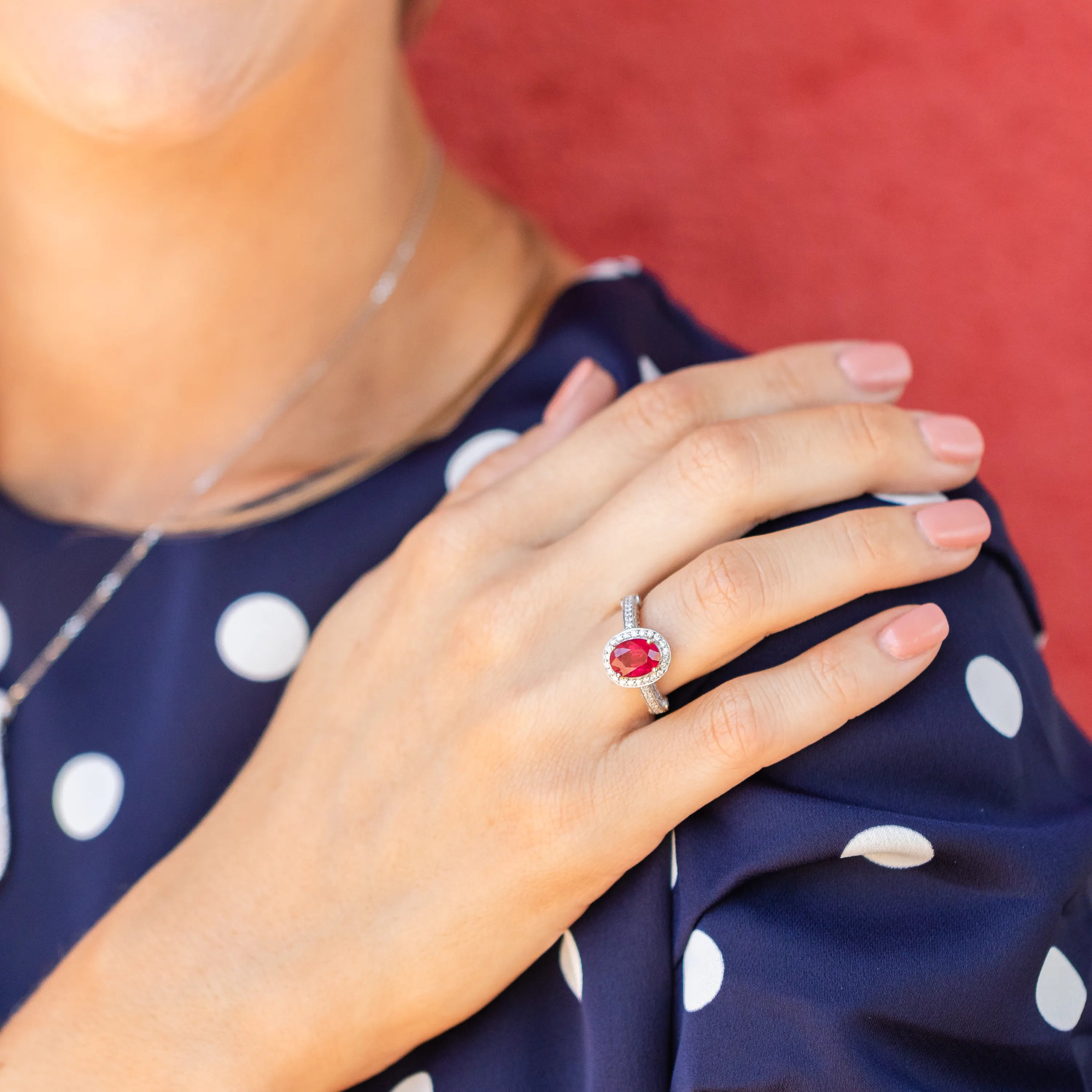 The Ruby is the birthstone for those born during the month of July! Often the month of July is HOT virtually everywhere around the country, so it's fitting that the birthstone of July is the blazing red ruby. This gemstone is highly coveted, so let's dive in to learn more about the Ruby.
Ruby is derived from the Latin word "ruber," meaning red, which is the color closely identified with love and passion. Rubies are a form of mineral corundum, making them rare and precious. Larger rubies tend to be harder to find, which as you may have guessed, makes their value increase more than other gemstones. Because rubies contain chromium, there are many varying shades of rubies – from bright reds to blush pinks and even maroon.
The Ruby dates back to 200 B.C. when it was used in trade along China's silk road. Rubies are generally mined from Sri Lanka, Burma, and Afghanistan. Known as the
'stone of the kings," this gemstone has highly sought after and worn by generations of royalty. These were used often by English monarchy during coronation ceremonies. Ruby is a symbol of good fortune, wisdom, and health. Many believe it has a strong healing power for those who wears it.
Rubies are a nine on the Mohs Hardness Scale, making them durable and suitable for everyday wear. Like any gemstone, when storing jewelry with rubies in it make sure it is stored separately to avoid it being scratched. To clean jewelry with rubies use warm water and a mild soap.
Whether you're looking for ruby jewelry to celebrate someone's birthday, the birth of a child, or as an anniversary gift, we have plenty of options in store for you!