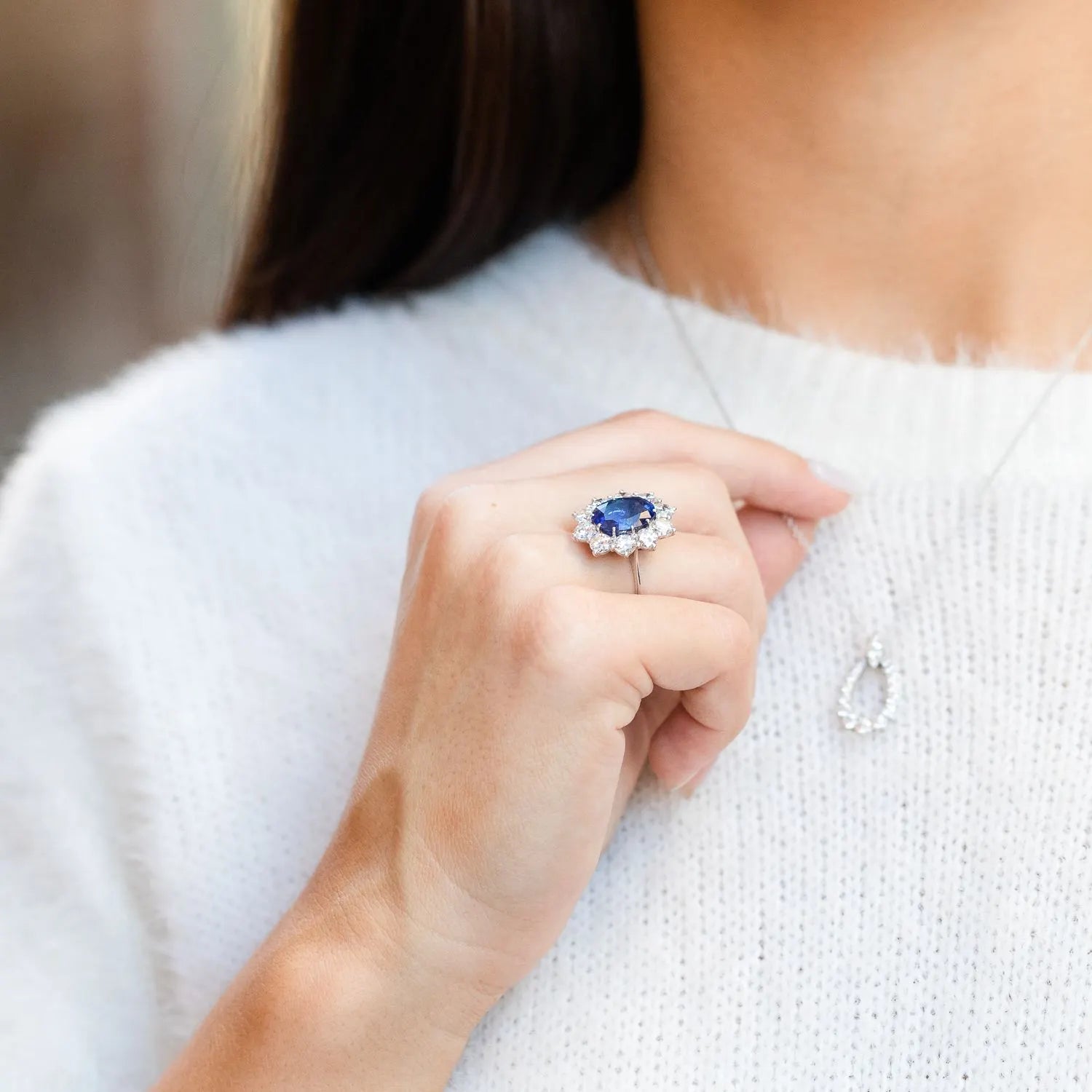 The birthstone for September is the beautiful Sapphire, a popular gemstone that has been sought after for centuries. While the sapphire is most widely known for its deep blue hue, this gemstone can actually vary in color – from deep blue to a greenish blue and even yellow and pink. The only color they do not come in is red! Want to know more about the September birthstone? Let's dive in to learn more about the meaning, history & facts to know about this beautiful gemstone.
Sapphire comes from the Greek term "Sapheiros," Sapphire has been highly sought after for centuries by everyone from royalty to clergy. This gemstone first gained popularity around the Middle Ages. Greeks wore the gemstone for guidance, Hindus wore it during worship, and Christians wore it for protection. Many believed that sapphire symbolized trust, sincerity, and nobility. Sapphire was originally discovered in in Kashmir in the late 1800s when a landslide exposed an area of large blue crystals. Other areas that have been the source of sapphires include Sri Lanka, Australia, Cambodia, and Thailand. So how do these gemstones from all over the world get their color? Iron and titanium are responsible for the sapphire's blue color. The more iron, the darker the blue color of the sapphire. Chromium is responsible for the other colors of sapphires, like pink, yellow, and purple. Another reason the sapphire is so popular is because it is a really durable gemstone and great for everyday wear. It scores a 9 out of 10 on the Mohs hardness scale. It is third to the diamond and moissanite.
It's no wonder that sapphire is so popular among royalty, like Kate Middleton, and the everyday folk, too! It's a beautiful gemstone with great durability and beautiful hues. If you have a birthday in September, are celebrating 5 or 45 years of marriage, or have a child born in the month of September, come visit our stores to find the perfect Sapphire piece today!