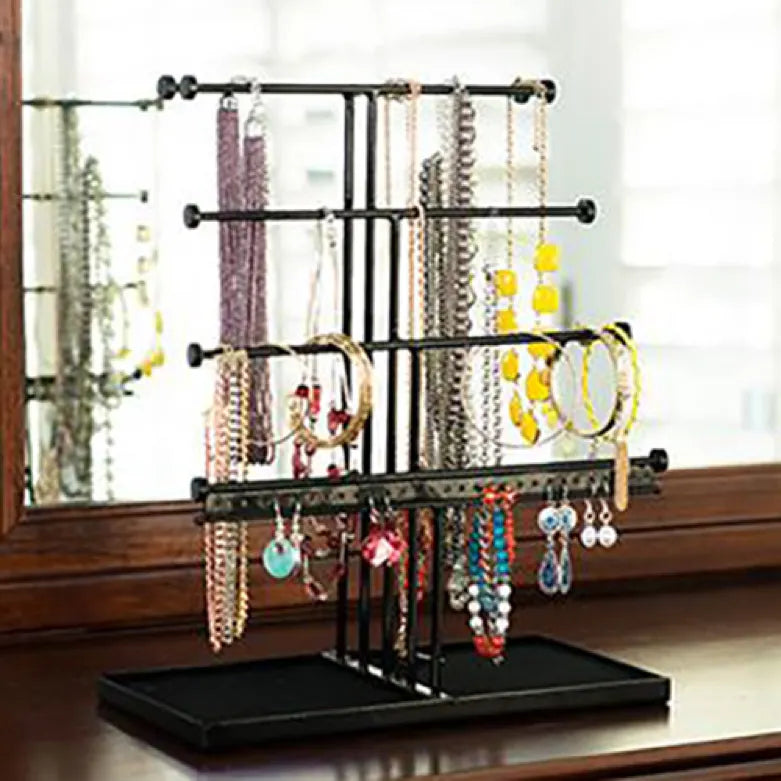 Keeping your jewelry organized…is exactly what you meant to do a few months ago. Organization isn't everybody's strong point, but keeping your jewelry organized is going to save you a lot of time, and probably a few headaches.
An organized jewelry box protects your jewelry, and it will also help you enjoy more of your favorite pieces. After all, you can't wear what you can't find!
Here are some tips that will help you get organized and start a routine that works for you, so you never have to go on a long hunt for the "other" earring in a set!
Sort it Out. Go through all of your jewelry and put them together according to type and occasion. If you find some that need to be repaired or cleaned, set them aside.
Clean and Repair. You can clean your own jewelry with some DIY ideas you'll find on our blog. You'll also learn how to prevent tarnish and keep your jewelry looking new. If anything needs to be repaired, take it to a trusted professional.
Choose an Organizer. There are many ways to keep your jewelry organized. Pick the one that you know you'll get into the habit of using and one that keeps your room looking chic. Below are a few organizing options:
Countertop: To keep your jewelry easily accessible, you can use stackable jewelry boxes or organizers. Look for trays that have inserts to keep jewelry separated. Once you find a place for each item, organize the stackable boxes to put the jewelry you wear the most on top.
Drawers: Modular organizers let you customize a solution that fits your jewelry. Expandable trays can be sized to fit your drawers and make the most of the space.
Wall: If you have a small place you can use a hanging jewelry organizer that goes on a closet door or hangs from the closet rod. Jewelry hanging from the wall can double as art when it's hanging on a series of hooks or a rack.
With just a little time finding a place for your jewelry, you can easily keep everything clean and safe from damage. Organized jewelry is jewelry that's easy to find so you can enjoy wearing more of it!