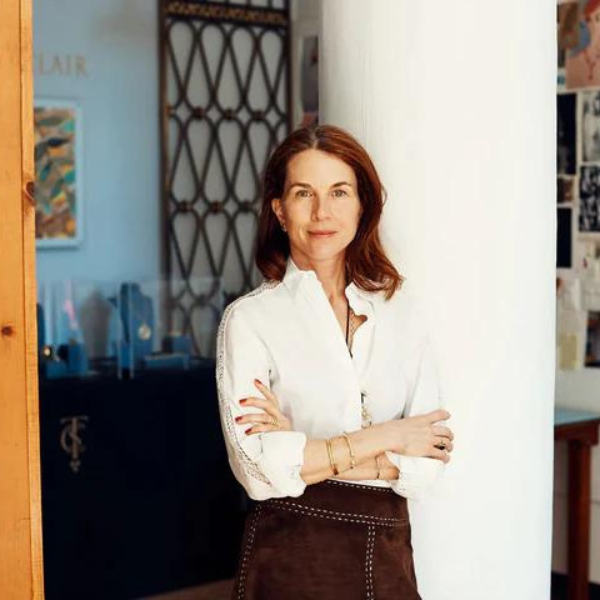 We are excited to welcome a new line of jewelry to Shreve & Co. San Francisco: Temple St. Clair! Temple St. Clair founded her company in Florence, Italy in 1986 after receiving a B.A. in Italian Studies from Smith College and an M.A. in Italian Renaissance Literature from Middlebury College. 1986 was also a big year for Temple when hers became the first fine jewelry line represented and carried by Barneys New York.
Her keen study of Renaissance and medieval jewelry is what motivates her creations, but it was one particular event that lit her creative spark. While studying in Italy, Temple's mother gave her an antique coin that she wanted set in gold for a necklace. "I found a goldsmith in Florence and went in—it's basically like I crossed into the middle-ages or something. I crossed into the world of these goldsmiths and became really enraptured in the history of gold, the global history of jewelry, and I've been in it ever since."
In Temple St. Clair's jewelry designs, are inspirations from nature, art, music, and mythology. She feels strongly that there is a story in each piece of jewelry, and every design has echoes of history within. Her early work mirrored early Greek and Roman jewelry designs, and each is still made by the Florence goldsmiths descended by generations of artisans. "I'm still learning to be a jewelry designer," St. Clair says, "but I am a storyteller."  
These stories have served her well. In 2016, she won the GEM Award for Jewelry Design, the industry's most prestigious award. Her collections are now sold throughout North America, Europe, and Japan. Temple's High Jewelry collection celebrates a connoisseur level of gemstones with one-of-a-kind pieces born out of her ongoing quest for the rarest stones in the world. These stones include Lightening Ridge Australian Black Opal, electric blue Brazilian Paraiba Tourmaline, fiery African Tsavorite, and her iconic Royal Blue Moonstone.
We are thrilled to welcome Temple St. Clair's creations to Shreve & Co. San Francisco. Here are some of our favorite pieces:
Triple Drop Diamond Earrings
These 18-karat yellow gold triple drop earrings have 56 full cut, star set diamonds weighing approximately 0.79 total carats.
Gold Necklace
This 18-karat gold necklace is 32" in length and has 6.6mm oval links and a lobster clasp.
Busy Bee Ring
Temple St. Clair's unique design skills created this 18-karat yellow gold rest bee ring with 12 full cut diamonds weighing approximately 0.95 total carats.