Celebrate the Past - Our Top 5 Estate Cocktail Rings for Fall
There's so much to look forward to this time of year - breezy weather, colorful scarves and an excuse to drink any hot beverage on the menu (even if it still feels like summer for the first few weeks). And now? Our top 5 estate cocktail rings to wear to every gathering this Fall. We promise these pieces are even better than a extra hot pumpkin spiced latte.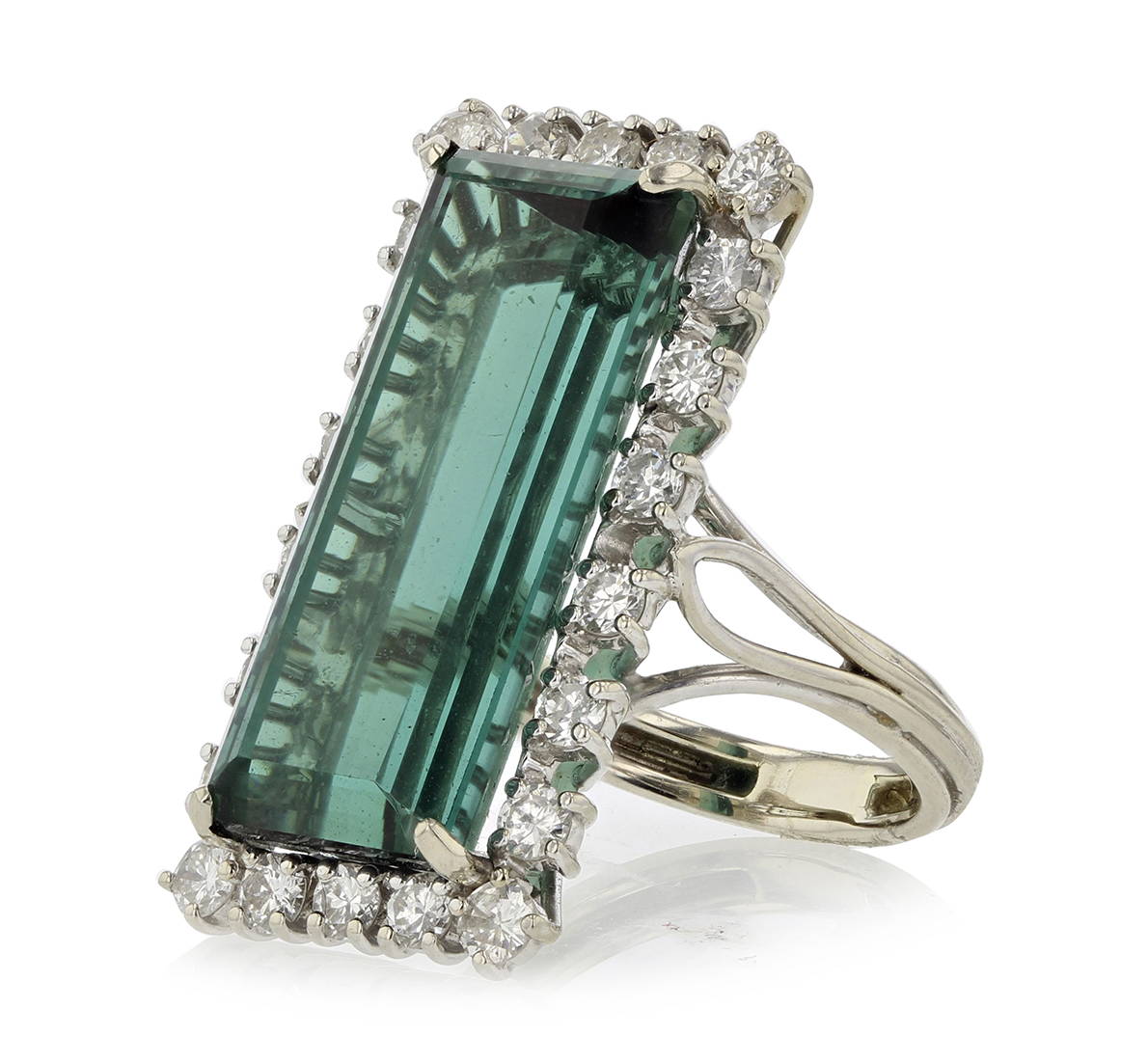 Pick #1 - Tourmaline and Diamond Ring
There is no other way to describe this ring than with the word "breathtaking". With the center green tourmaline stone weighing almost 18 carats, this ring is a great way to add something special to an otherwise simple outfit. While the center stone is beautiful alone, it's radiance is intensified by a halo of 22 full cut diamonds weighing 1.30 carats in total. The rectangle shape of the tourmaline is also great way to elongate your finger, and in our opinion, that is always a plus.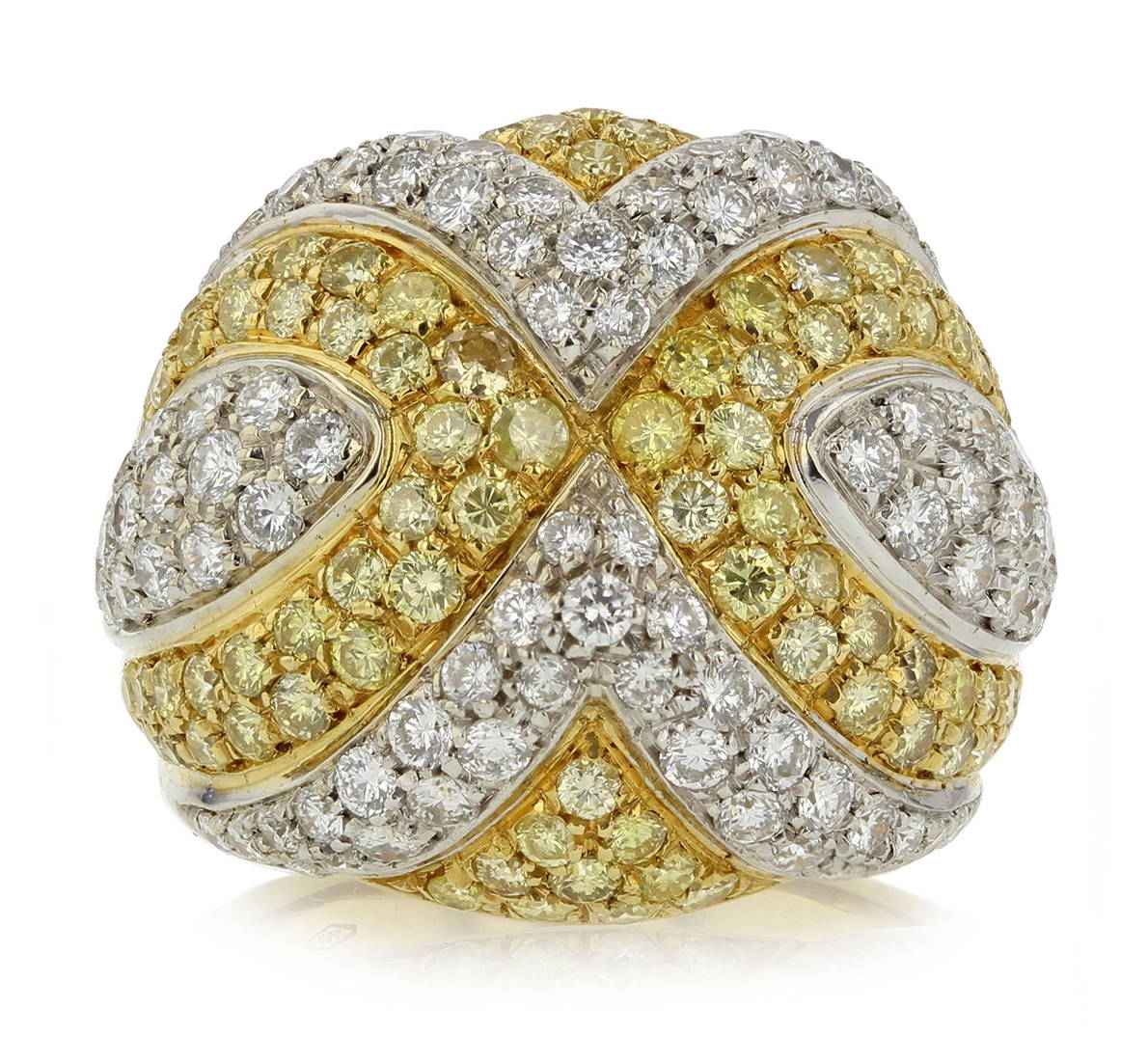 Pick #2 - Yellow and White Diamond Dome Ring
When we first acquired this ring, the yellow diamonds remind us of leaves changing color across the peninsula - but that doesn't mean you can only adorn it in the Fall. The white diamonds contrast nicely with the yellow diamonds and make this ring stand out from across the any room, any time of the year. This piece is made with two and a half carats set in yellow gold making it a great value for the price.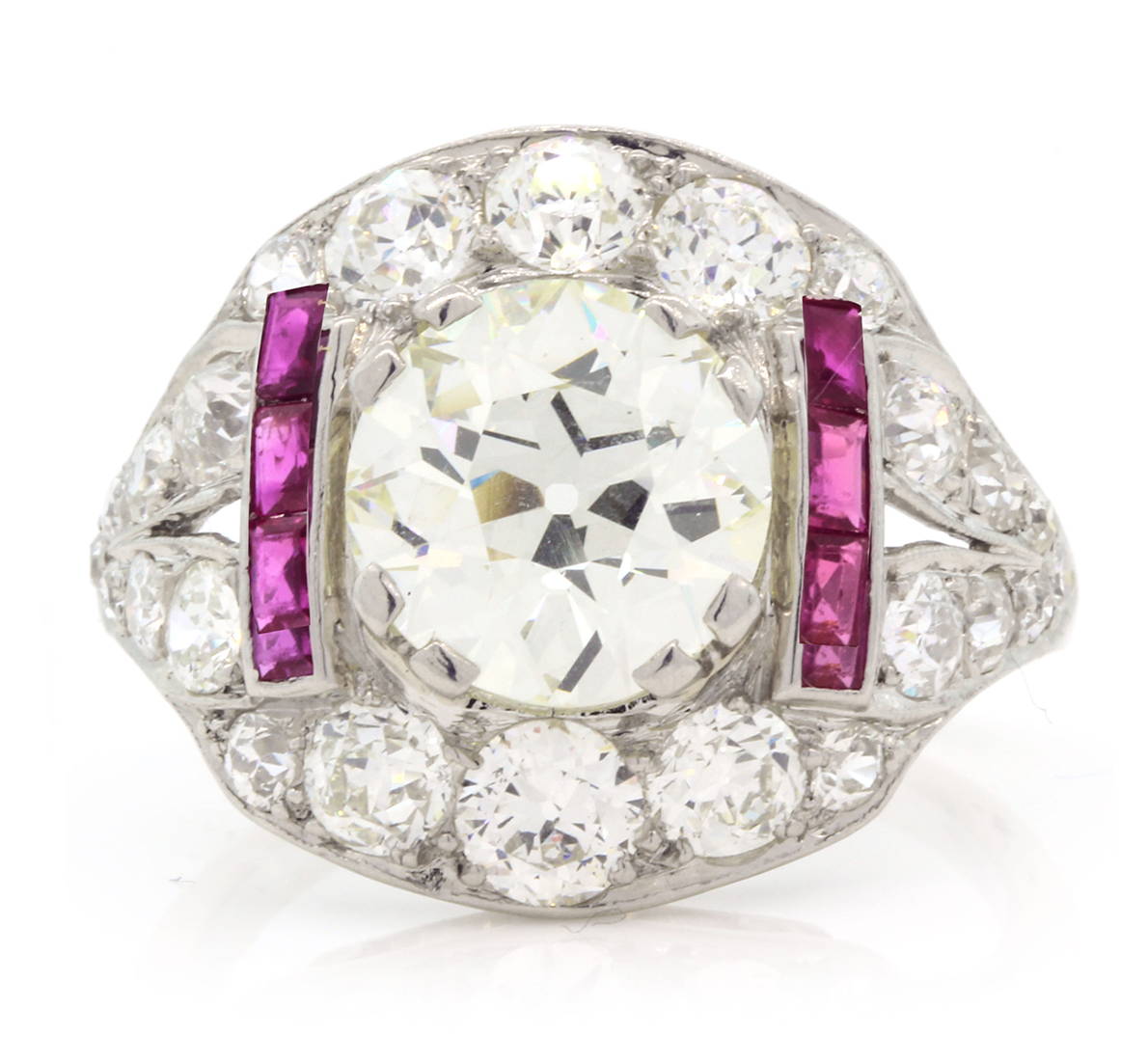 Pick #3 - Art Deco Diamond and Ruby Ring
If you are fond of unique geometric pieces, this ring certainly makes the cut. It is from the Art Deco period, which was known for bold, linear designs as well as the use of platinum. For a few years after the Art Deco period, platinum was rarely used in jewelry as it was declared a strategic metal by the US government so pieces from this period are a great find. This ring features an old European cut diamond weighing over three carats, 34 old European cut diamonds weighing over 2 carats and 6 caliber rubies weighing 0.80 carats (giving it that little pop of color).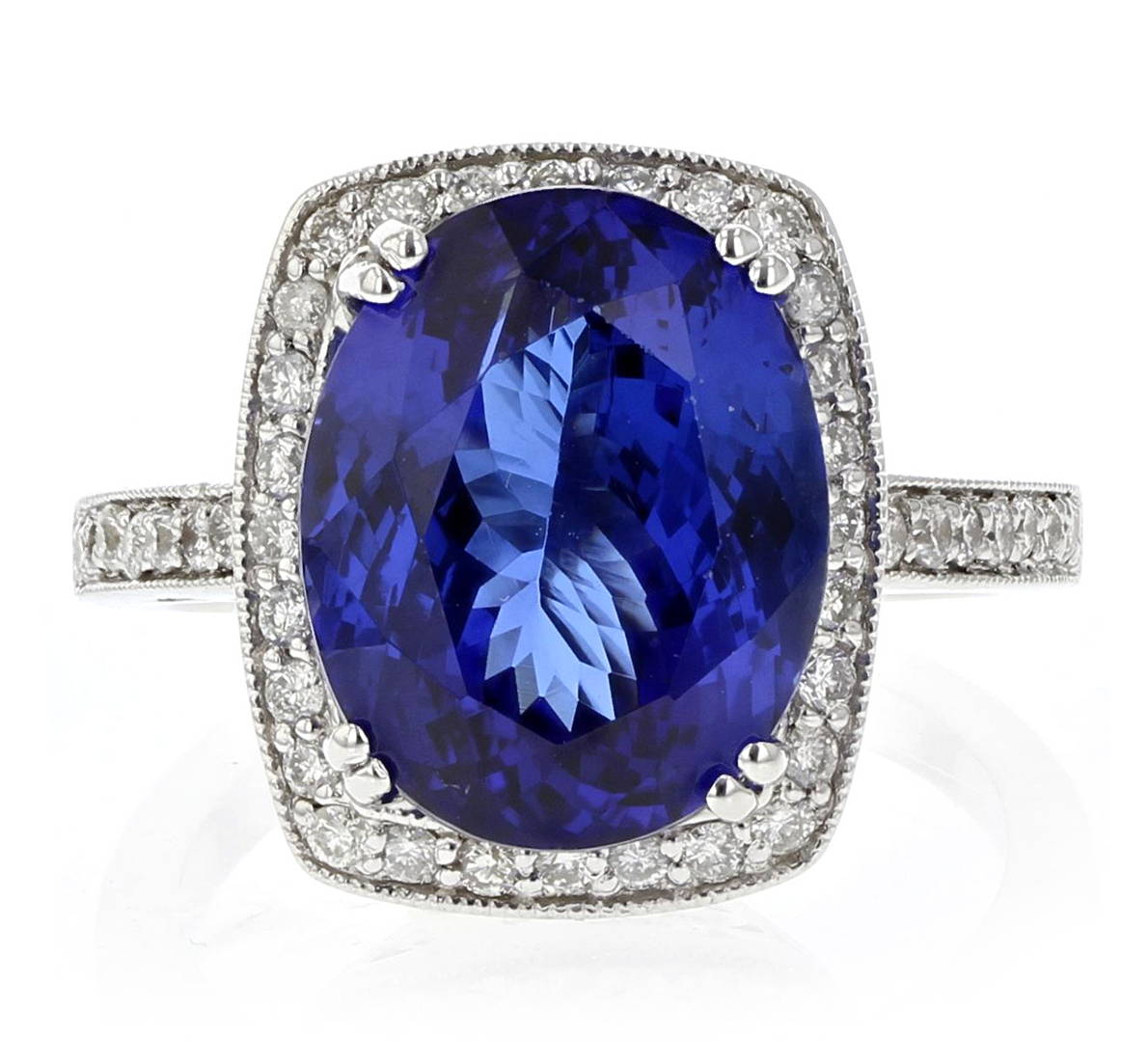 Pick #4 - Tanzanite and Diamond Ring
Today, we see rings accented by milgrain details everywhere - but that trend actually originated in the beginning of the 20th century. Like our last pick, it's from from the Art Deco era and a rare find. This ring features a center Tanzanite stone weighing 7.78 carats and is accented by 41 diamonds weighing 0.41 carats in total.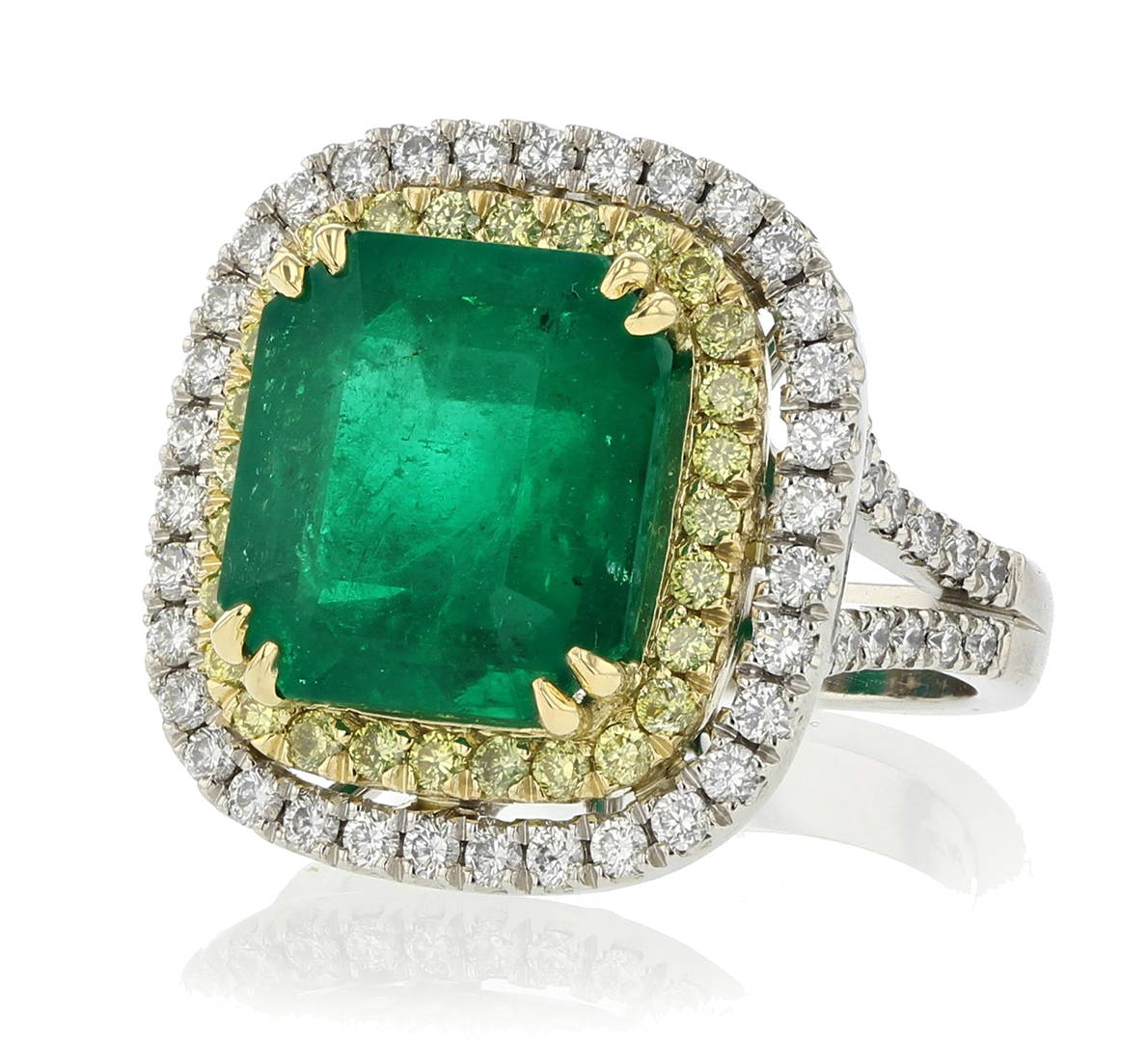 Pick #5 - Emerald and Diamond Ring
Our final estate cocktail ring pick is a classic with a twist. This cocktail ring is guaranteed to strike up a conversation with friends and family as it features a single Columbian emerald weighing 6.71 carats. The center stone is set in platinum and accented by 28 full cut fancy intense yellow diamonds weighing 0.43 total carats and 58 full cut diamonds weighing a total of 0.766 carats.
While these rings are certainly a few of our favorite pieces, we have an extensive estate collection available at both our San Francisco and Palo Alto locations. Be sure to stop by and try a few on - these pieces will not only complete your outfit but show off your unique style too.