Don't Miss This: Our Annual Estate Event in San Francisco
From Thursday, March 2nd through Saturday, March 4th, Shreve & Co will present an extraordinary collection of fine estate jewelry at our San Francisco location.
As part of the event, we will have an increased stock of Victorian and Modern pieces along with signed jewelry from the finest designers and jewelry houses in the world.
Attendees will be able to meet our new estate manager, Peter Hernandez, who brings 36 years of fine jewelry and estate experience to the company. He has worked with some of the finest and rarest jewelry in the world and is exceedingly knowledgable, with an eye for the exceptional.
What better way to jump into the world of second hand than to hear a piece's story right from the man that sourced it. Peter has worked hard to assemble the best collection possible, all in one location and with variety at every price point.
A Sneak Peek of Our Collection
Even though Peter asked us to to keep the collection a secret until the day of the event, we couldn't help but show you a sneak peek.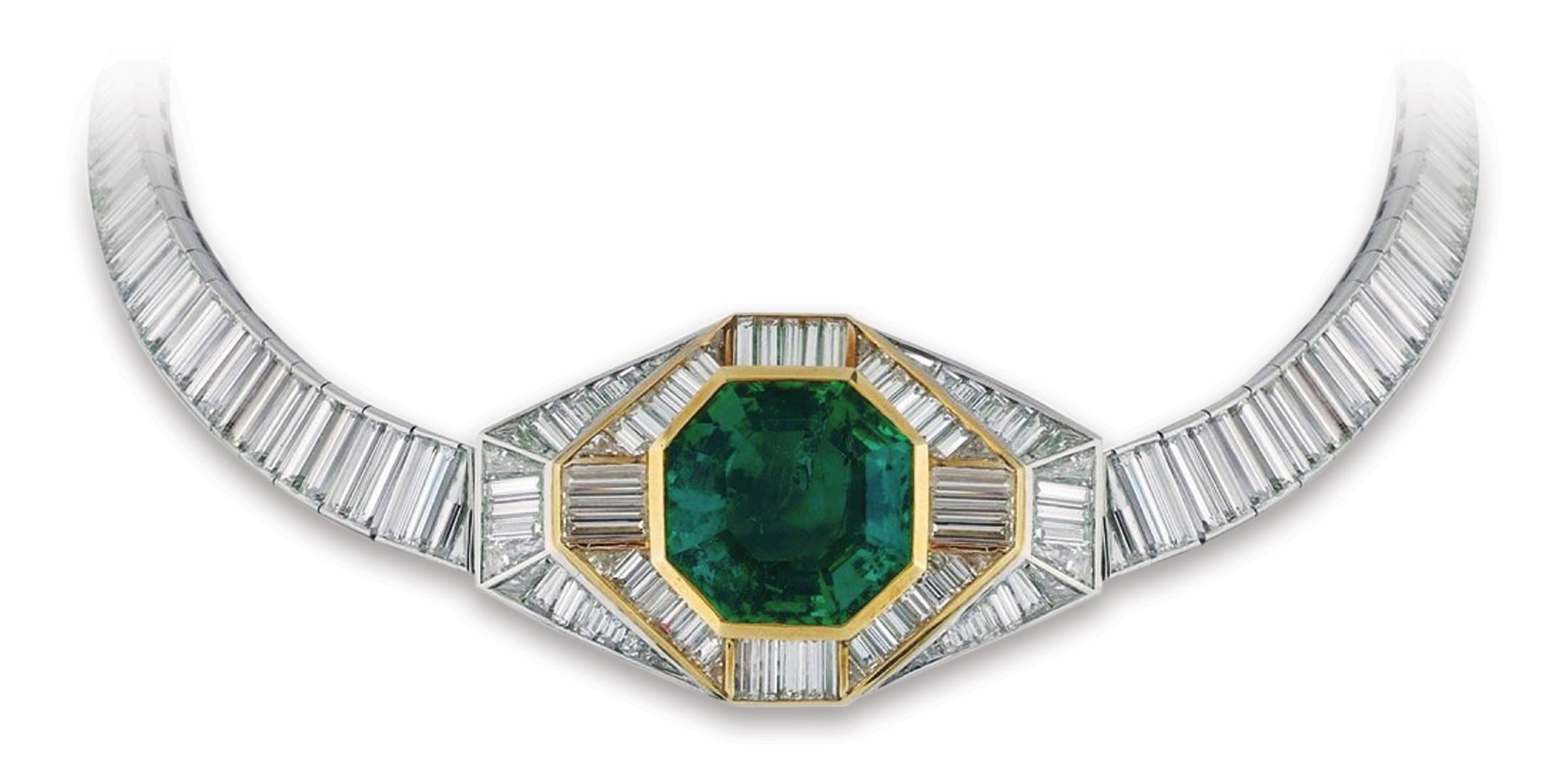 Owned by one of the most beautiful and highly acclaimed actresses of her time, Catherine Deneuve, this spectacular signed and numbered Cartier necklace features a magnificent Columbian octagonal cut emerald weighing twenty six and a half carats in total.
Made in the early 1980's, this necklace also highlights over sixty carats of brilliant diamonds set in platinum and 18k yellow gold. This piece even has the original Cartier appraisal, dated February 9th, 1985.