Finding the Perfect Wedding Band: Why Furrer-Jacot Jewelry is Made for More Than a Lifetime
Your marriage will be the culmination of all the marriages that came before. Grandparents who love to the end. Parents who molded your values and taught you what it means to be a couple. Ancestors you never met who began the traditions you follow today.
Getting married is never a one generation thing. It will reverberate across time, borders, and languages. The rings that will band you together must be made for more than a lifetime.
Once upon a Switzerland time, Jean Jacques Arbenz founded the company that would become Furrer-Jacot. At no point did he put a quill to paper and declare his jewelry would last multiple generations. He did not envision them being handed down from family to family. He certainly never imagined it being discussed on "the internet."
What Jean Jacques Arbenz did declare was that each piece of jewelry would be individually produced in Schaffhausen – a Swiss city synonymous with craftsmanship. Jewelry would only be made from platinum, gold, and palladium. Each craftsman would know his stuff. Each bit of equipment was met with ridged Swiss standards.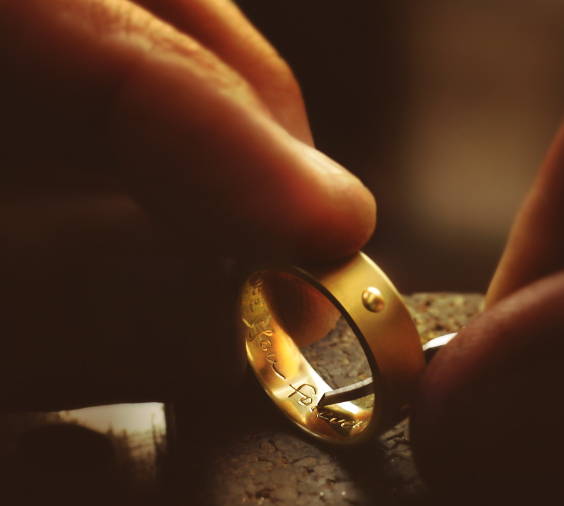 When Fritz Furrer came along, the company was close to turning 100 years old. There was not question of the kind of work that was being done. But, it was the added ingredient of Lucienne Jacot that turned technical quality into creative beauty.
Fritz and Lucienne were more than business partners. They shared a special love for the artistic, and soon would become life partners. Their union demonstrated to the world by simple combination of their initials. A trade mark that is now a part of every Furrer-Jacot jewelry made. An emblem that, not so subtly, is built around a circle. A ring. The shape that shows a bond with no beginning or end.
The logo, rich in symbolism, is also fortified in commitment. It says to its owner that there is a company behind the jewelry that has made a promise to you. The materials will be pure. The tools used to hand create the jewelry are of the highest grade. The people crafting the jewelry are of the highest talents.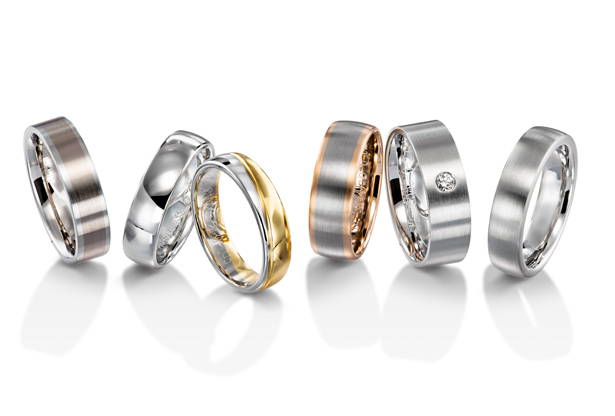 You put all of that together, and you have jewelry worthy of your own eternal bond. It will be there without flaw as long as your love is together on Earth. It is designed to become an heirloom that will remain in your family through generations.
We can speak about the comparatively "quaint" days of Jean Jacques Arbenz, or the creative spark that brought together Fritz and Lucienne in life and in business… but, what matters most to Furrer-Jacot are a set of standards that ensure jewelry will last beyond a lifetime.
See the Craftsmanship for Yourself
Join us for our wedding band event in San Francisco from April 21st – 23rd where we will have expanded collections from Furrer Jacot, Harry Kotlar, JB Starand Suna Bros and others at 20% off.*
*Brand exclusions may apply. Discount only available for this two-day event only.