Women today are rediscovering pearls. Like many fashions, pearls have gone through different phases. The elegance of the upper class in the 1920s. A new look with Jackie Kennedy in the 1960s. A status symbol in the 1980s. Today, pearls are found in the office and in cocktail parties. They are worn casually and with formal wear. They are no longer your grandmother's fashion.
With different lusters, colors, and lengths of pearls available, you can rock pearls just about any time. Here are 5 ways to wear pearls for any occasion.
The office – A single strand of white pearls will suffice. No need to overdo it. A single strand of pearls looks both professional and classy.
Everyday wear – A two-strand pearl necklace works for a more dressed-down look. It's a quick and easy way to add a hint of glamour to sneakers, jeans, a dress, or a jacket.
Formal events – Matching a multi-strand pearl necklace with a solid colored gown is exactly what it takes to get that "wow" factor the next fancy night out.
With accessories – Because pearls are so distinctive, they don't always pair well with contrasting items. Your best choices are a pearl bracelet, stud, or tear-drop earrings, diamonds, and gold jewelry.
Right length – A classic strand is wonderfully versatile. You can play around with different lengths to fit your body style and occasion. It's one of the main reasons pearls are making such a big comeback.
Some of our favorite pearl styles.
Marco Bicego – Africa Gemstone and Pearl Lariat
Inspired by the tribal jewelry and the soft dunes of the Sahara, this necklace is hand engraved by the Italian artisans of Marco Bicego. It features 18-karat yellow gold, gemstones, and pearls that will add a dynamic pop of color to your wardrobe.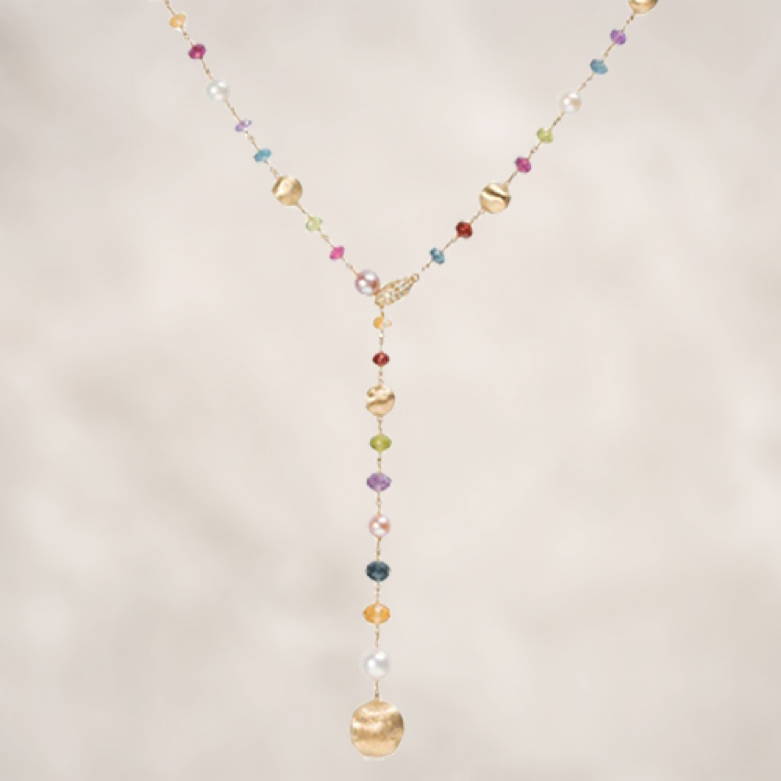 Penny Preville – Pearl Link Bracelet
This is one of our favorites because it's simple yet elegant. Available in 18-karat yellow, white, or rose gold, it's a 7-inch hanging freshwater pearl bracelet with 9mm round pearls.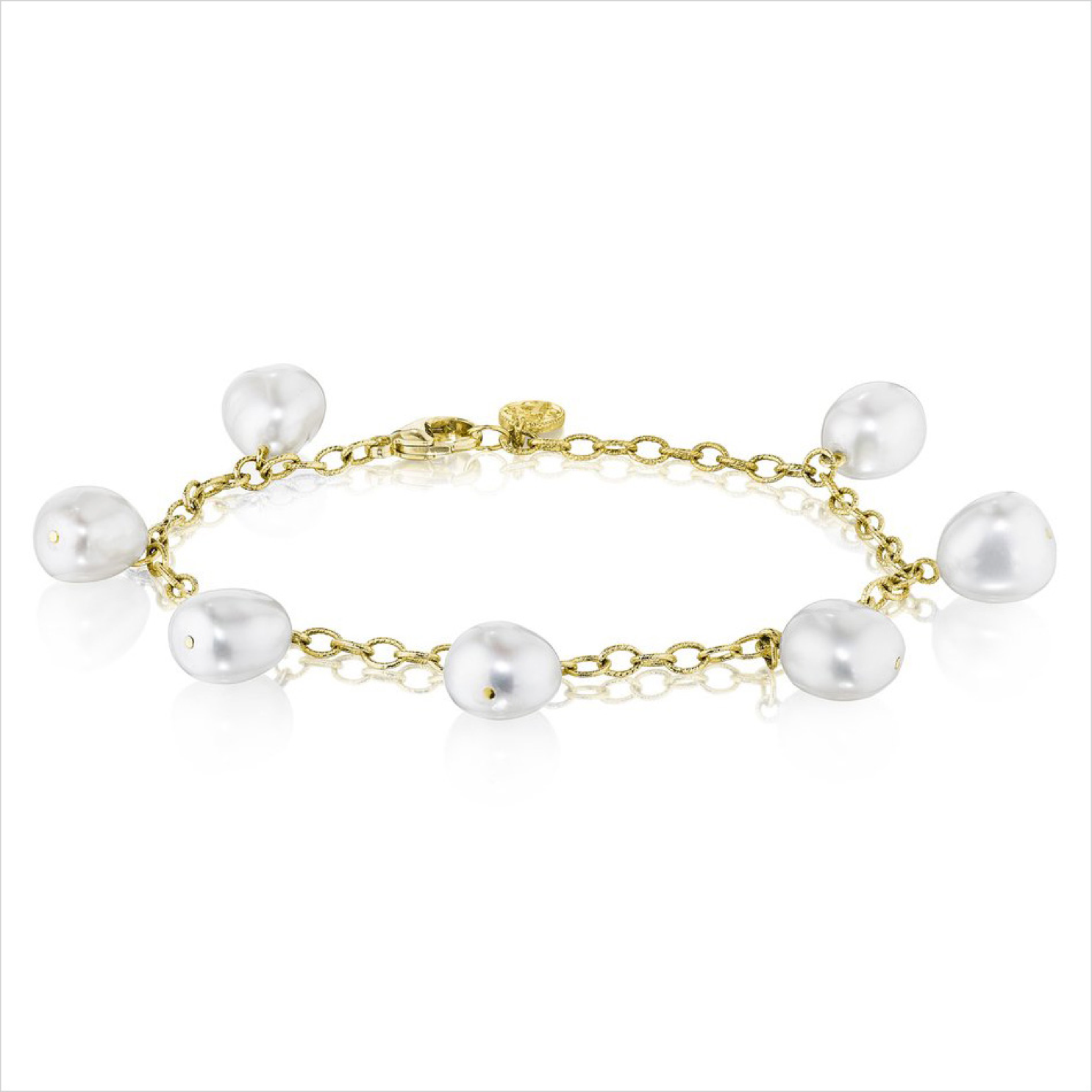 Mikimoto - Akoya Cultured Pearl and Diamond Drop Earrings
These delicate 3mm Akoya cultured pearls are set in 18-karat white gold along with diamonds totaling 0.20-carat weight. They're the perfect complement to any outfit and can be worn just about anywhere.