Generational Collaboration - Custom Designed Jewelry for You Created In-Person by The Sloane Rangers
"Jewelry is meant to be worn and enjoyed." That simple philosophy of Francis and Charlotte Gadibois is why "The Sloane Rangers" will be making another in-person appearance to custom design something that is uniquely you. "Everyone always walks into stores and says, 'Oh my, I don't need anymore jewelry, I have loads at home that just sits in my jewelry box!' And our response to that is, 'why don't you wear it?'"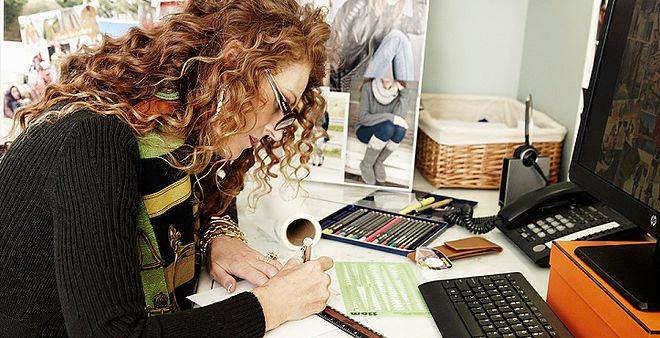 If there's one thing Francis and her daughter Charlotte love to do, it's make jewelry people love to wear. At an upcoming special event in Palo Alto, these two will sit down with you and show you how can turn something old and gaudy, into a new piece you'll love to wear.
You'll sit with mother-daughter duo and they'll get to know your style and tastes. The designers will rework and create something new right before your eyes. The goal is to make something you're going to love wearing everyday!
The whole process works like this:
1. Bring in your old pieces you no longer wear.
2. Meet Francis and Charlotte and watch their artistic instincts come to life.
3. Once you approve the drawing, you'll have a brand-new piece in about 8 to 10 weeks.
Just watching the creative process in action is well worth it. Teamwork of a duo who are just as much artistic partners as they are mother and daughter.
Your chance to meet the Sloan Rangers is February 9th at Shreve & Co. in Palo Alto.
Jewelry is meant to be worn and enjoyed, and you're going to love what they create just for you!