How to Design Your Own Engagement Ring
Custom designing an engagement ring has become the thing to do. It allows for individuality and lets you give her a ring that is legitimately like no other. It's a way to combine all the styles she has seen (and loves!), and make it into one great piece. It's also a way to redesign a family heirloom leaving tradition in place, while adding your own personal stamp.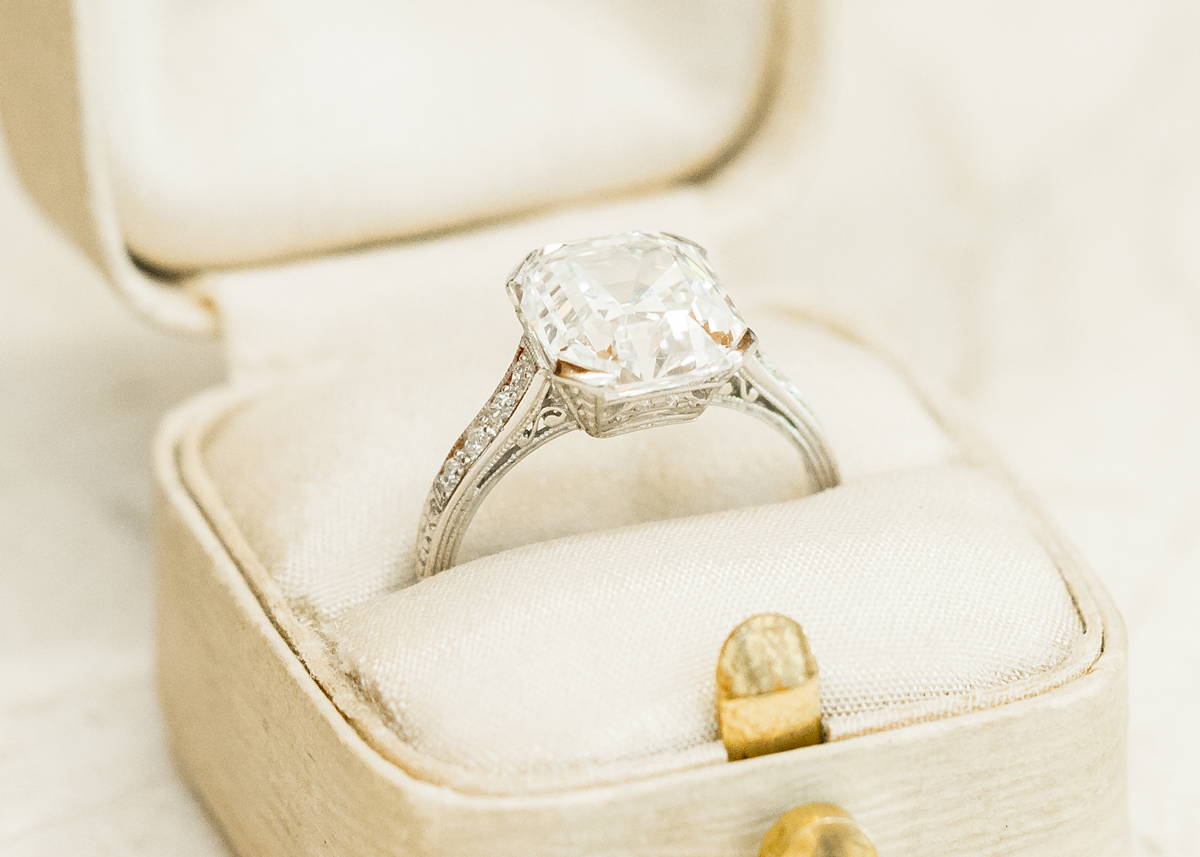 The good news is, it's not that hard. There are a couple other steps involved, so let's take them one at a time:
Step 1: Choose a Diamond.
The diamond is the star of the ring. It's the first thing that people notice, and the part that makes people "ooh" and "ahh." The most important thing you can do is look at the diamond in person. See how it catches the light, and how it catches your eye. A well-cut diamond will be the one that flashes like a beacon from across the room. They may tell you about color and carat weight, but don't let that distract you. The cut is the key to making it amazing. Being able to make this choice up front is one of the biggest benefits to customizing.
Step 2: Select or Design the Setting
This is where artistry and craftsmanship combine. Look at other ring designs and get some ideas in your mind. Collect different and unique ring styles on a Pinterest board, and tell us the details you like about each one. You can even scribble a rough design on a cocktail napkin and we'll take it from there. You can be as general or specific as you want, and our staff can help guide you. There are also hundreds of choices for settings, from the traditional prongs to the ever-popular pave. If you get confused, we'll help you narrow it down.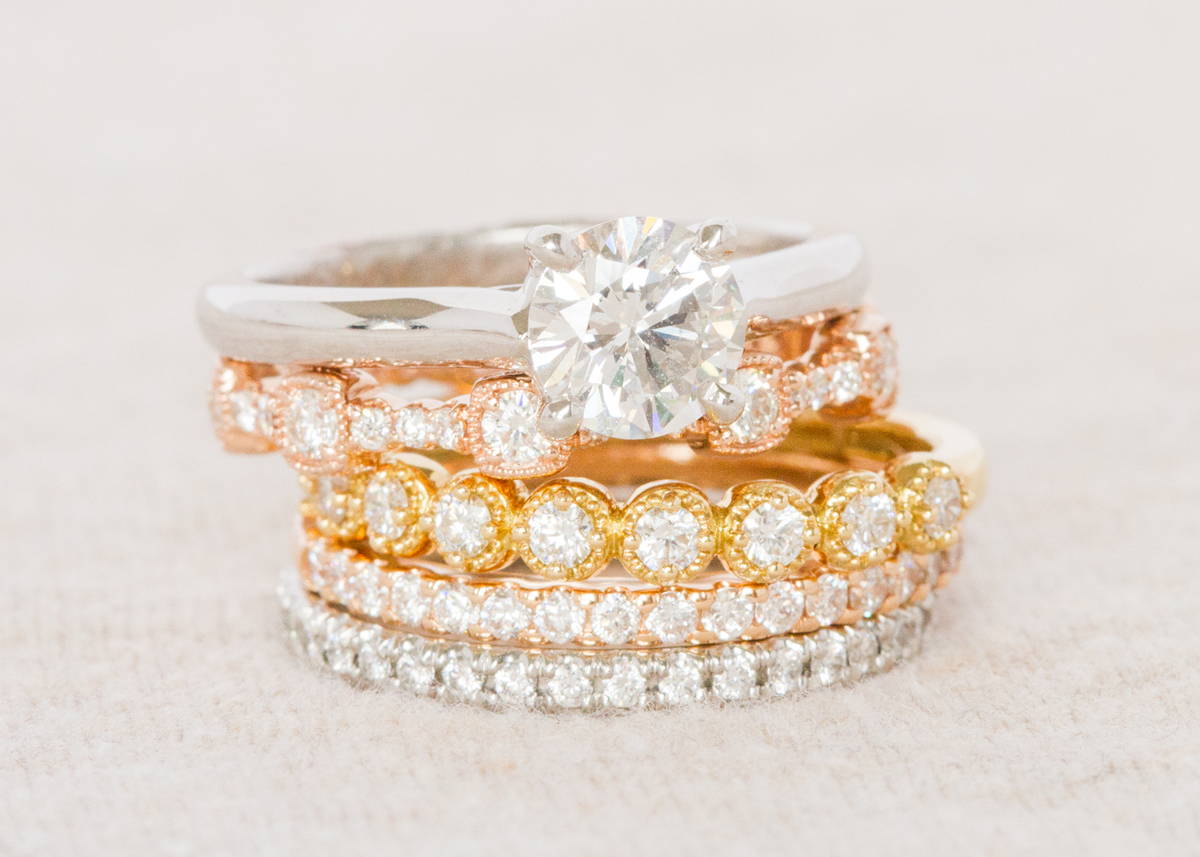 Step 3: Select the Material
The four metals you want to consider are white gold, yellow gold, rose gold, and platinum. White gold and platinum tend to be the most popular if you're looking for that impressive shine. Because of their color, they throw more white light to the diamond and make it appear that much more dazzling. Yellow gold is the most traditional color and does a great job of letting the diamond stand on its own. The big trend right now is rose gold. Rose gold, as the name implies, has a pinkish shade to it and is quite feminine. Don't be fooled by the word "trend." Rose gold has been around for many, many years, so it will be just as gorgeous 40 years from now as it is today.
Want to learn more about Rose Gold? Check out our post, "Why Is Everyone Wearing Rose Gold NOW". If you are interested in learning more about Platinum and White Gold, you can also read out post, "From Platinum to White Gold and Back to Platinum".
Bonus Tip: Get Her Ring Size.
Yes, you can resize a ring, but it's always better to get it right the first time around. You can send her in to shop around for a birthday or holiday and we can make sure to get it when she arrives. You can also measure the inside of one of her existing rings or even trace it on a a piece of paper!
That's it. Three easy steps to making a custom engagement ring. Start looking at styles, or visit any of our locations and we'll help you narrow it down to something you'll both love.