How to Design Your Own Wedding Band
Almost right is never right. You won't love a wedding band when it's just "almost right." So, we let you design your own. Designing a wedding band is quite easy, and you don't need any artistic skills at all. You just need an idea in your head, or a scribble on a napkin. Here's how it works in four easy steps.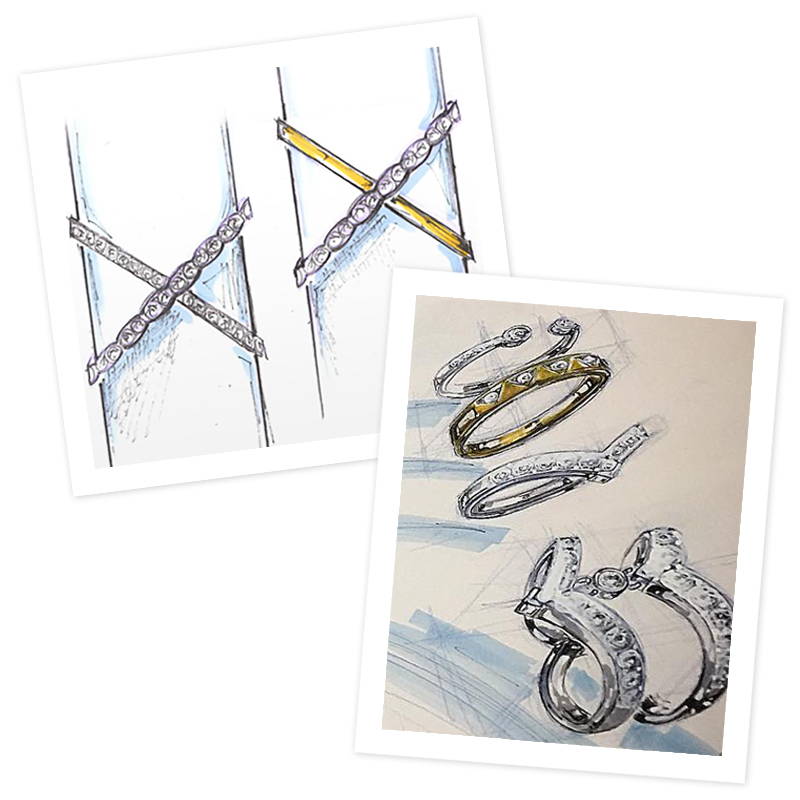 Bring in Your Inspiration.
This is as simple as bringing in pictures from magazines or your Pinterest board. You can make a rough sketch on a piece of paper. You can point to two different rings you like, and how you'd like to see them merged. Just give us as many details as you can – the more the better.
Make Your Selections.
This is where you get to choose the type and color of the metal, the shape and cut of your gemstones, and other design details.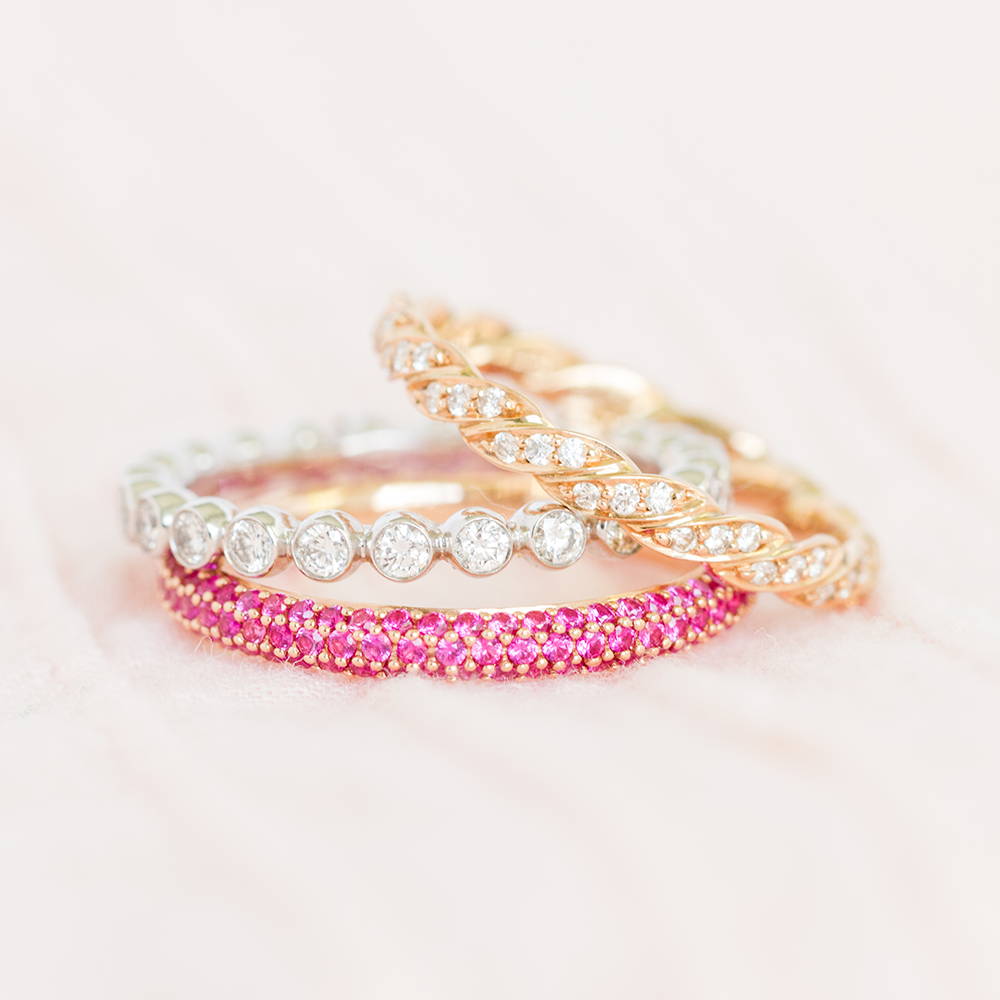 We Design the Ring.
Next, our team of goldsmiths, artists, and jewelry designers go to work to bring your creation to life. Depending on the type of design, we will make a detailed wax model or design it on a computer. We'll ask that you leave your engagement ring with us, so we can be sure to match your new ring for perfect fit. Our expert jewelers then create the real thing, set your diamonds and gemstones, and hand polish it to perfection.
Pick it Up and Go Get Married!
The entire design and build process can take between 6 and 8 weeks, depending on the complexity of your design. When it's done, your own masterpiece will be the ring you will love for life.
Designing your own ring means you will have a piece of jewelry that is as unique as your love for each other. There won't be anything like it in the world, and you'll smile every time you see it. Visit either of our locations and talk to our team of experts, and you'll see how easy it is to make your perfect creation.