How to Pick the Perfect Gift... Every Time
When it comes to gift giving, you're a champ. Your pals marvel at your ability to always come up with a winner. It's a constant game of "can you top this?" Always paying close attention to what sparkles her eyes. Listening for her subtle hints. You're good at it… but, you never know how many more rabbits you can pull out of your hat.
OK. This is where it gets fun for everybody. We love helping make wish lists. Your wife will love having a personal jeweler. All you have to do is bring her by for a day of browsing.
At Shreve & Co., we have developed a pretty good knack for picking up people's personal style. We start this mini-adventure for her with a glass of champagne. Then little by little, display by display, our staff gets to know her style. It really works well if brings along some friends. They can pick out something; she can try it on, and get immediate feedback.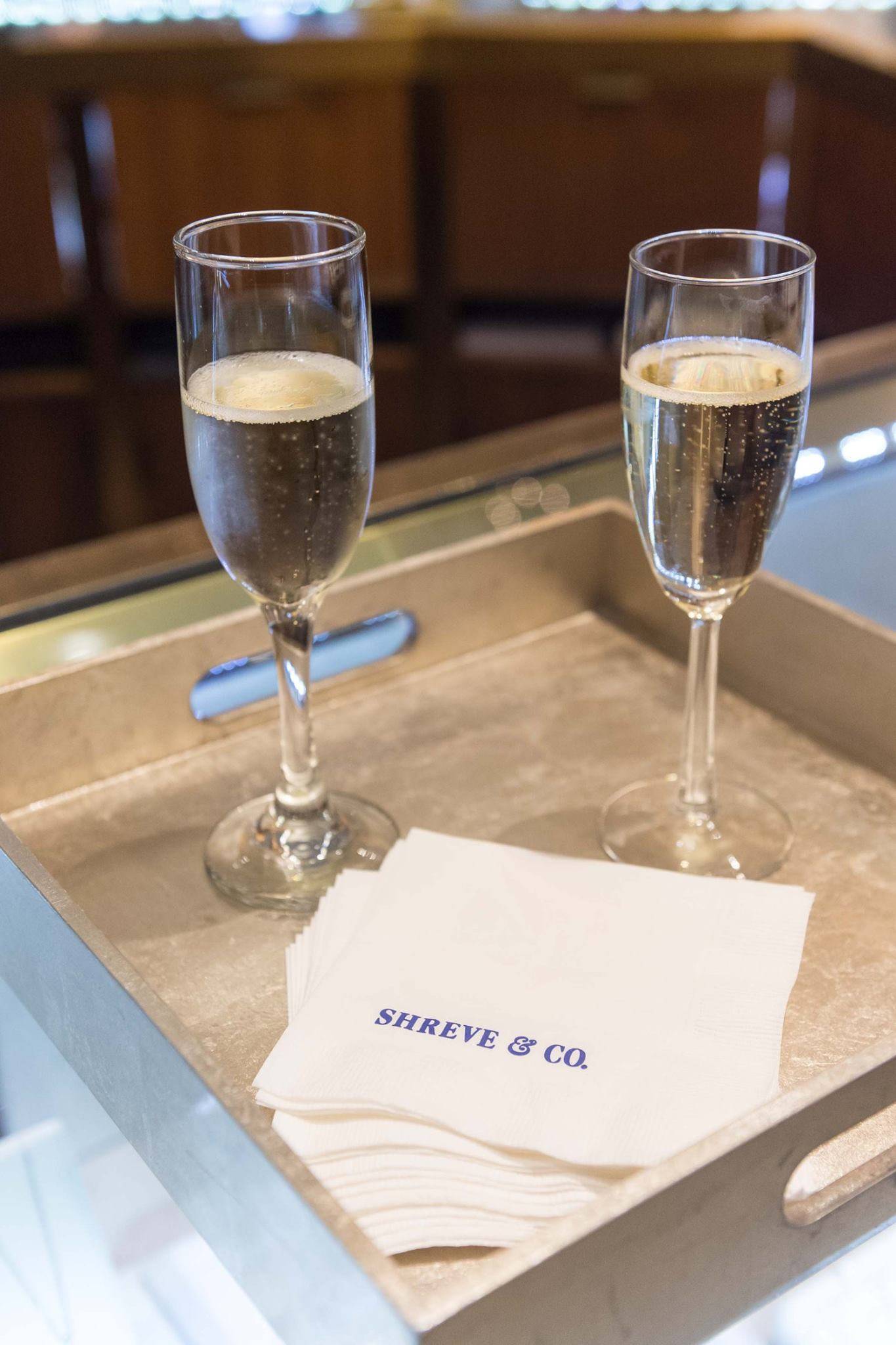 Here's what's great about this: First, it's fun. Nobody is being asked to buy anything, and nobody feels any pressure. It's a couple hours of playing dress-up for grown-ups. Second, it's building a near-foolproof way for you to pick out a fantastic gift. It's like knowing her favorite restaurant… and having somebody else telling you what she wants to order.
Start counting the different reasons you buy her gifts. Birthday, Anniversary, Christmas, and the all-important "just because." That's just scratching the surface. What we will do for you is help you stay five steps ahead of her so you always pick out something that fits her (ever changing) style.
Since we're talking about everything from major anniversaries to the random "I love you" gift, your new associate will be ready to show you something that will fit your price point. From modest to elegant, once we know her style, we are pretty darn good at helping you find a gift.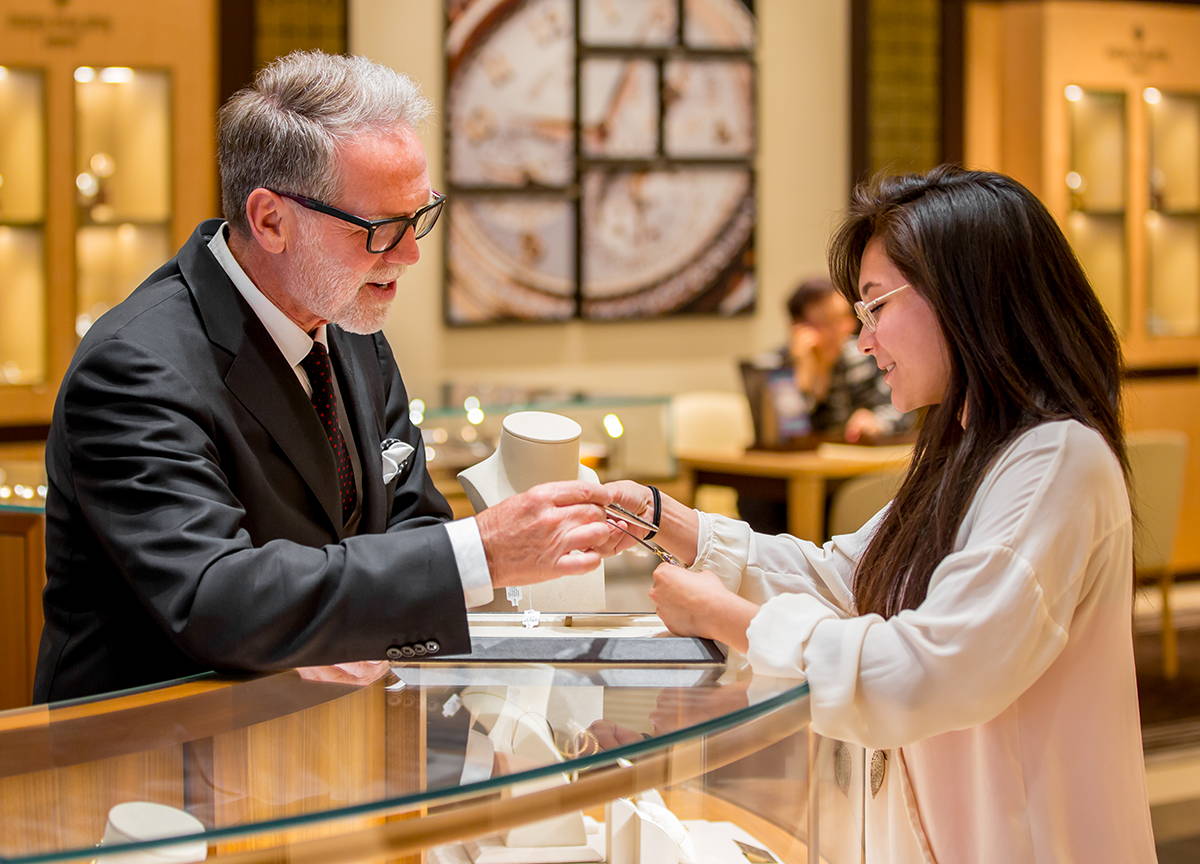 Next step for you: plan the visit. Have her contact a few of her friends, and pick a date. We'll have the champagne chilled and ready to go. When she's done with her day of jewelry browsing, you and her associate will have a list ready to go. From now on, you just have to stop in, tell us your wife's name, and watch what happens.
You'll be presented with some ideal options, and then watch her smile. That's what it's all about, isn't it? Make gift giving simple this season and schedule an appointment with one of our staff now.