How to Refresh Your Engagement Ring (Without Feeling Guilty!)
Your engagement ring is full of emotion, commitment and memories. It's a symbol of the day you and your significant other began your adventure in married life. So, how can one upgrade the most important piece of jewelry they own while maintaining the sentimental value? We can know the answer.
First of all, you're not the first to want to give you ring a little extra something. People's tastes and styles change over time. Sometimes what was in style when you got engaged, doesn't fit today's wardrobe. Sometimes, as the years go on, people find they have a little more income available and can purchase the diamond or setting they had wished for. Stop feeling guilty with our tips below: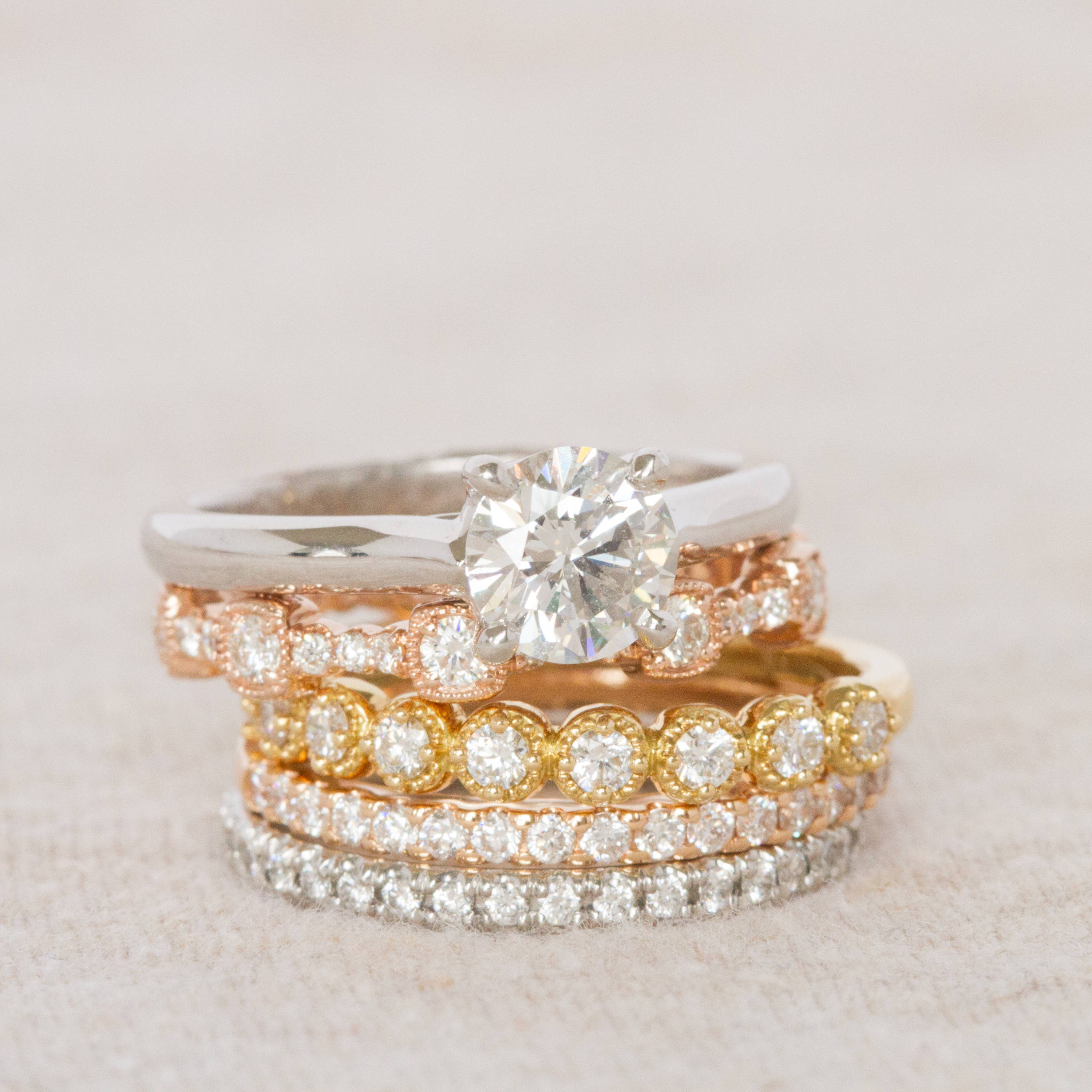 Your Style
There are a lot of options when it comes to upgrading your diamond or ring, so here are some useful tips:
Swap a channel set band for a pave band.
Swap a round stone for a princess cut.
Make your solitaire a three-stone ring with moon shaped gemstones.
Keep the same style and simply upgrade the size of the diamond.
An Appraisal
Before you make any alterations, be sure to have your existing engagement ring and band appraised (learn more about that here). It's necessary to know the estimated value before make any changes to your ring so you can get the most out of it. This will also help you to determine if you want to trade your ring in, or put it on consignment.
Trading a ring in means that that ring will be purchased and resold by the jeweler. You'll get a return a little quicker but you may not get as much for it because the jewelers has to take the risk on whether or not they can sell it. You can also consign the ring. You will need to wait for the ring to sell, but you get to set the price you are comfortable with and hopefully get more in the end. The positive? You can always trade the ring in if it doesn't sell on consignment.
Your Budget
Know your allotted budget before you make any changes to your ring. Carat weight and type of metal used will have the most impact on the price. Our staff can help you work within your budget to achieve the overall look your desire. Many have found that adding a few gemstones around the original center stone is a cost effective way of making a substantial change to a ring at a portion of the cost.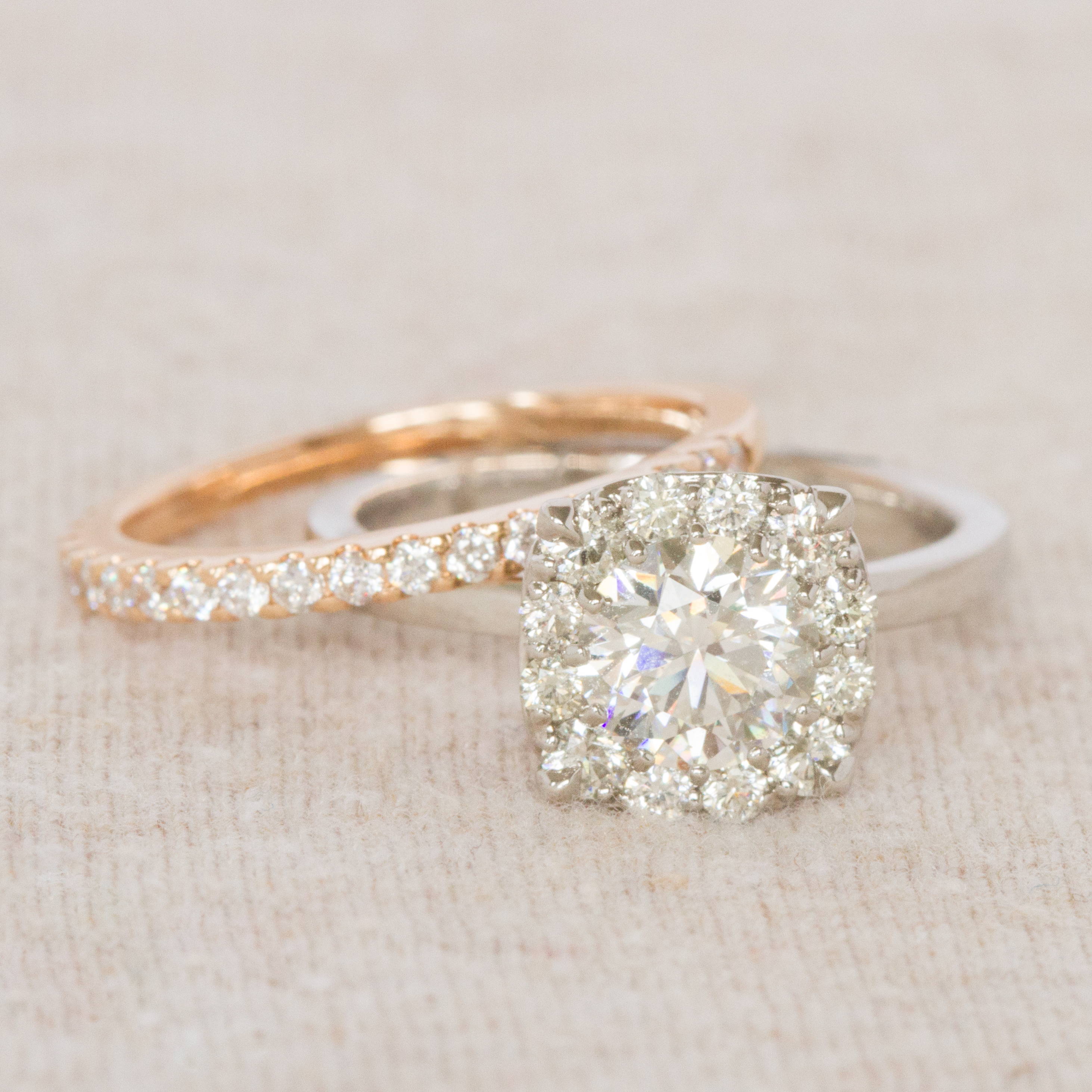 Finding Your Ring
Some people purchase a whole new ring and change the look entirely (no matter what, your ring will also symbolize your commitment). Others choose to maintain the sentimental value by keeping the setting or side stones and upgrading the center stone. You can also add gemstones like colored diamonds, emeralds, rubies, or sapphires to create a pop of variety.
Tell Your Partner
This is also a chance to choose a ring together. Start by walking your significant other through the reason you want to change the ring. Maybe its that your fashion sense or lifestyle has changed and you want a ring to match. Often customers add sentimental stones to acknowledge years together or their children. Whatever you do, always take your time, and be sure your partner knows how much you adore the ring he or she gave you and what it means. In our experience, acknowledging the sentiment can make all the difference!
Upgrading an engagement ring may be something you only do once in your life. We've done it many, many times and are happy to help you find the right ring too.