Keep Mom Modern This Summer with Our 5 Essentials from Sloane Street Jewelry
You're not likely to meet a tighter mother-daughter duo than the Sloane Rangers. Frances Gadbois and her fashion-forward, twenty-something daughter Charlotte have collaborated to create a chic, classic jewelry line – the manifestation of their love for art, and love their family, Sloane Street Jewelry.
We thought of no better way to celebrate Mother's Day weekend than to invite Francis and Charlotte to host an afternoon soiree in our newly renovated San Francisco location. Don't miss the opportunity to meet and greet with the woman taking the jewelry world by storm and get their expert recommendation on what to give mom for Mother's Day.
In case you are in need of a little motivation, we've pulled together a few recommendations from in anticipation of keeping mom stylish all summer long.
Sloane Street Essential #1 – The "Classic" Chain Necklace
Make a statement with this sensational yellow gold chain necklace. What makes this piece essential for summer is it's ability to look effortless with any outfit – from a little white dress to sheer tunic. The transition between ovals, spheres and chain give this piece visual variety while maintaining a classic look that will never go out of style. This piece is long enough to double for a short, sleek look.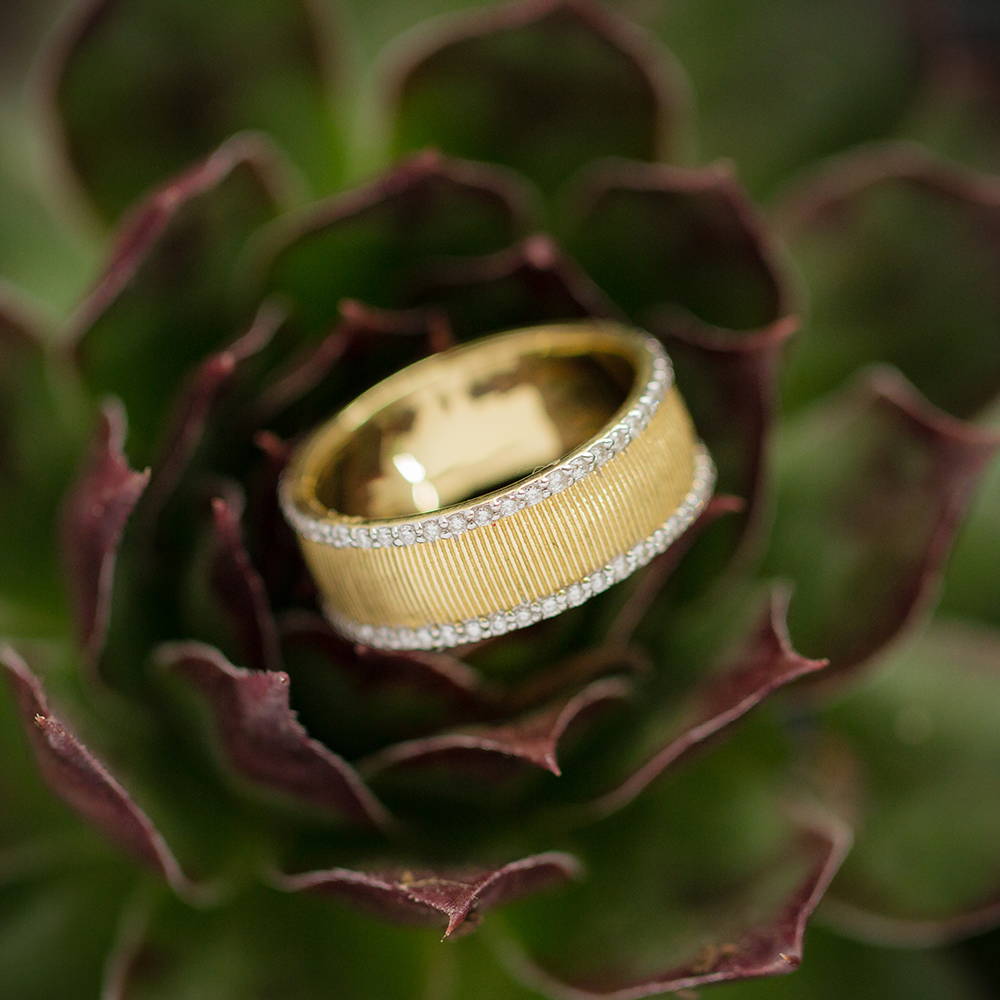 Sloane Street Essential #2 – The Diamond Right Hand Ring
Adorn your right hand with this stunning yellow gold and diamond right hand ring. With it's 94 round diamonds, this piece is perfect for summer nights shimmering under the stars. Did we mention that all the diamonds are G in color and SI in clarity – an incredible value for the price. The etched detail around the band also adds a little texture to your overall look.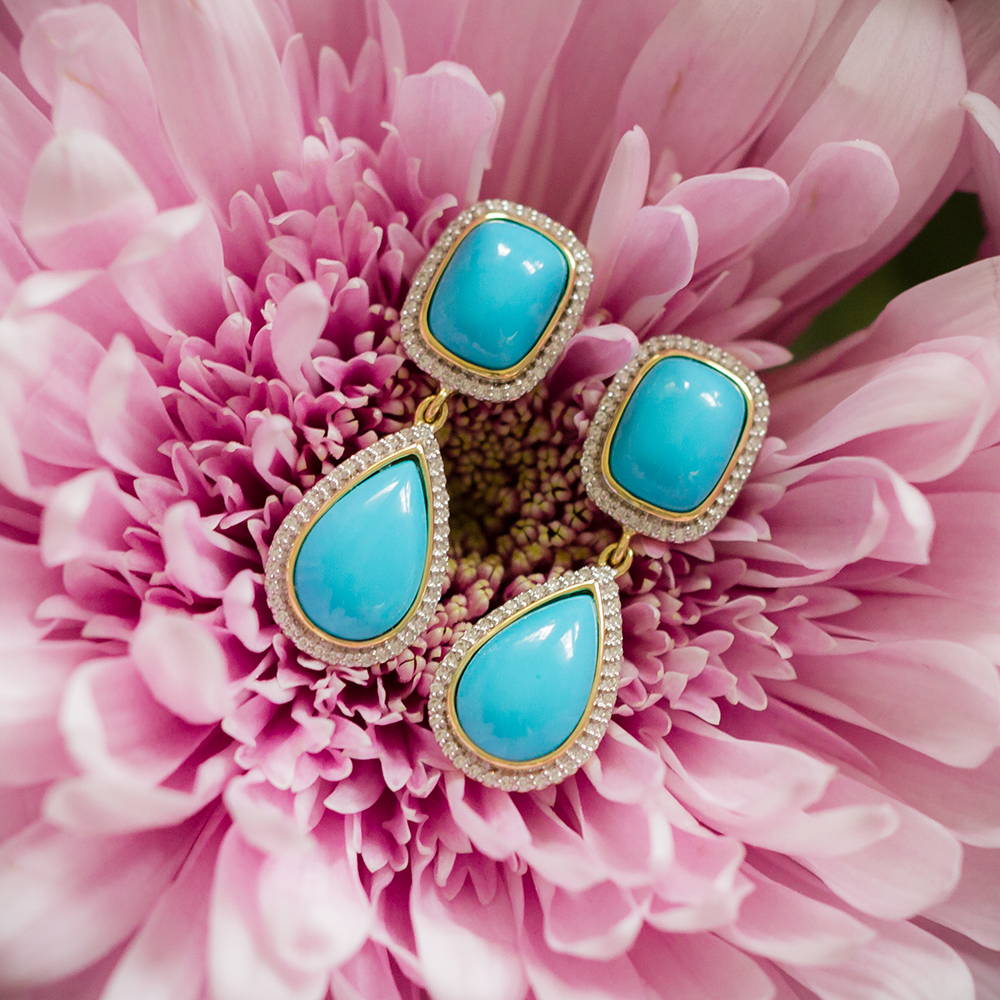 Sloane Street Essential #3 – Aqua Drop Earrings
From their "Spectrum" collection, these drop earrings embody summer with their bright aqua chalcedony gemstones. To keep your look modern, pair these earrings with neutral colors like a white cold shoulder top or a nude sheath dress. These pieces are also accented with round diamonds and etched yellow gold.
Sloane Street Essential #4 – Aqua Braided Ring
The 36 round aqua chalcedony gemstones in this ring are truly reminiscent of ocean hues and will remind you of days on the beach and nights in the cabana even if you're at the office. This ring adds a pop of color to any outfit and easily be worn all day long. If you really want to stand out, pair this ring with the matching drop earrings mentioned above.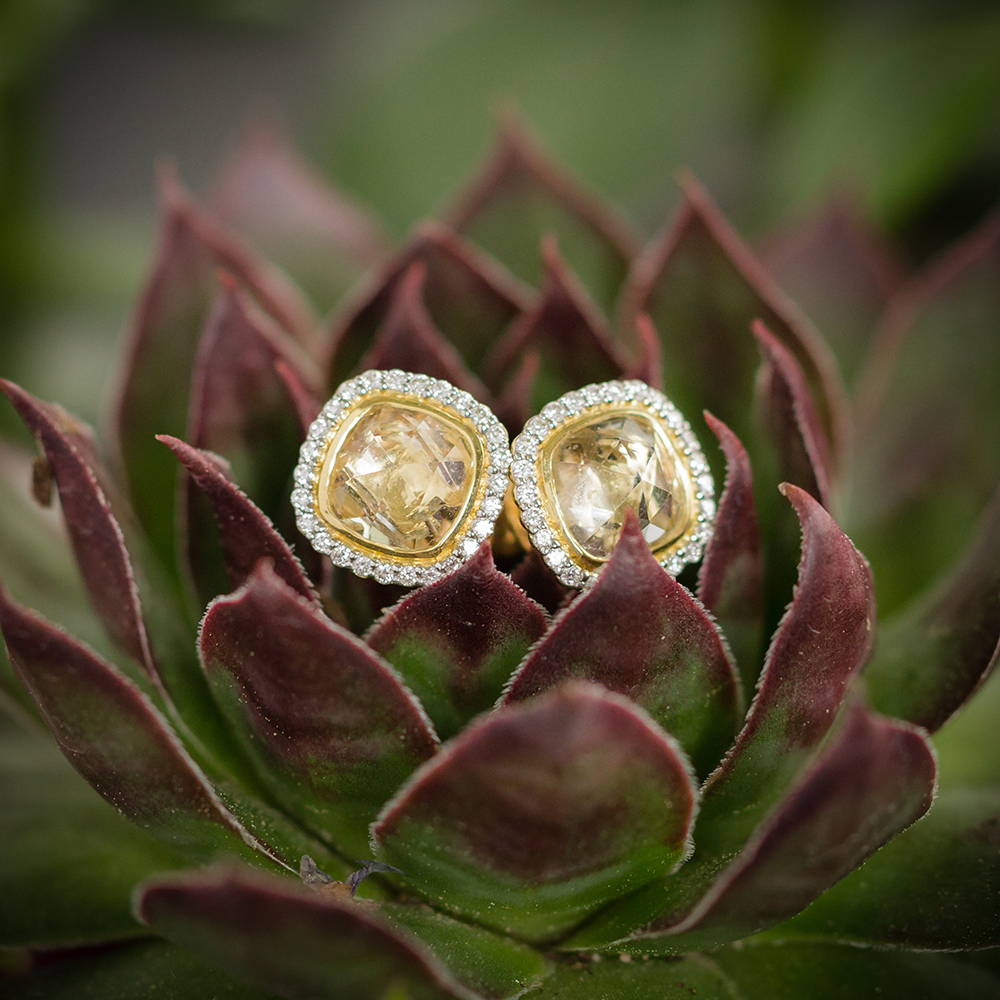 Sloane Street Essential #5 – Topaz Stud Earrings
Last but certainly not least – our favorite topaz stud earrings are inspired by summer but easily worn year round. The large cushion cut center stones with a halo of diamonds make a big statement at a more affordable price than traditional diamond studs. These earrings are also lightweight enough to wear from the office to dinner out and even through a late night of dancing.
Read more about Francis and Charlotte's story in our post Women in Jewelry – The Sloane Rangers.
Join us on Friday, May 12th to experience these pieces and their stories from Francis and Charlotte first hand. Let us know you're coming by RSVP'ing on our Facebook event or sending us a message here.