Titanic isn't really about an ocean liner disaster and Breakfast at Tiffany's has nothing to do with pancakes. Those are two great films that are written around amazing pieces of jewelry. Throughout the decades in Hollywood, jewelry has had starring roles in movies. Sometimes jewelry is symbolic, sometimes it's central to a character, other times it's the subject of grand heist. Today we look at some of the most famous jewels from the big screen, and the stories behind them!
The Moon of Baroda Diamond
In Gentleman Prefer Blondes, Marilyn Monroe is nearly upstaged by the 24.04 carat Moon of Baroda Diamond. It's at the center of her lavish necklace we see as she utters the famous phrase "diamonds are a girl's best friend." While Marilyn made that pear-shaped yellow canary diamond famous in the movies, centuries before it was worn by Empress Maria Theresa of Austria and even adorned the neck of Marie Antoinette. Where is the Moon of Baroda today? This famous jewel now sits in a private collection.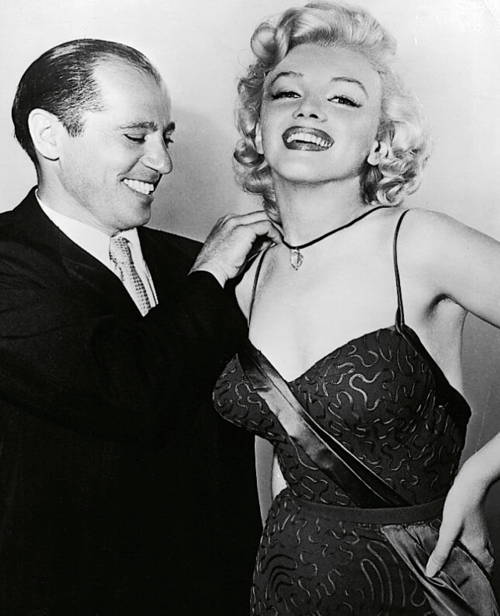 Yellow Diamond Isadora Necklace
The most expensive piece of jewelry ever created for a movie was the stunning 84-carat yellow diamond Isadora Necklace worn by Kate Hudson in How to Lose a Guy in 10 Days. And it's not just the "most expensive" by a little bit...this whopper of a necklace is worth about $5 million! In the movie, Hudson's character "frosted herself" with an assortment of fancy colored diamonds in the climatic ending of a favorite romantic comedy.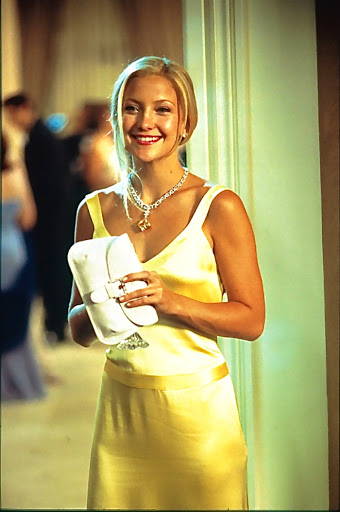 Stefano Canturi Diamond Necklace "Satine"
Did you notice the diamond necklace Nicole Kidman wore in Moulin Rouge? How could you miss it?! It was made of 1,308 diamonds, designed by Australian jeweler Stefano Canturi. His inspiration for "Satine" was the eclectic fashions of France in the 1800s. The Louis XVI style was marked by openwork lace patterns, scrolls, and bodice jewelry. Where Kate Hudson's piece was the most expensive made for the movies, Kidman's necklace is the most valuable. At 134 stunning karats, it wins the top spot in the Guinness Book of World Records.
Breakfast at Tiffany's
No discussion of famous jewels would be complete without recognizing the movie that takes place in one of America's most iconic jewelry stores. Breakfast at Tiffany's and its star Audrey Hepburn, ushered in a huge trend of pearls and diamond tiaras in fashion. Even while the credits are still on screen, Holly Golightly steps out fo a taxi at Tiffany and Company in New York waring her pearl and diamond necklace and black Givenchy dress. There's hardly a scene in the film that doesn't highlight Hepburn and her spectacular jewels.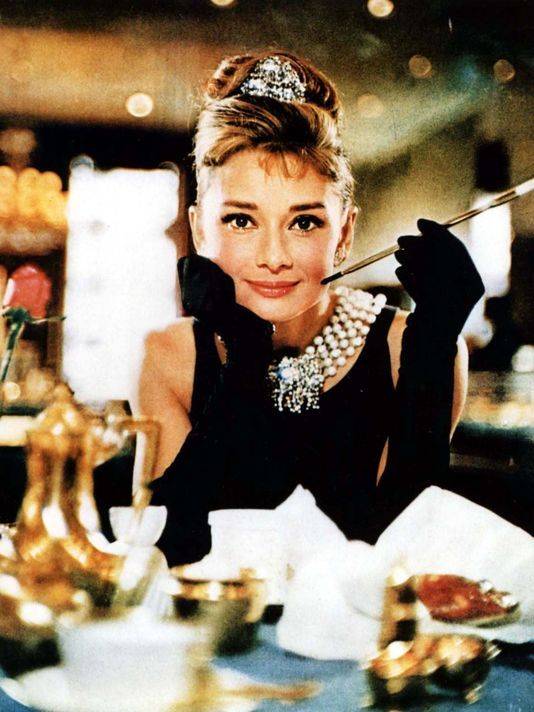 Some love movies for the stories and others go for the celebrities. We happen to love the famous jewels and would love for you to "audition" something that can have a starring role in your life.