Getting engaged is a big deal. But how and where you pop the question can turn a memorable occasion into an epic event. California is full of spectacular spots, and we have out some of the best locations to get engaged. These are in no particular order so pick the one that fits your style and preference.
Baker Beach
Let's start at the spot on the bay where you can see the Golden Gate Bridge from the beginning to end (depending on the fog, of course). Baker Beach stretches a mile below the rugged cliffs of the Presidio's western shoreline. Having the Golden Gate in the background will make for both share-worthy pictures and a memorable moment. Baker Beach has a picnic area with table and grills, or take a hike on the cliffside coastal trail. It's best to avoid sunny weekends when the crowds are large and parking is difficult.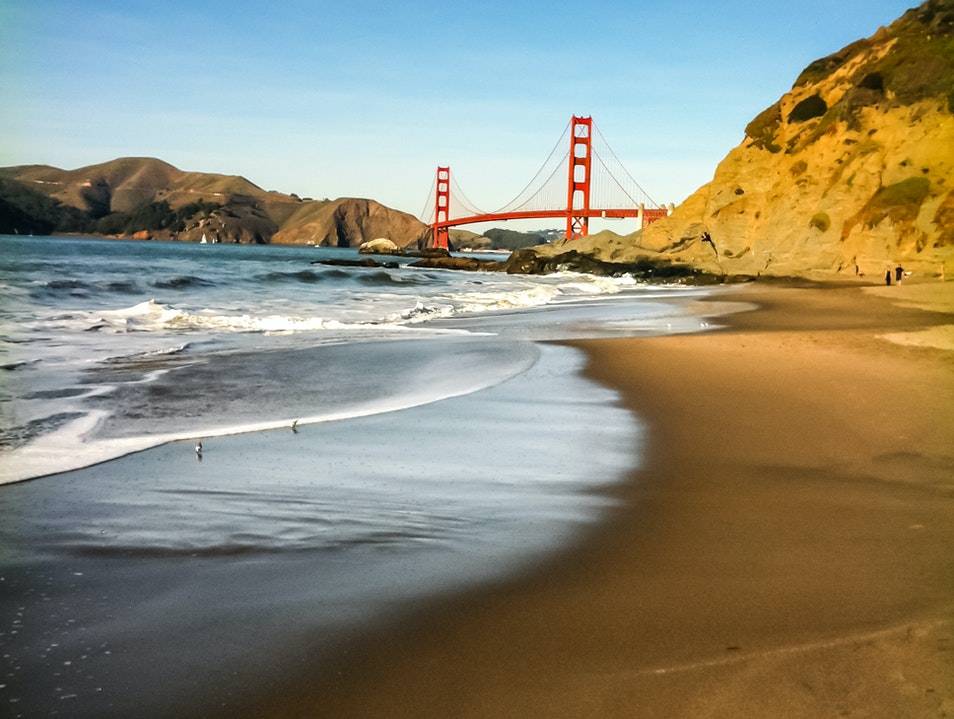 Big Sur
On the western slope of the Sant Lucia Mountains sits Big Sur. The state park boasts goose-bump-inducing views of the Big Sur River Gorge lined with redwoods, sycamores, conifers, and cottonwoods. You can stay the night at the campground, state park lodge, or a handful of boutique hotels. Prime question-popping spots include Bixby Bridge, McWay Falls, Limekiln State Park, Esalen Institute, Point Sur Light Station, Garrapata State Park, Cypress Grove Trail, Andrew Molera State Park, and See Grandmother Pfeiffer. Peak season is from April to October, so to avoid larger crowds (and hotter temps) consider visiting between September and November.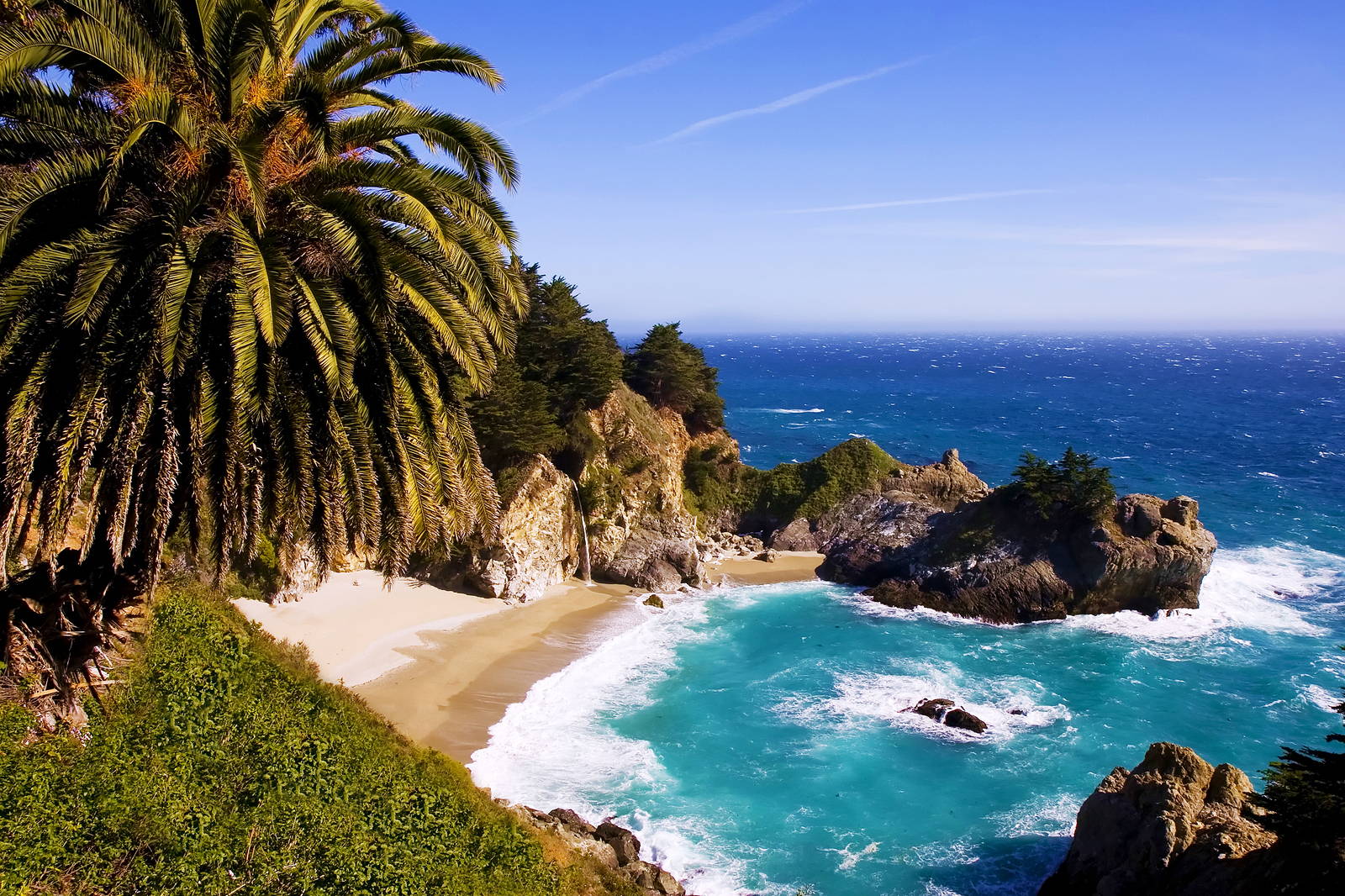 Sunset Cliffs
This 68-acre regional park has stunning ocean views, cliff formations, and hundreds of caves. The park extends 1.5 miles along the Point Loma peninsula in San Diego. The name Sunset Cliffs should tell you all you need to know about picking the perfect time to ask for your partner's hand. Your backdrop will be a golden sky that looks like it's from a painting, while seagulls float above and the waves crash on the sand. A search for "sunset cliffs engagement pictures" will give you endless inspiration.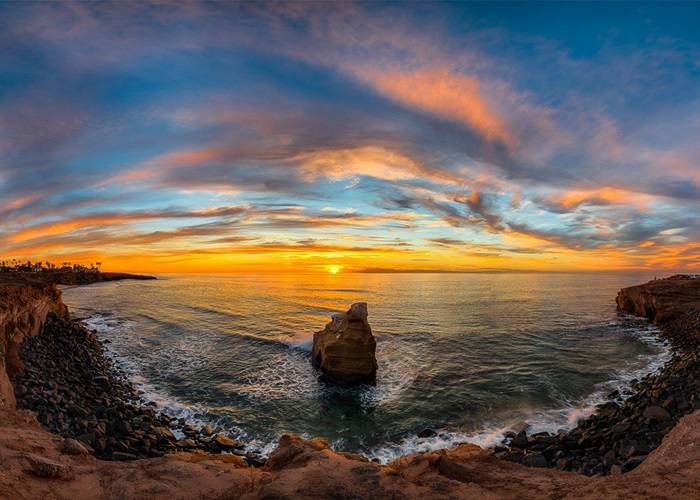 Wine Country
California is known around the world for its award-winning wines. Those looking for the authentic Golden State experience never miss a tour of wine country, and for good reason. It is full of resorts, elegant hotels, Michelin star restaurants, historic architecture, and culture. The number of places to pop the question are almost too many to list, but here some of our favorites:
A Private Balcony Wine Tasting at Domaine Carneros Winery. The private balcony overlooks the vineyards giving you the perfect setting for a proposal.
Auberge su Soleil Picnic Proposal. This is the most iconic luxury property in wine country. Take a romantic stroll through the sculpture garden and end your visit with a picnic and proposal to your loved one.
Castello di Amorosa. Nestled in the mountains of Calistoga it's an authentic 13th-century Italian Tuscan castle and winery. A completely unique and memorable place to propose.
Balloon Ride over Napa Valley. Napa Valley is easily one of the most scenic places in wine country. But you haven't really seen it until you see it from a hot air balloon. What could be more romantic than popping the question floating above the valley?
Yosemite National Park
The prime spot for proposals is in Yosemite Valley. This picturesque spot is a glacial valley in the western Sierra Nevada Mountains, and perfect for the more adventurous couple. You can explore the valley while walking along the creeks and redwoods.
It's hard to pick a wrong spot, but here are a few that are particularly amazing:
Glacier Point. No hiking needed and you get a gorgeous view of Half Dome.
Taft Point. A popular (sometimes crowded) place coveted by photographers for its stunning view. An epic spot for a proposal.
Tioga Road. Take a drive on this road for several spots with amazing scenery. Two of our favorites are Olmstead Lookout or Tenaya Lake.
While there's no bad time to go to Yosemite, you may want to avoid the harsh conditions in the winter. It's amazing year-round, but if you can make it happen in the Fall while the leaves are changing color, you'll have a moment that you'll never forget.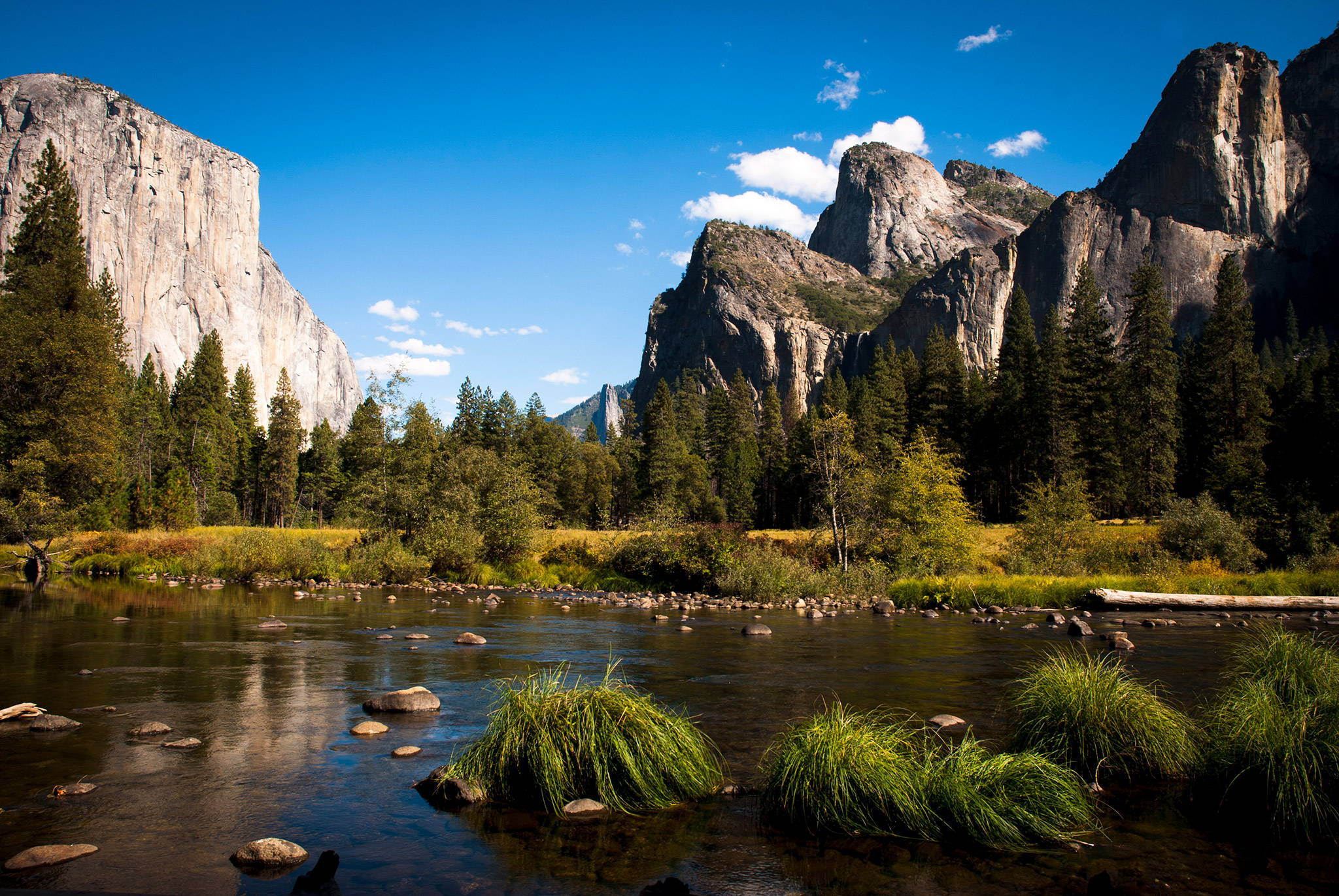 The day you propose will be one that stays with you both forever, and having these California spots as a backdrop will be a happy memory you can share for a lifetime.