Our Top 3 Meghan Markle Lookalike Engagement Rings
After months and months of speculation, Prince Harry has finally proposed to Meghan Markle. The royal couple, who have been dating for a little over a year, announced their engagement last week and all eyes focused in on her stunning ring.
While Harry would have had his choice of crown jewels, he opted to design a custom piece himself. Meghan Markle's ring features three white diamonds set in yellow gold. Prince Harry hand selected the larger center stone from a mine in Botswana, a place that is special to the couple as they ventured there during the first few weeks of dating. The two side stones were taken from his mother's personal jewelry collection with the intention that she would be apart of their lives always. To complete the one-of-a-kind design, he chose to set the stones in yellow gold as it is Meghan's metal color of choice.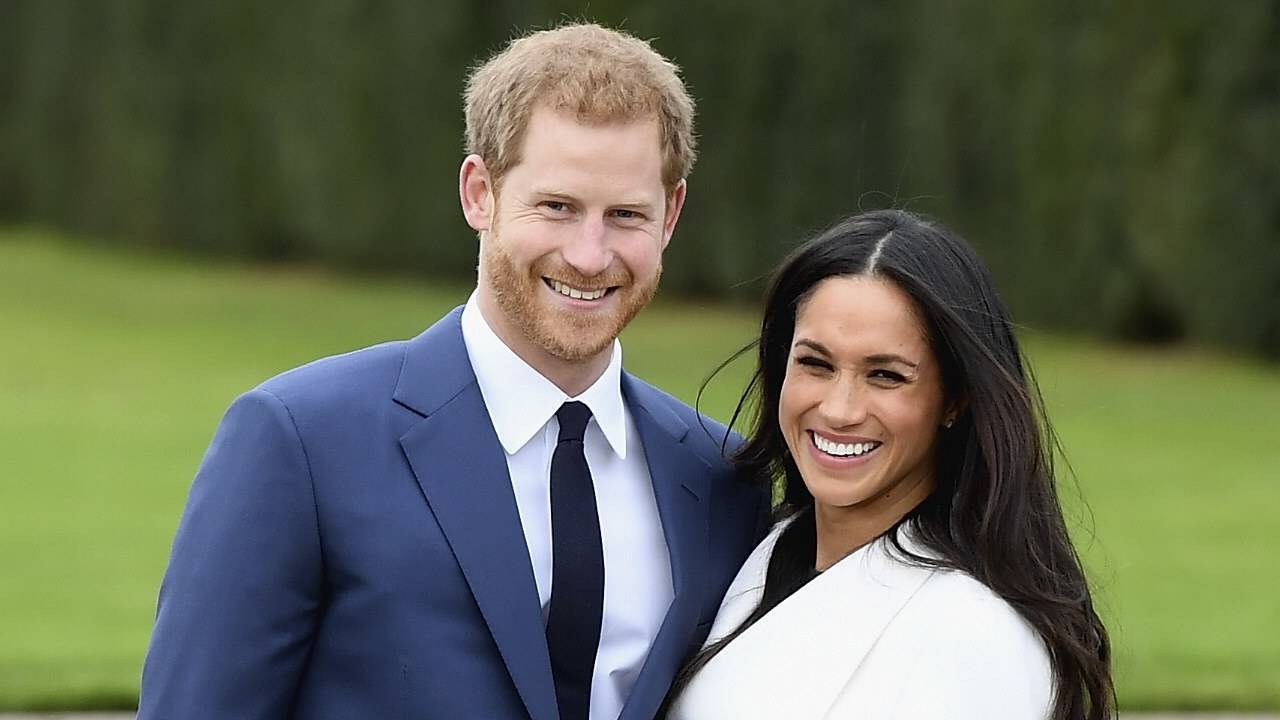 In her own words to BBC, "It's incredible. I think everything about Harry's thoughtfulness and the inclusion of [his mother's diamonds] and obviously not being able to meet his mom, it's so important to me to know that she's a part of this with us." She added that "To have this, which sort of links, where you come from, and Botswana, which is important to us, and it's perfect."
So, whether you are happy for the bride and groom to be or disappointed that Prince Harry is off the market, we've got a few lookalike rings sure to make you feel like royalty.
Pick #1 - Harry Kotlar Classico 3-Stone Engagement Ring
This classic style gleams with flair as a four-carat Kotlar Cushion center stone is accented by two 0.3 carat diamonds all set in 18-karat yellow gold. Harry Kotlar is best known for its meticulously handcrafted jewelry designs and memorable style which make us wonder if Prince Harry took a little inspiration from them when designing his own creation.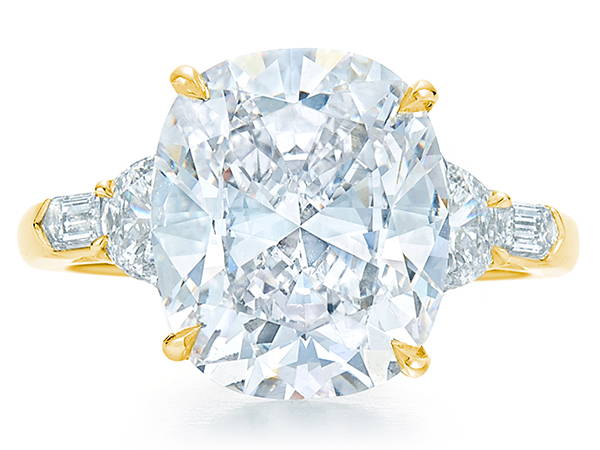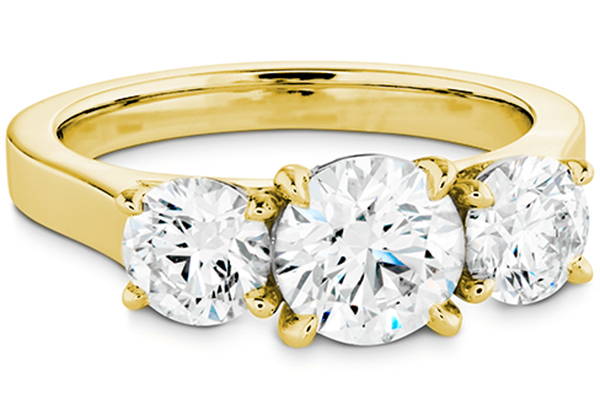 Pick #3 - Hearts On Fire Illustrious Three Stone Engagement Ring
As if you were standing in the Sunken Garden at Kensington Palace, this engagement ring style will attract attention no matter where you are with its three gorgeous Hearts on Fire diamonds. This ring boasts a large center diamond with two smaller diamonds set on both sides, all enhanced by an intricate layer of diamonds in the settings of the three diamonds.
All of these rings and handcrafted so no two are identical (the real royal treatment!). Typically a ring takes between four and six weeks to complete but if you are in a rush (hint, hint: Christmas or New Years Eve) we can work to expedite a custom piece. Drop by one of our California locations to see a few samples and get to work creating your own royal look.