Our Top Picks for 2018's Most Complicated Watches (Thus Far)
Watch complications are like ice cream flavors. There are an endless variety and most people have an established favorite. Whether you are a chronograph or perpetual calendar fan, a tourbillon or a moon phase connoisseur, or fancy a minute repeater on your timepiece, there are always options for new complications. Each year watchmakers produce new and exciting versions of established timepieces and push the boundaries of watch complications with exotic introductions and technological updates. Below, we discuss a few of our top picks for the most complicated watches of 2018 (thus far).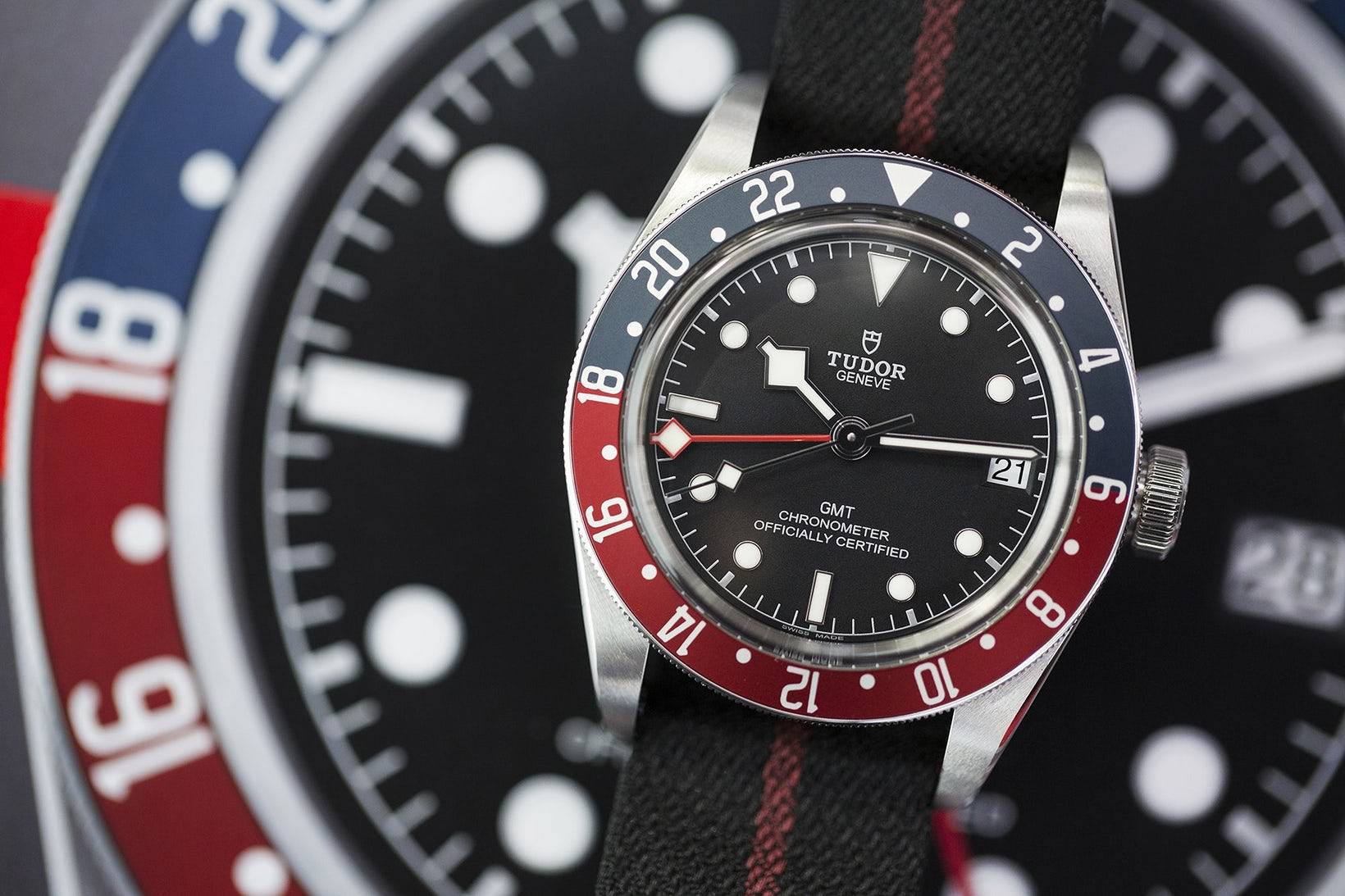 Tudor Black Bay GMT
Tudor introduced the Black Bay GMT at BaselWorld 2018. Launched as an homage to traditional GMT watches, the Black Bay GMT has a "Pepsi" bezel and bright red 24-hour hand. The GMT establishes local time without losing sight of the time in two other time zones. Outside of these two changes, one could easily confuse the GMT for a Black Bay 41mm. The case and dimensions are nearly identical to the Black Bay, with the 41mm stainless steel case housing a self-winding mechanical movement with a bi-directional rotor system.
The GMT movement is the most useful complication for frequent travelers with the ability to keep track of local time across time zones, and the Black Bay GMT is waterproof to 200m (660ft) so you never have to worry about that beach vacation impacting your new favorite timepiece. The Tudor Black Bay GMT is a historic model for the brand as it houses their first in-house GMT movement. The Manufacture Calibre MT 5652 is COSC certified and has a 70-hour power reserve. This is the first GMT complication offered on the popular Black Bay line, and the price point makes this watch a truly unique value from an established luxury brand.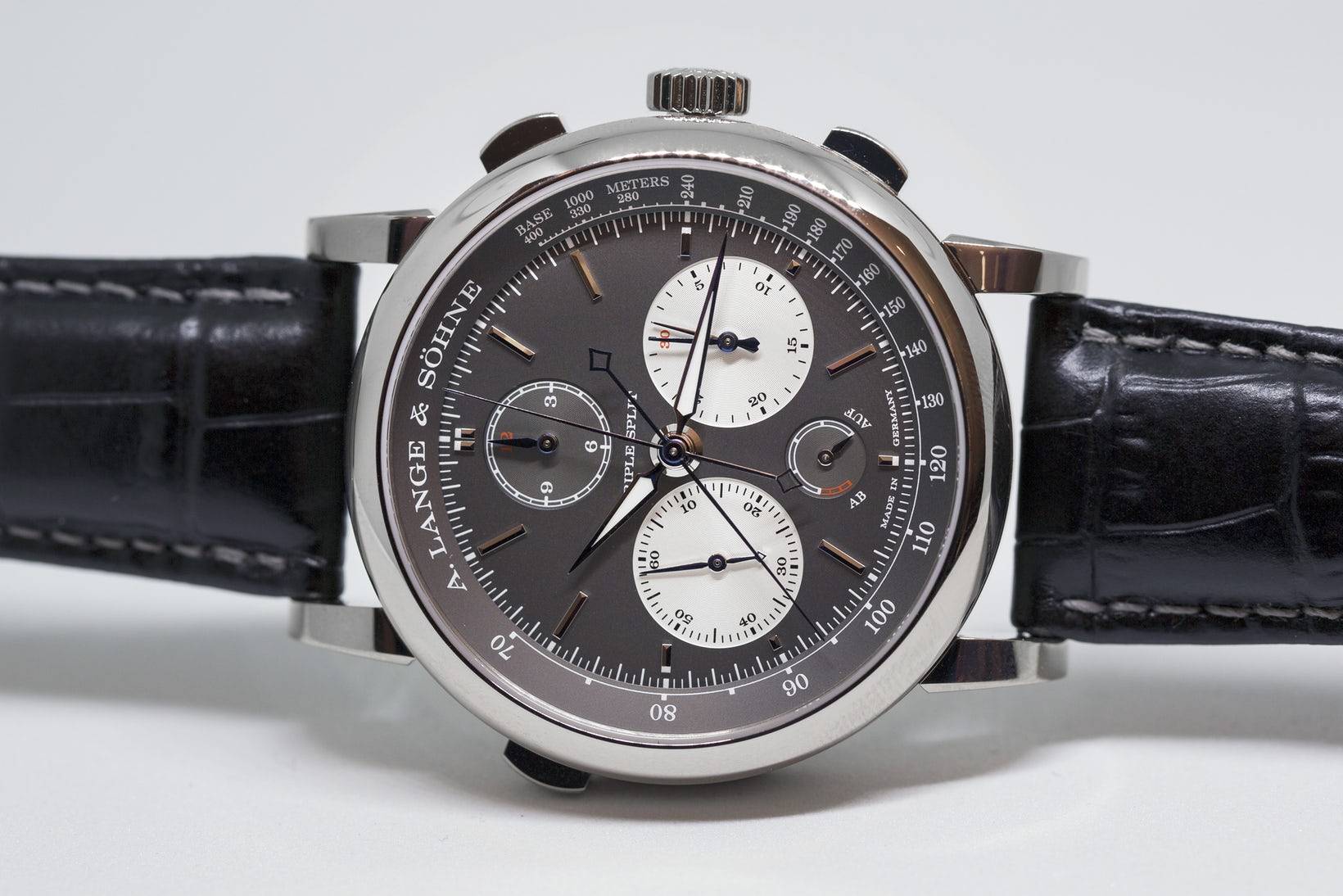 A. Lange & Söhne Triple Split
There are statement timepieces and then there is the A. Lange & Söhne Triple Split. The first and only split-seconds chronograph in the world that can measure additive and comparative times for as long as twelve hours, the Triple Split could record the time of consecutive events, like outbound and return international flights, as well as add together the times of multi-hour events, like the duration of a three-discipline ironman race, all while looking as impressive as it functions. The development of the Triple Split affirms the ambition of A. Lange & Söhne to continuously push the limits of mechanical watchmaking.
Making its debut at SIHH 2018, the Triple Split is limited to 100 production units in white gold and measures 43.2mm in diameter. While slightly thicker at 15.6mm than the Double Split (15.3mm), the Triple Split is an imposing watch. When fully wound, the Triple Split has a power reserve of 55 hours. Equipped with a flyback function that uses all three hand pairs, the timepiece is capable of being reset and instantly restarted while a measurement is in progress by using the lower chronograph pusher. Quite simply, the Triple Split is a design of incomparable complexity.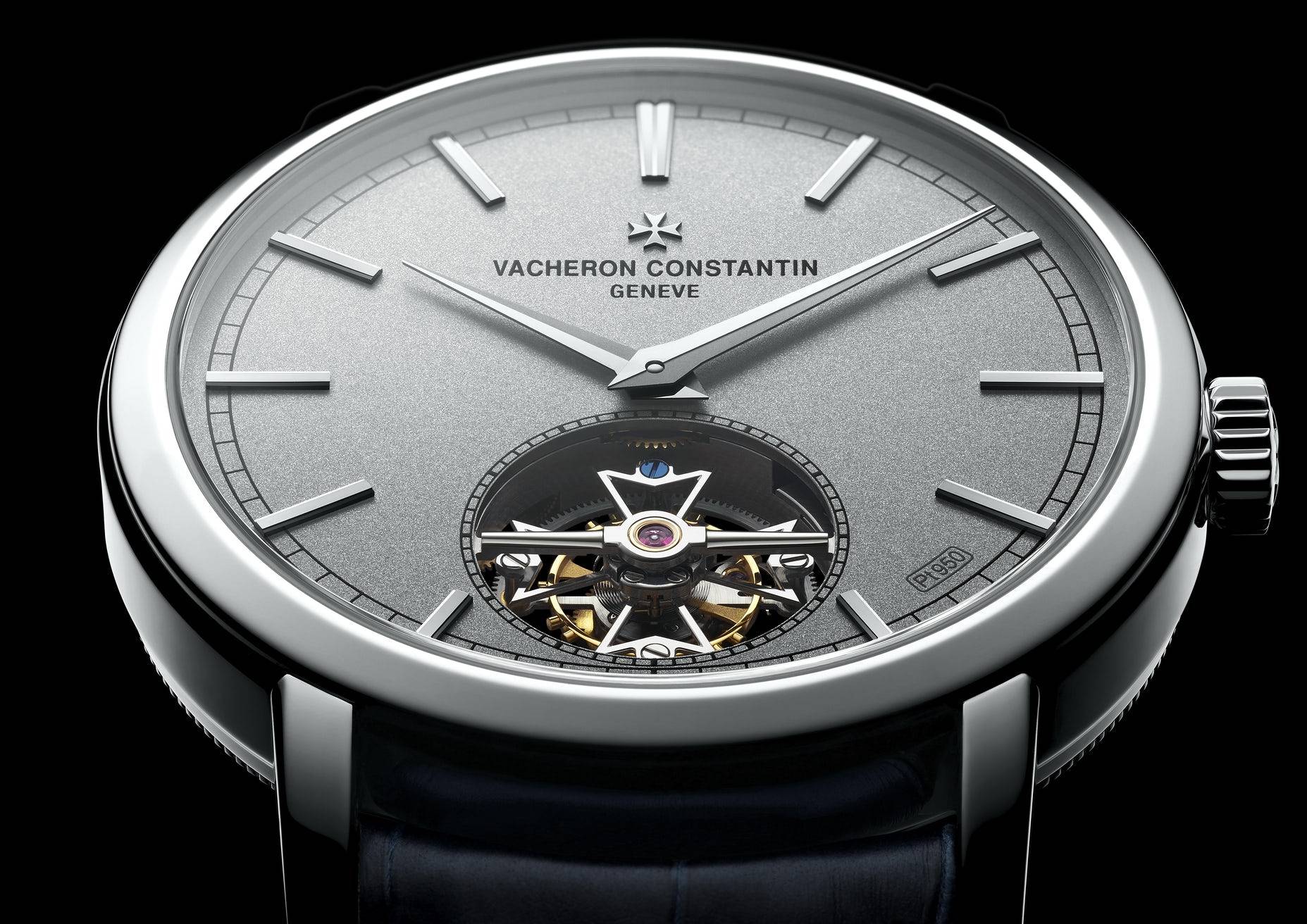 Vacheron Constantin Traditionelle Tourbillon
When a company on the level of Vacheron Constantin does something for the first time, it is worth taking note, so when Vacheron introduced the Traditionelle Tourbillon at SIHH this year, everyone knew there was something special about this timepiece. The first-ever automatic tourbillon from Vacheron Constantin, the Traditionelle is powered by the new in-house Caliber 2160 movement. This automatic movement has a power reserve of 80 hours packed into a 41mm diameter case measuring 10.4mm in thickness.
Offered in both platinum and pink gold, the Traditionelle is water resistant to 30m and operates at 18,000 vph (2.5 Hz). The tourbillon of the Traditionelle is open carriage and shaped like a Maltese cross, the symbol of Vacheron. The bar of the tourbillon carriage is entirely hand-beveled, which takes a craftsman nearly 12 hours of work.
Despite the high level of complication, the Traditionelle has a clean and simple to read face, exemplary of the quality and craftsmanship for which Vacheron is renowned. The pink gold version is completed with a silver opaline dial and pink gold indexes, while the platinum version is limited to 25 pieces and completed with a platinum dial and 18k white gold hour markers.
Watchmakers around the globe continue to push the envelope in development of new timepieces with new complications. These are three which have stood out to us thus far in 2018, but with three months left before 2019, we are sure there will be more to come, as the world of luxury watches is ever changing.