Since 1852: The Story Behind San Francisco's Original Startup
In a time when carriages were the finest mode of transportation, women were adorned in feathers and finery and men sported top hats and waistcoats, Shreve & Co. was quickly rising as the luxury destination in San Francisco.
In 1852, when Shreve & Co. was established by George C. and Samuel Shreve, Gold Coast wealth was well underway, spewing from mines, railroads and rich farmlands. The company's prime location and time of establishment, in tandem with supplying the finest luxury goods and the finest customer service, solidified its place as one of San Francisco's elite jewelers.
In 1906, Shreve & Co. moved to new quarters in the Shreve Building on the corner of Post Street and Grant Avenue. The new, eleven-story building was constructed utilizing the best engineering and technology of the time. One month after its move, disaster struck. The Great Earthquake and Fire of 1906 destroyed most the city, however due to its construction, the Shreve & Co. building remained standing though badly damaged.
Famously noted, the Shreve & Co. staff risked their own safety to rush silver and jewels to a fireproof vault. Amazingly, most of the company's merchandise was unharmed, but it took three weeks before the safe was cool enough to open. The company moved to temporary quarters in Oakland, California for two years and began the process of rebuilding, as they were determined to reclaim the glory of landmark building.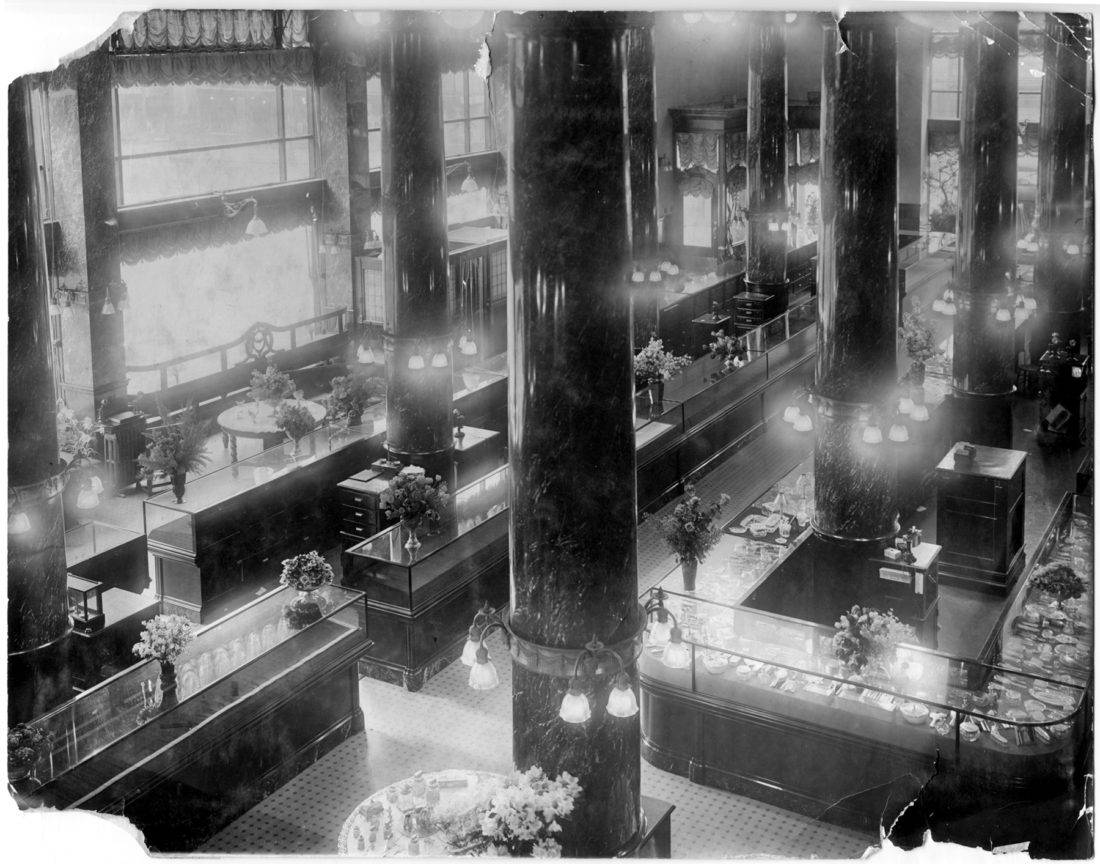 During this period, Shreve & Co. developed its first line of flatware and published the first in a series of illustrated catalogs, featuring jewelry and novelties as well as an extensive silverware collection. Many of Shreve's spectacular pieces were used by presidents, business tycoons, establishment families, and those same pieces now belong in museums and private collections around the world. Teddy Roosevelt especially treasured a 10-inch tall solid gold Teddy Bear, crafted by Shreve and commissioned as a gift by the citizens of San Francisco. Soon thereafter, the company moved back to its Post Street location, reclaiming its place in the heart of San Francisco.
After the war effort, during which Shreve & Co. was enlisted to produce airplane parts, the company resumed business and continued on its path of growth, later becoming part of the Dayton-Hudson corporation.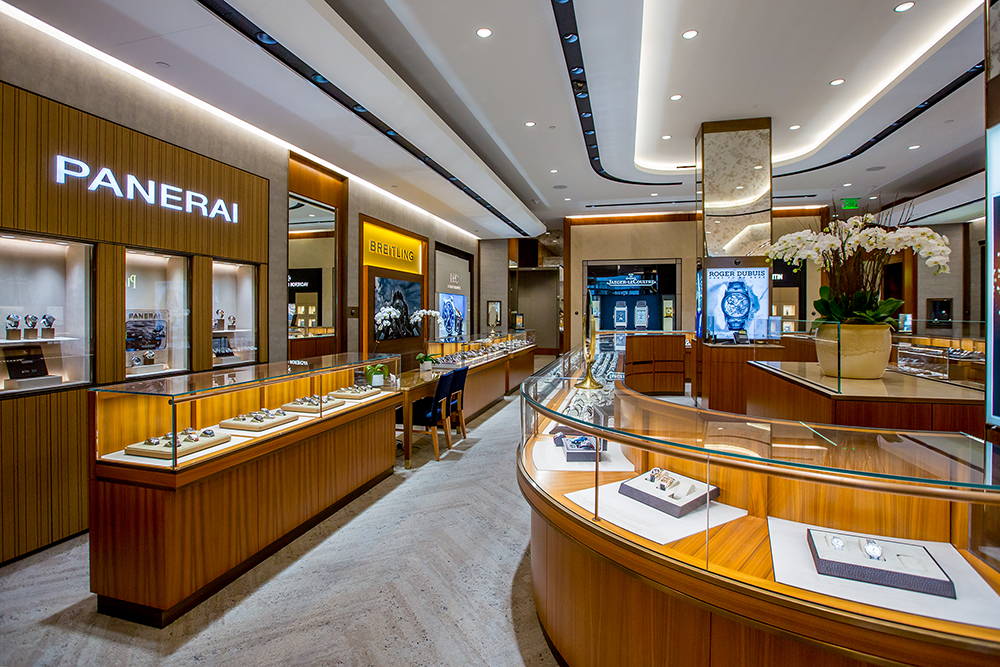 Today, Shreve & Co. holds the distinction of being the oldest retail firms in the state of California and one of the oldest retail firms in the country. Part of the Schiffman Group, the company has two locations on the West Coast; in San Francisco and Palo Alto. Headquartered just down the street from its original Post Street location, the San Francisco location offers a traditional yet updated setting with gleaming showcases and thoughtful lighting. The Palo Alto location boasts a more contemporary exterior while maintaining the same elegant nod to old world luxury.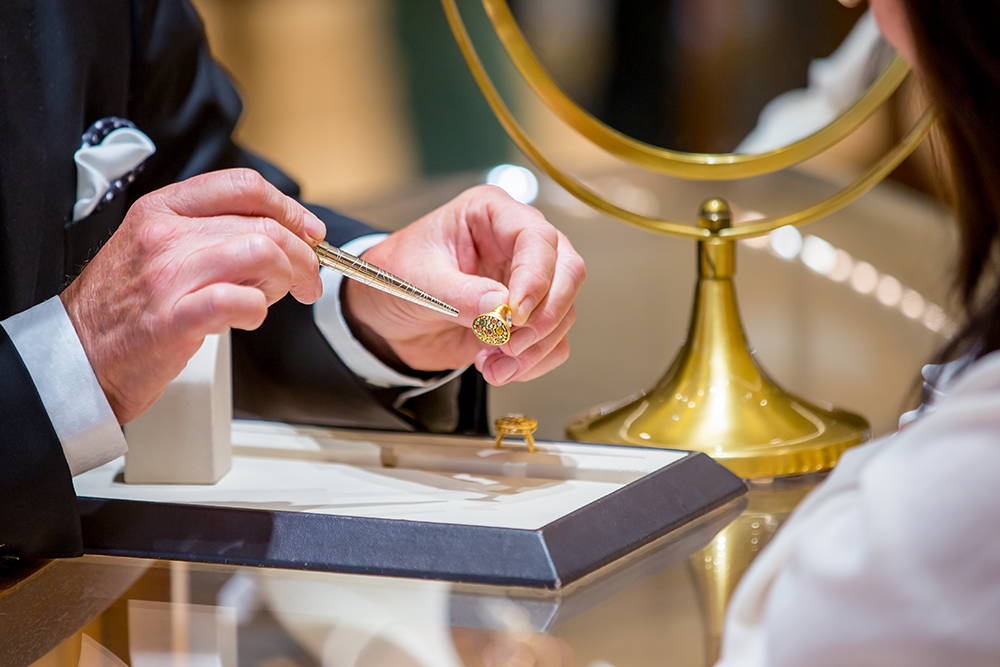 Though our walls have evolved, we have stayed solidly grounded to our West Coast roots. To this day we uphold our founding tradition of excellence, offering the highest standards of service and outfitting clients in the finest wares. Shreve & Co.'s dedicated employees are expertly trained, each current on watch and jewelry trends though in-store trainings and personal exploration of brand literature and enthusiast publications. Most are GIA-certified gemologists. Our team manages a wide range of client services and has the necessary expertise to accomplish all desired levels of jewelry and watch care; from resizing rings to battery changes to the complete overhaul of a complicated mechanical movements to custom jewelry and more.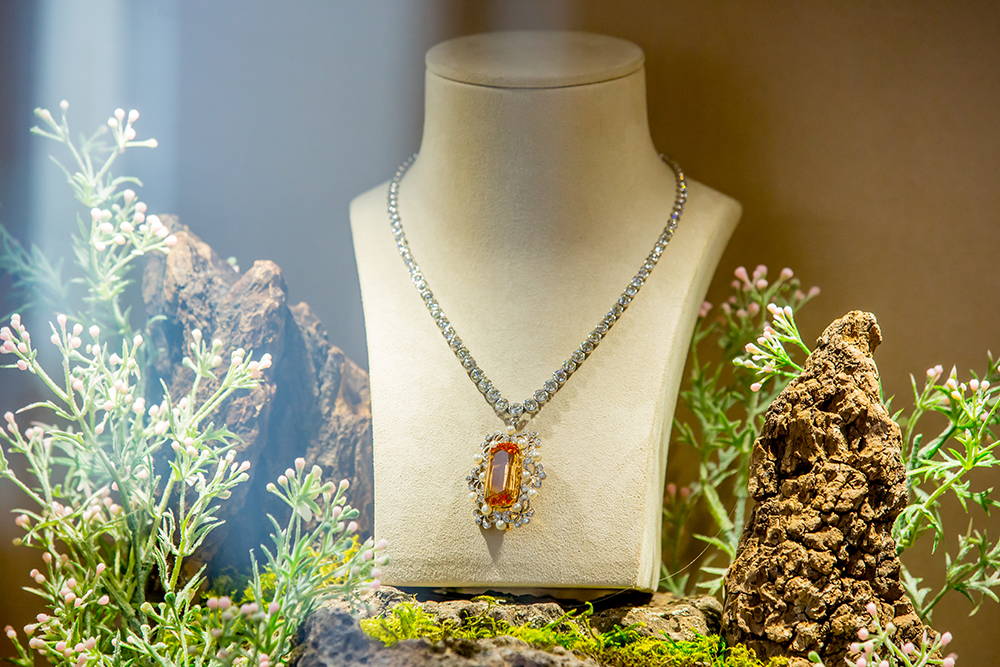 As curators of modern luxury, Shreve & Co. is still committed to providing an exceptional shopping experience and creating an opportunity for discovery - much like Teddy Rosevelt, Lewis and Clark and the Gold Rush. Each aisle, each case, each glance; exposes a refined array of handcrafted jewelry and timepieces. Our higher purpose is to reveal the new different to those who appreciate and search for the world's most beautiful things.
Though far removed from the horse-and-carriage days of the late 19th century, we regularly welcome old friends and new clients into the store for special happening year round and are eager to share the lasting qualities of unparalleled service and exceptional products; the respected qualities that have kept us in business for over 165 years.