Start the New Year Off Right: 5 Things to Do with Your New Timepiece
Cheers! To you, the new year – and your new timepiece. Whether it's vintage Rolex or a brand new Patek Philippe, we've come up with 5 tips for keeping your timepiece in top condition in 2017.
1. Store It Properly
No matter what type of movement you received this season, it's important to make sure that when it's not on your wrist, it's stored properly. Humidity and dust are public enemy #1 of watches, so you should keep them in a dry, temperature-controlled location. Humidity can seep into cases and the moisture can destroy dials and cause movements to rust.
If you own an automatic watch, make sure to purchase a watch winder to keep the movement running. There's nothing worse than waking up late in the morning and realizing you need to wind and set your timepiece when you really don't have a moment to spare. Watch winders also double as great storage for your entire collection.
If you are looking to purchase a watch winder, we recommend that you bring your collection in to our store where we can evaluate what type of winder you need. We partner with Los Angeles's Wolf Designs who has been building state of the art machines for over 180 years. Wolf Designs is known for it's stylish designs and patented technology. We wouldn't trust just any winder for our premium watches.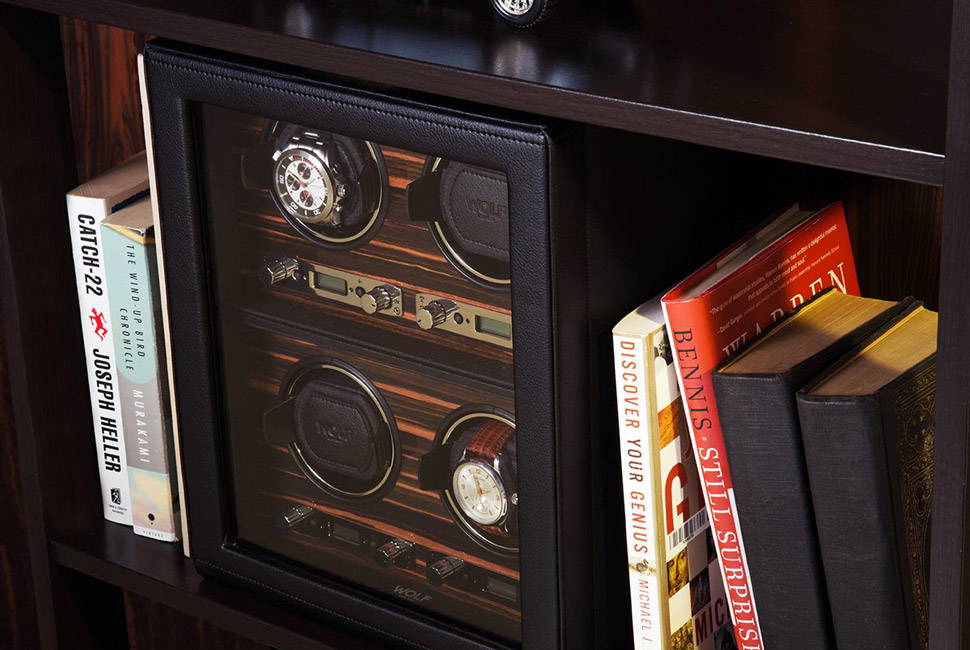 Watch Winder from Wolf Designs, Picture Courtesy of GearPatrol.com
2. Insure It ASAP
Make sure to have the newest edition to your collection appraised as soon as possible. Shreve & Co. can evaluate your piece and provide you with the proper documentation to send to your insurance agency for full coverage.
Unfortunately, because watches are small, portable and fairly liquid assets, they are often targets for thieves. As a precaution, always maintain a separate record of serial numbers and photographs of your watches that you can pass on to the authorities and your insurance agencies should they be stolen. If your watch is stolen, you can submit a copy of the police report to local jewelers and the watch company, so if your timepiece ever comes back to them for service, they can return it to you.
3. Have Your Watch Properly Fitted
It's important to have your watch fitted properly to prevent excessive wear and tear. If you search the internet, you will find all kinds of how-to videos on removing links and adjusting rubber wristbands but we highly recommend bringing your timepiece in to have one of our trained professionals take care of the work for you. Doing it yourself may sounds like a good idea but you could make a mistake that could cost an arm and a leg to fix.
The best part? It's completely free. If you're in a hurry, we can measure your wrist and give you a call when the watch is ready to be picked up.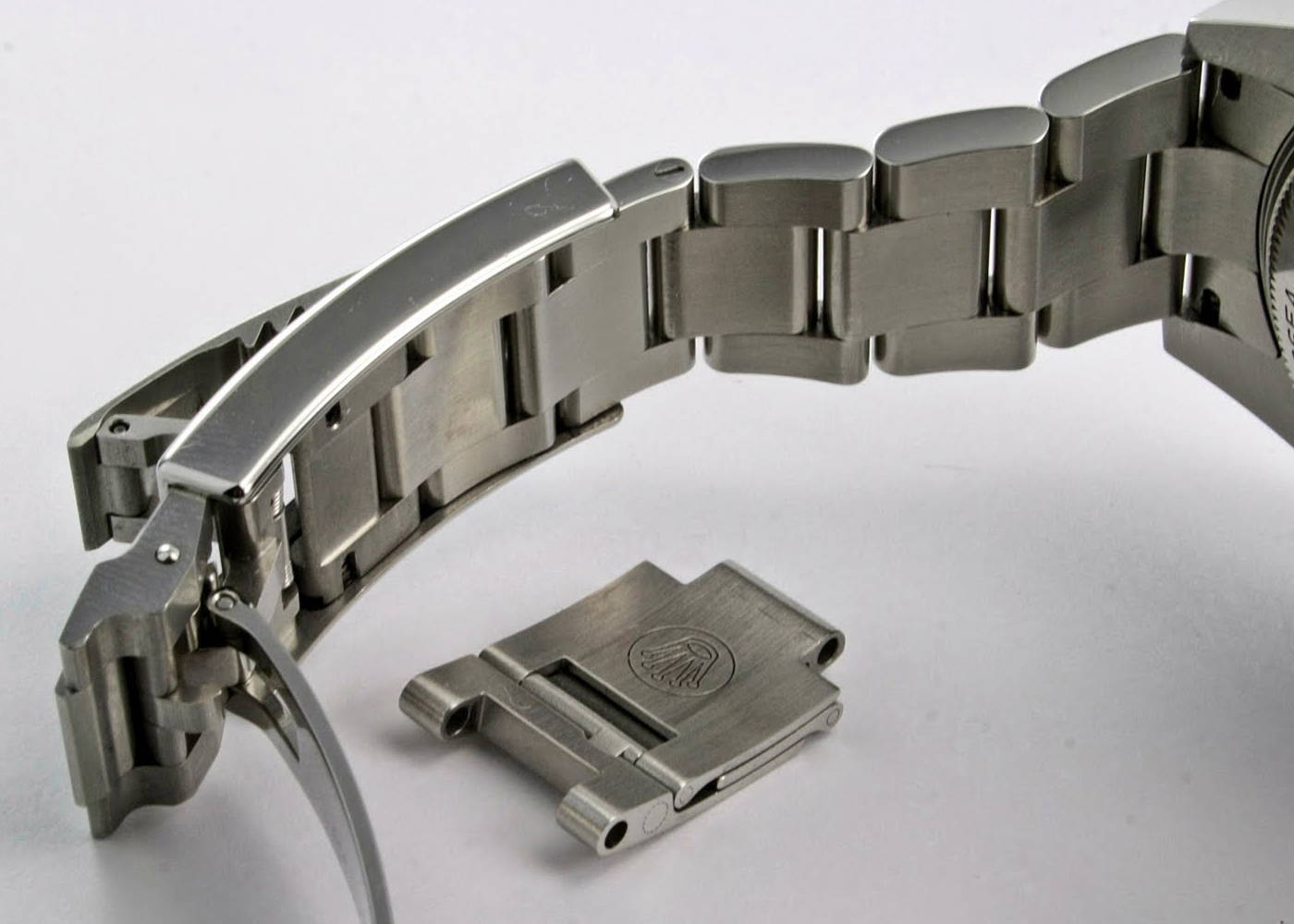 Picture Courtesy of WatchStrapShop.com
4. Add Maintenance to Your Calendar
While a watch can last for years and even generations, like anything else, it endures some wear and tear over time. Keeping your watch clean on the outside lessens the chance of it getting dirty on the inside. Every so often, wipe your watch off with a dry, soft cloth (similar to a camera lens or sunglasses cloth). If your watch is water-resistant, you can lightly dampen a cloth and wipe the case.
You should have your watch serviced every few years by a jeweler you trust. We suggest that you have your watches serviced every three to five years per the instructions in your watch's manual. More complicated pieces, like chronographs and minute repeaters, may require more frequent and detailed attention if used regularly.
Make sure to only have your timepiece serviced by certified technicians. Some companies prefer that a watch is shipped to them for service while others, like Rolex, certify service professionals who have been through training. Shreve & Co. has an extensive service department, certified by many of the brands we carry. Finding a good watch maker is like finding a good tailor – but more valuable.
5. Write a Thank You Note
Tell the person who made your holiday season thank you with a handwritten note. Phone calls, emails, text messages—they all get the job done. But a handwritten thank-you note says more: It tells our friends and family that we went out of our way to sit down and write just to them, because they're worth it.
Want to Learn More?
We hope you received everything you wanted in 2016 but just in case you didn't or want to learn more about your newest timepiece, feel free to come in to any Shreve & Co. store and meet with our trained professionals. We have an in-house watchmaker in our NEW San Francisco location and you can schedule an appointment here.
Happy New Year!