Summer of Love: Capture Color and Imagination with Wellendorff's Spinning Rings
You know what her walk sounds like, and you know what her smile feels like. These are times when one sense somehow carries over to another. Wellendorff's Spinning Rings might be the first jewelry that is as interesting to touch, as it is to see.
Christoph Wellendorff is known for making memorable jewelry. Spinning Rings may be the most memorable yet. To make these magical rings is not something any jewelry maker can do. The goldsmiths are put to the test in both creativity and precision. To make rings that spin while staying together requires the ability to work within one hundredth of a millimeter.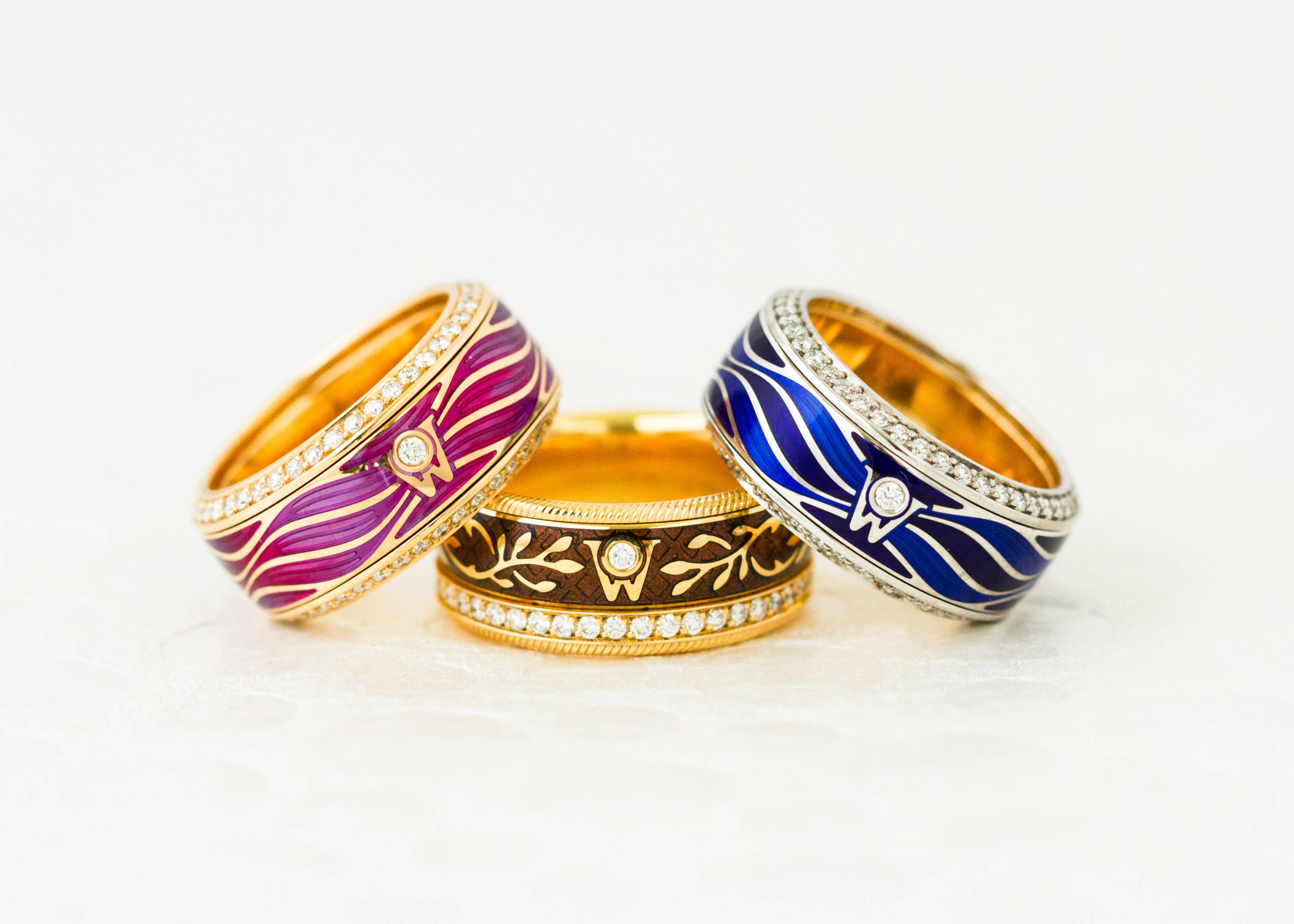 What, exactly, inspired a jewelry designer to make rings that spin? Wellendorff says it goes back to the arrival of his first child. He wanted to give his wife something that was just as special and exciting as their newborn son, Alexander. "All our jewelry has to have a personal connection to give meaning to what we do," Christoph explains. His creation of Spinning Rings does that, and more.
Wellendorff Spinning Rings consist of at least four rings that are interconnected. Each subtle movement of the rings is a playful reminder of what a special gift it is. Each turn is another happy memory. The irresistible movement keeps the wearer interacting with an amazing piece of jewelry.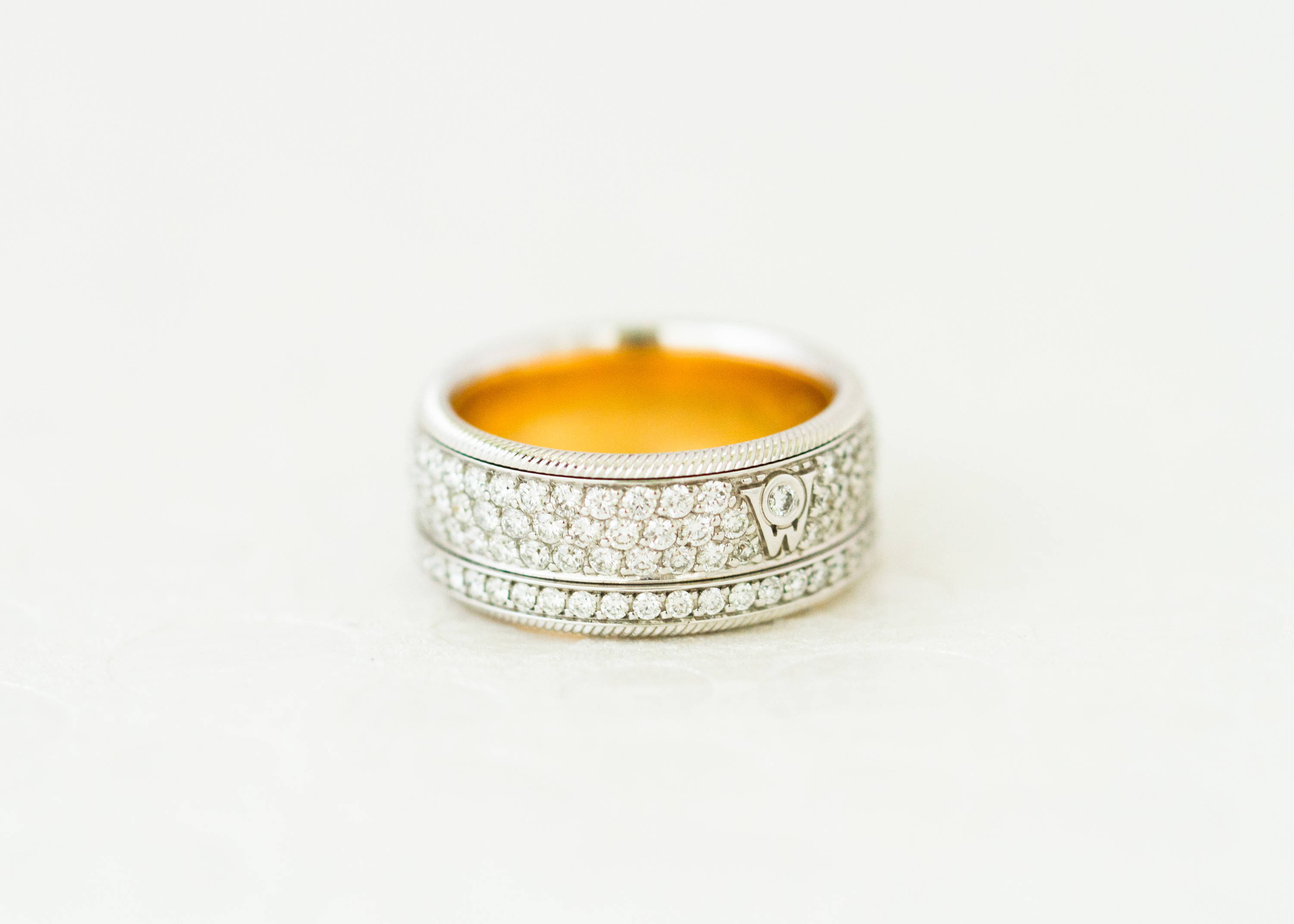 In addition to this seemingly impossible movement, you'll also note Wellendorff's characteristic enamel. This enamel grabs the light, plays with it, and sends it back out. You can't miss it. Colorful Wellendorff Enamel fills up to three intricate levels in an engraved pattern. It's created with a unique cold enamel technique. This causes the enamel to expand with the gold and stand up to just about any daily wear.
To make this happen, the enamel is applied in multiple layers by hand under a microscope. This is not something a machine can do. With the application of several colors, the effect is a harmonious flow that blends the colors like a sunset. The result is much more intense and much more dynamic than just one color alone.
From inspiration to creation, every element of Wellendorff's Spinning Rings stands alone in its field. When it's on her finger, there will be no doubt she is wearing something special. When her friends examine it with wonder, everyone will know that this is a ring that's given to emblazon a memory forever.