Every jewelry designer has standards and hallmarks. The little hints that tell you what the designer stands for. For more than 85 years the Suna family has been creating fine jewelry for people around the world. If they're known for one thing when it comes to colored gemstones, it's brilliance. There's a pop and a sparkle that catches you from across the room. When they find a gem that has that certain vivacity, they know they're on to something good! Their gems do not hide. They stand right up and grab your attention.
Color
When picking out a colored gemstone, the first thing to consider is its color. That may sound obvious, but how well the color of the stone goes with your fashion and other jewelry will be directly related to how much you enjoy wearing it. What may look great in the store, may not pair well with other aspects of your wardrobe.
Start with the colors you love the most. If it's a gift for a friend or loved one, think about the style and clothing colors they like to wear.
· If she tends to wear black, just about any color will work.
· With many prints and patterns, you'll want something that's toned down.
· An animal print aficionado might love a ring that's brown, champagne, and white diamonds.
· If you love blue, look at tanzanite, zircon, opal, and lapis lazuli.
· More of a red person? You'll love garnets.
· It's easy being green when you choose from gemstones like peridot, malachite, and jade.
· Pink is a color that goes well with a pink sapphire.
· In fact, if sapphire is your gem of choice you're in luck! You can find sapphires in every color of the rainbow!
Meaning
Most gemstones have rich histories and deep meanings. Jade, for example, is known as a symbol of love and virtue. Amethyst was used in medieval times to protect soldiers as they went to battle. One of the simplest ways to find meaning in a gemstone is to look at your birthstone. November babies might love a beautifully faceted citrine. June's birthstone, alexandrite, is called the "chameleon of gemstones." It appears to change from green to greenish-blue and from red to purplish-red depending on the situation.
Here are a few of Suna Bros colored gem pieces we think you'll love:
Cabochon Cut Tanzanite and Diamond Ring
Cushion Cut Sapphire and Diamond Ring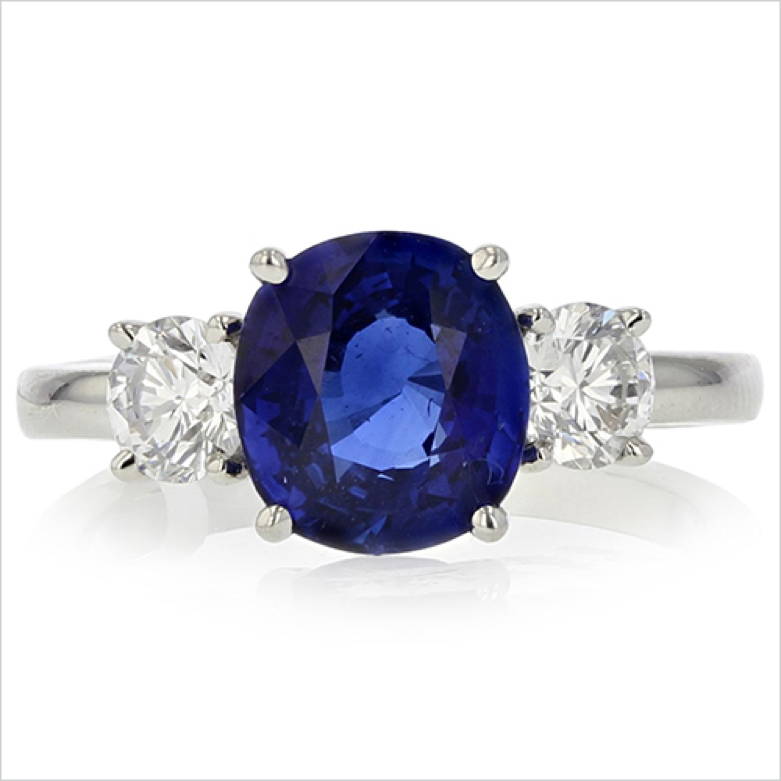 Oval Pink Spinel and Diamond Ring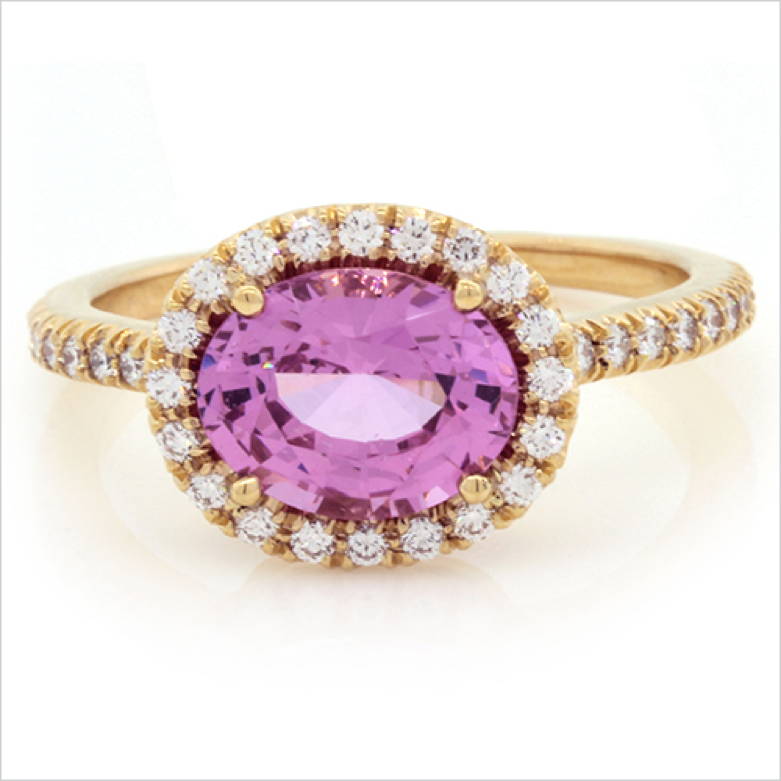 Square Morganite and Diamond Ring