The Rules for Creating Your Own Stackable Ring Look
Every 5 years they are together, a new ring is added to the left hand. On the other hand, just 3. One for each of their kids. Stackable rings are a fashion that comes with a story. Your story, and nobody else's.
Rule one… there are no rules. You cannot go wrong. It's as simple as taking two or more rings and placing them in succession. You can work with what you already have, mix in some new pieces, or even start from scratch. Stackable rings create a tradition that will last a lifetime. We sincerely mean it when we say there are no rights and wrongs.
For a more subtle effect, streamline your look by pairing similar colored rings with a uniformity of gemstones. Remember to think about the story – each one is a milestone.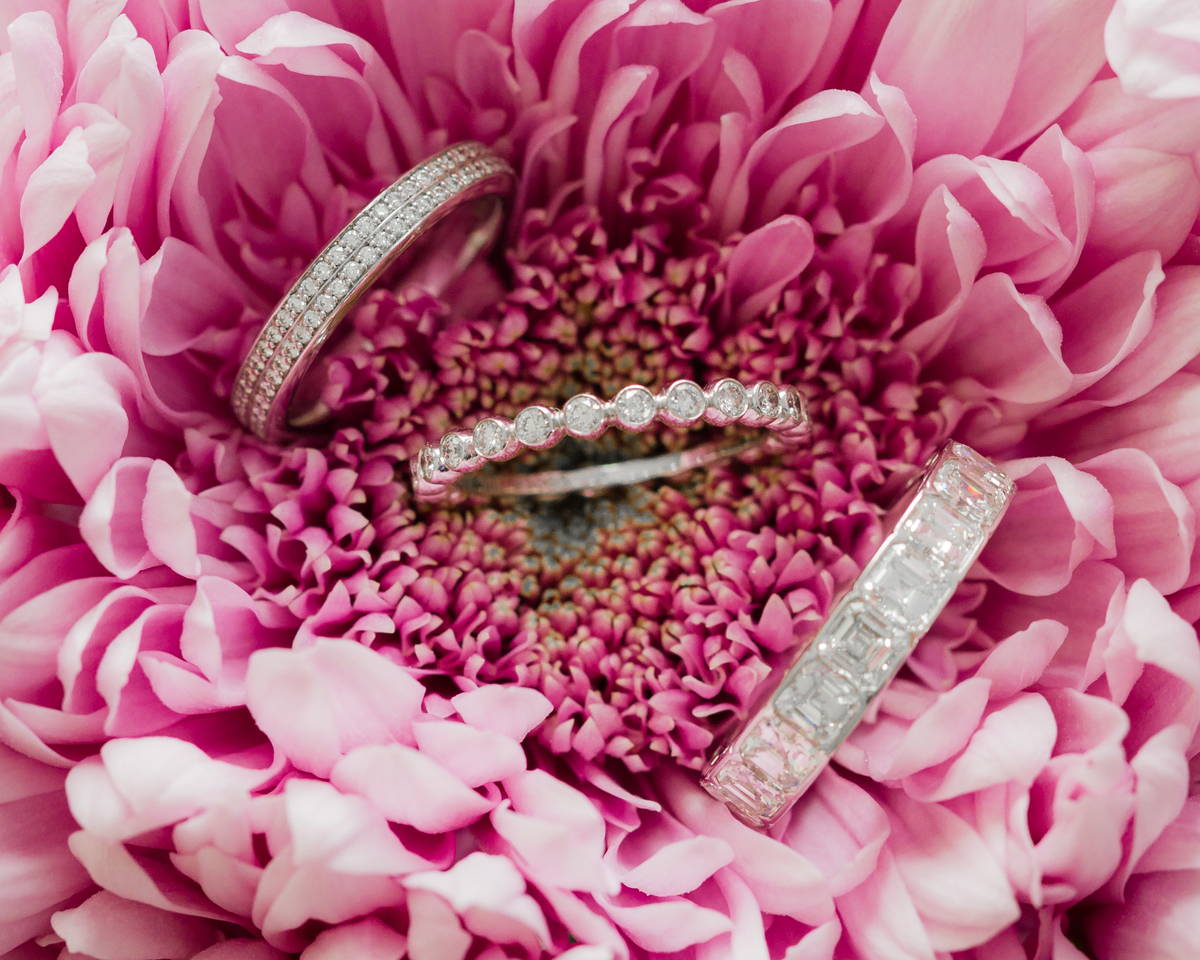 Harry Kotlar and Kwiat Diamond Bands
You can add a little color and surprise the eye when you combine a diamond band with a sapphire band. Just that little twist draws just the right attention.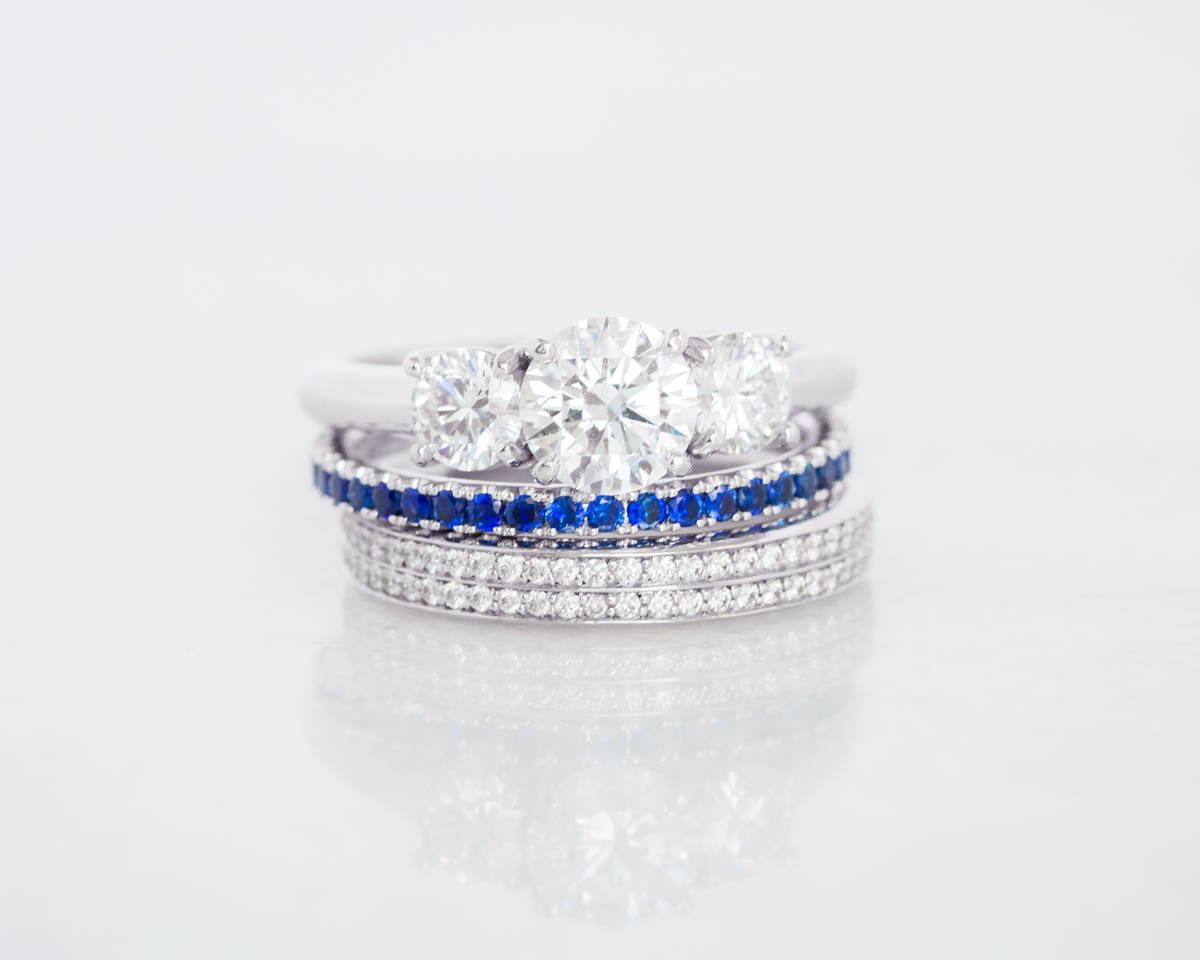 Fire and Ice Three-Stone Engagement Ring, Kwiat Blue Sapphire and Diamond Bands
For years, we've traditionally helped women build stacks around an engagement ring. While the main ring acts as the focus, smaller, more delicate rings dance as accents. You can wear them on all on your left hand, or a combination of left and right depending on your preference.
The appearance is always important, but the stories the rings tell becomes paramount. The reason we wear rings goes beyond fashion. They're a symbol we've chosen because, like love, there is no beginning or end. Like your family, they are made from the most precious materials on Earth. Like your life story, stackable rings are varied, unexpected, and changing every day.
Kwiat Pink Sapphire and Diamond Bands
When you start your new tradition of wearing stackable rings, it gives a (not so) subtle nudge to people in your life. Gift buying becomes a game of how to add to the stack. As time goes on, you'll have a near never ending combination of ways to put your stackable rings together.
If someone says "that's not the way it's done," remind that person of "rule" number one – there are no rules. This is a place in your fashion that is determined by you, and nobody else.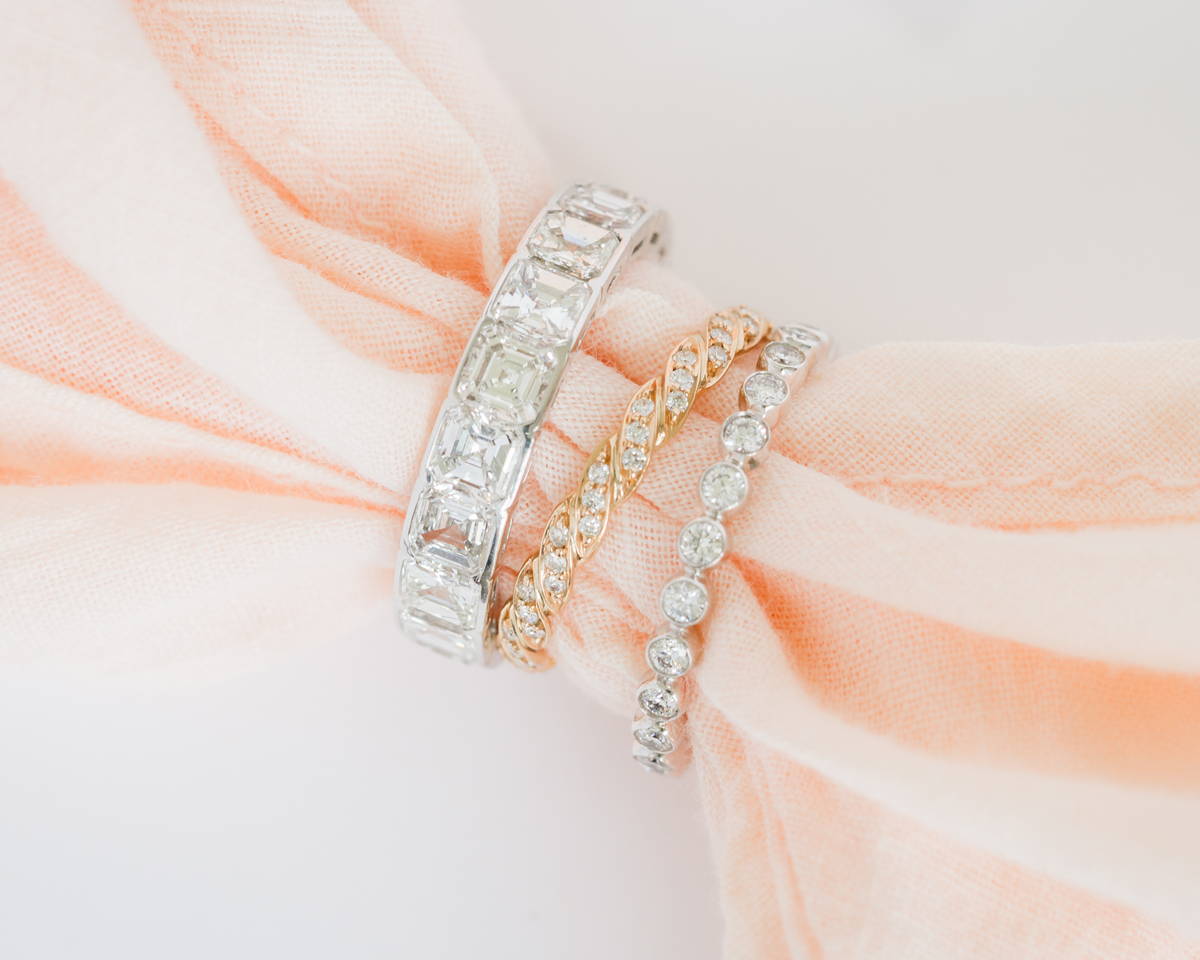 Harry Kotlar and Kwiat Diamond Bands
At Shreve & Co., we see jewelry like the art it is. The interpretation of the art is personal. Some choose formal. Others choose funky. One is never better than the other. If it works for you …it works.
Looking to start, add to or mix up your stackable collection?
Or join us for our wedding band event in San Francisco from April 21st – 23rd where we will have expanded collections from Furrer Jacot, Harry Kotlar, JB Star and Suna Bros and others at 20% off.*
*Brand exclusions may apply. Discount only available for this two-day event only.