Why We're Looking Forward to a Brighter 2018
---
As a family-owned jeweler serving Northern California for more than 150 years, it breaks our heart to see seniors in our community struggle to recover from the Tubbs Fire of 2017. To help get them back on their feet, we're supporting Meals on Wheels' emergency relief program through a donation to the Sonoma Council on Aging. This funding will deliver more than 9,000 meals to seniors over the next few weeks — and enable the Sonoma Council on Aging to hire a new case manager to serve seniors displaced by the fires.
"This support from Shreve & Co. is huge," said Marianne McBride, President and CEO of the Sonoma Council on Aging. "Fundraising is a struggle for an agency like ours that serves seniors. Simply put, aging is not sexy. Thankfully, this support will enable us to help seniors who desperately need our help."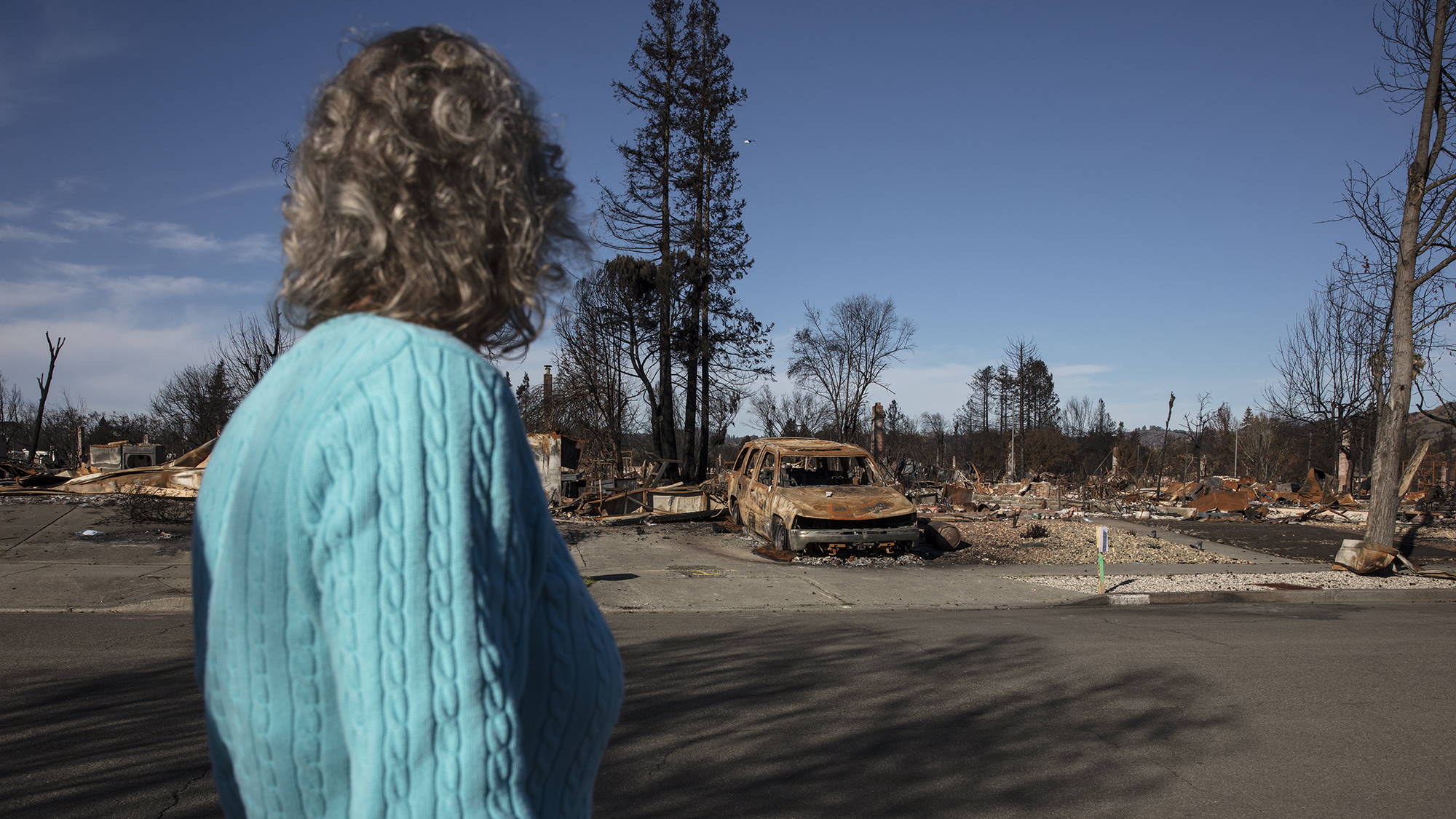 Cheryl Humber, an employee of the Sonoma Council on Aging, looks out at the fire-ravaged Coffey Park neighborhood where several of her Meals on Wheels clients once lived.
With thousands of people impacted by wildfires, this new case manager for the Sonoma Council on Aging will hit the ground running. In 2018, their focus will be on helping seniors navigate insurance questions, working through anxiety caused by displacement, and even finding a new place to live.
"We had at least 100 clients who were displaced for a few weeks," said Diana Faulkner, a coordinator for the Sonoma Council on Aging's Meals on Wheels program. "Six of those clients lived in the Journey's End Mobile Home Park and they all lost their homes permanently."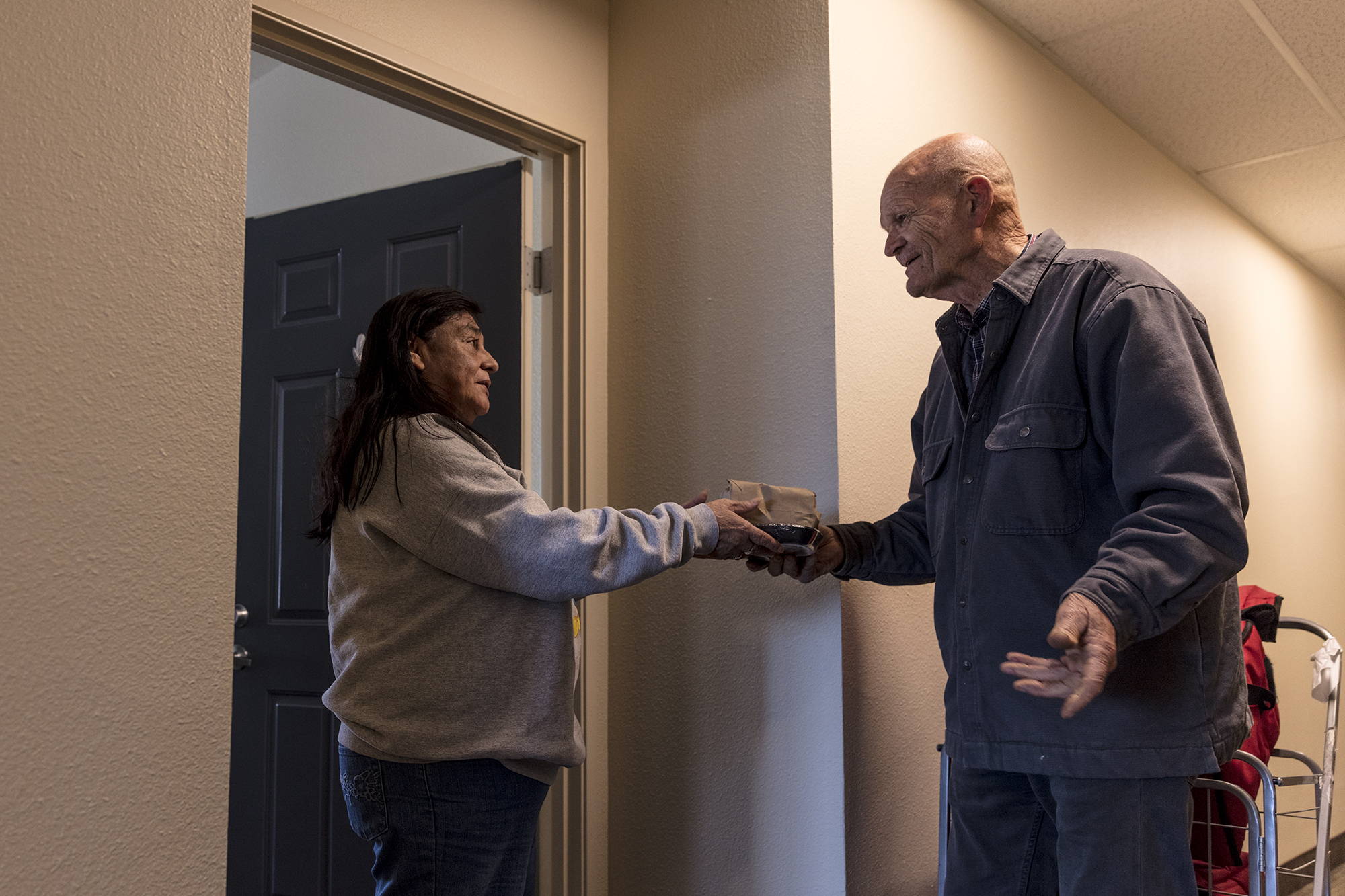 Clyde, a Meals on Wheels volunteer, continues to make deliveries after losing his own home to the Tubbs Fire. While he has experienced loss, he says the work of the Sonoma Council on Aging needs him now more than ever.
In the year ahead, the work of the Sonoma Council on Aging will be more important than ever. For many seniors, the daily deliveries from dedicated Meals on Wheels volunteers are the only contact they receive throughout the week. Some volunteers have even found seniors on the ground after a fall. In some cases they've been on the ground, waiting for help, for more than 24 hours. The staff at the Sonoma Council on Aging says this funding will help ensure seniors live full and healthy lives for as long as possible.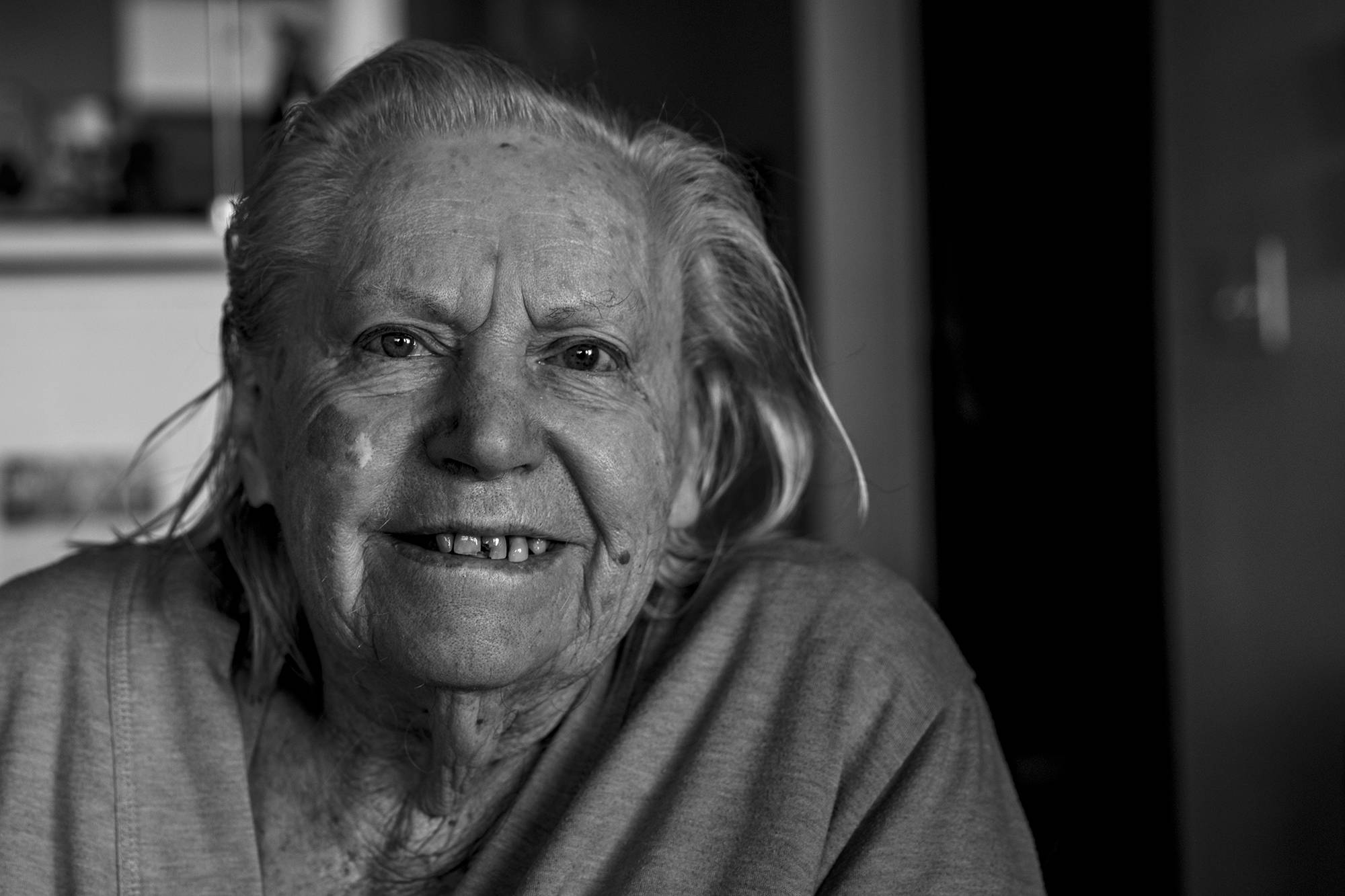 Alice, a Sonoma Council on Aging beneficiary, smiles after receiving her Meals on Wheels delivery.
"Meals on Wheels helps to keep these people in their homes," said Faulkner. "And people thrive more when they're living in their own homes. So every dollar we receive goes towards creating a better quality of life for seniors in Sonoma."
So while the Tubbs Fire of 2017 had a devastating impact on the end of the year, the work of Meals on Wheels and the Sonoma Council on Aging has us optimistic for a brighter road ahead in 2018. And we couldn't be more proud to support this vital nonprofit serving the community that has supported us for more than a century.
For more information on how you can help, click here.