6 Gifts She Will Love for the Holidays
Right about now, you're probably getting "holiday-gift-anxiety." The kind that creeps in and sounds the alarm that time is running short, and you need to find something spectacular. We've got your back with a special collection of gifts she will absolutely love!
Temple St. Clair Crystal Egg Pendant
A crystal egg pendant is wrapped in 18-karat yellow gold with 16 full cut diamonds weighing approximately 0.52 total carats. From Italian designer Temple St. Clair, this amulet is a pristine example of her skills learned after working with the centuries-old Florentine Goldsmiths' Guild. St. Clair pairs rare colored gems with distinctive gold ornamentation, illustrating universal narratives of the earth and the cosmos. You can find Temple St. Clair's collections exclusively at Shreve & Co. in San Francisco.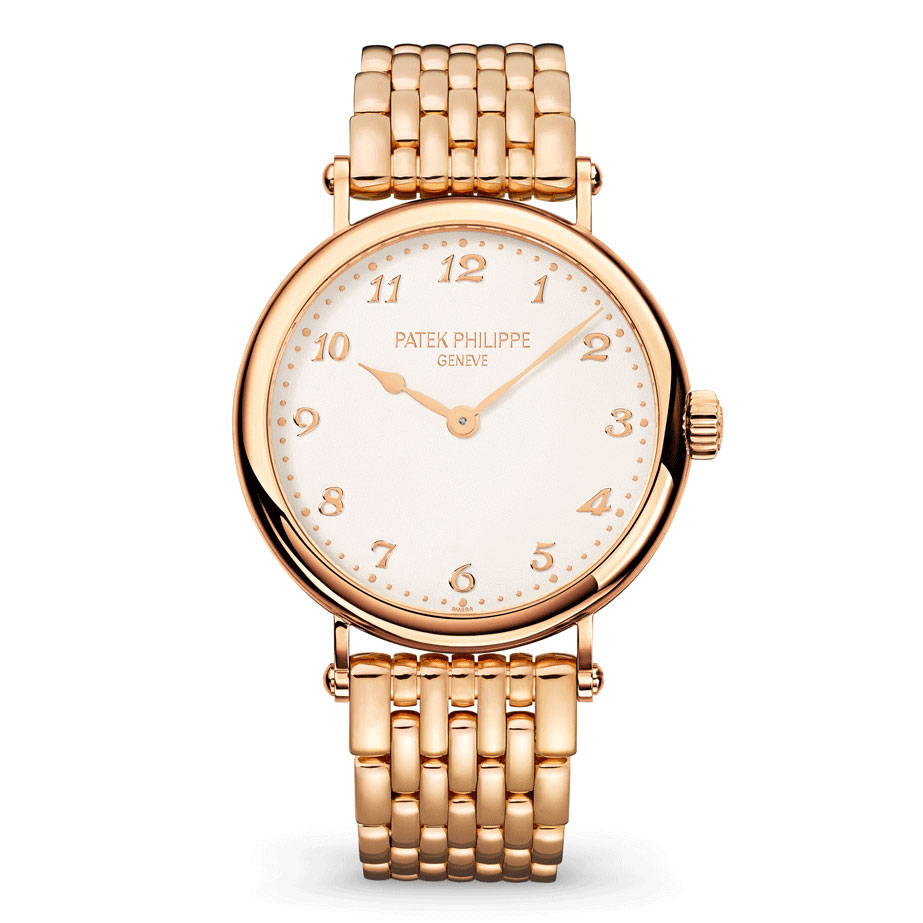 Patek Phillippe Rose Gold Calatrava Ladies Watch
With a face measuring 34.6mm, this 18-karat rose-gold watch features a grained silvery-white dial and gold-applied Breguet numerals. Since 1839, Patek Phillippe has been at the center of Genevan watchmaking. Each watch is not only a precise time-keeping mechanism but always a work of pure art. Patek Phillippe stands as the final family-owned watchmaker in Geneva and considered by experts as creators of the finest timepieces in the world.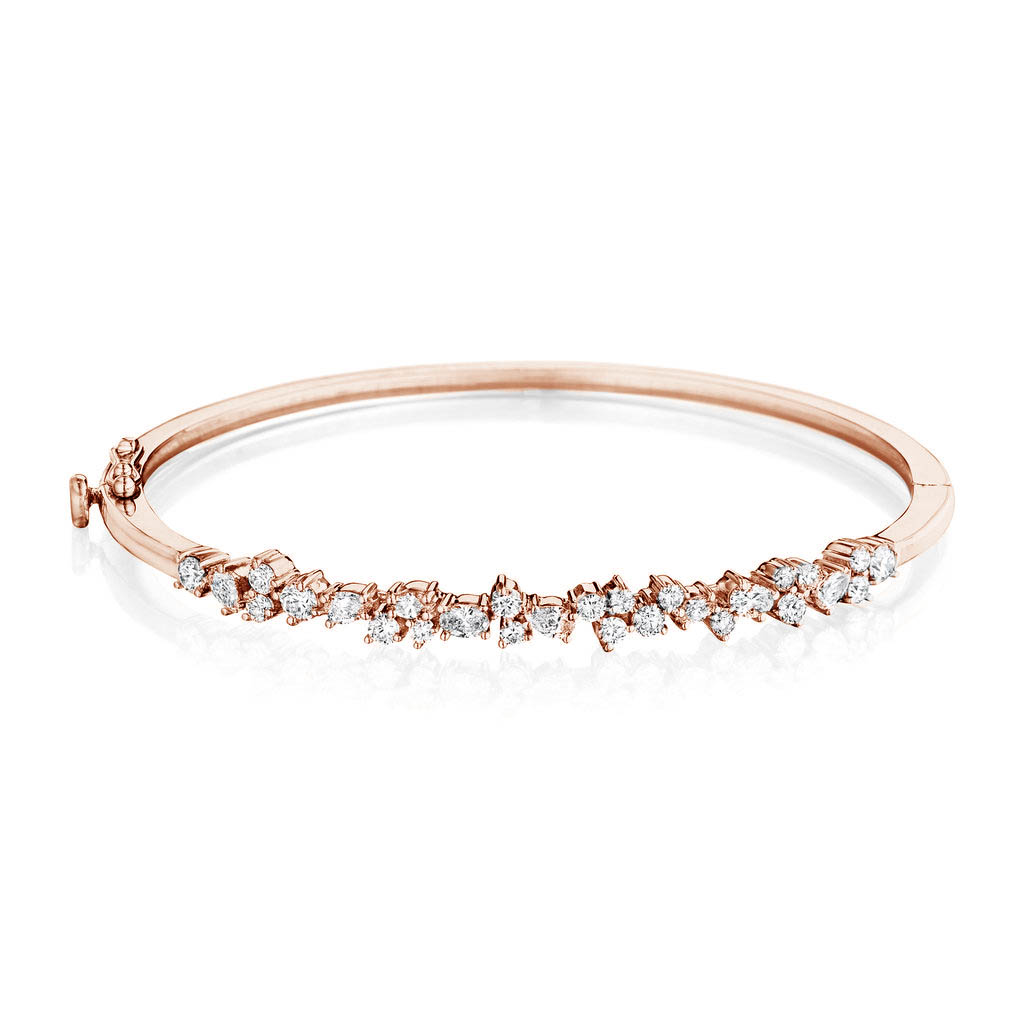 From the Penny Preville Classic Collection comes this diamond bangle made with 18-karat rose gold, 20 full cut diamonds weighing a total 0.86 carats, 2 marquise cut diamonds weighing 0.10 total carats, 2 oval diamonds weighing 0.20 total carats, and 4 pear shape diamonds totaling 0.34 carats. Penny Preville's story is as compelling as her jewelry. As a young girl, she was enchanted by her grandmother's jewelry box and has merged old-world techniques with a contemporary sensibility. A bracelet like this is a marvelous balance between elegance, fashion, innovation, and versatility.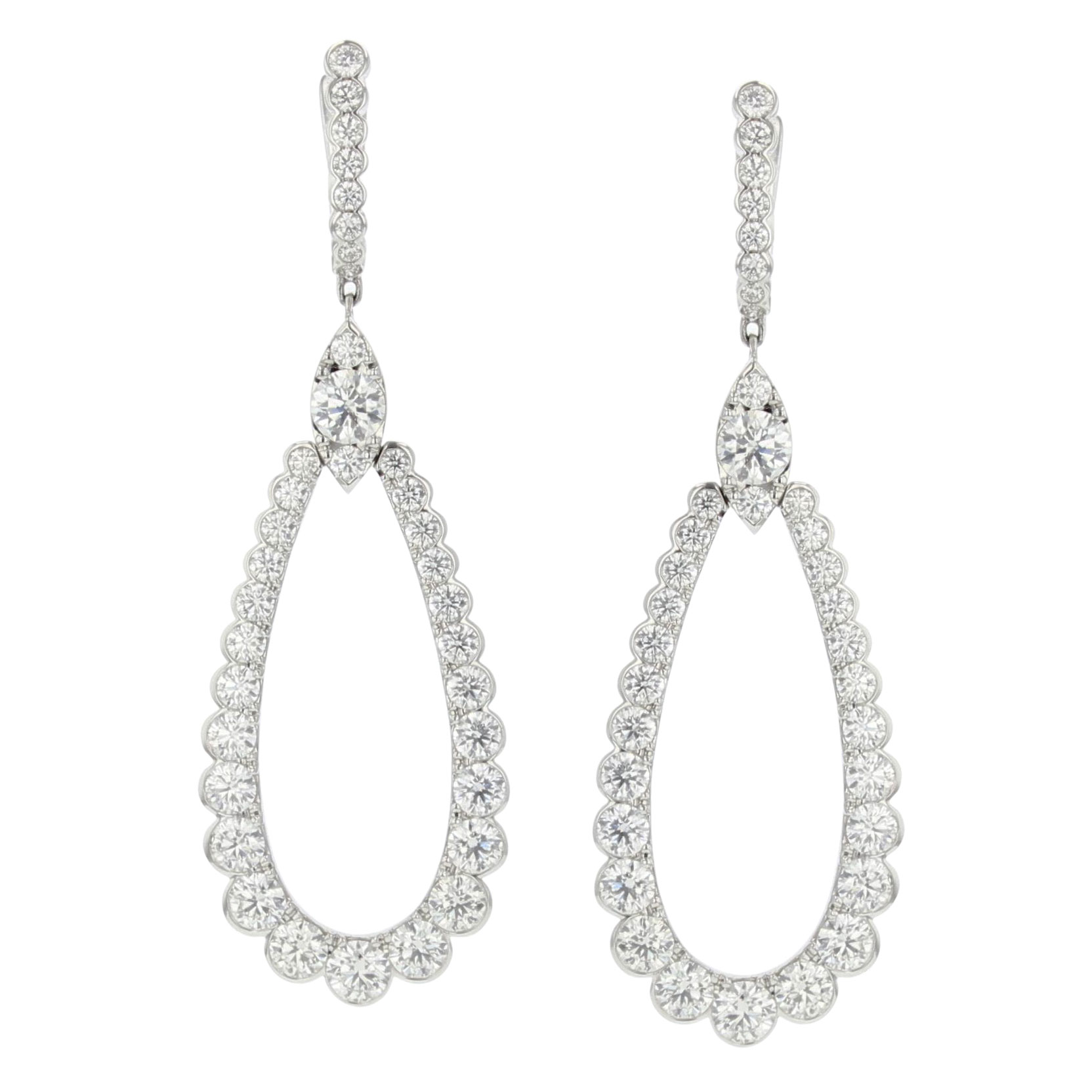 Hearts On Fire Drop Earrings
Hearts On Fire, established in 1996, introduced the world to a brilliant difference that is undeniable. Founders Glenn and Susan Rothman discovered an unusual cut that displayed an amazing hearts and fireburst pattern. It's a diamond that is now known as "The World's Most Perfectly Cut Diamond." These regal drop earrings are from the Aerial Collection come in 18-karat white gold with 72 full cut diamonds weighing between 4.95 and 5.05 total carats.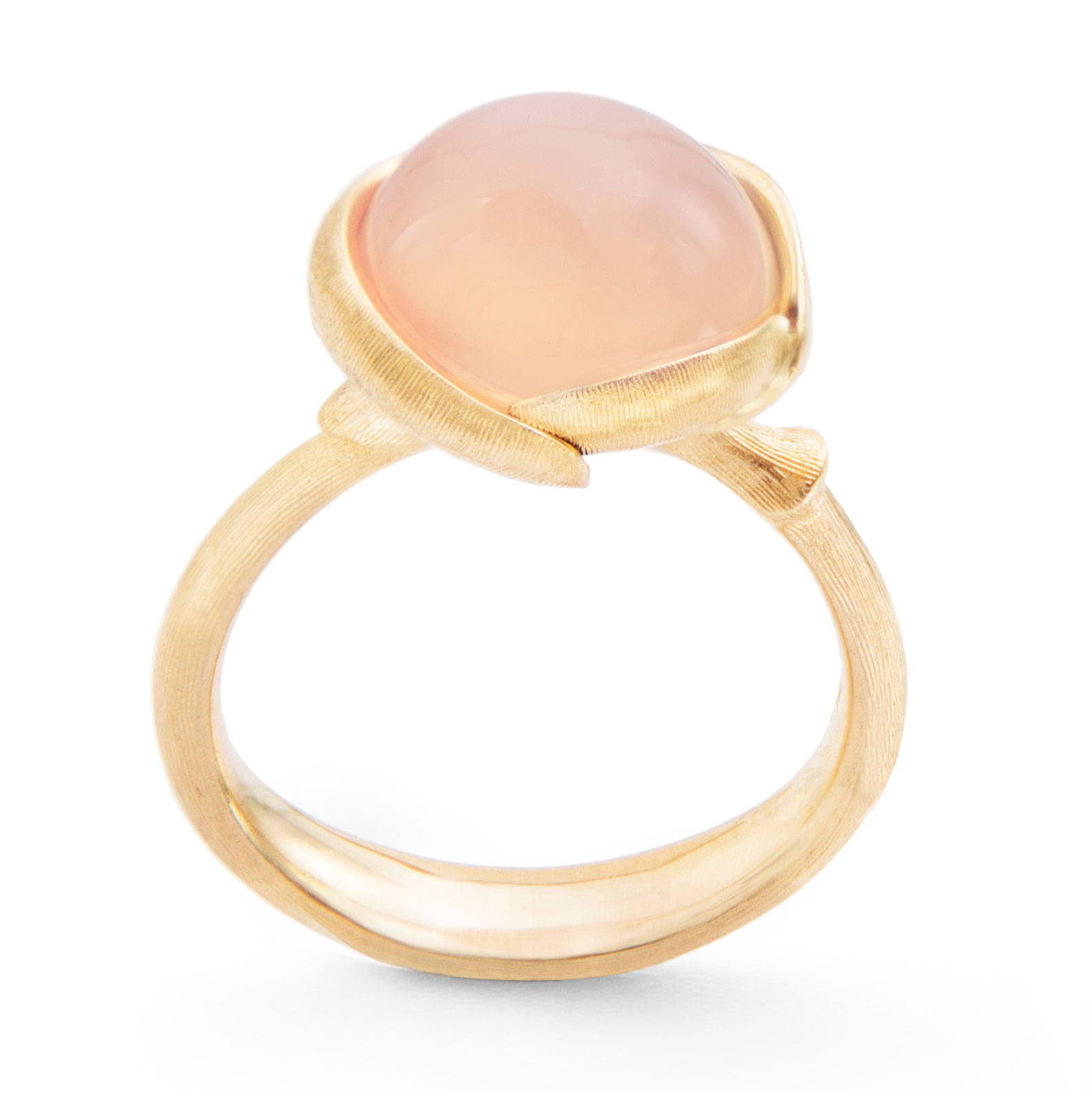 Ole Lynggaard Copenhagen Lotus Ring
She will adore this blush moonstone ring from Ole Lynggaard's Lotus Ring collection. Known as the leader in Scandinavian luxury jewelry, Ole Lynggaard has been quickly gaining international recognition. This ring is available in blush and over 15 other colors. Inspired by the soft shapes of the lotus flower, with gold or silver leaves folded around a large cabochon-cut precious stone. The entire collection was personally designed by Charlotte Lynggaard.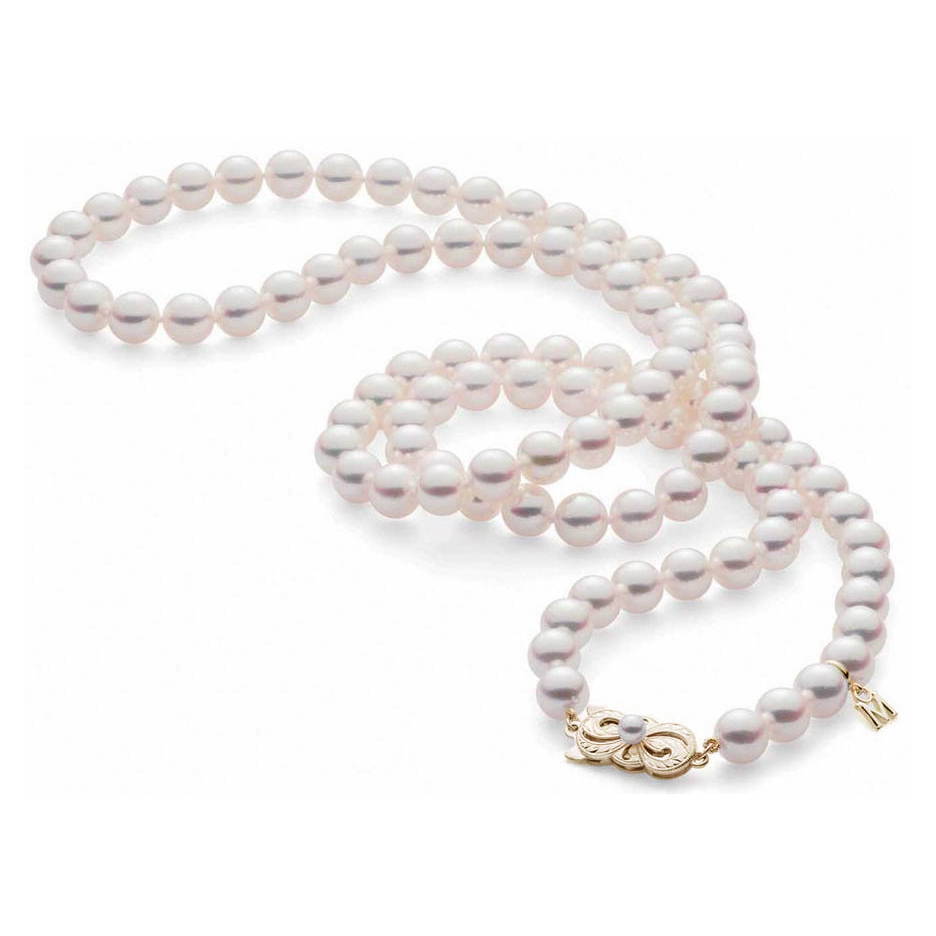 Mikimoto Pearl Necklace
Kokichi Mikimoto, known for creating the world's first cultured pearl, inspired the brand now known simply as Mikimoto. The company is the world's finest producer of quality cultured pearls, and this necklace is no exception. An 18-karat yellow gold and pearl "opera" necklace is 32 inches and features 7-8mm A1 Akoya pearls. It's a classic piece that belongs in any woman's jewelry collection. It works for every occasion from everyday wear to a night out.
These are just a handful of ideas. We are always happy to help ease your holiday-anxiety with a store full of gifts that will make this year a huge success!