An Inside Look Into Robin Williams' Luxury Watch Collection
From complex characters in films such as Dead Poets Society, Good Will Hunting, and Patch Adams, to comedic genius in Mrs. Doubtfire and Aladdin, Robin Williams was renowned for his versatility and humor. A comedian and actor loved the world over, Williams also had a fondness for luxury watches. While it might come as no surprise that an actor who had achieved the success of Robin Williams (he received 64 awards throughout his career) would own a collection of watches, the specific pieces of his collection tell the story of a seriously horological thinker. With an eye towards unique and historical pieces, Williams fascination with timepieces was far from surface level. This month in New York, Sotheby's auctioned 44 of these unique, sentimental, and complex pieces from the collection of the late Robin Williams. Today we will take a look at a few that caught our eye:
A fascination with Panerai does not a watch geek make. There are plenty of Hollywood residents sporting a Radiomir on their wrist, but these choices by Williams display his attention to heritage and his investment in watchmaking brands during their infancy. When Panerai re-formed in 1998 under the umbrella of the Vendôme Luxury Group, the PAM0001 was the first production piece testing the waters of the modern watch market. Fifteen-hundred pieces were produced, and Williams wasted no time diving in on the re-invented brand, purchasing serial number 046. The Panerai Titanium Diver's Compass is a 2004 reissue which harkens to the brand's early diving instrument roots. Piece 172 of a 300-piece limited production run, the Diver's Compass is a titanium construction on leather with a titanium buckle.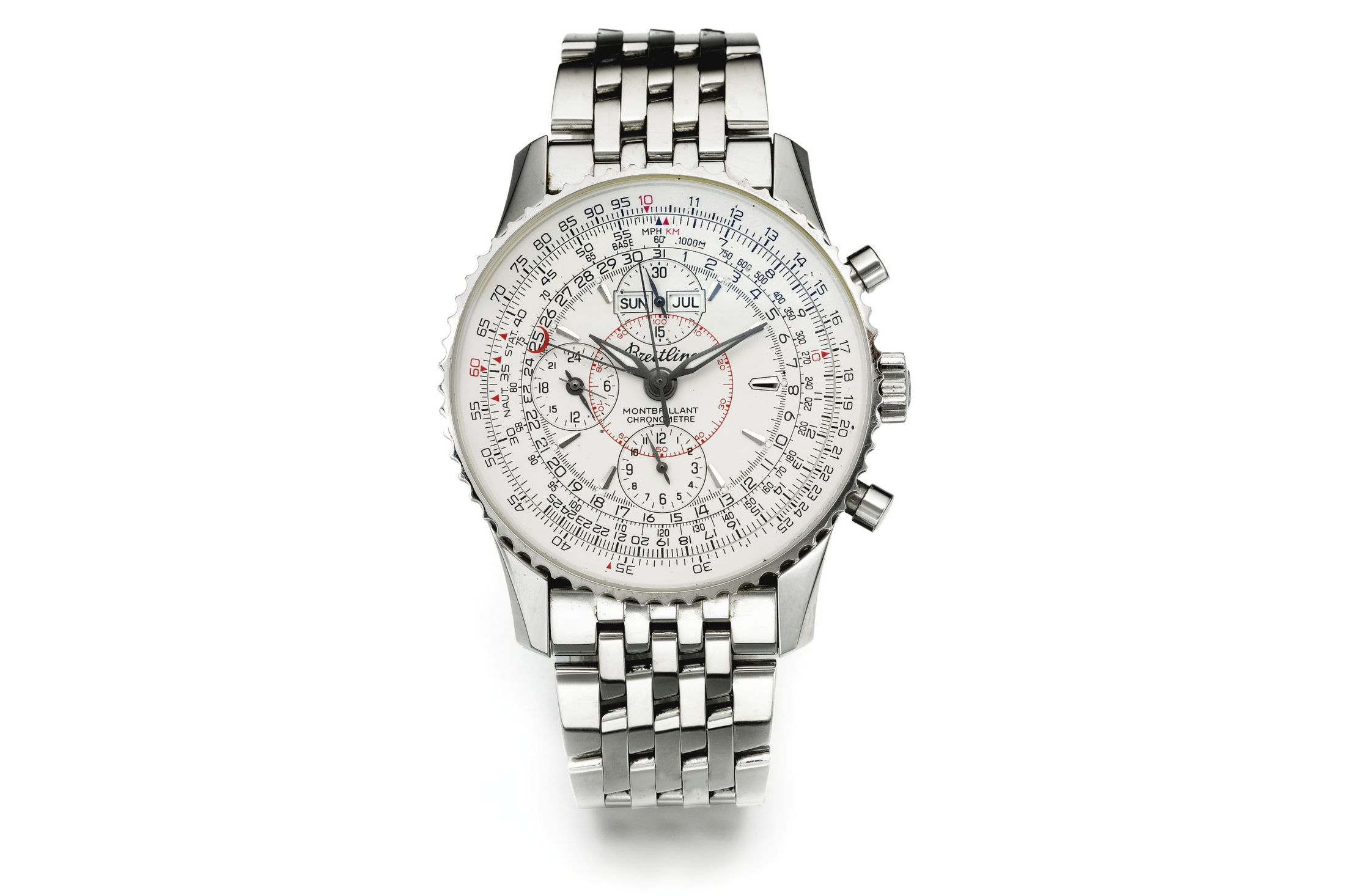 Perhaps no piece in his collection more clearly demonstrates the truly specific eye for watchmaking possessed by Williams than the Breitling Montbrillant Datora. While he could have easily chosen a Navitimer reissue as countless others have, Robin Williams chose the aesthetics of the Navitimer with a yet uncommon triple-date chronograph complication. The Montbrillant Datora is cased in stainless steel and measures 43mm in diameter, a modest size for Breitling, and clearly a watch worthy of daily wear by Williams due to the unique complication.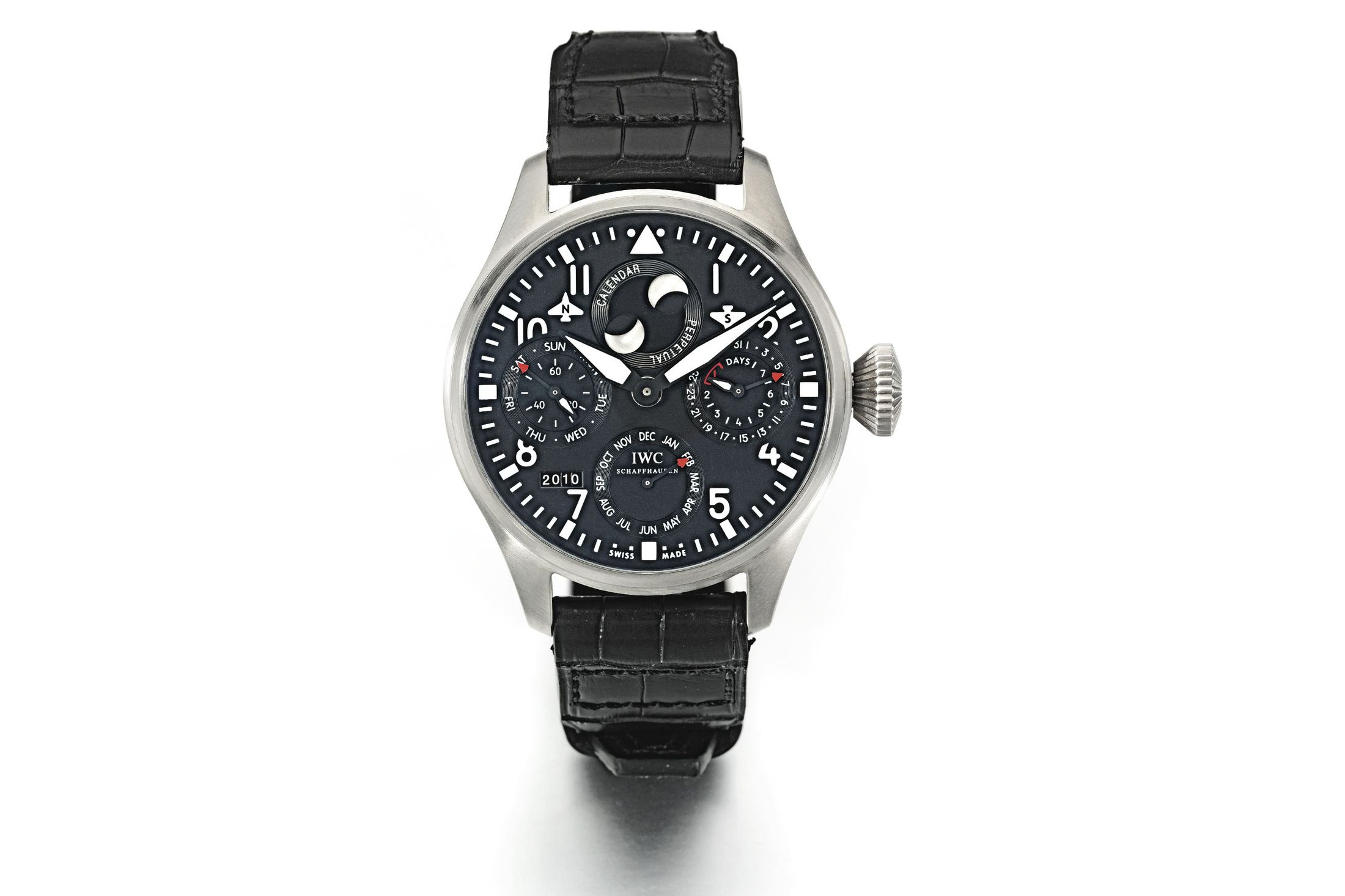 The Perpetual Calendar Big Pilot Watch was one of six IWC pieces in Williams' collection, and a unique watch that further displayed his proclivity for titanium timepieces. IWC created only 50 pieces of this limited-edition watch in titanium, with later variants in everything from steel to black ceramic. The scarcity of the titanium construction with classic black dial, white and red accents, and moon phase reference makes this offering far more desirable to a watch collector.
While these are only four of the more than forty pieces offered at auction by Sotheby's that once belonged to Williams, they show a keen eye for quality and unique features that only a true watch collector would identify. While he may have been a humorist, a dramatist, and a philanthropist, it appears from this collection that Robin Williams was also quite the amateur horologist.