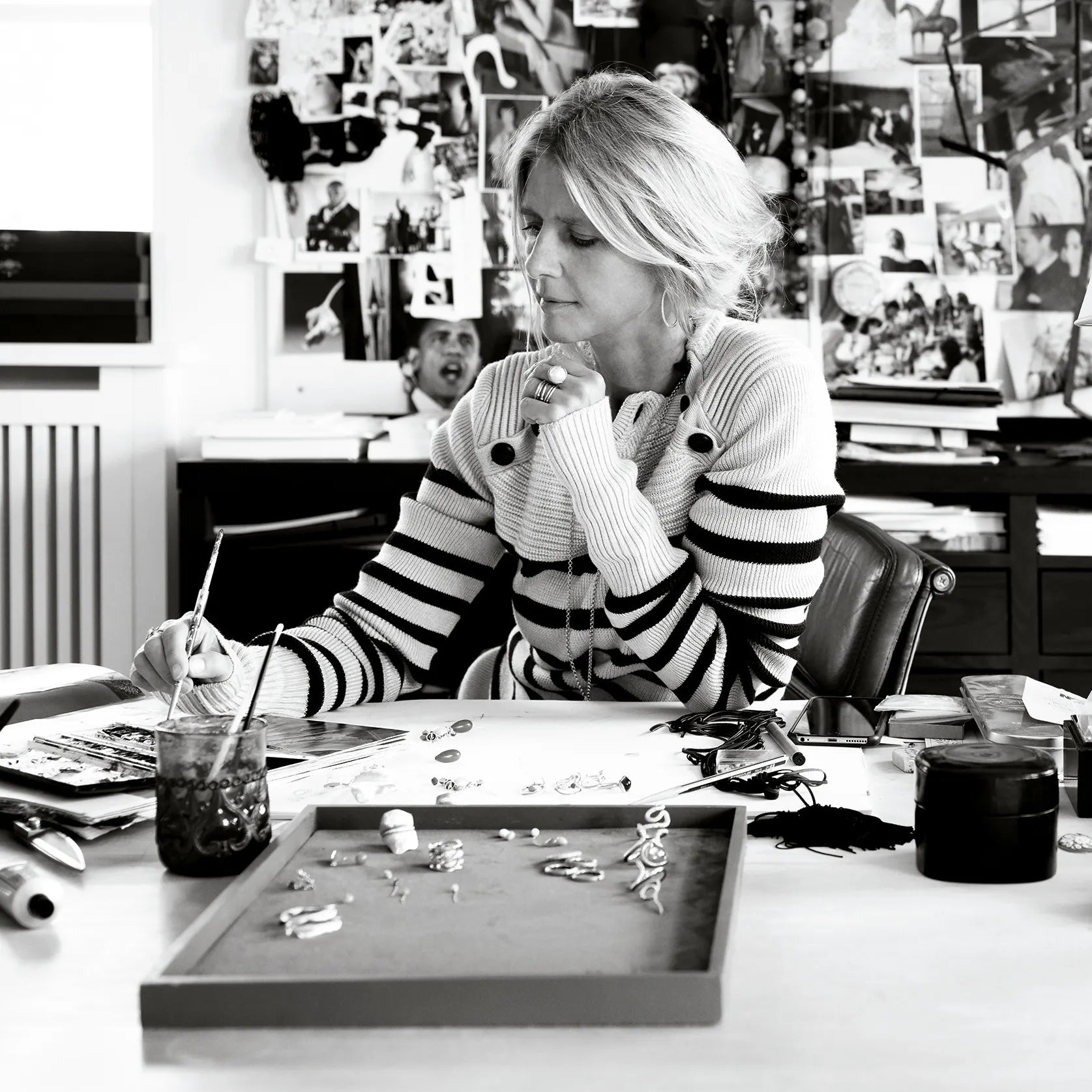 "A major source of inspiration is always life's many contrasts," says Charlotte Lynggaard, Creative Director at OLE LYNGGAARD COPENHAGEN. Her father, Ole, began the company in 1963. At that time, the jewelry business was driven mostly by men. Quite a contrast, indeed.
With each generation in a family business, comes each generation's personal stamp on the company. Charlotte's trademark: An elegant edge with a distinctly feminine look. But, where did this eye for design come from?
Photo Credit: olelynggaard.com
Charlotte offers her version of the story: "Ever since I can remember, jewelry making traditions have always been a part of our lives. Growing up with a goldsmith for a father – with his own jewelry company and great passion for craftsmanship and design – really influenced me from an early stage and formed the foundation for the great interest and respect that I have for the crafts today."
The roots of their family business are strong, and their commitment to excellence hasn't wavered. Charlotte works alongside her brother Søren as CEO, and her husband Michel Normann, the CCO. As creative director of one of the most respected names in handcrafted luxury jewelry, it is important to Charlotte to carry on what her father began.
Photo Credit: olelynggaard.com
"Being a family company, we always supported my father's work – my mother, who is a teacher, was behind all the texts and press releases created for the company – my children, brother Søren and I always assisted my father during events and jewelry fairs."
Today, Charlotte is all about gold. She loves to work with gold because of its diversity of color and the endless possibilities in shape. With gemstones added along, like her favorites red, pink and green tourmalines, the London blue topaz, rutile quartz moonstones, coral and of course diamonds, Charlotte designs jewelry that is compelling, eloquent and evocative. Everything created is put to the test with the sensitivity and skill of a true artist.
Charlotte's firm rule is that they will only work with the best part of the stone, and let nature guide the design. Each stone is different, hence, each design matches accordingly.
"I am very much inspired by travels, women from different cultures, the use of different materials and nature."
This love of the great contrasts in the world earned her the honor of designing for the Royal Danish Court. "The Midnight Tiara," worn by Crown princess Mary, took over 300 hours to complete. It was made with rose and white gold, with over 1300 diamonds. In 2008, the company earned the title "By Appointment to the Royal Danish Court," a title only achieved after 25 years of loyal service to the Royal family.
Charlotte has taken the company a long way since OLE LYNGGAARD COPENHAGEN established it. But, that's just the kind of contrast she loves.
Come see Charlotte's creations for yourself at our OLE LYNGGAARD COPENHAGEN Trunk Show on June 21st at our San Francisco location where we will be debuting the entire collection. 
You can also visit their website at www.olelynggaard.com.