From the silver screen to the sporting arena, there are few people who capture our collective gaze and admiration like celebrities. Whether they made their name playing our favorite character in Hollywood or by scoring the goal that won our team a championship, celebrities have a way of entering our lives. We enjoy admiring the lavish lifestyle of fame and fortune whether they are role models, fashion inspiration, or our biggest teenage crush. Our admiration extends to their choice of luxury timepieces, as celebrities often have some of the most exclusive options at their fingertips. Here are a couple of watches commonly worn by some of our favorite celebrities.
David Beckham
Before he was traveling the globe as a fashion icon and attending royal weddings, David Beckham was a global soccer phenomenon. In 2012, Breitling named him a global ambassador and outfitted him with a Breitling Transocean Chronograph Unitime Worldtime watch. With his playing days now behind him, and his focus growing as an entrepreneur and philanthropist, Beckham signed on as a global ambassador with Tudor in 2017. His daily choice for timepiece is the Tudor Black Bay Bronze, a 43 mm divers' watch. Powered by the Calibre MT5601, a COSC certified movement, the Black Bay Bronze features a power reserve of 70 hours, keeping it going well into any of those heart-stopping extra-time matches. The modern and stylish appearance, bronze on black with a black leather strap is befitting of Beckham's style and status as a global fashion icon.
Robert Downey Jr.
While he may be best known for his immersive characters and unique personality, Robert Downey Jr. collects watches as if he were the real-life Ironman. Whether demolishing worlds in the Avengers franchise or solving a mystery with wit as Sherlock Holmes, the actor has no allegiance to a particular type of role, having appeared in nearly ninety films. In much the same way, Downey Jr. has no allegiance to a particular watch brand. His collection, however, is astounding. It includes A Jaeger-LeCoultre Amvox 3, a Patek Philippe Nautilus, the Rolex "Hulk" Submariner, a Bamford Watch Department GMT-Master II, and an Omega Speedmaster. It is perhaps the Patek Philippe Nautilus Moonphase Steel which is most noticed on his wrist. The simple rounded octagonal shape has epitomized luxury sport watch elegance since 1976. Powered by a self-winding mechanical movement and displaying both a power reserve and seconds sub-dial in addition to the moon phase indicator, the complex but clean layout is class Patek.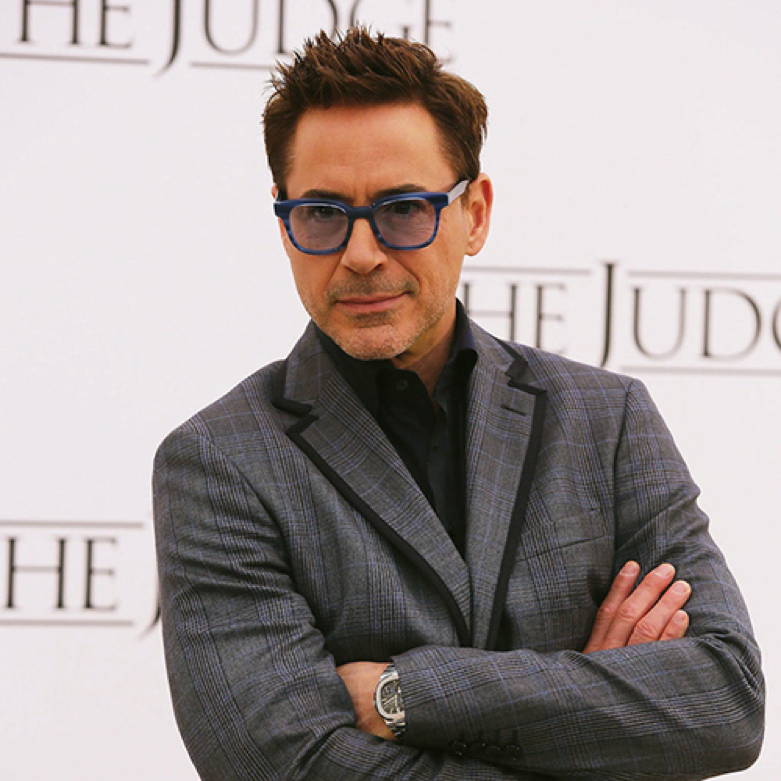 Michael Jordan
Few people can say they are truly the greatest ever at anything. We are consistently reminded that there is someone better or something newer. For Michael Jordan however, the conversation often begins and ends with his name as the greatest basketball player ever. While he may be best known for his brand association with Nike and his ability to elevate any partnership he joins (including Coca-Cola, McDonald's, Wheaties, and Hanes), Jordan is regularly ranked by Forbes as one of the most powerful celebrities in the world and became the first basketball player to break into the billionaire club. When it comes to timepieces, we know MJ has a specific type, and that type is IWC. He was spotted wearing the Big Pilot's Watch when he received the Presidential Medal of Freedom from Barack Obama in 2016. Most recently during a 2019 NBA All-Star press conference, he wore the more complicated IWC Big Pilot's Watch Annual Calendar Antoine De Saint Exupéry in red gold. The watch is limited to 250 pieces globally and powered by an IWC-manufactured 52850 Calibre automatic self-winding movement with 168-hour power reserve. For "the greatest" there seems to be only one brand that works for his timekeeping needs.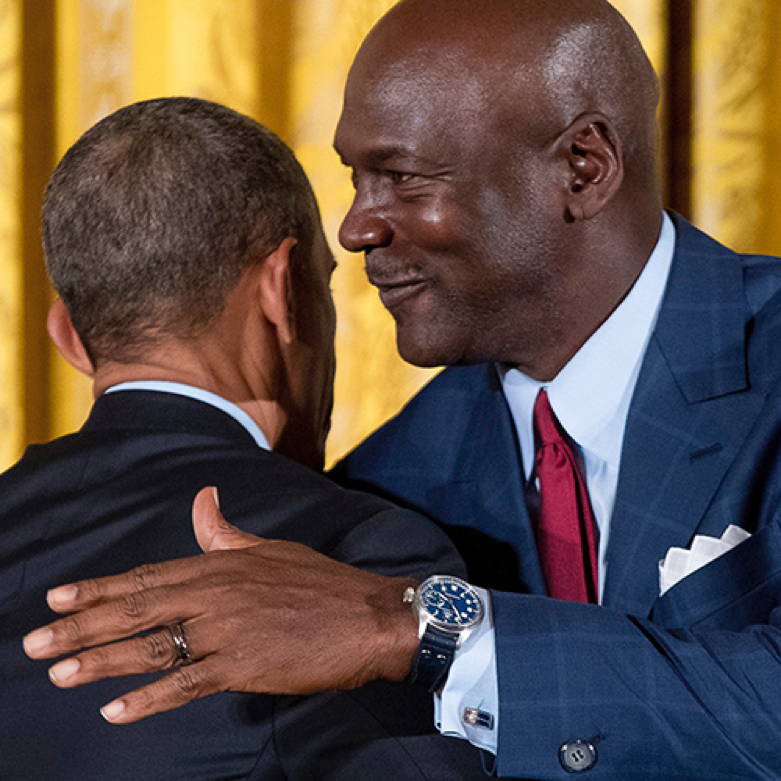 Ellen DeGeneres
With an entertainment career set to enter it's fifth decade, what began as stand-up comedy has morphed into global reach. From appearances as our favorite forgetful fish in animated films to her national talk show renowned for surprising guests with gifts to her lifestyle brand ED and her production and record companies, Ellen Degeneres is a very busy woman. Add on a Presidential Medal of Freedom in 2016, 30 Emmy awards, and extensive work with human and animal rights groups and you begin to see that she is not only busy but exceptionally accomplished. DeGeneres also happens to be one of Hollywood's biggest watch collectors, with a clear affinity for the Patek Philippe brand. She's been spotted on wearing two distinct timepieces on her television show, both products of the blue-chip Swiss timepiece maker. A classic Nautilus in stainless steel with a silvery-white dial was spotted on the wrist of the host. Powered by a caliber 26-330 self-winding mechanical movement, the timepiece features a sweeping seconds hand and classic styling. DeGeneres has also been seen wearing an Annual Calendar Chronograph in stainless steel.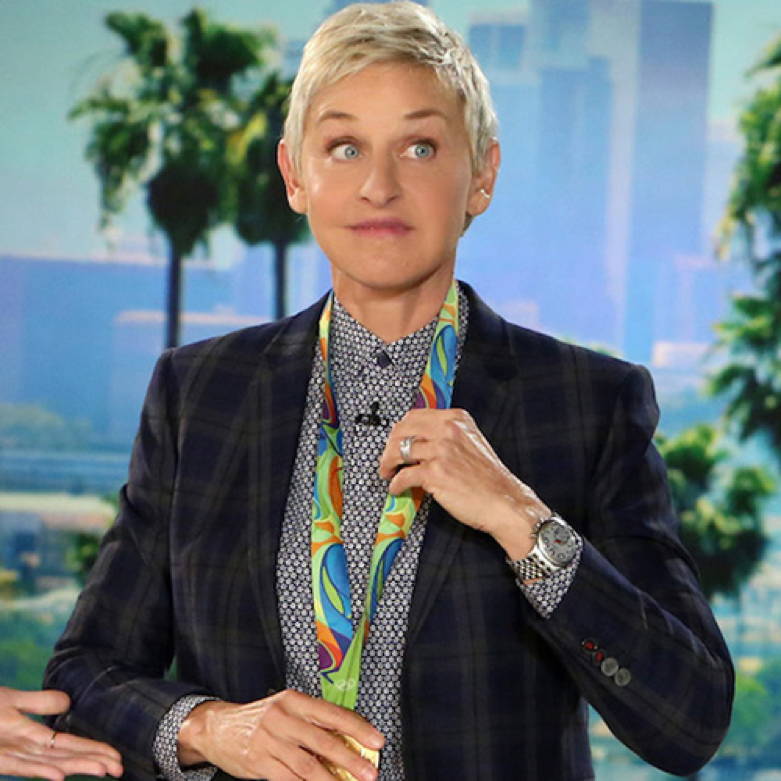 Sylvester Stallone
With a focus on youth and flash, Hollywood has a habit of using people up and spitting them back out. Very few actors are around long enough to establish themselves as consistently great, let alone elevating themselves into the conversation as legends. Sylvester Stallone is one of those actors. After struggling as an actor for many years, Stallone got his first break in the 1974 film The Lords of Flatbush. He is perhaps best known for the iconic role of underdog boxer and eventual world heavyweight champion Rocky Balboa in the globally iconic Rocky franchise which began in 1976. He went on to star as Rambo and solidified his place as an action superstar. His longtime partnership with watch brand Panerai helped to skyrocket the fame of the watchmaker when Stallone wore the Panerai Luminor Marina during his 1995 film Daylight. Following the film, Panerai released a limited edition Luminor dedicated to the actor. He has since been spotted in both Rambo and The Expendables films wearing Panerai timepieces along with his co-stars. His affinity for the watch is based on the unique functional designs and military heritage.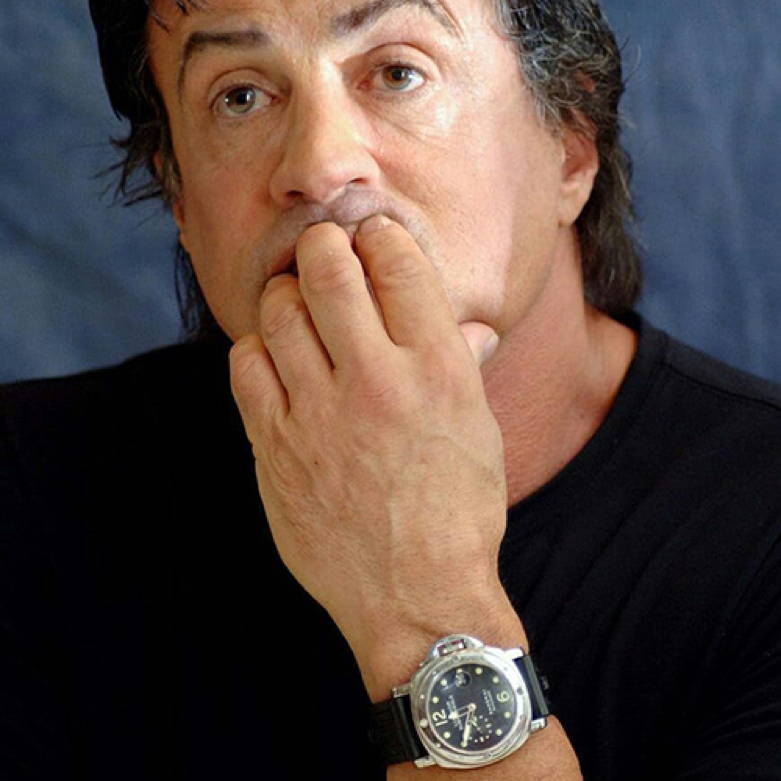 Brad Pitt
What began as a move to California to avoid settling into a post-collegiate job in Oklahoma has turned into an ongoing thirty-year career as an actor and film producer for Brad Pitt. Best known for his breakout role in Interview with a Vampire and later for his comedic roles in the Oceans series of films, Pitt has become synonymous with charm and Hollywood. He has been named the sexiest man alive on multiple occasions but is perhaps better known for his humanitarian and political causes in recent years. When it comes to a timepiece that can keep up with the hectic schedule of a Hollywood icon, Pitt places his trust in the Patek Philippe Nautilus. While he was officially a Tag Heuer ambassador from 2002 to 2008, his recent selections have been rare Patek Philippe pieces. His collection includes a Patek Philippe Annual Calendar in Rose Gold and a Blue Calatrava Grand Complication which he bid on at an auction for rare timepieces. Suffice to say that the former sexiest man alive has a type, and it's rare Patek.