How to Pick the Perfect Push Present for Your Expecting Wife
It's incredibly difficult to know how to say thank you to the mother of your new baby. She's been through a rollercoaster of emotions to bring a new life into the world – one the two of you created together. How can you possibly honor her 9 month journey through sweat, tears and hard work?
Now, we know the biggest gift for any mom is her newborn baby and nothing can come close to that. But unlike labor, a congratulatory "push gift" never hurts. After all – she deserves it.
Whether it's your first or your tenth, every child's birth should be marked in a significant way. We've found that parents often choose to celebrate a pregnancy with a "push gift" – a small token of appreciation given to a woman by her partner just after the baby is born.
Unlike gifts a new mom receives from a baby shower, a push present is all about her. Some women receive vacations, spa trips or bottles of perfume. However, these types of gifts are fleeting – enjoyed but without a lasting memory of the pregnancy. A gift to celebrate the birth of your child should be something she can treasure forever.
In fact, that's why jewelry is the most popular selection for "push gifts". More and more, we hear from new moms that push gifts are the most meaningful and precious items they own. A reminder of the love she has for you and her child.
So, if you're looking to make a lasting impression of the miracle of birth (and leave out the memory of labor), here are a few ideas for simple "push gifts" from our staff at Shreve & Co.
Stackable Bands
Stackable bands have grown in popularity in the last few years for many reasons outside of just being a major fashion trend. The reason we love these as gifts for new moms is because they offer a lot of versatility and can be personalized to the child. Stackable bands can be worn alone on either hand, paired with existing rings or used to further highlight wedding rings. Because they are often the made with the durability of wedding bands, these rings can be worn everyday.
Stackable bands also come made with a variety of gemstones. We often see partners select rings that showcase gemstones that represent the month of the child's birth. Many also have these gifts engraved with dates and personal messages to further personalize it.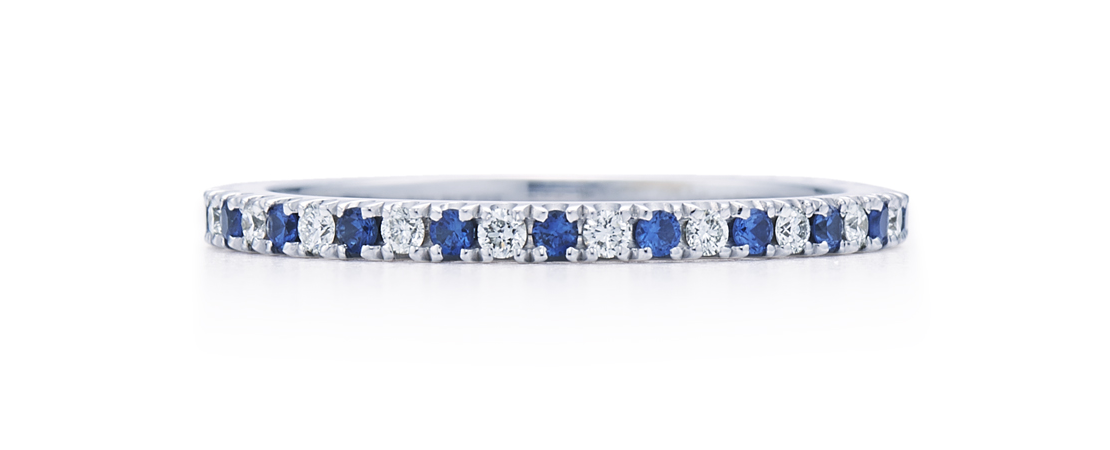 Right Hand Ring
Unlike an engagement ring, a right hand ring is typically worn to compliment an outfit or on a special occasion. Much like stackable bands, right hand rings are made with a variety of gemstones and can be engraved with intimate messages.
One thing that sets right hand rings apart from stackable bands is that they make a bigger statement on their own. Sometimes, you will hear them referred to as cocktail rings because they have a "wow" factor about them. Especially for first-time moms, right hand rings are an impactful way to celebrate the first addition to your family.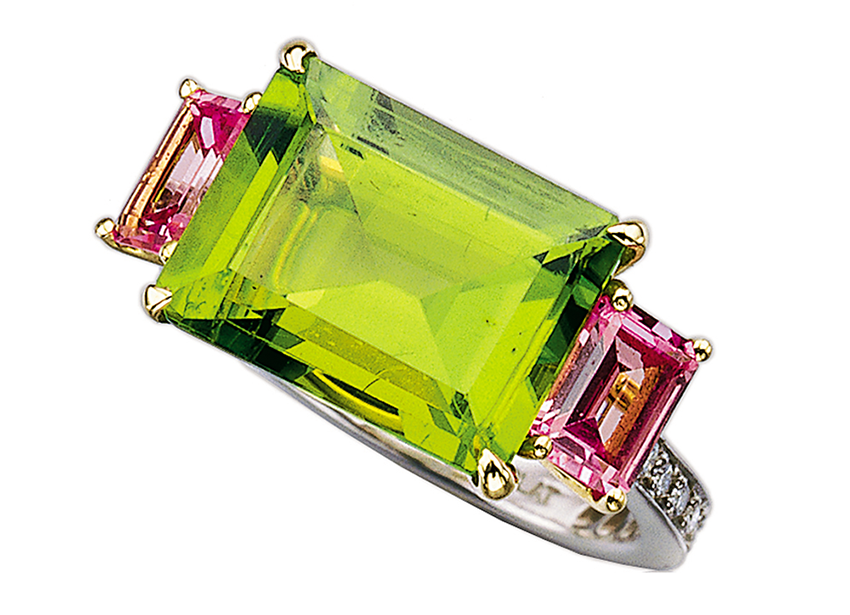 A Luxury Watch
Besides keeping her punctual, a luxury watch is a great choice for a push gift. If your new mom is a little more trendy than most, then selecting a timepiece might be the right way to go. In fact, they are one of the most requested items on our customer's wish lists.
Most of our watches can also be engraved on the backside of the case. Because we often have the manufacturer themselves to do the engraving, be sure to ask one of our staff members about whether or not the watch you select can be personalized.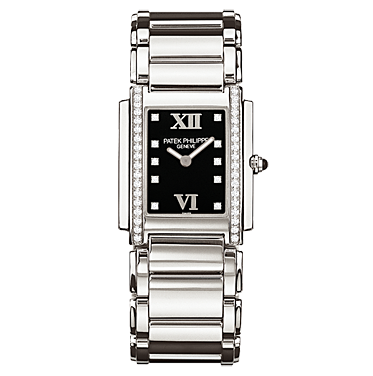 Deciding on a Push Gift
Even though, some of the gifts we recommended thus far are specific to the child, the direct connection is not necessarily a requirement. In fact, given the uncertainty of things like names and birthdates, it may be better if your gift isn't specific, especially if you want to pre-plan it. Select a pair of hoop earrings, a string of pearls, or a diamond bangle. The gift can be almost anything, as long as it comes from the heart.
You can also come in to any Shreve & Co. location and get a recommendation from any one of our staff members – many have personal experience with this type of gift. We can show you the most popular push gifts and work to find the perfect gift for your significant other.
Whatever you decide on, even if it's not directly related to babies and birth, it will be symbolic of the event, and something she will forever associate with the experience, and with you. The bond that creates will make it one of her most treasured pieces for the rest of her life.
Be sure to schedule an appointment with one of our experienced staff members to get the best experience possible for your new mom.