11-thousand years ago, our ancestors couldn't possibly know what was special about the metals they had discovered. Their utility seemed to be more important than anything. But it didn't take long before people realized some metals are more valuable than others. The hard to find gold metal and shining silver became prized possessions. More than ten millennia later, how much do we know about precious metals used in jewelry? Here is a handy guide to understanding the difference, pros, cons, and interesting facts: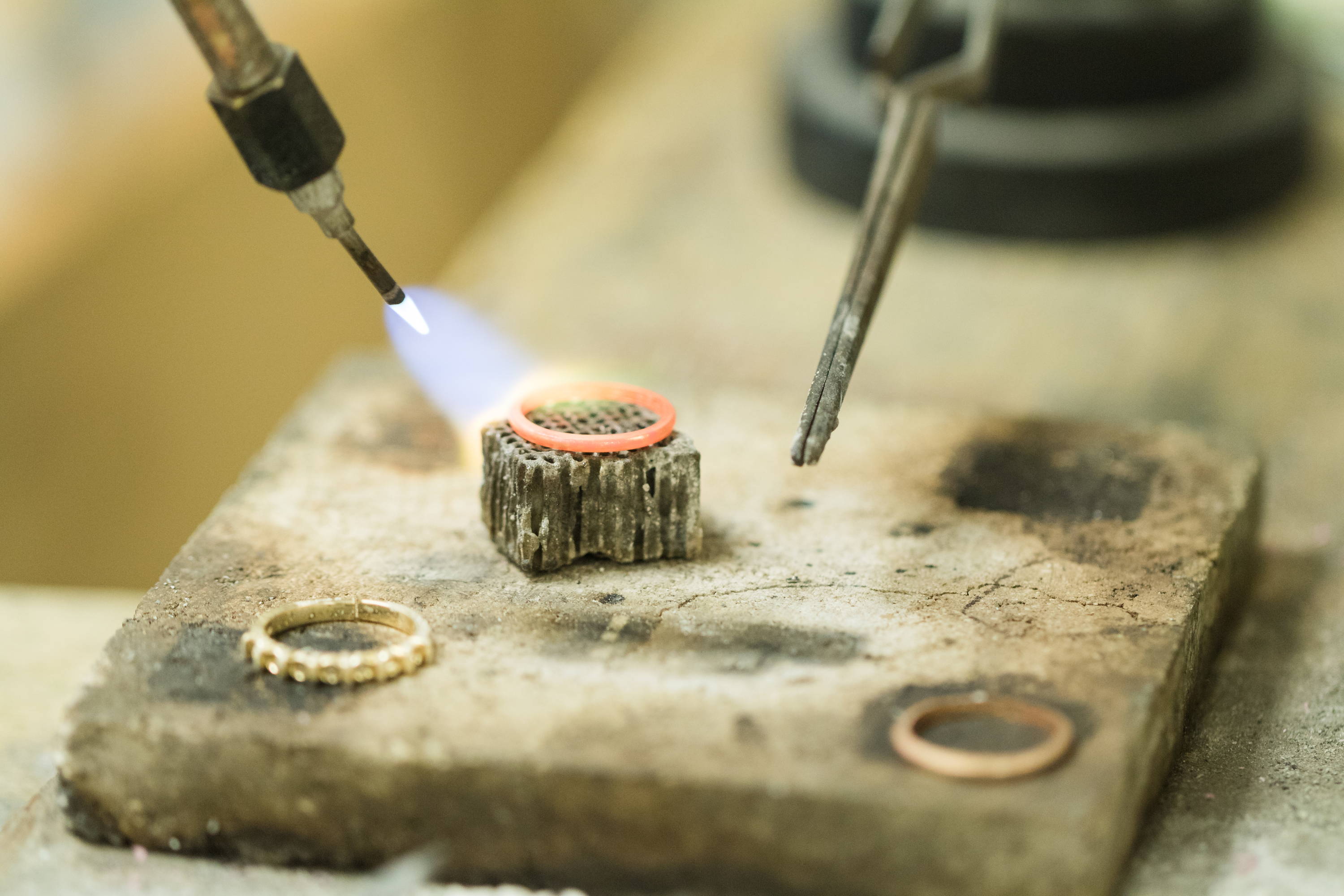 Gold
Gold is a resilient metal and is easy to repair and polish as the years go on. It's not prone to rust or tarnish like other metals. You'll find gold in shades of yellow, white, and rose depending on the type of metal alloys mixed in. The reason you'll see a range of prices on gold has to do with the purity of the gold. A higher karat means its purer...and that means it will cost you more.
Yellow Gold
Yellow gold is the shade that immediately comes to mind when we think of gold. Pure gold is combined with zinc and copper to help strengthen the soft material. 18 or 14-karat gold is often used for wedding and engagement rings, but since it's the purest of the various colors, it can scratch easily. Yellow gold requires regular cleaning and polish.
White Gold
White gold looks similar to stronger metals like platinum, but for a much lower cost. When gold is combined with white metals like palladium, manganese or nickel, the result is white gold. The alloys make this much more durable than yellow gold, but you still need to clean and polish regularly. Every few years, white gold needs to be re-dipped in rhodium to retain its luster and color.
Rose Gold
Rose gold, sometimes also called red or pink gold, is gold that is combined with a copper alloy. Copper makes the gold very sturdy and the strongest of the three colors. Rose gold shouldn't be worn by people who have an allergy or react negatively to copper.
Silver
Pure silver is very soft and malleable, which makes it easy to be scratched or damaged. But this softness also makes it a great metal for engraving and can be molded into a variety of artistic shapes. Of all the precious metals, silver is one of the most inexpensive. Much of the cost comes from the time the artist spends working and creating the piece. With proper care, fine quality silver can last forever...but because it is soft, it's prone to scratching and tarnish. Pure silver is hypo-allergenic, however, sterling silver will contain copper and may be irritating to those with allergies.
Vermeil
Vermeil is a metal that gives you the look of gold with the durability of sterling silver since it's a bit of both. Sterling silver is plated with a thick layer of gold giving you both value and affordability. The plating can be anywhere from 10-karats to 18-karats.
Platinum
This is one of the strongest and hardest of precious metals. It's also one of the rarest, making it pricey. But the strength can't be topped. Platinum is hypoallergenic and very low maintenance. It has been the go-to metal for premium engagement rings and wedding bands.
Palladium
Palladium is similar to platinum, with a lower price tag. A ring will be 95% pure palladium, which makes it incredibly durable and does a fantastic job of resisting corrosion, tarnish, and scratches. It's naturally white in color and surprisingly lightweight. A palladium band will often cost less than half of the price of platinum band because of its density.
Titanium
Men have been choosing titanium because of its strength and durability. It also has a distinctively masculine grey color, but with oxidation can take on other hues like pink, blue, purple, and brown. This rugged metal will withstand seawater and chlorine and isn't likely to be dented and scratched. With those benefits comes a bigger price tag. Titanium is very tedious to extract and will often cost more than others.
Tungsten
Like titanium, tungsten is a popular choice for men's wedding bands. You'll see it in white, black, and classic grey and it is more scratch resistant than most metals. It doesn't quite have the strength of titanium, so you'll want to avoid wearing it while swimming or working with harsh chemicals.
Zirconium
This has been a popular choice for wedding bands recently. The metal starts out in a grey-white shade, but when it's treated with heat it forms a tough, black, scratch-resistant coating known as black zirconium. You can have it polished to a brilliant shine, or have it a matte finish.
Steel
Stainless steel is going to be slightly whiter in color than titanium or zirconium, but not quite as white as platinum or pure silver. It's a very affordable, durable, and hypoallergenic choice. Simple stainless steel polish will keep it looking great for years.
Silicone
The recent popularity of silicone rings is because of how comfortable, durable, and affordable they are. If you are extremely active or work with your hands every day, silicone is a great alternative to one of the classic metals. Companies have been able to make silicone rings that actually look like traditional metals.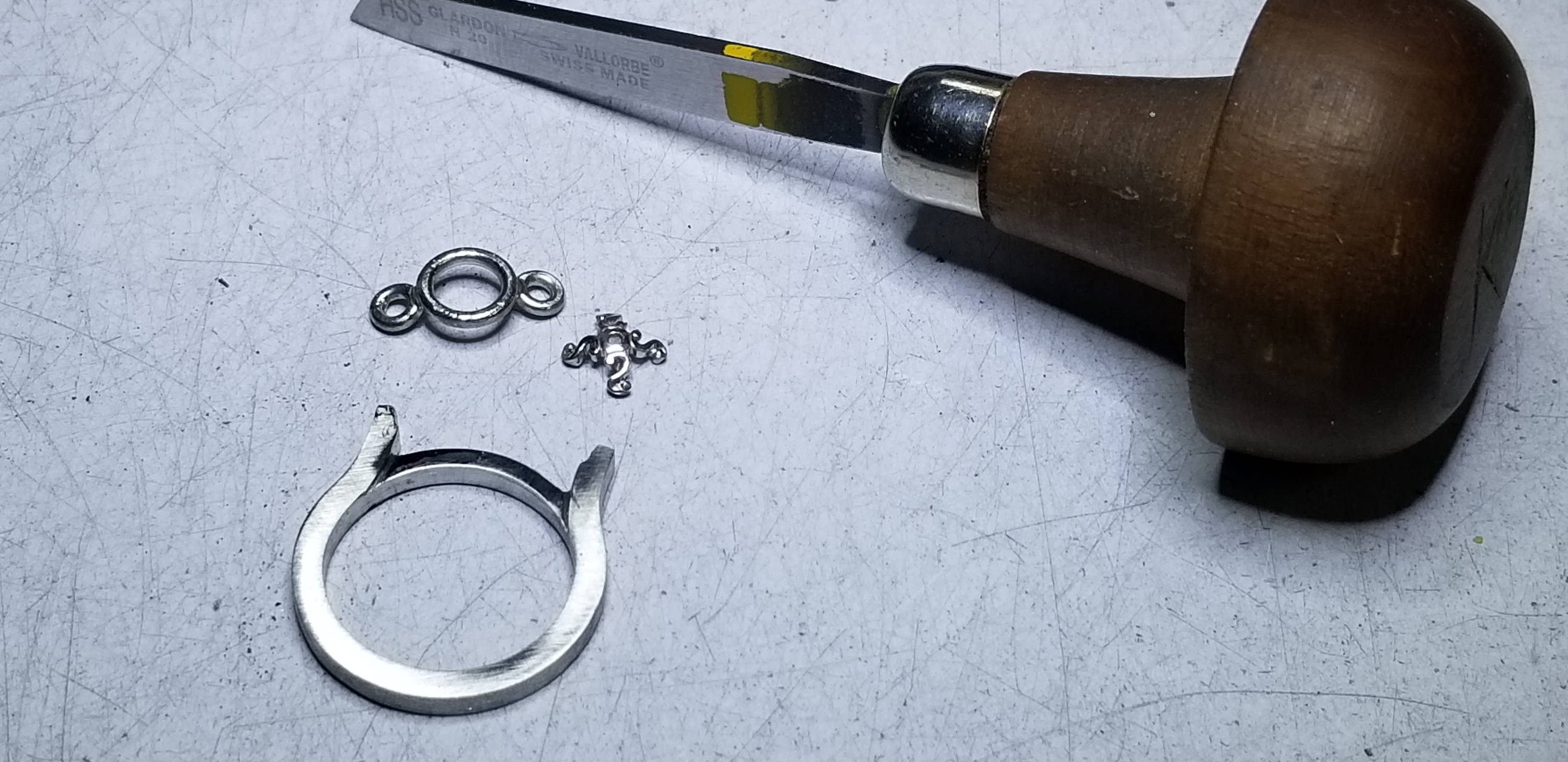 Those are the big choices when it comes to precious metals. Which one fits your tastes and lifestyle? A visit with one of our pro jewelers can help you decide!