Part 1: Patek Philippe - The Journey to Geneva and the Birth of a Legend
In honor of Patek Philippe's 178th anniversary and the opening of their public Grand Exhibition: The Art of Watches, which will take place from July 13th – 23rd, 2017 at Cipriani 42nd Street in New York City, we decided to create a 4-part series in which we will dive in to the history of the preeminent luxury watchmaking brand on the planet.
From the Queen of England to the barons of American Industry, the small specialty brand that began in the mind of a freedom fighter turned horologist has become distinguished for prestige and excellence in timekeeping for the last few centuries. Beginning with the aftermath of the war in 1815, we will traverse more than 200 years in our exploration of the brand known for complications, beauty, and status.
This is the story of Patek Philippe.
Leaving the Homeland
The Congress of Vienna convened in 1815 with the critical issue of providing a long-term peace plan for Europe in the wake of the French Revolutionary and Napoleonic Wars. The former Duchy of Warsaw was ruled by Russia and in the tiny village of Piaski lived the family of Joachim and Anna Patek de Prawdzic and their young son Antoni Norbert Patek. Antoni was born in 1812 and grew to age in unsteady times.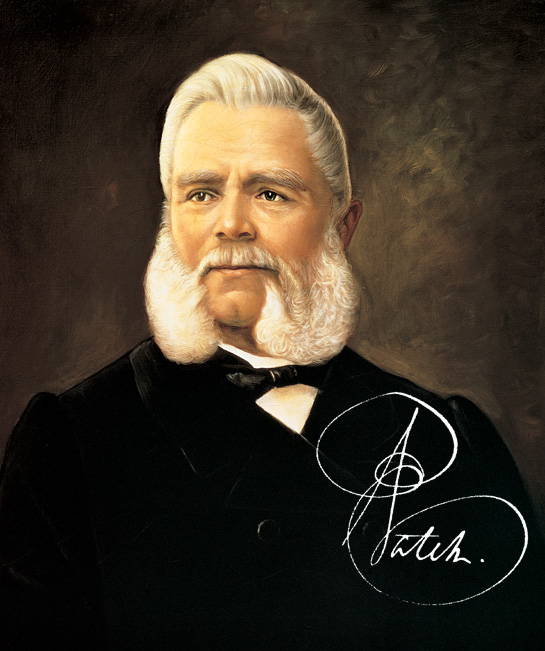 At sixteen he joined the First Mounted Rifles of the Polish Cavalry. He fought in the November Uprising of 1830, and was twice wounded in battle. In October of 1831, Antoni received the Golden Cross, the highest Polish military honor. By the end of 1831, Russia had put down the revolt and the years which followed were harsh for the Polish people, with reprisals and firing squads common for anyone who defied Russian rule under Tsar Nicholas I. Thousands of Poles fled, among them Antoni Norbert Patek, who found political asylum in France, working as a type-setter.
Two short years later, in 1834, a French decree (under pressure from the Russia embassy) once again caused many former Polish insurgents to emigrate, this time to Switzerland. It was here, in Geneva, that Antoni Norbert Patek began a fascination with horology which would change the watchmaking world forever. He purchased movements and provided them to Geneva watchmakers who placed them in cases under his watchful supervision. Decorated by engravers, enamellers, and miniaturists in Switzerland, his pieces placed prominent value on artistic quality from the very start.
A Cornerstone is Laid
Partnering with Warsaw watchmaker and immigrant Francois Czapek, Antoni formed Patek, Czapek & Co. in Geneva on May 1, 1839, laying the keystone for his life's work. Appealing to the emotions of Polish history and culture, their first watches depicted portraits of revolutionary heroes and legends. Watches were produced on individual order, and the company was partially supported financially by the original six employees. Together, this team produced nearly two hundred high-quality watches per year, each signed and stamped with its own serial number, a tradition Patek continues to this day.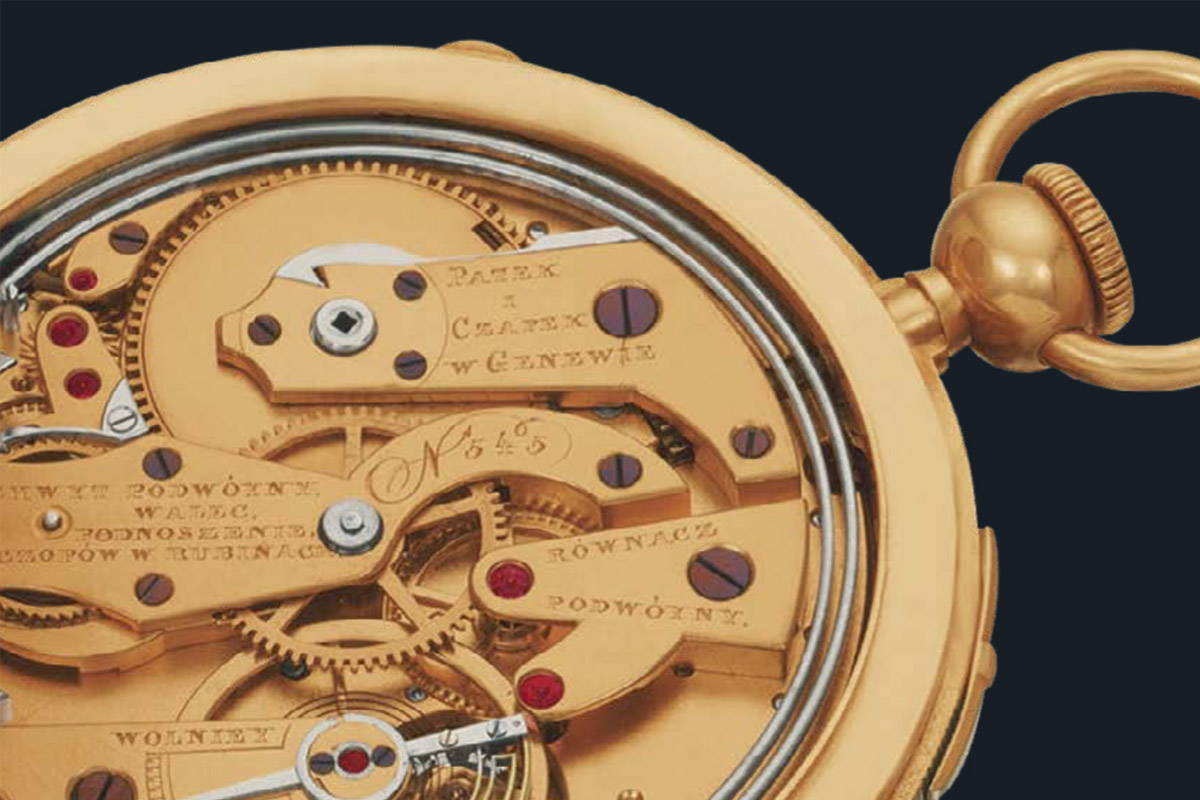 Photo Credit: monochrome-watches.com
The few pieces remaining from those early days demonstrate a dedication to intricacy, detail, and precision. Russian Princess Zubów purchased a key-wound pendant watch in 1839, which bears her family coat of arms inside a ring of hand decorated flowers. The watch is signed and numbered 161, one of the first watches produced by Patek, Czapek & Co.
Watch No. 161 is still held at the Patek Philippe Museum in Geneva. Production by the fledgling watchmaker would eventually reach 1120 timepieces.
Becoming Swiss
Antoine Norbert de Patek was granted Swiss citizenship in 1843 and one year later his young company was invited to showcase their timepieces at an exhibition in Paris. It was at this showcase where Patek met Jean Adrien Philippe, who had built a revolutionary timepiece which was wound and set using the crown, eliminating the use of a key and producing a pocket watch of astonishing thinness. Patek was impressed.
He invited Philippe to join his company as technical director in 1845 at the expiration of Czapek's contract. Jean Adrien Philippe accepted, and on May 15, 1845, Patek & Co. was founded with headquarters in Geneva. A partnership from the beginning, the fledgling company used increasing amounts of production machinery at the behest of Philippe to create their timepieces.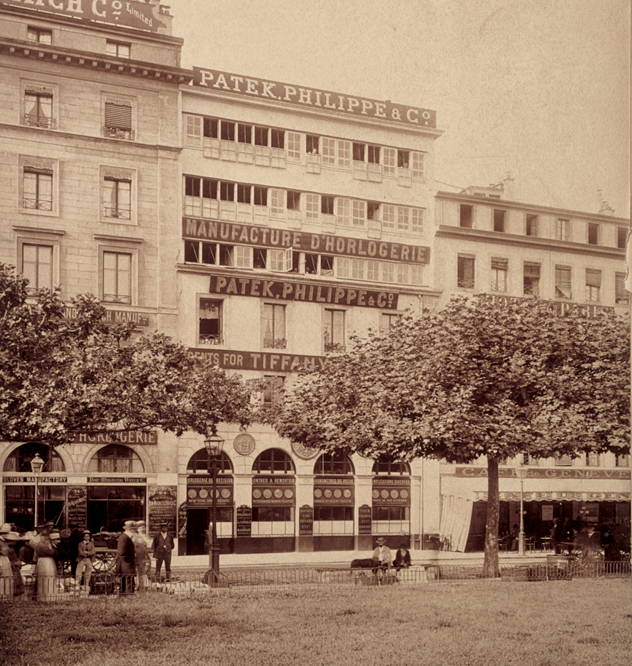 Six short years later, on January 1, 1851, the company was renamed Patek Philippe & Co. The same year, at the Great Exhibition in London, Queen Victoria acquired a pendant watch decorated with rose-cut diamonds set in the pattern of a bouquet of flowers which bore the signature Patek Philippe. The small brand that started in the mind of a freedom fighter had just provided a watch of significant value to the Queen of England.
Want to Learn More About the History of Patek Philippe?
Tune in next week for Part Two: Patek Philippe – The Evolution of Pocket Watches and Ownership.
Also, join Shreve & Co. this July as we celebrate the Patek Philippe Grand Exhibition: The Art of Watches in New York City, New York. The event will present 27 timepieces on loan from the Patek Philippe Museum in Geneva, John F. Kennedy Presidential Library and Museum, and private collections. These exceptional timepieces will offer hands on insight into Patek Philippe's most renowned U.S. patrons, and their passion for horology.