Selecting the Perfect Pre-Wedding Gift for Your Groom
When it comes to your wedding day, it can be easy to forget that it's not just the bride who likes a little romance. A little reminder to your groom of your love and appreciation on the day of can be just as memorable as his proposal and your engagement ring.
After the months of decisions, meetings and stress, giving your groom a gift before the ceremony is a tradition that's brings a little distraction and ease early on one of the most important days of your lives.
Pre-wedding gifts are a tradition as old as the written word – recorded as early as 3000 B.C as the bride's family would give the groom's family a dowery in exchange for marriage.
Modern gift giving separated itself from the status and ritual claims of families with the introduction of the Macy's wedding registry in 1924. Wedding chests and key baskets (popular in the southern U.S.) gave way to commercial items which marked the union by providing a new couple with things needed to start their lives together.
While china and household appliances are still popular gifts from wedding attendees, a gift from the bride to groom holds a special place in unmatched by anything found on your registry. The longstanding tradition of the bride and groom exchanging gifts is meant to privately symbolize the commitment and love held for each other in a more secluded manner than the impending public ceremony.
Wedding gifts between the bride and groom can remain private or be shown off to friends, but one thing is certain, they must be meaningful.
So, what is the ultimate gift a bride can give her groom?
Cufflinks to adorn his formal attire, an engraved money clip, or possibly that vacation he has always dreamed of taking. There are many gifts that could demonstrate your love for your new groom, but none do so with the striking significance of a luxury timepiece.
A wristwatch quite literally begins counting your time together and will mark your commitment to each other for generations. Besides his wedding band, a watch may be the only other accoutrement worn by the groom for years to come, making a well selected timepiece an enduring symbol of your love.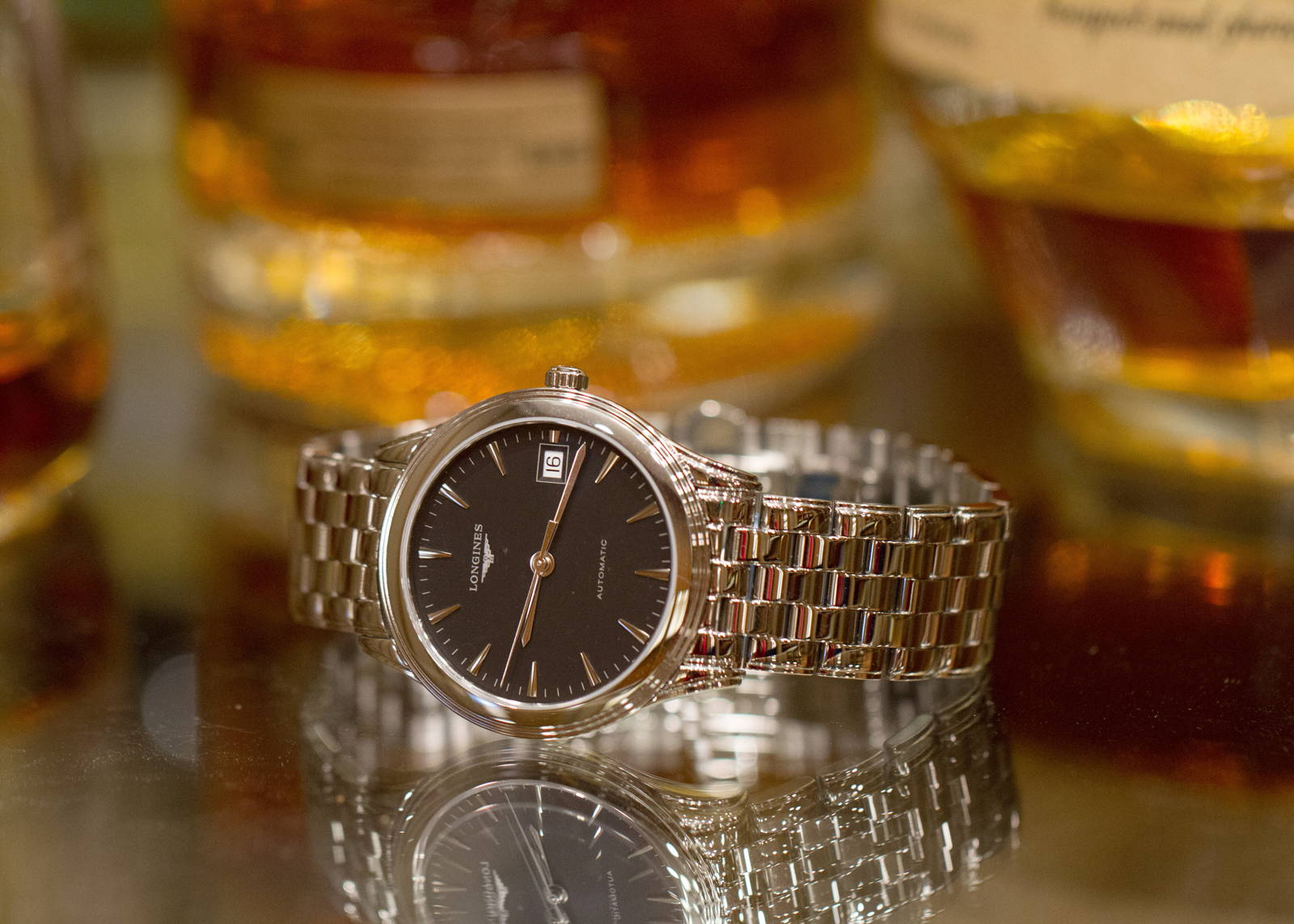 You can further personalize his new timepiece by engraving a special message or even your wedding date on the back of the case. A reminder of the big day every time he puts on or takes off your gift.
So, how do you choose a watch to represent the love you hold for that special someone?
First, take a look at one of my earlier posts to gain a little insight into the buying process: 5 Myths You Should Know About Before Buying Your First Luxury Watch.
Next, make an appointment with one of our staff members who can help you select the perfect watch by asking you a few questions about your groom. What does he do for a living? Does he play a sport? How does he prefer to dress?
After all, who knows the groom better than his bride?
Whether the groom-to-be is an avid outdoorsman, a board room titan, a doting father, or all of the above, at Shreve we have the expertise to ensure a perfect selection for his wedding watch.
For over 150 years, our family has forged trusting relationships with prominent timepiece companies across the globe, bringing unique creations to our local community. Our allegiance lies with you, and together we can help you select a gift that will serve as a timeless symbol of your love.
Our staff takes great pride in working with you to select a piece that will leave your husband with both the envy of his friends and the daily reminder that he truly is the luckiest man alive.
Need more inspiration?
Take a look at a few of my other posts below:
The JLC Reverso – The Ultimate Choice for a Personalized Timepiece
How to Get Into the Luxury Watch Game – Our Top 5 Baume & Mercier Watches Under $5K
Why the IWC Portofino Should Be the First Watch in Your Luxury Collection