The Jewelry Trend We Can't Get Enough of: Above-the-Knuckle-Rings
In the early 1500s, a painting of a wealthy woman appeared. Paintings were the "fashion magazines" of the Renaissance Era, and this one kicked off a trend of the day. The painting was Portrait of a Woman by Bernhard Strigel, and the woman in question wore a knuckle ring. Soon, it was the fashion women of the day all needed.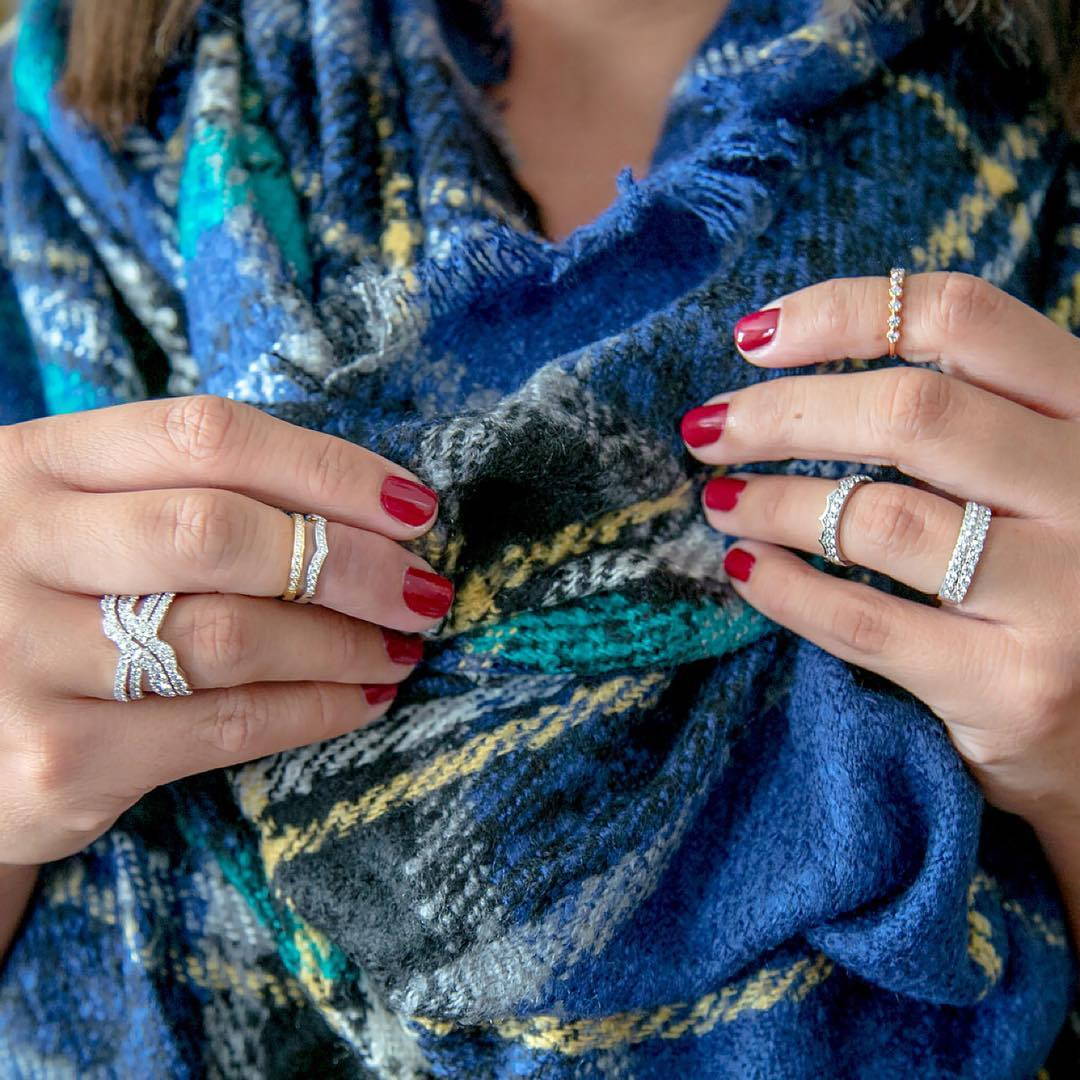 Photo Credit: Hearts On Fire
Some call them midi rings, tea rings, or memory rings. They sit unexpectedly near the top of the finger above the knuckle. The reawakening of this fashion of 500 years ago seems to have come along with the popularity of nail art. Women are discovering they can do much more with their hands.
In the 16th century, wearing these rings was a sign of wealth. Today, they are a sign that you like to try something a little unexpected. They are delicate and dainty, and surprise most who see them. They are available in many different styles and colors, so you're unlikely to meet someone else with the exact same one.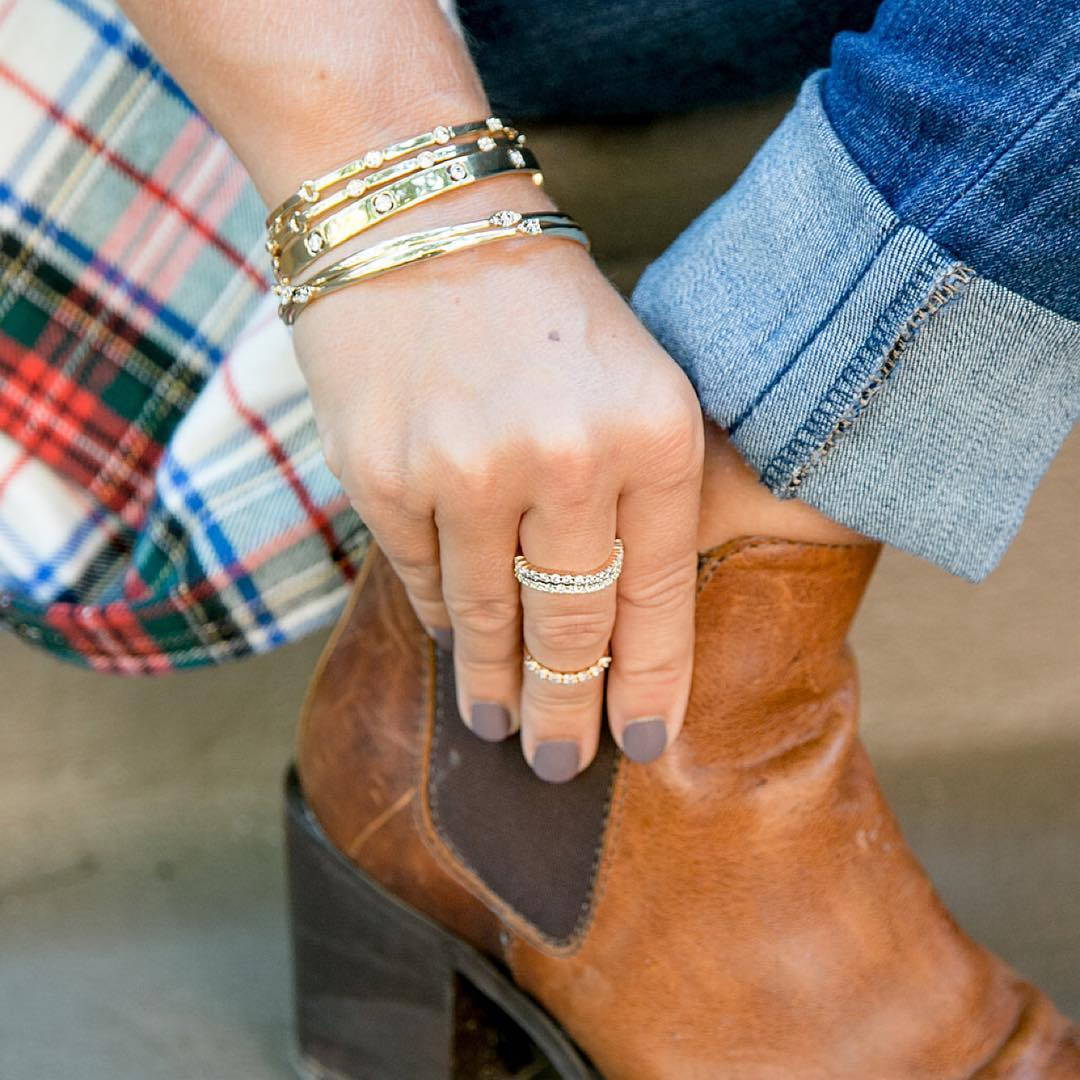 Photo Credit: Hearts On Fire
The big question we always get is: "What keeps them from falling off?" The answer is: a superb fit. These rings have been designed to live snuggly between the knuckle and the tip of your finger. We will always be sure that your ring is sized properly and will stay in place when you put it on.
You'll find people wearing them in a subtle, more traditional style. You'll also find people love to add some unexpected flair and pair them with other rings. Both ways tend to have a dramatic, and memorable effect. We love that this trend is showing itself once again, and are excited to see so many give this new/old look a try!