As life's circumstances happen, you may find that your engagement ring or wedding band are no longer fitting the way they once did. You may start asking how your ring is supposed to fit and whether it's time to resize it. There's a lot to consider if you're thinking about resizing a ring.
Let's start by considering how a ring is supposed to fit. Your rings should be snug, but still comfortable. A good test is to take your ring off and on. If your ring slides easily onto your finger but pulls a little when taking it off, it's the right size. If your ring slides with no resistance, then it's too big. And if you can't move your ring at all, or if it's uncomfortable when you try to pull it off or put it on, then it's too small. If your ring is too big or too small, you may want to consider resizing it.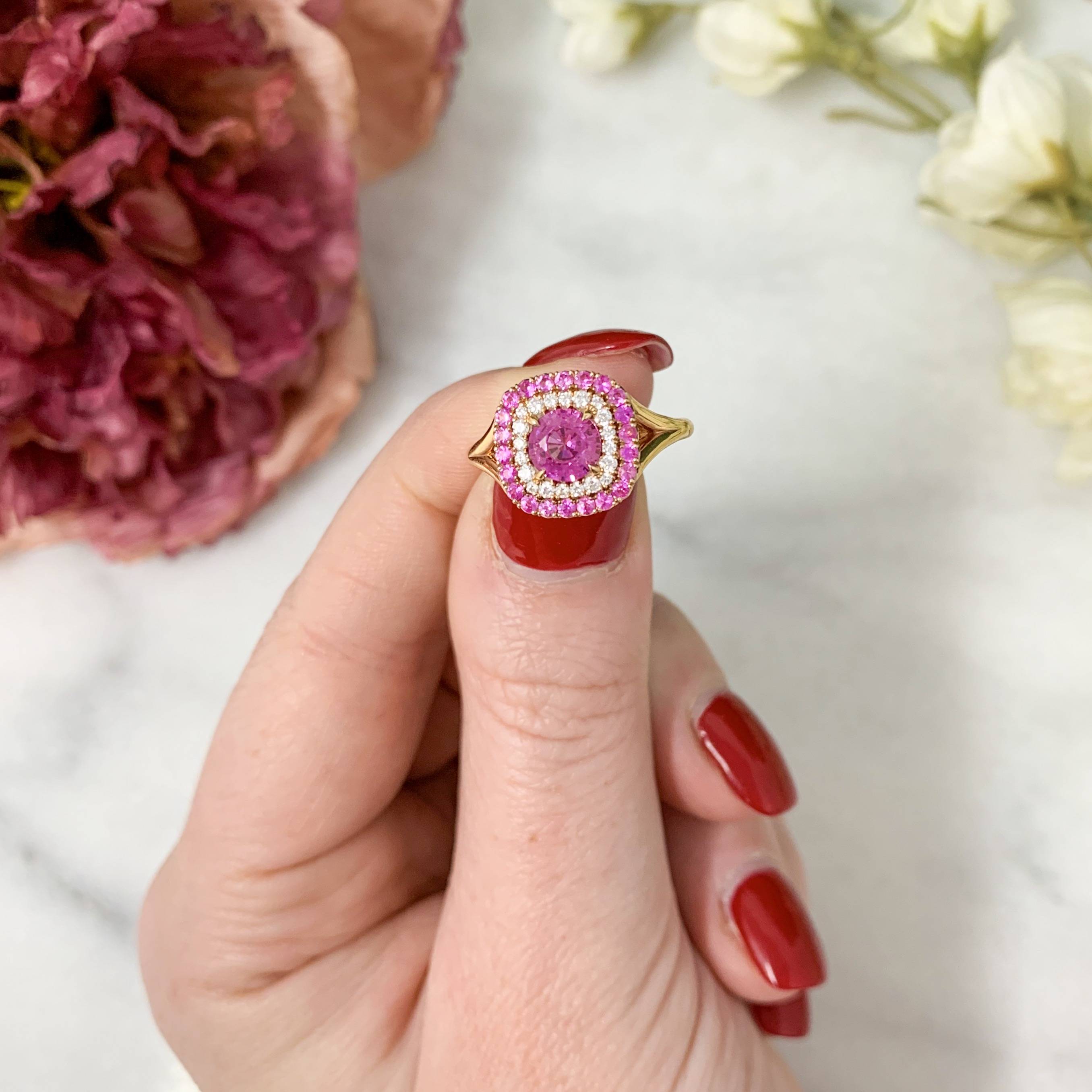 Resizing a ring to be smaller is fairly easy when you have the right jeweler. To make the ring smaller, the jeweler will cut a piece from the band and reshape it to a perfect circle before soldering it back together. When the process is finished, there is no evidence the ring was resized to a smaller shape and will look exactly the same. In fact, the simpler your band style, the easier it is to resize your ring. To be on the safe side, we recommend asking your jeweler to provide you with the metal they removed from your ring. This will ensure that if you even need to resize your ring to make it larger in the future, you'll have it ready for the job.
Resizing your ring to be bigger is a more complicated process, but it can be done. As is the case with resizing for smaller, if a band is a simple style, the process is much easier. The jeweler stretches the metal to make a ring larger; but this process can only be done up to a half size larger. If a ring must be larger than that size, the jeweler will cut the band to add additional metal. And typically, wedding bands made without stone are made to be stretched, but anything more complicated isn't. These limitations may make the decision easy for you.
There are also certain types of rings that either can't be resized or at high risk of damage. Eternity bands, which are filled with gemstones, are nearly impossible to resize because of how little bare metal they have to work with. Certain metals, like tungsten or titanium, are too hard to alter. Invisibly set stones, which were popular in the '90s, cannot be resized from your local jeweler due to the risk of damage in how the stones fit together. It's recommended that you send your ring back to the manufacturer to be resized. And resized white gold rings will often be coated with white gold rhodium plating to make the ring seem clearer and whiter than before.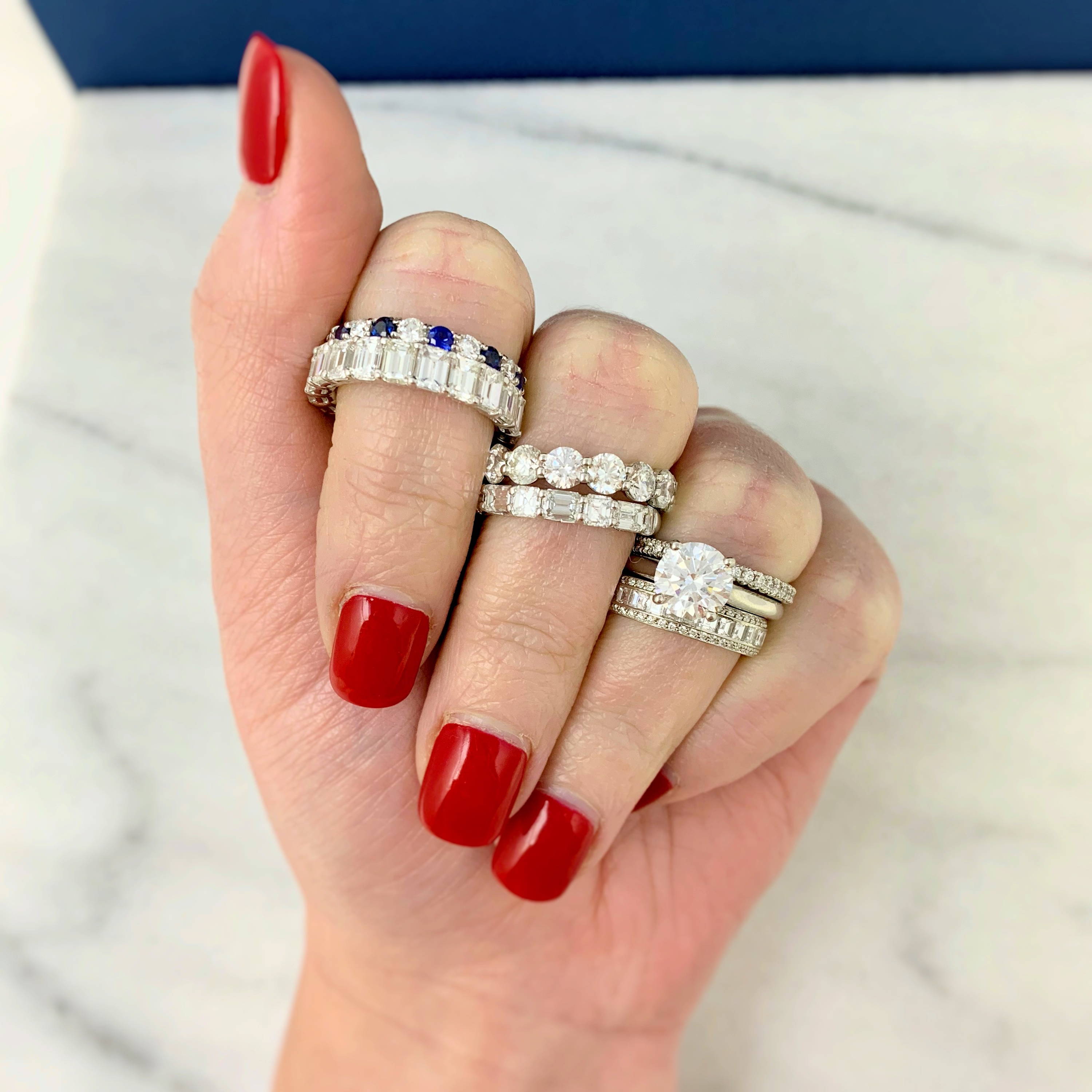 Also, certain gemstones, like opals and emeralds, are extremely fragile, so resizing a ring with these gems are at higher risk of damage. Your jeweler will know how to protect from damage. And don't worry: when rings are resized, all stones are checked for looseness and your jeweler will tighten them in the resizing process.
When you're armed with the right knowledge, it will help you determine what to do with your ring.